Are you fans of Disney's The Lion King?
Well Disney Jr is now showing a new show that tells the story of Kion, Simba and Nala's son from the original film the Lion King, called the Lion Guard.
Lion Guard: Return of the Roar launched the new series over on Disney JR and has some great songs in it too, just like the original Lion King movie!
At the beginning of July we were lucky enough to be asked to cohost a Lion Guard Twitter Frenzy, which gave us the chance to take part in Lion Guard themed games and test out some of the new toys which have launched alongside the show. Pin the tail on the lion proved particularly amusing with some rather bizarre places and guess the animal was lots of fun.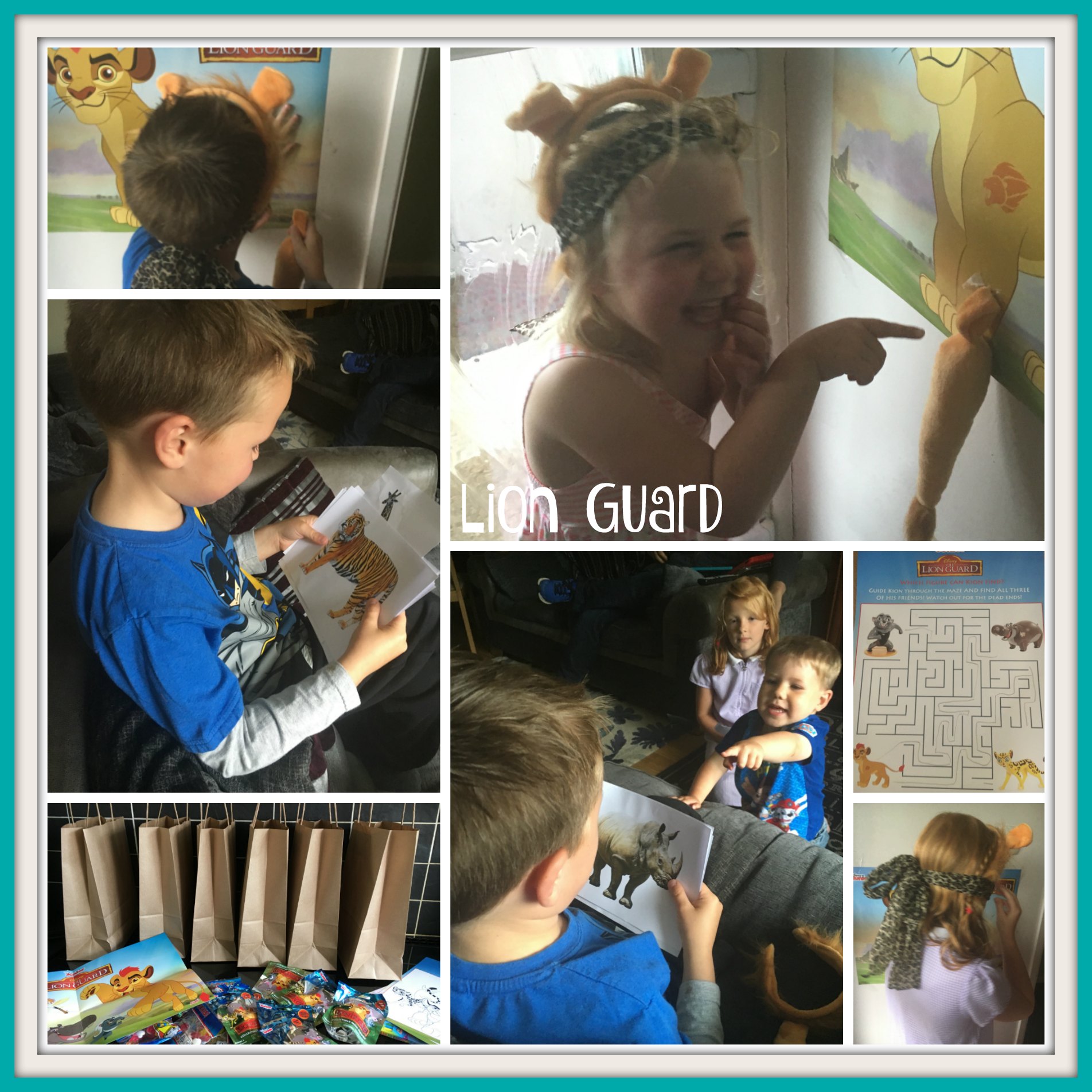 It was the new toy range, available from Flair toys, which proved the biggest hit though. The range includes large play sets like the Defend the Pride Lands as well as plenty of smaller figure sets and character blind bags too.
I have to say the sets were a great hit with all the kids, whose ages range from 8 down to 3. The characters look just like they do in the show and they loved acting out their favourite scenes.
Without a doubt, the Defend the Pridelands set was a firm favourite (and still is). This playset comes with an exclusive Kion articulated action figure so you can capture the bad guys on the collapsing rock ledge that drops into the bone trap or with the trap leaf floor.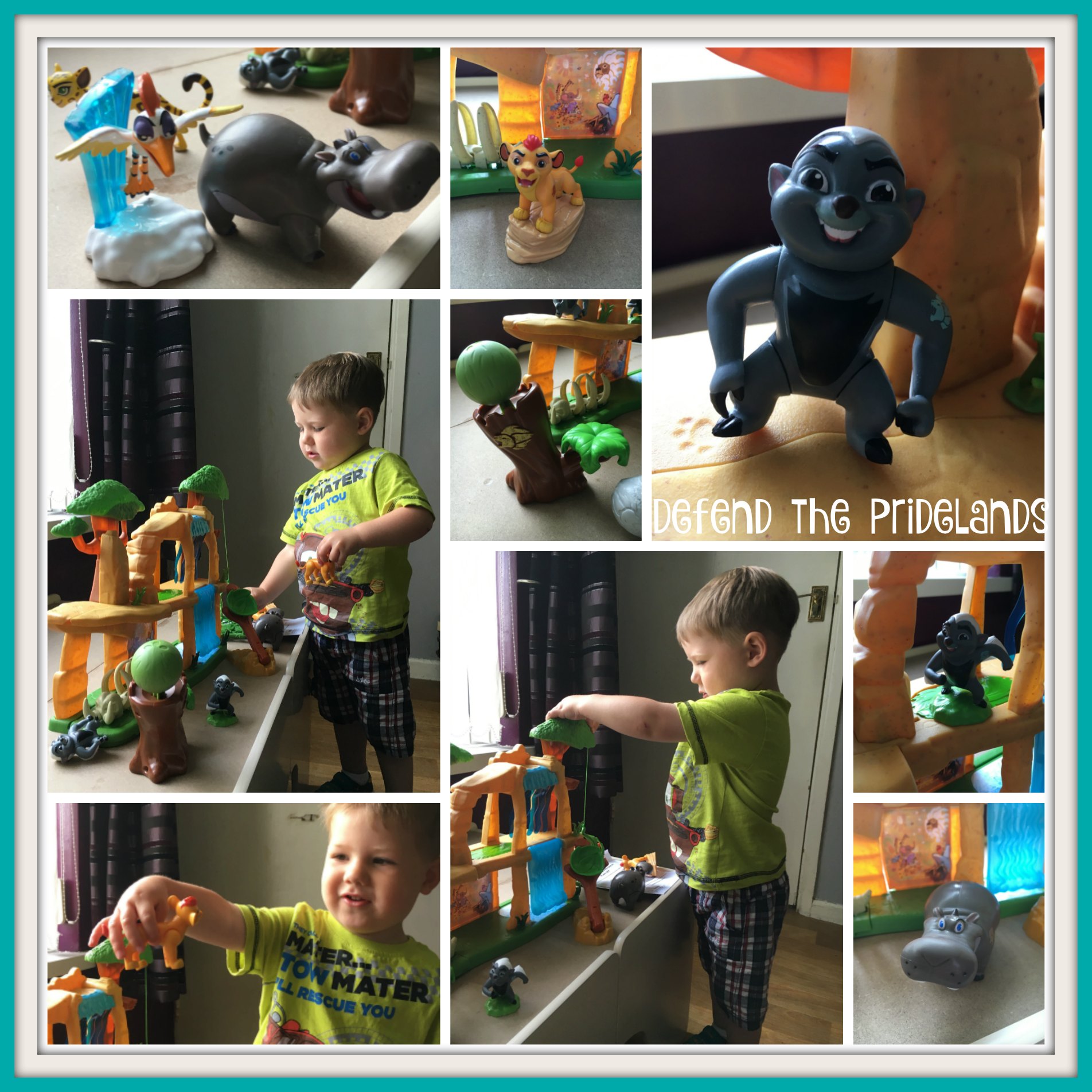 Defend Pride Rock with the boulder launcher at the top of the waterfall and enlist Ono to the tree top perch to see any danger on the horizon.  Without a doubt the kids favourite feature is making Kion ride in the motorised vine lift to keep an eye on the Pride Lands.
@JennaKateKelly @danielleGparker @SmythsToysUK @UKMumstv this is all I hear – all day! #lionguardtoys 😂😂 https://t.co/OO1GQvHUdj

— Kara (@ChelseaMamma) July 6, 2016

If you have a Lion Guard fan then the toys will be a huge hit – guaranteed!