For this years Camp Bestival we ditched our normal routine of car jenga, where we normally squeeze our large 8 man tent in the car along with all the paraphernalia that accompanies a trip away camping and trust me, our car is normally rammed.
I was hopeful that we would get away with taking just one car, but with two trolley's, suitcases and 6 people we still needed to take two, but everyone was comfortable rather than rammed in like sardines.
This year we were Camping with Pitch Village, where you tent is up ready and waiting for you to arrive whenever takes your fancy. We normally aim to get to Camp Bestival at 10am to ensure we get a good pitch, somewhere flat, but this year we arrived at 4pm which meant we had less time to amuse the kids as nothing really goes on, on Thursday evening.
Staying at Pitch Village also meant we parked in the boutique camping section which is far closer to the campsite than normal parking, which was a real added bonus. We normally have to do five or six hilly trips back and forth to the car when we camp ourselves but this time it was just two.
Checking in was simple, we literally told them we were here and were shown to our tent along with a brief tour of the facilities which included the toilet block, showers, portable cabin with hair dryers and straighteners, baby changing facilities and that all important tea and coffee station (they even had biscuits).
Our tent was a Vango Stanford 800, a vis-à-vis tunnel tent which offers a generous amount of living space as well as ample sleeping space. The fully sewn in groundsheet ensures that drafts and bugs are minimised while the patented Tension Band System (TBS II®) was a much-needed addition as it offers stability in high winds, which we had on the Friday.  There were also plenty of storage pockets in the bedrooms, making it a real home from home.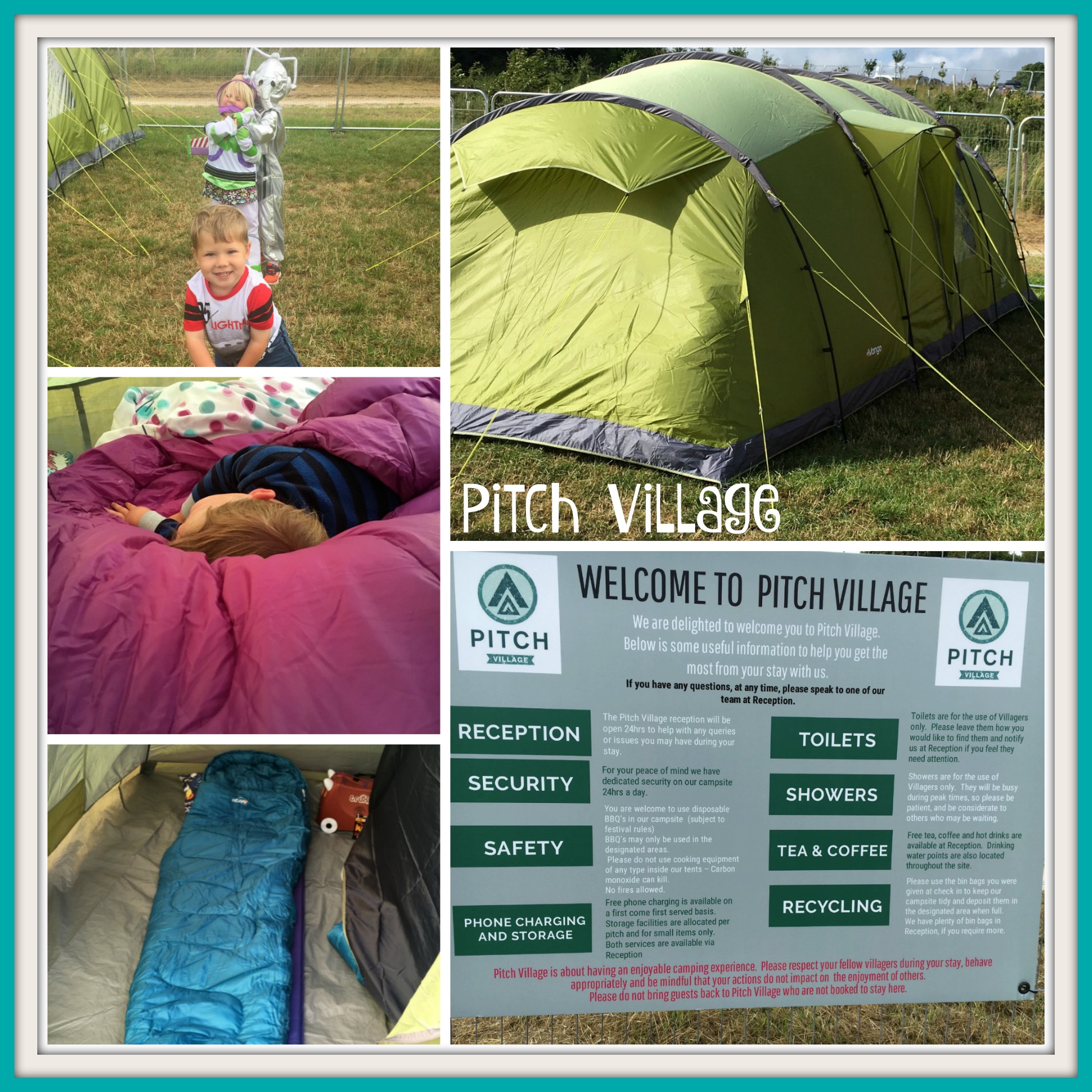 We were also provided with an air mattress and comfy sleeping bags each plus there were FREE phone charging facilities and valuables storage if you needed it. The tents were not packed in closely together and there was plenty of space for the kids to play.
Staying with Pitch Village was the most secure I have ever felt at Camp Bestival as there was 24/7 Customer Reception, plenty of Customer Service Staff on hand if you needed them and security on the gate and because Pitch Village had its own toilet and shower facilities there were no queue's to use them as there are in general camping either.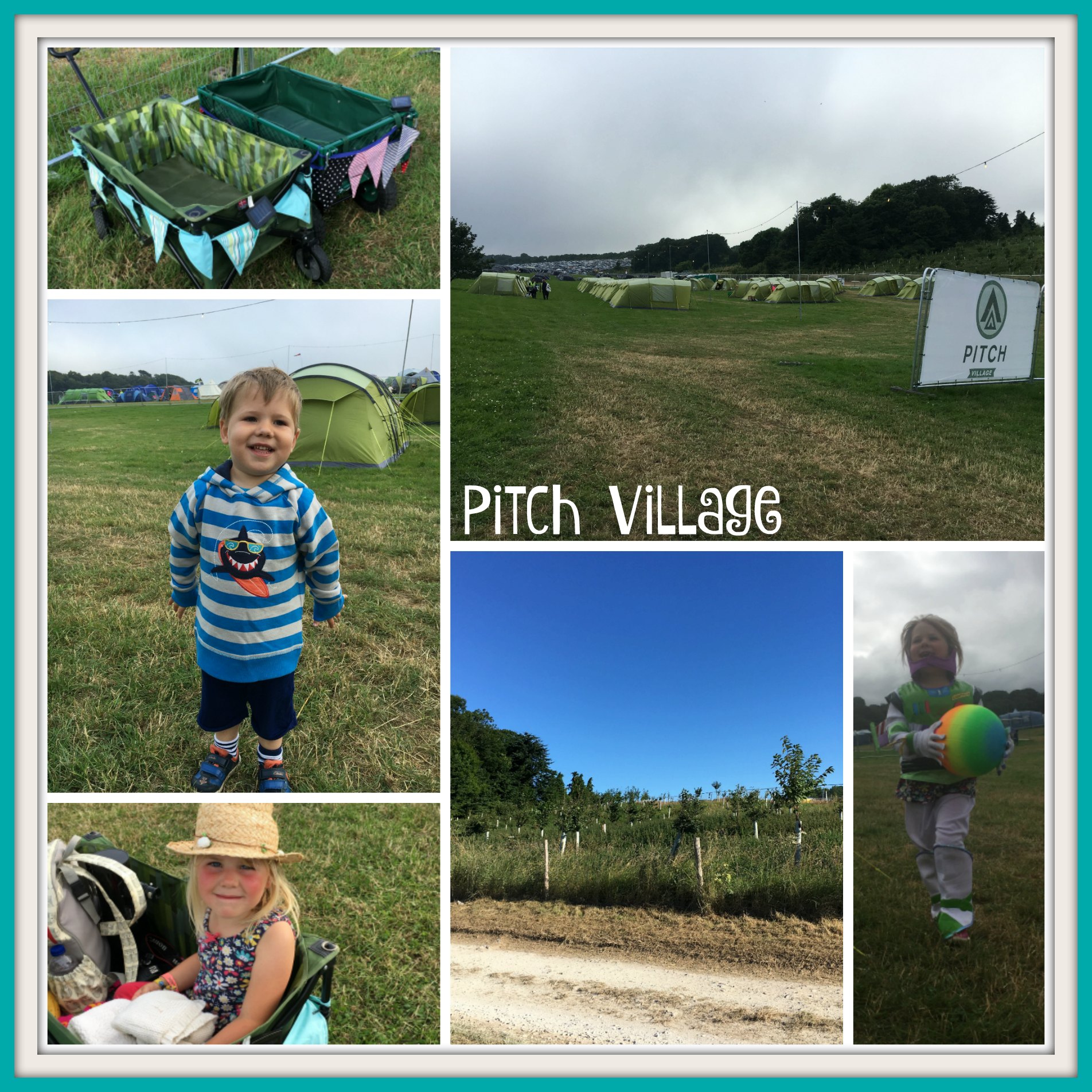 The great news is that Pitch Village have secured a three-year contract with Camp Bestival so will definitely be back next year, although they can still be found at Bestival, Glass Butter Beach and Festival No.6 for this year.
Thank you Pitch Village for the best Camp Bestival experience yet, I don't think we will ever go back to general camping again!