I am a firm believer that all children should learn to swim and as we live by the coast it is especially important for mine to understand the differences of swimming in open water to that of a swimming pool.
Whether by the sea, river or lake, the skills involved in keeping safe in open water are different to those in an indoor pool, where most swimming lessons take place.
The ASA and the RNLI run the Swim Safe programme of improver swimming tuition and water safety sessions for all 7–14 year olds at beaches and lakes across England that is FREE to attend and this week Isaac had a session at Shore Road in Sandbanks.
When we arrived he had a little wobble and didn't want to do it, so we sat to one side and watched as the group he was booked on to did their session. Thankfully the kids that were all doing it looked like they were having a blast so Isaac decided that he was happy to do the next session as long as he met his swimming teacher first.
The first thing the kids had to do was getting kitted out in wetsuits, a bright green rash vest and either a red or a green swimming hat. Once they were ready they got to meet their swimming teachers, had a Q & A session about beach safety, including what the flags mean and then were split into two teams – the red hats and the yellows.
The Red Hats went to meet the Life Guards first at their tower whilst Isaac and the Yellow Hats did some warm up before doing to group exercises on the sand, learning swimming strokes to use in the sea.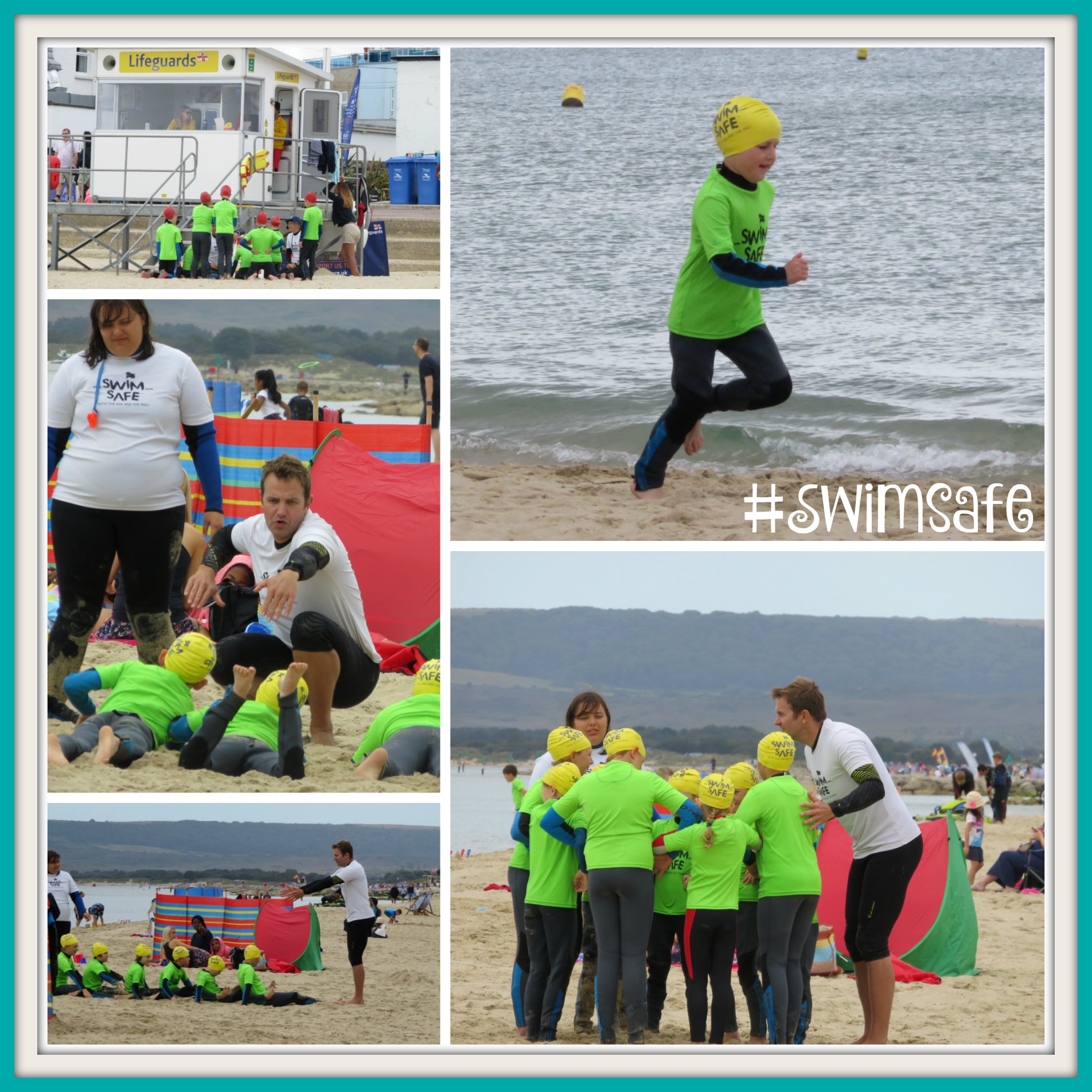 The groups then swapped over with the Yellow Hats meeting the Lifeguards for some more beach safety advice and the Red Hats all warming up before coming together to go in the sea.
There were plenty of swimming teachers on hand to assist the children and three of them headed into the sea, forming a triangle that the kids had to swim to, before breaking off and continuing in smaller groups.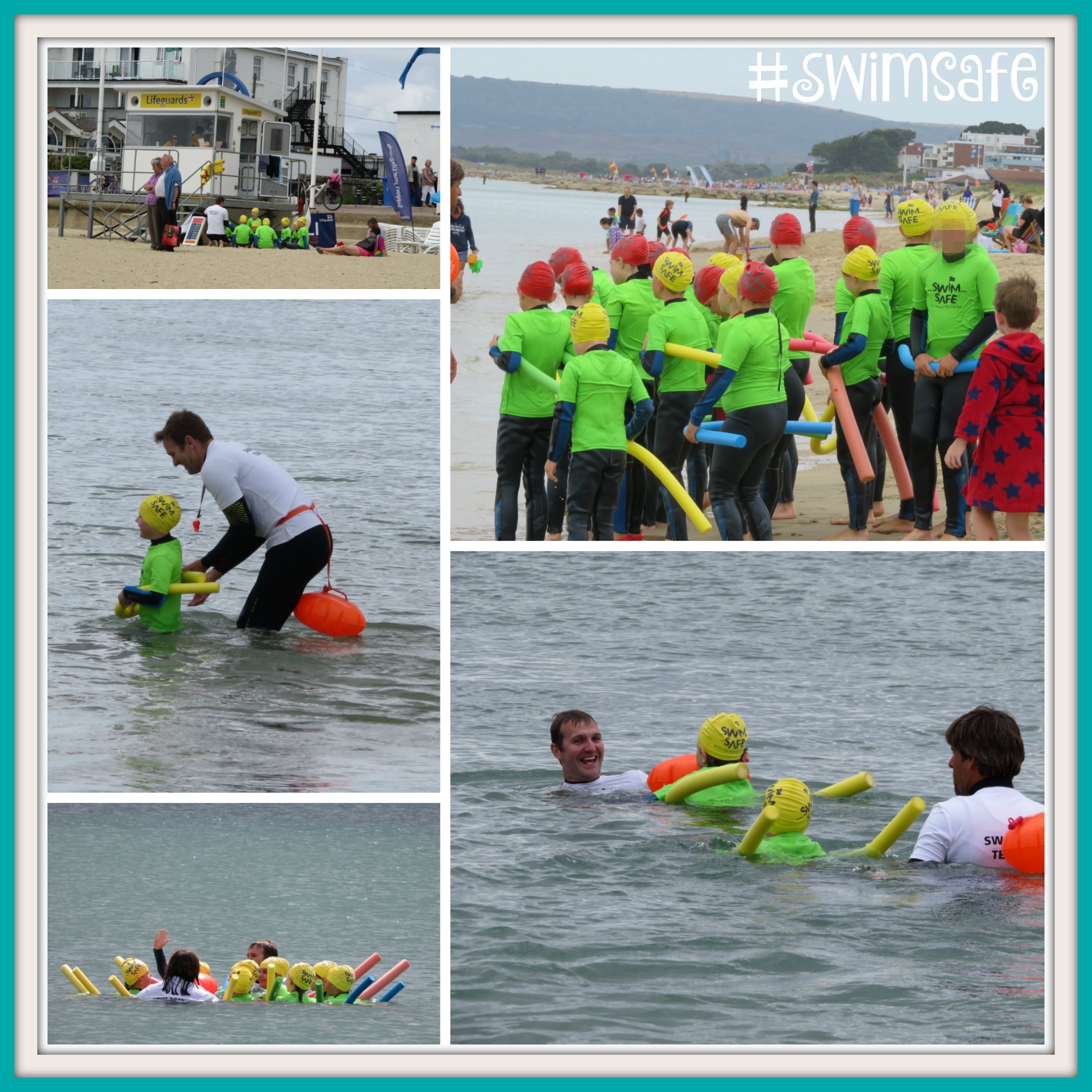 Isaac had another little wobble as the sea was cold but his teacher was really encouraging and he was soon in the water having fun. I was quite surprised by how far they took the kids out too, but they all had woggles for a bit of extra support in the water.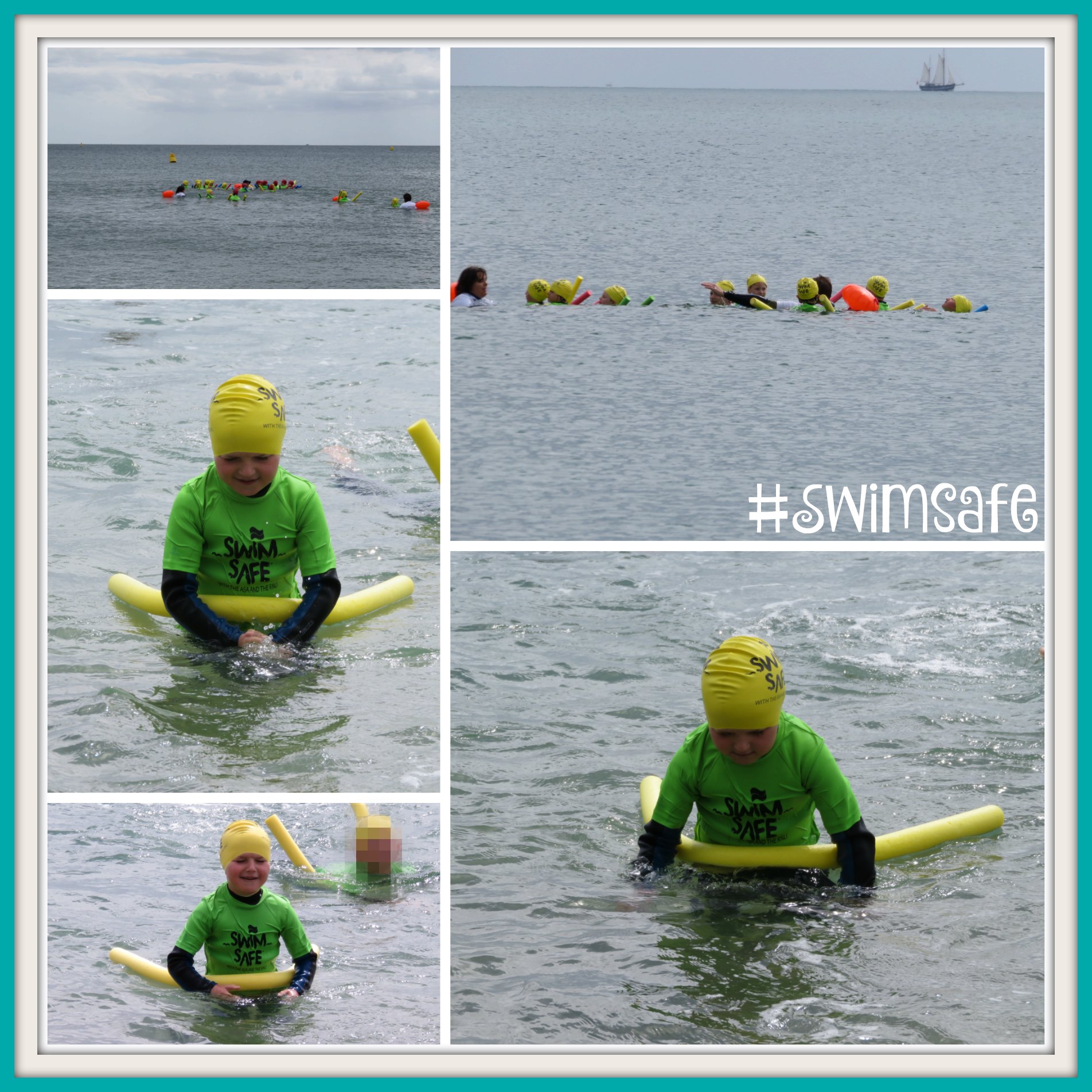 To take part in a Swimsafe session children must be able to swim a minimum of 25 metres to take part as they spend a good half an hour in the sea and Isaac was proud as punch of his achievement when he emerged from the water after his session.
After getting changed each child was rewarded with a goody bag containing a swimsafe t-shirt, swimming badge, key ring and a swim hat.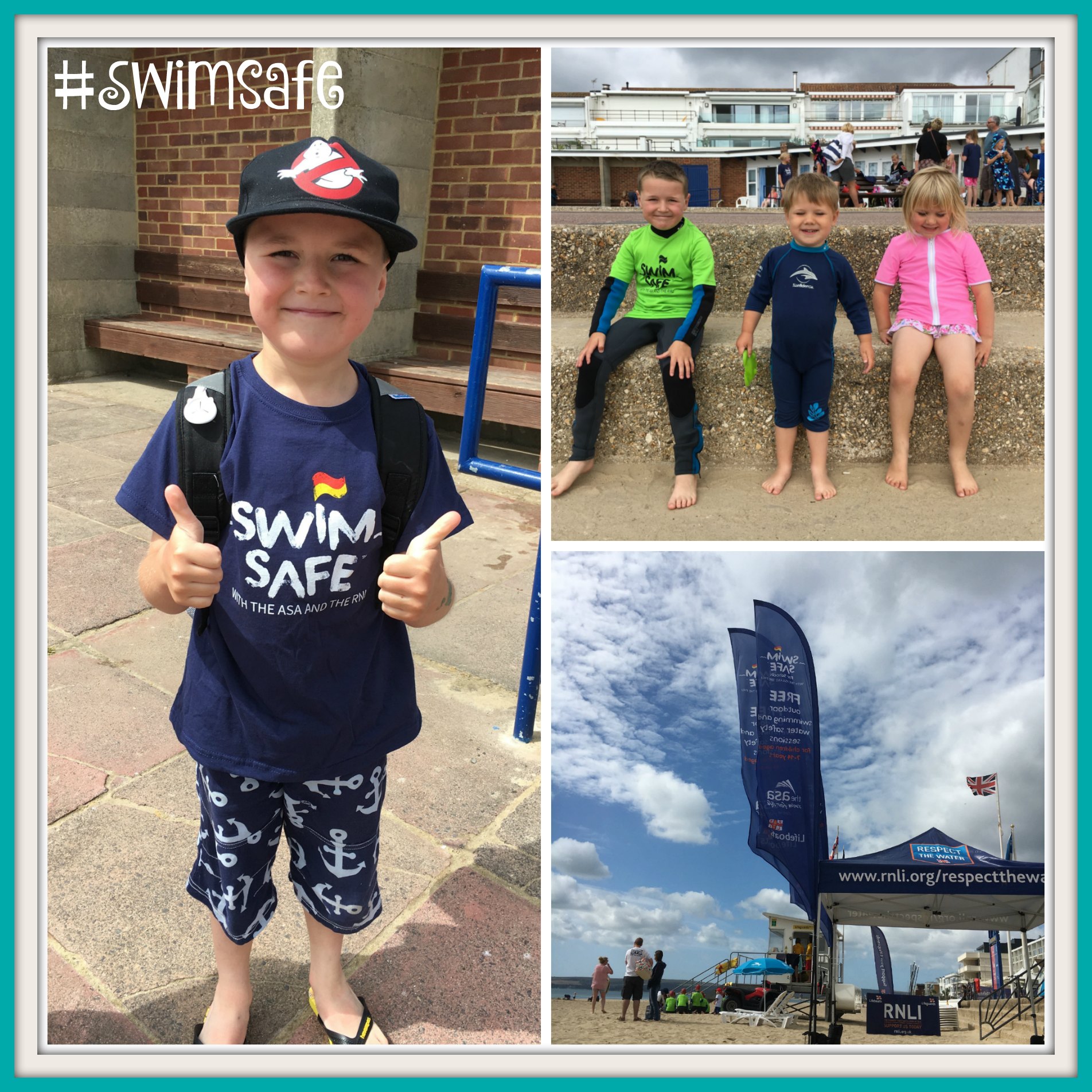 I would highly recommend the swimsafe course and as soon as Eliza is old enough to take part I will be booking her on too!
Have you attended a swimsafe course – what did you think?