We were sent the Alvin and the Chipmunks BIC Kids Colouring Activity Set to review, which encourages the kids creative side.
Featuring an 80 piece selection of versatile colouring implements to help your child's imagination run wild, this set has been enjoyed by Isaac (8), Eliza (5) and Sebastian (3).
The pack contains the BIC KIDs brightly coloured and ultra-washable Kid Couleur Felt Pens, non-wax Plastidecor Crayons, wood-free and easy to use Tropicolors colouring pencils and an environmentally friendly glue stick. As well as all these great products the pack also contains a selection of Alvin and the Chipmunks activity sheets, filled with fun activities for all.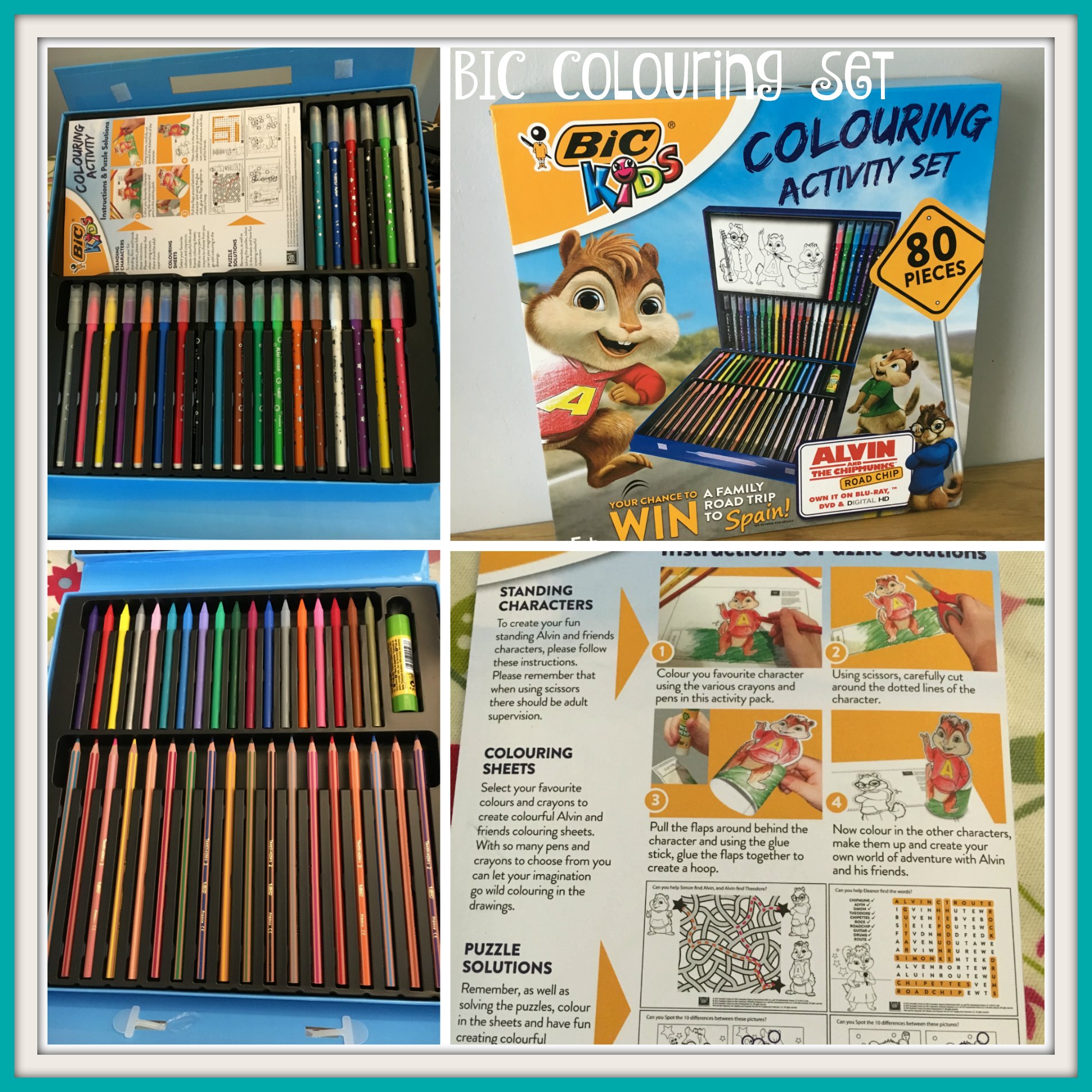 This set has been a real hit with the kids and has kept them entertained on two camping breaks. Because it is all laid out in a slimline case, it is easy to squeeze into a case or back pack to take along with you.
The Alvin and the Chipmunk themed activity sheets are lots of fun to make too. You can try your hand a making a 3D standing Alvin, try your hand at some puzzles or just concentrate on some colouring in. We have even managed to pop in some plain paper for free style drawing too.
The fun doesn't stop there though, enter the on pack competition for the chance to win a family holiday to Spain.
Best of all the set, which has an RRP of £22, is currently on offer in Tesco for just £8!!