Did you have Tonka toys as a child?
Growing up I was a bit of a tomboy and my dad had built me a massive train set and insisted on buying me cars and trucks to play with and I remember Tonka toys as being one of my favourites. TONKA originated in 1947 in Mound, Minnesota originally created and manufactured by Mound Metalcraft (manufacturer of garden implements). The company began selling metal toys, which soon became the primary business.
In November 1955, Mound Metalcraft changed its name to TONKA Toys Incorporated. The name TONKA comes from the Dakota Sioux word Tanka or Tonka, which means great or big and in 2001, TONKA trucks were inducted into the National Toy Hall of Fame at The Strong in Rochester, New York.
For almost 70 years, TONKA trucks have been the undisputed kings of the sandbox for decades. Built on the notion that "a toy shouldn't break just because a child plays with it," they're strong, sturdy and long lasting. Back in the '70s, TONKA even had an elephant stand on one, just to prove their point.
Tonka's Steel range is a long-standing classic and we were sent the Tonka Steel Cement Mixer to review.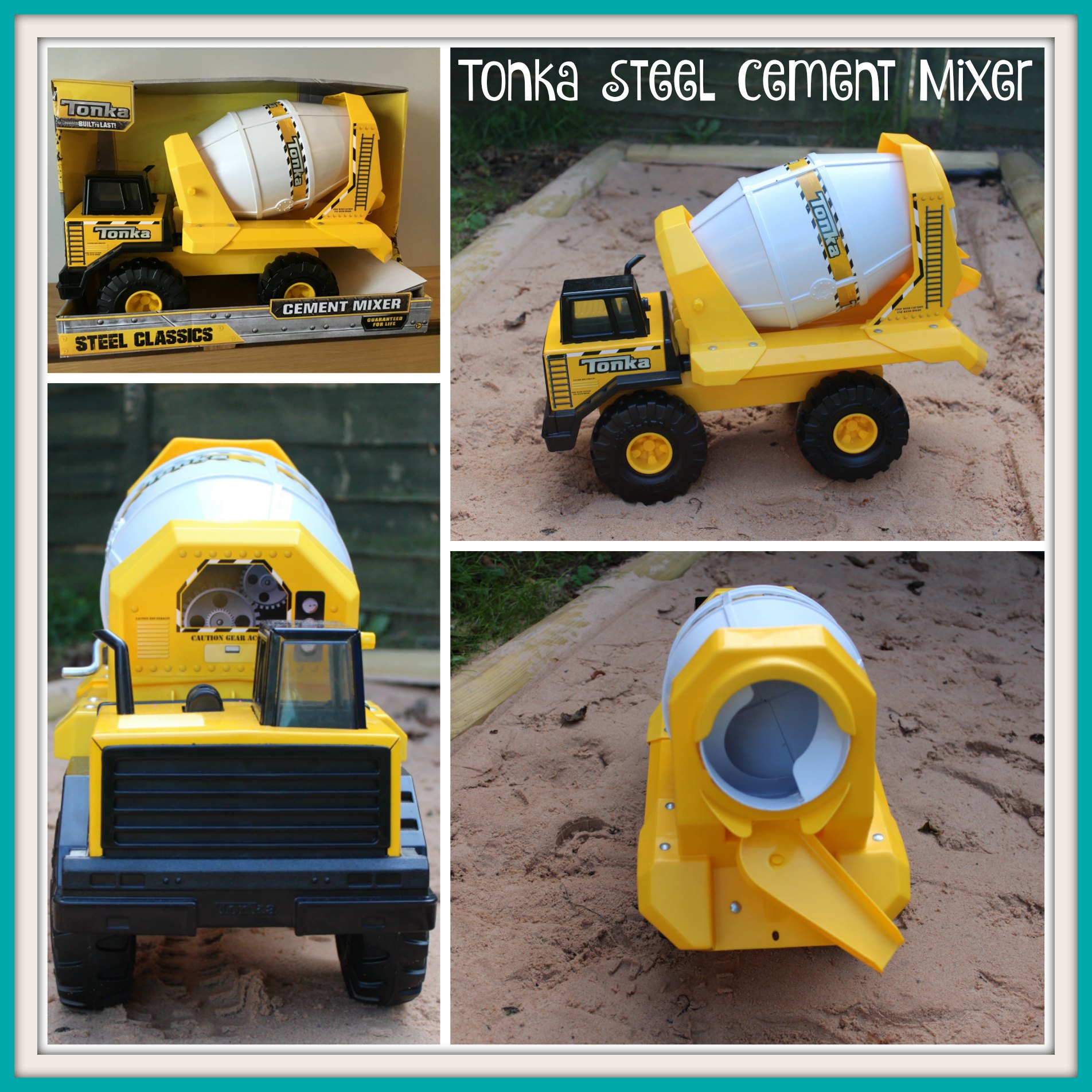 Tonka Steel is the perfect way for kids to enter a whole world of construction play and not only is this cement mixer tough and sturdy as it is made with steel, it has chunky tyres to make going off-road a breeze.
The mixer itself is huge, measuring an impressive 45.7cm x 21.6cm x 33cm but weighs just 2.6kg so it isn't too heavy to push and carry for small people. The barrel is made of plastic and also rotates just like a real cement mixer by turning the crank to rotate it.
Because it is made from steel it transfers from an indoor to an outdoor toy with no problem at all and Sebby loves taking it in the sandpit, using a spade to put sand in the mixer and turning the crank to mix sand in the barrel.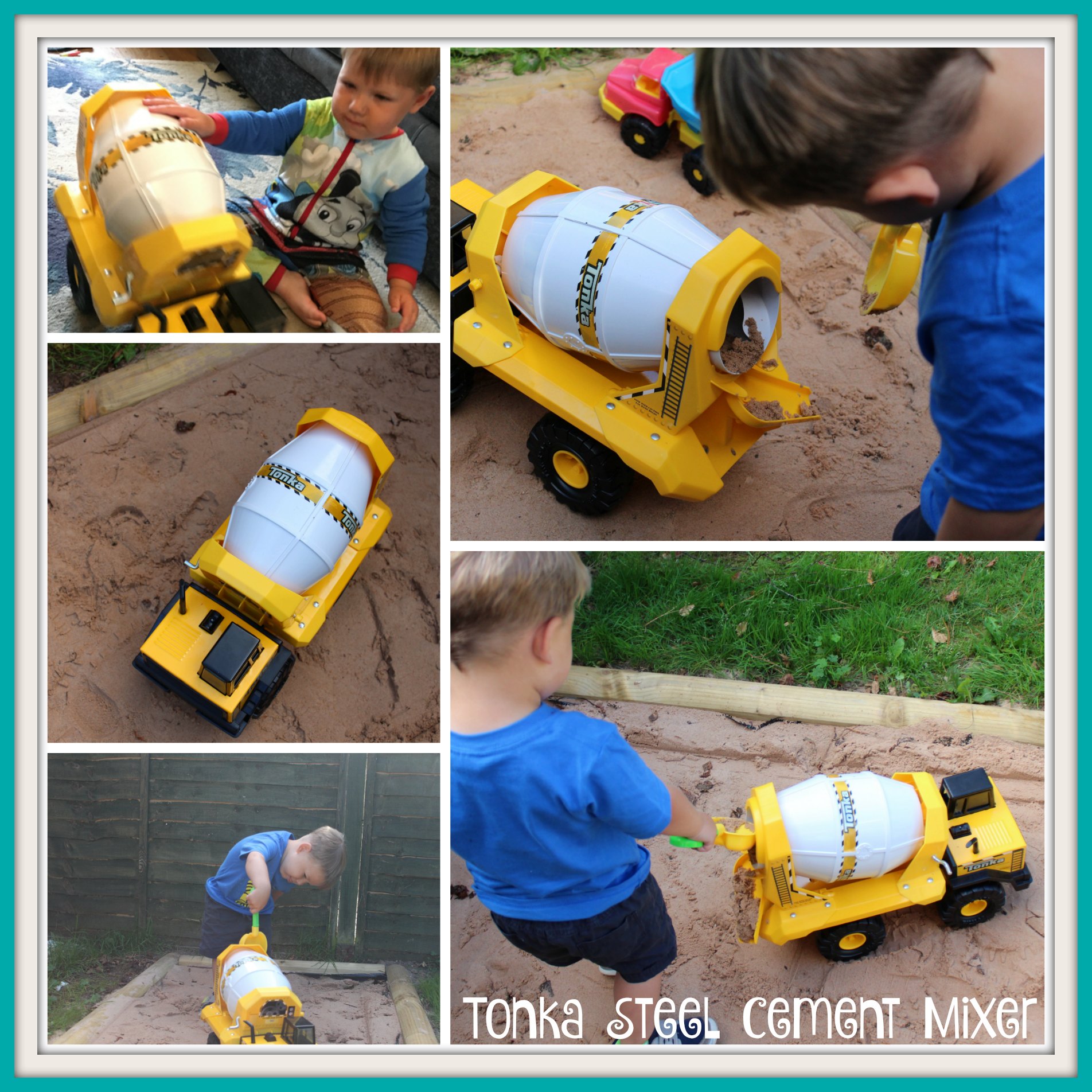 The Tonka Steel collection will be launching online at Argos.co.uk soon!