If you had asked me if a cruise was the perfect family holiday a month ago, I would have been unsure. Ask me now the answer is a resounding "YES!!"
We have just returned from a cruise aboard the Carnival Vista, the newest ship from Carnival Cruise Line and without a shadow of a doubt, it was our best holiday ever.
Our first glimpse of the ship was from the air as we arrived in Barcelona and it was easily identifiable alongside other ships which were waiting in port.
It is a short drive from Barcelona airport to the port and it is only when you get alongside the Vista that you realise just how large the ship is. Boarding was fairly straightforward, with a little bit of queuing to check-in and pick up your sail and sign cards. It was then time to pose for your "about to board picture" and in you went.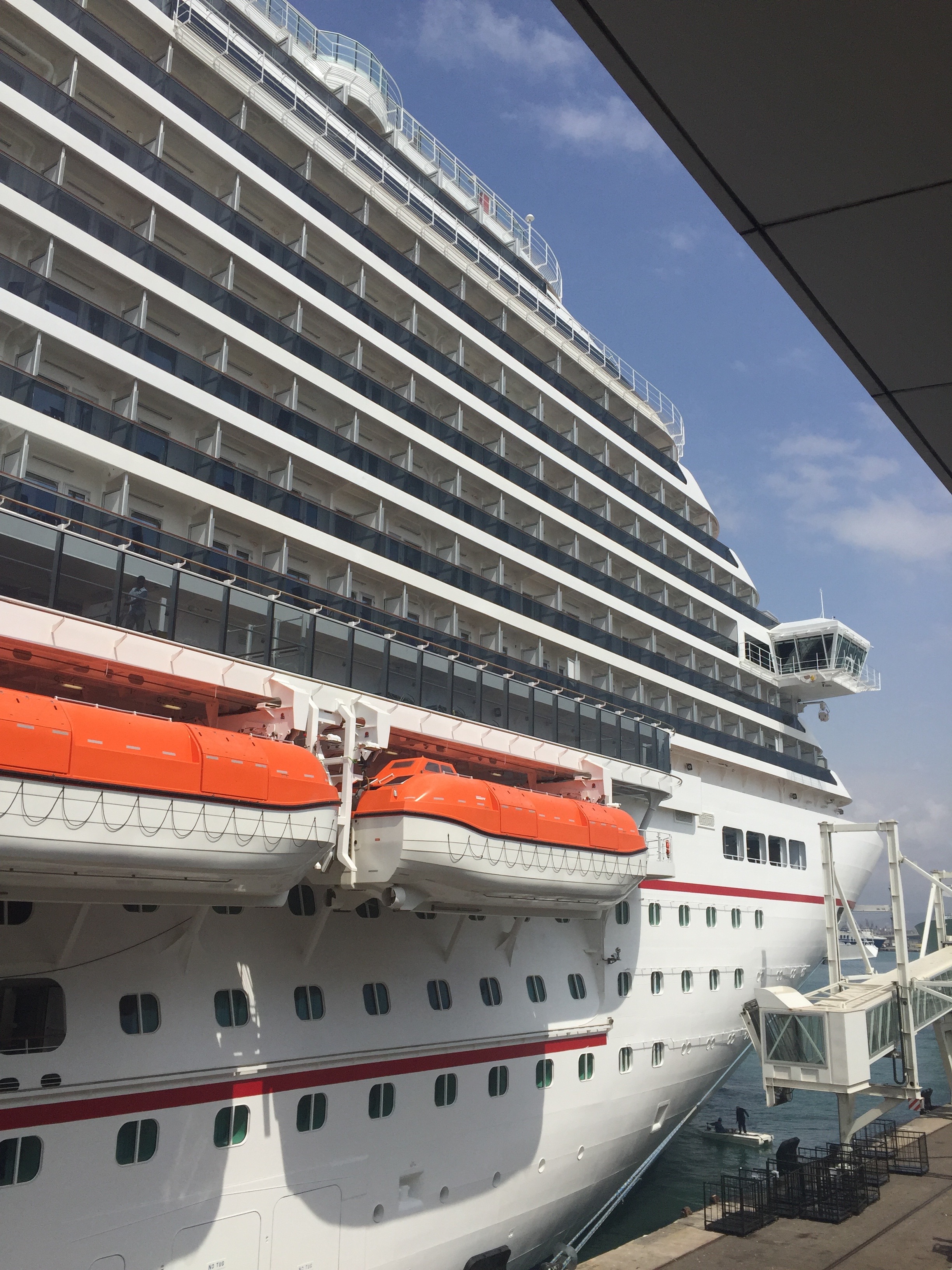 You enter the ship through the atrium which at this point was bustling with people ordering drinks packages and excursions but we decided to head straight for our rooms.
We were on Deck 2 of the ship, staying in inter-connecting Ocean View Staterooms and I was really surprised by the size of them.
The cabins were a mirror image of each and were extremely comfortable. Before our cruise I chose one to have a king size bed and a single and the other with three single beds for the kids. Each also had plenty of wardrobe storage, two bathrooms – one with a shower, sink and toilet and the other with a sink and a small bath.
There was also a widescreen TV in each cabin which personally welcomed you to each port, had options to view the front and rear of the boat and even showed our route as well as News Channels, Discovery and Cartoonito, plus a small dressing table and fridge. My only grumble was there was not a kettle for tea and coffee.
The room was cleaned every morning and turned down each night with towel animals left on the end of the bed in both rooms.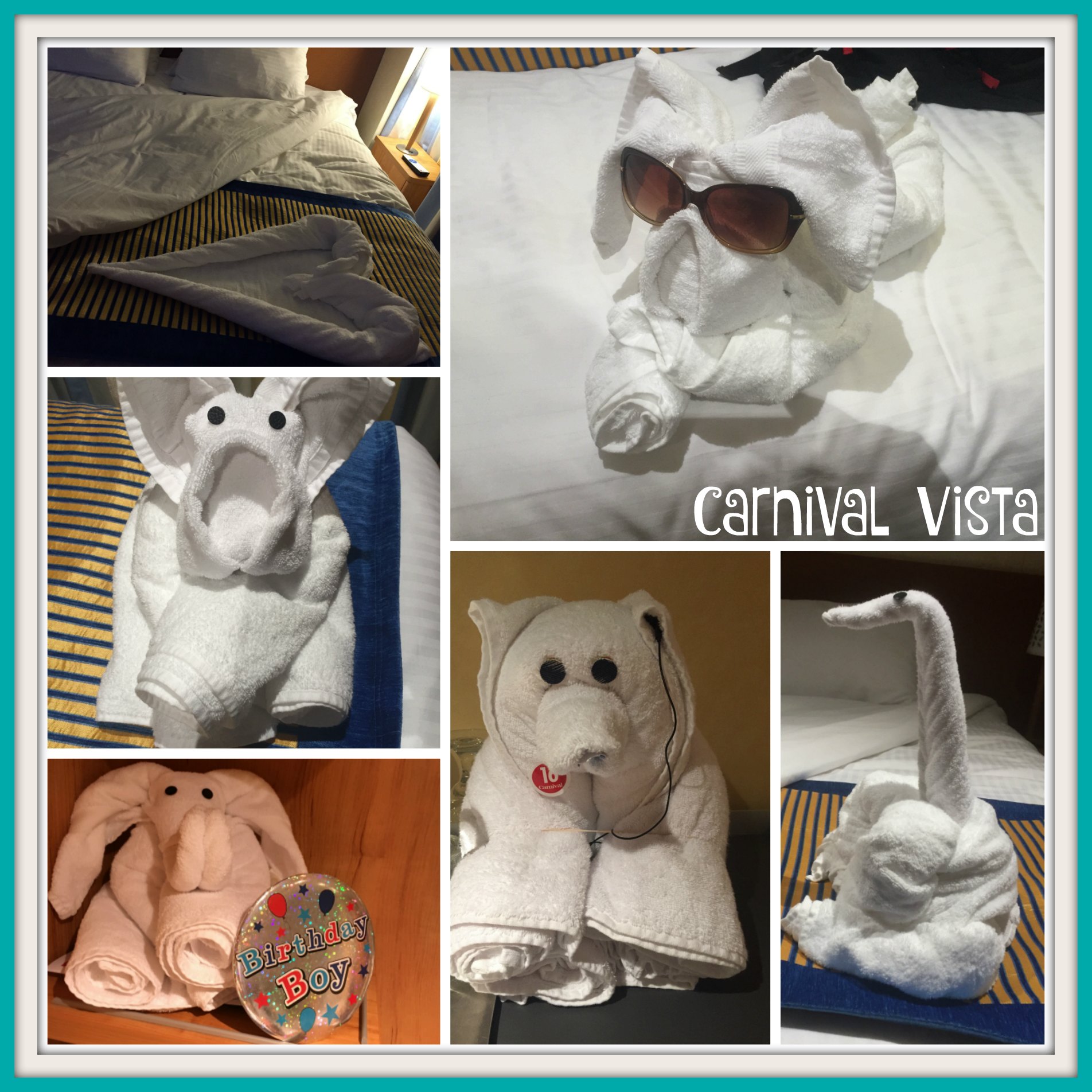 The best bit about the room was the views out the window as you sailed along as no day had the same one.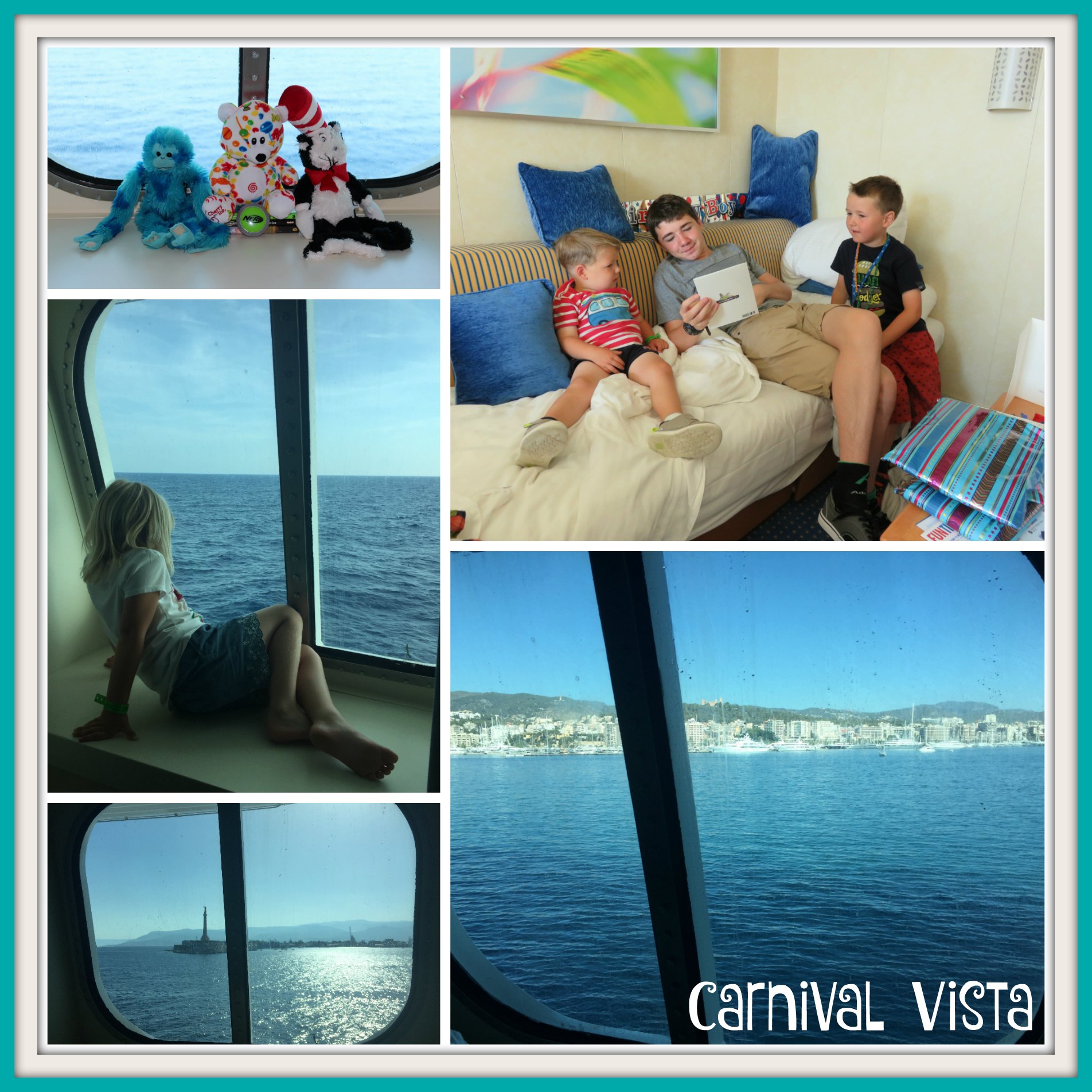 We were just one floor away from the atrium which was always busy and bustling but our rooms were surprisingly quiet. The only noise we heard was the occasional muffled voice as people walked past to their rooms.
The other thing I had been worried about was feeling sea sick, but I need have not worried as the ship was surprisingly stable, even when the sea was a little choppy. On the TV in the bedrooms you can watch programs about how the ship was built and runs which is truly fascinating and it has two stabilisers on each side of the ship for rough weather.
Before we set sail we had to attend a full briefing of what to do in an emergency, a bit like a flight safety check, and the kids were issued bands with their muster station on and then it was time for the sail away party which you don't want to miss.
To be continued………….
Disclaimer: We were guests of Carnival Vista as there Thrillseeking Family. All thoughts and opinions are our own.