This was our fourth year at Camp Bestival and there was one place I wanted to visit that we had not done before – Spinney Hollow.
At Spinney Hollow you get to learn the skills for your land adventures with practical craft skills and the opportunity to brush up on your sword/ axe/ bow making to be a fully equipped explorer.
There are traditional Green Woodwork and creative rural arts workshops daily but I would recommend you book as soon as you get there as some of the popular ones sell out fast.
I was hoping that Isaac would choose to make a Hazel weaved Pirate Ship but he decided upon a making a shield with Al Fresco forge whilst Eliza wanted to make a dream catcher.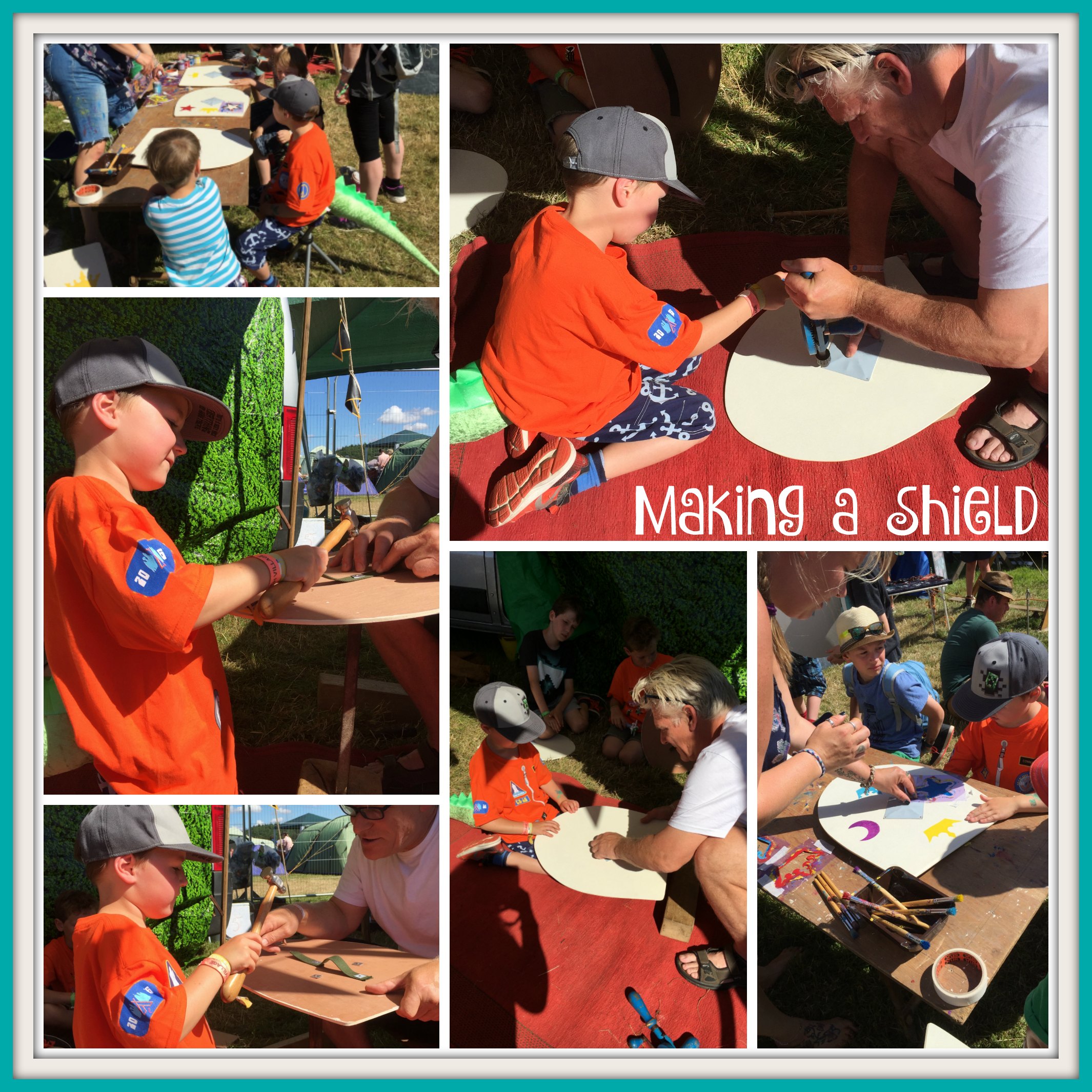 I have to say that both workshops were amazing with the children by giving them clear instruction and helping them enough to feel confident and supported but also letting them do most of the work themselves. Isaac has a good hammer technique apparently (future DIY helper) and Eliza had a real eye for colour with her dreamcatcher.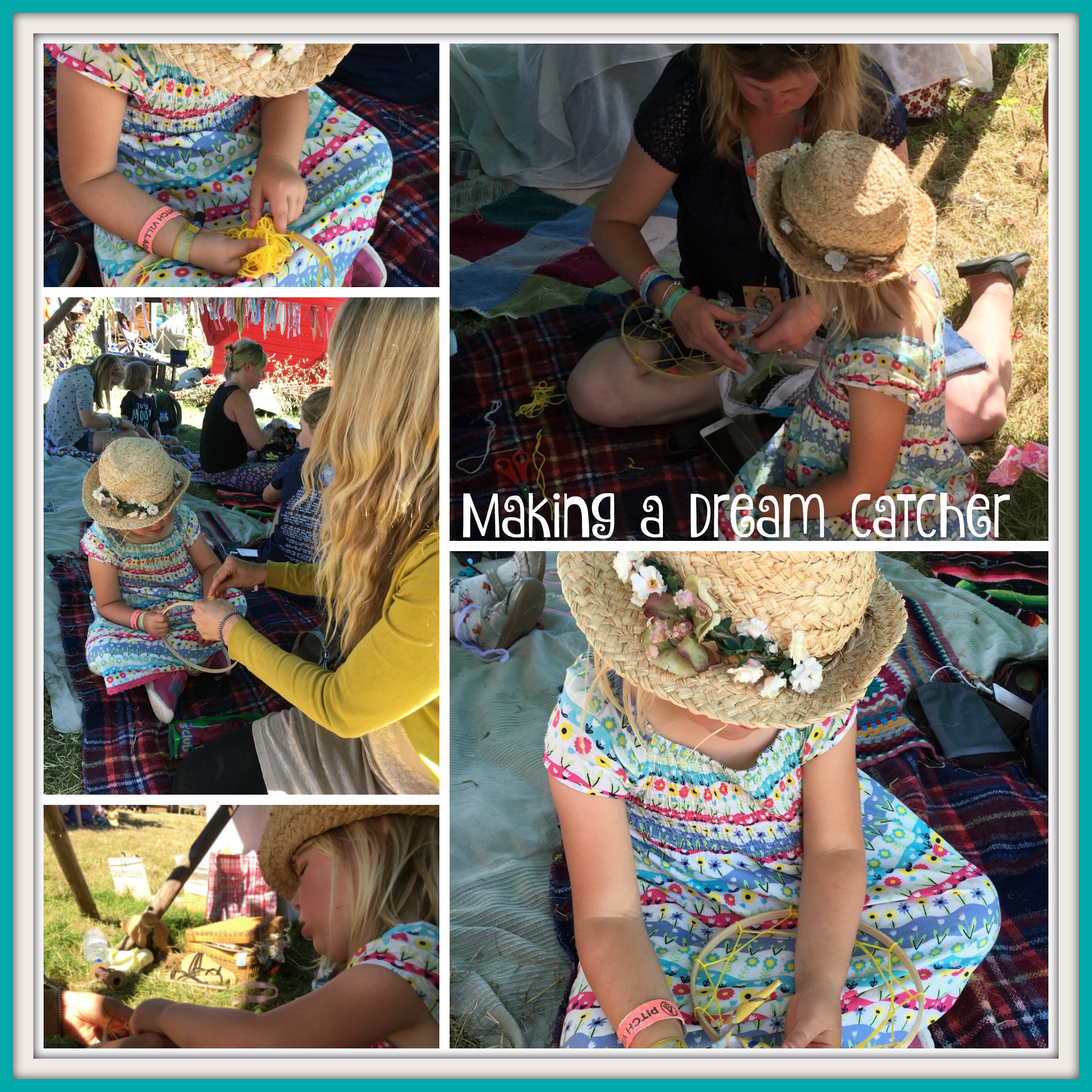 Both workshops took around 45 minutes and they came out pleased as punch with their creations. Isaac's shield is now mounted on the wall in his bedroom and Eliza has her dream catcher above her bed.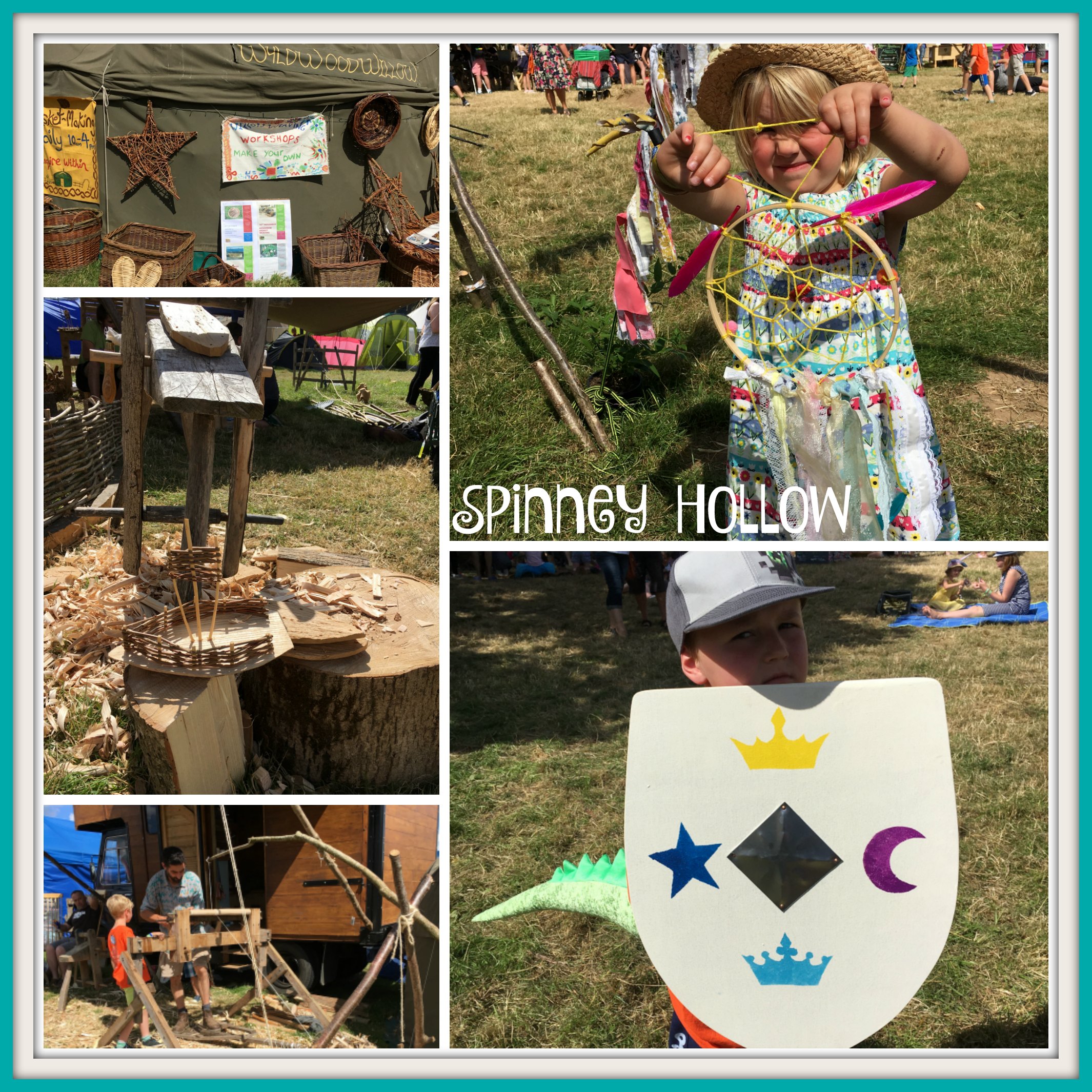 Most activities in Spinney Hollow are charged, however it is a nominal amount. Isaac's shield cost £10 to make and Eliza's dreamcatcher was just £3 which covered materials.
We will definitely revisit Spinney Hollow next year and hopefully Sebby will be old enough to make something too.