I love visiting London but my visits are normally very structured and we literally arrive at, visit our planned destination and leave again.
I have wanted to do a sightseeing tour of London for a while, so when City Cruises invited us to do a river cruise from The Embankment up to the Tower of London I jumped at the chance.
You can see some of the best views in London from the River Thames including Big Ben, The London Eye, Tower Bridge, The Tower Of London. and Greenwich.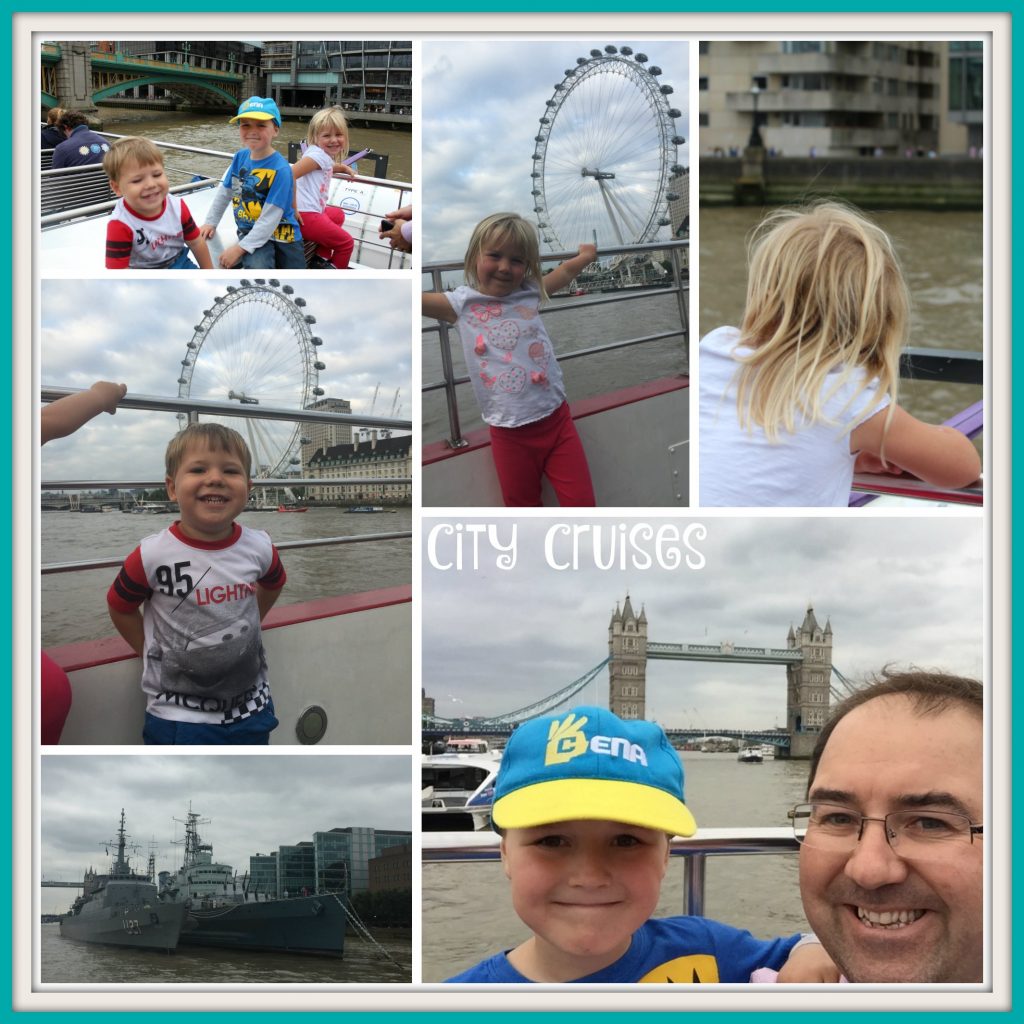 The City Cruise boats are perfect for sightseeing with floor to window windows on the lower deck and plenty of bench like seating on the top deck, offering great views of the city.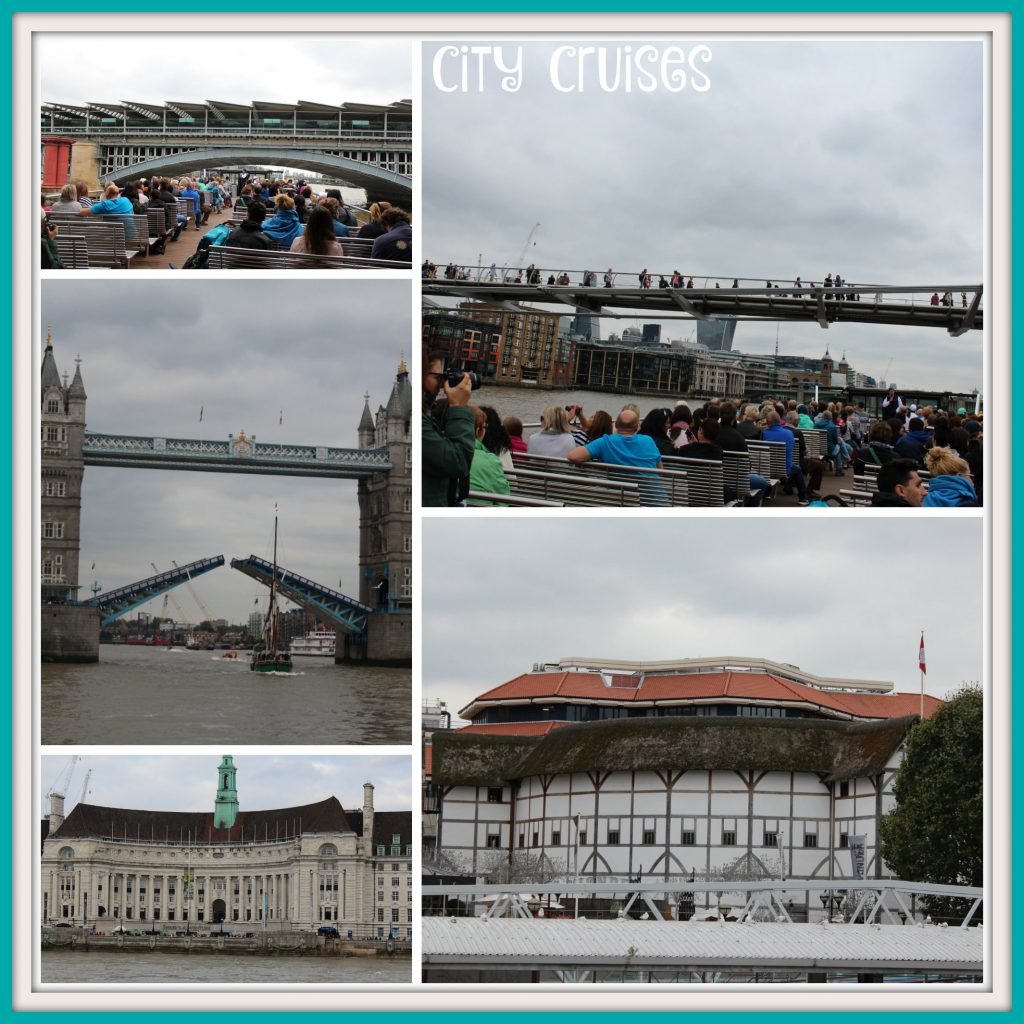 It is the crew that make City Cruises fun though. They offer a pre-recorded voice tour, but you get to opt for them to talk you through the journey. We had two different guides on our trips and both were fantastically knowledgable and although pointed mostly the same sights, they each had their own stories which were a lot of fun. My favourite was the story of the Lions who keep watch along the Thames in Central London, holding mooring rings in their mouths. They play a role as a flood warning system for superstitious Londoners, keen to keep an eye on water levels in the Thames.
"When the lions drink, London will sink"
"When it's up to their manes, we'll go down the drains"
"When the water is sucked, you can be sure we're all … in trouble"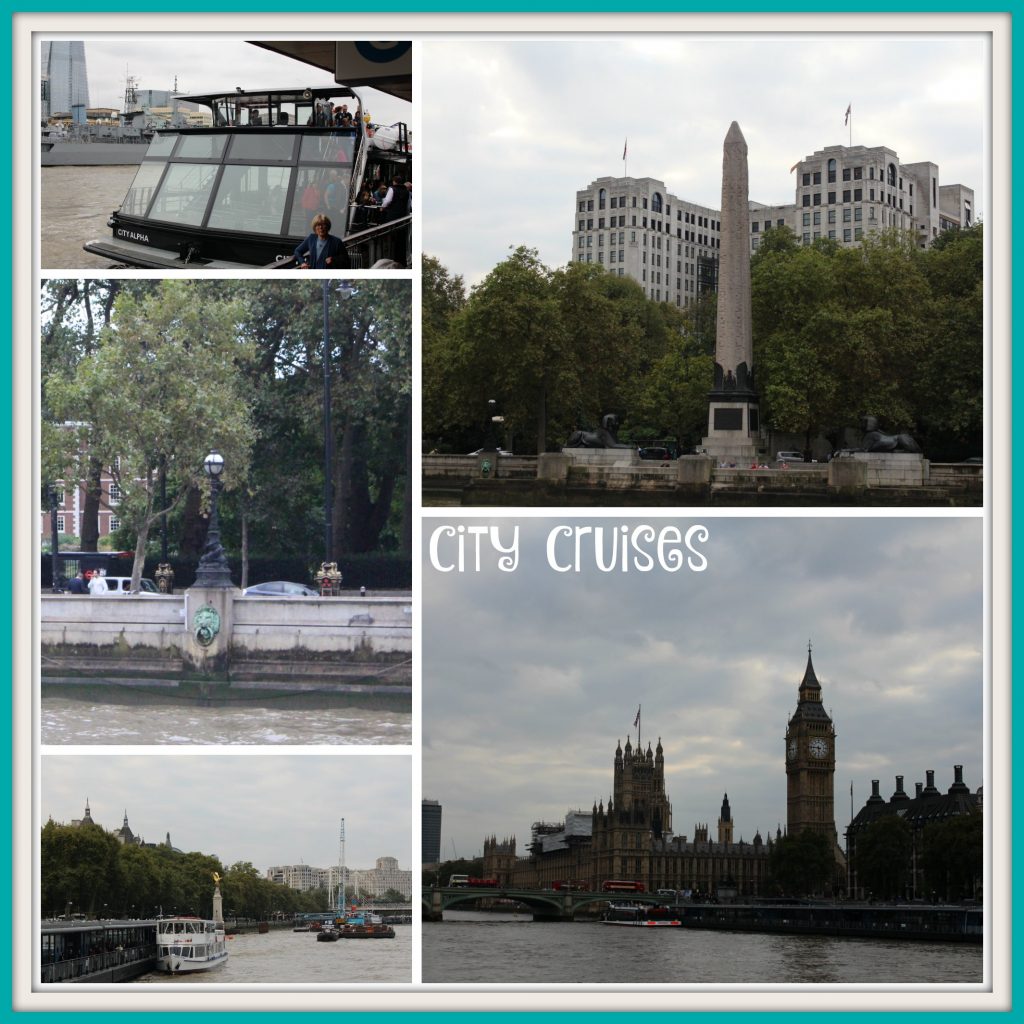 There was also lots of interesting information about the tides and tips on visiting local attractions, including a free alternative to the Shard – Sky Garden, London which we have booked to see in Half Term.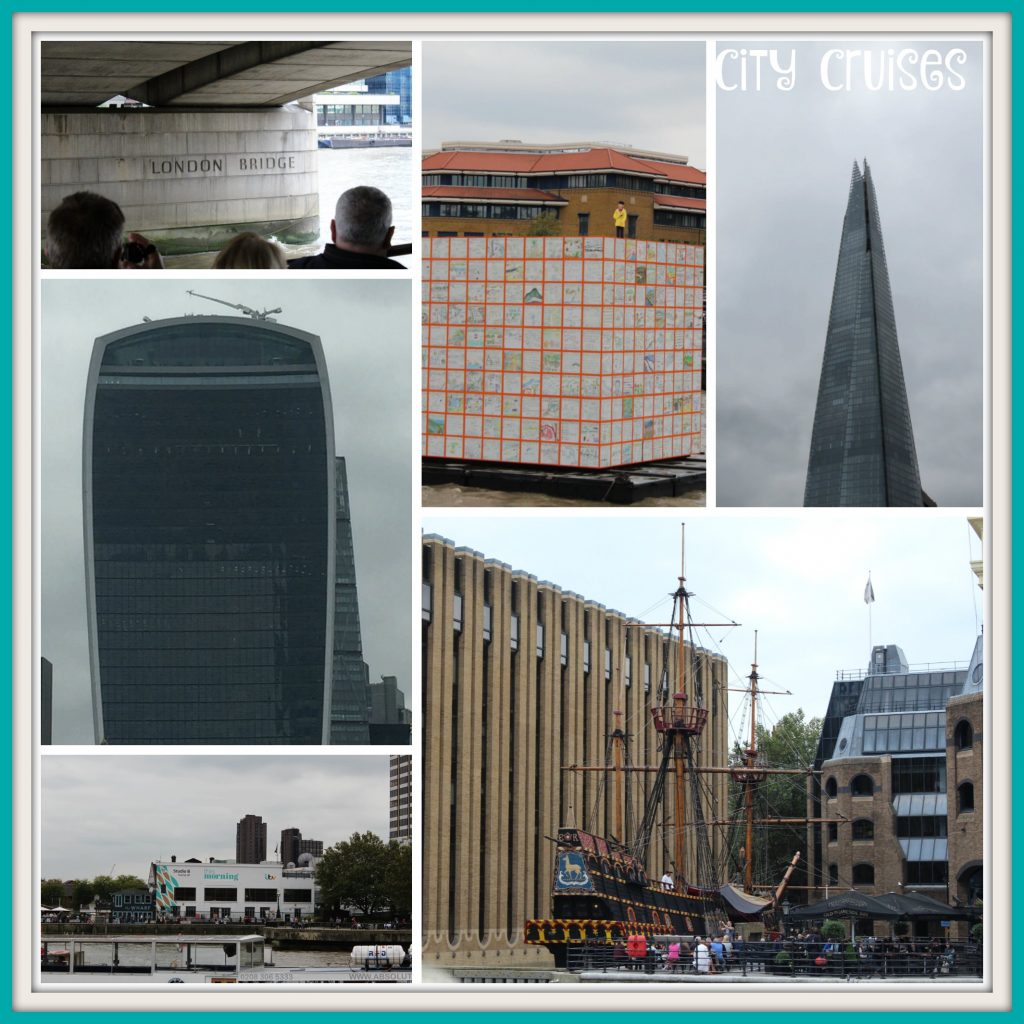 Cruises along the Thames go every 30 minutes from piers at Westminster, London Eye, Bankside, Tower and Greenwich and you can hop on and off at your leisure. We decided to explore the Tower of London on our visit.
The cruise can get very busy and on our return journey was jam-packed, however we did manage to get seats upstairs by splitting up, however it is worth bearing that in mind if you are travelling with small children at peak times.
City Cruise trips start at £10 per person, with children travelling free if you purchase a family ticket.
Disclaimer: We received a Family Ticket for City Cruises for the purpose of a review. All opinions are our own.