Without a shadow of a doubt, LEGO® has been a favourite toy of all my boys, with Callan starting the trend and passing it down to Kian and now Isaac.
LEGO® sets have got more diverse as the boys have got older and we now have Ninjago, Marvel, Nexo Knights, Ghostbusters as well as the Star Wars sets that Callan collected when he was younger. We even collected the LEGO® Olympic Heroes sets from 2012.
Now you can dress up as your favourite LEGO® minifigure thanks to a new collection from Jakks Pacific Inc. who have launched the first ever LEGO® Ninjago and Nexo Knights costumes and accessories.
Isaac was sent the Green Ninja Lloyd costume to review, just in time for Halloween, so he could become a Master of Spinjitzu.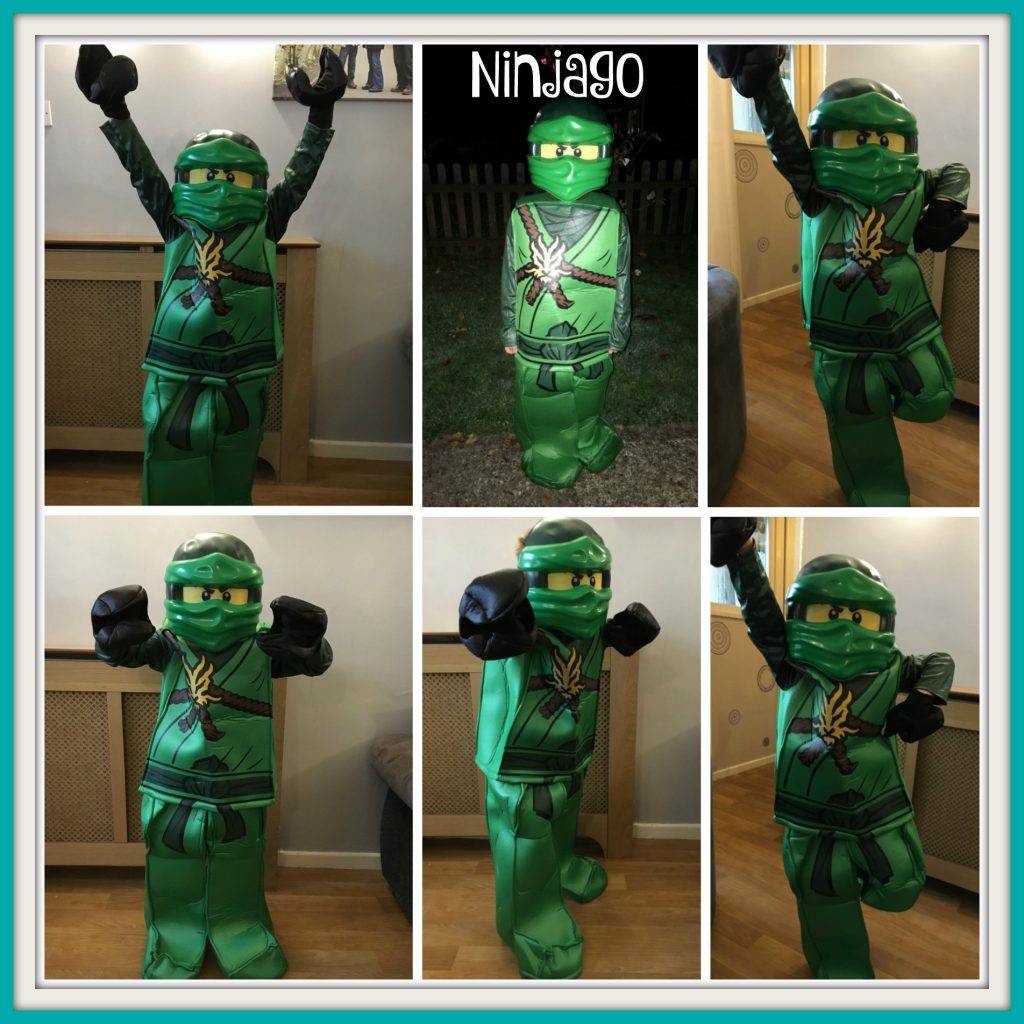 The Lloyd Prestige costume features a structured Minifigure tunic with Lloyd's gi character art, structured Minifigure pants, mask and pair of hands and is available in sizes 4-6, 7-8 and 10-12 with an RRP of £49.99. You can also buy the mask and tunic separately if your budget cannot stretch to the full set.
Both the Ninjago and Nexo Knights costumes include a character-correct half mask with a foam insert for comfort along with a mesh eye-plate designed to help children see and breathe more easily. Probably the most fun part of the costume is the LEGO® minifigure hands which complete the iconic look (these do have openings in them to allow kids to enjoy treats).
We were also sent the LEGO® Ninjago Skybound Ninja Bike Chase to go with the costume which Isaac really enjoyed building.
What do you think of the new costumes………would your little one like to dress up as their favourite LEGO® hero?