During half term we visited Potters Resort in Norfolk and there was one place on my 'must visit' list – BeWILDerwood.
BeWILDerwood is a wild and imaginative adventure park based on the magical series of children's books written by Norfolk author and creator of A Boggle at BeWILDerwood, Tom Blofeld!
Their website doesn't give too much away so we were intrigued by what we were going to find and we were not disappointed. In fact, we all agree it was the best day out, ever and if it was more local we would be there every week.
The journey starts with a magical boat ride through the scary lake where we are told all about the Boogles, Twiggles and met the very friendly Mildred the Crocklebog.
When you arrive it is clear you are visiting a world like no other and you are completely immersed in the magical experience.
In a nutshell, BeWILDerwood is full to the brim with magical treehouses and play equipment for you to explore and when I mean 'you', I mean ALL of you as parents are encouraged to join in too.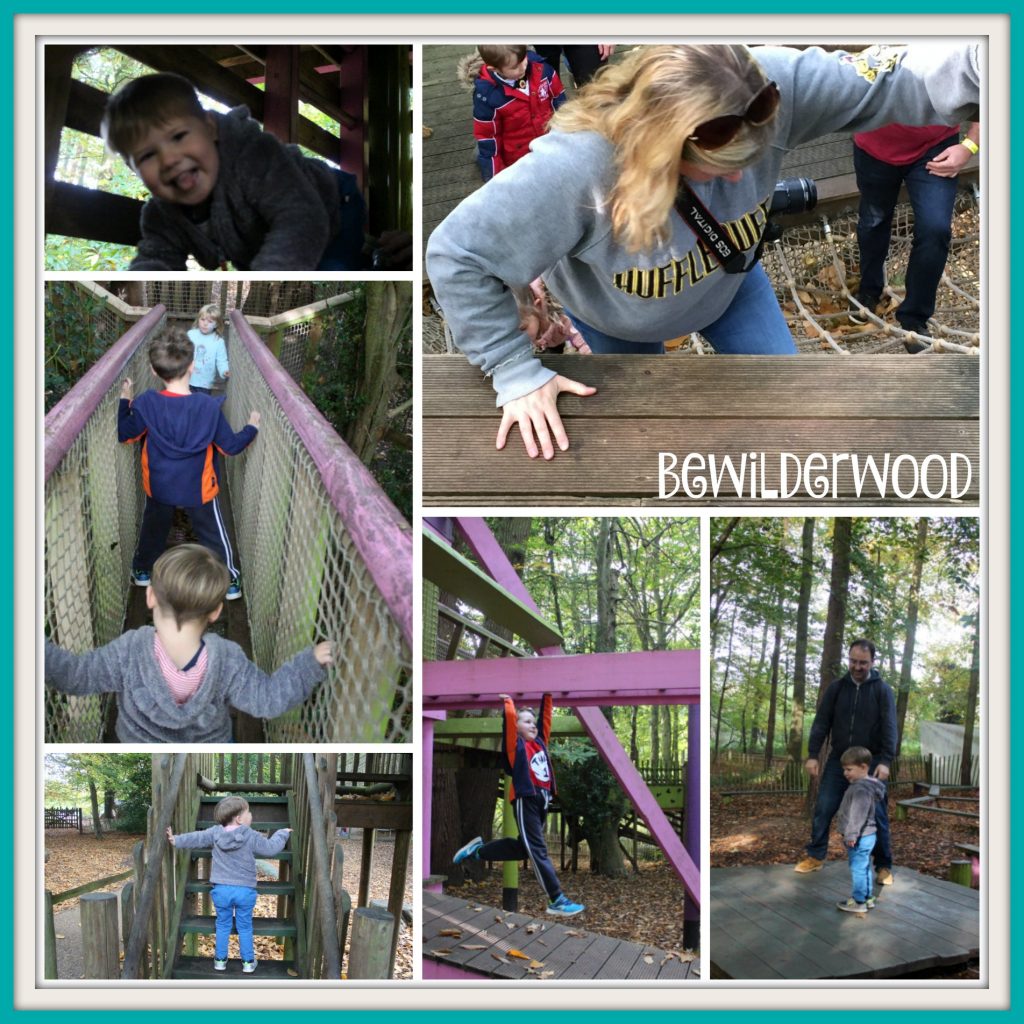 The play equipment is suitable for children age 2 and up, all the way through to adults, although there were a few tunnels that only little people could use. In a world where computer games encourage kids to sit on their bottoms, this is ideal for making them want to run, jump, climb and swing.
Everywhere you go you really feel like you are amongst magical creatures as there are little houses and staircases into the trees and on the floor. The Sky Maze had a particularly impressive Twiggle village to admire as you found your way to the top and there was even the opportunity to build your own forest home in the Den building area.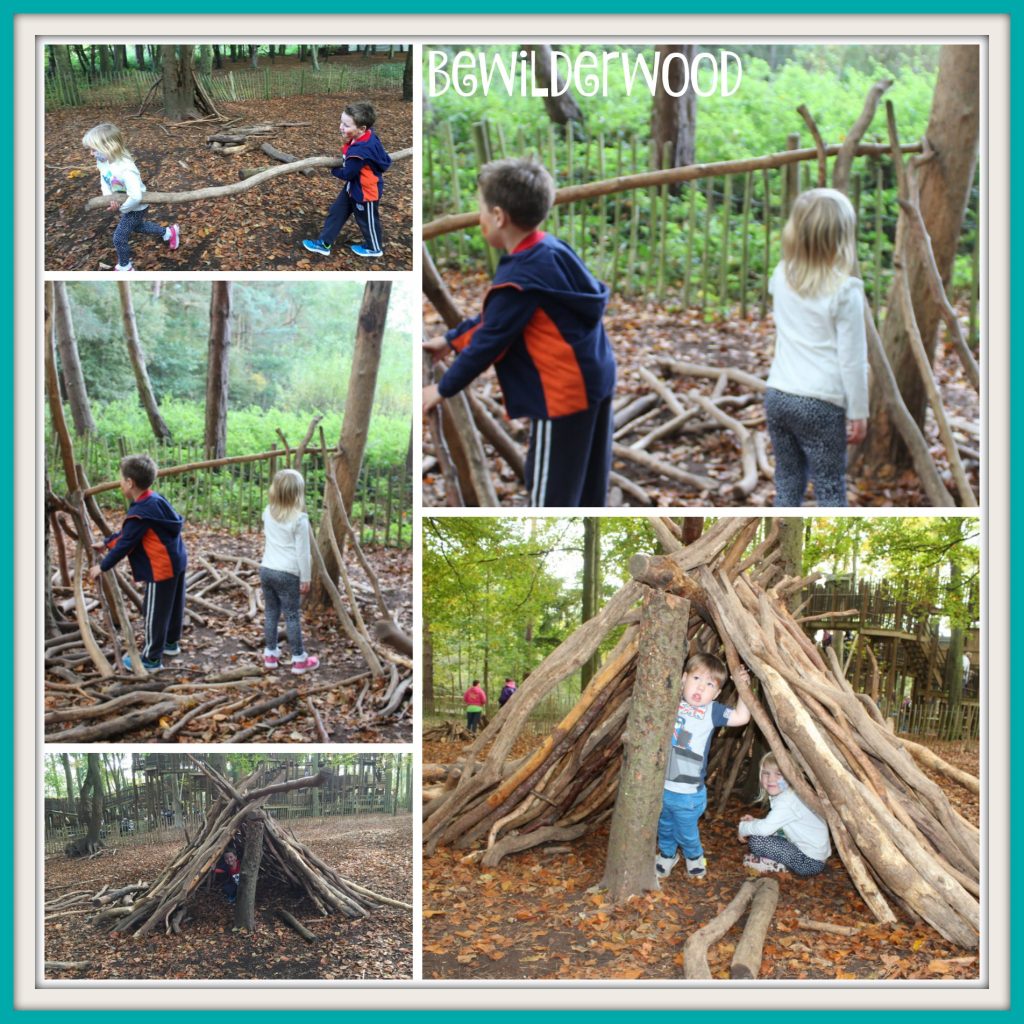 No visit to BeWILDerwood would be without listening to one of their storytime sessions where you get to meet some more magical characters including Hazel the Woodwitch, Snagglefang the Bat and Thornyclod the spider. Children are invited up onto the stage to join in, dress up, get involved and help save a Twiggle who was stuck up the top of a tree.
Storytime over it was time to explore the rest of the park, which is huge. There are large wooden climbing frames, wobbly rope bridges, mazes, cargo nets and huge slides to whizz down.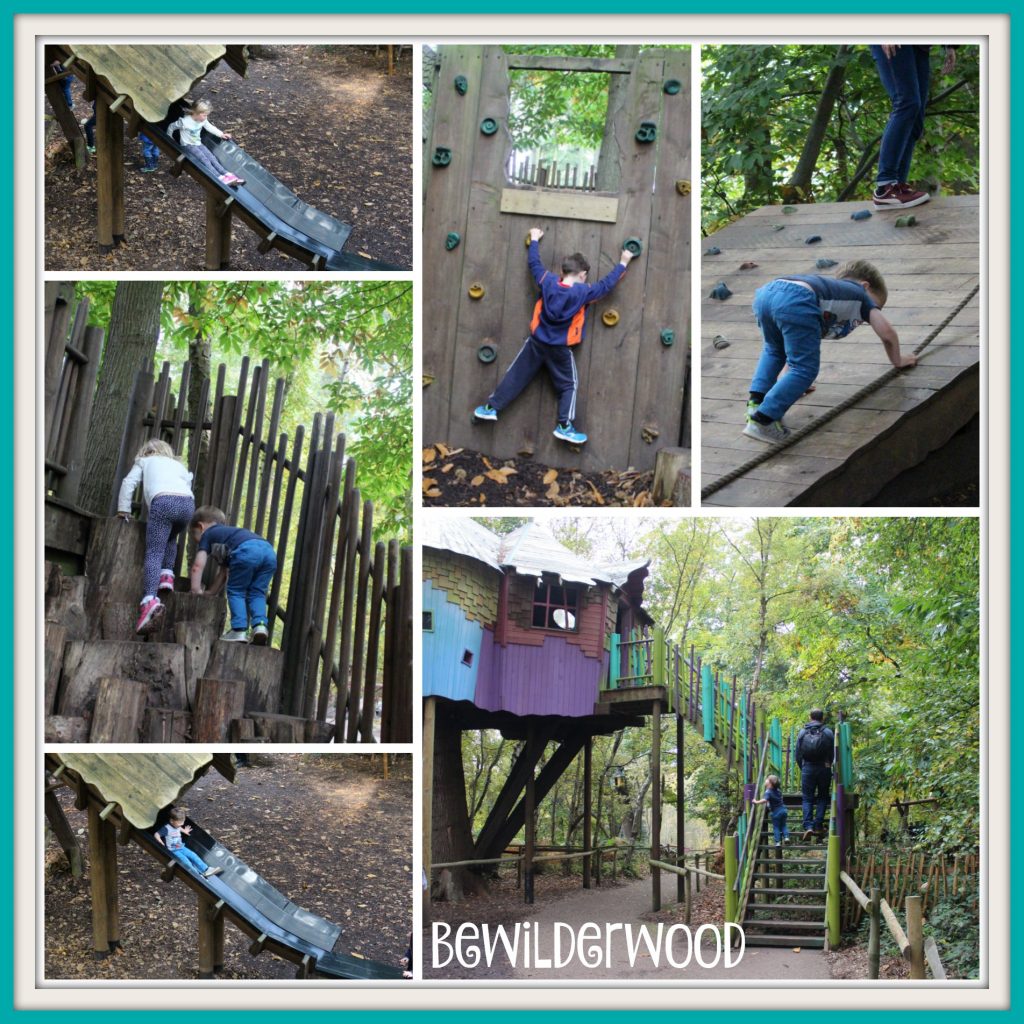 Isaac's favourite area was the ziplines where he got to race through the trees like Tarzan, whilst Sebby got to play in Toddlewood and enjoy the swings.
As we were heading home the day we visited, we sadly missed the lantern parade which was set for dusk at 5pm but from the amount of people in the witches hat craft tent, it was obviously going to be very popular.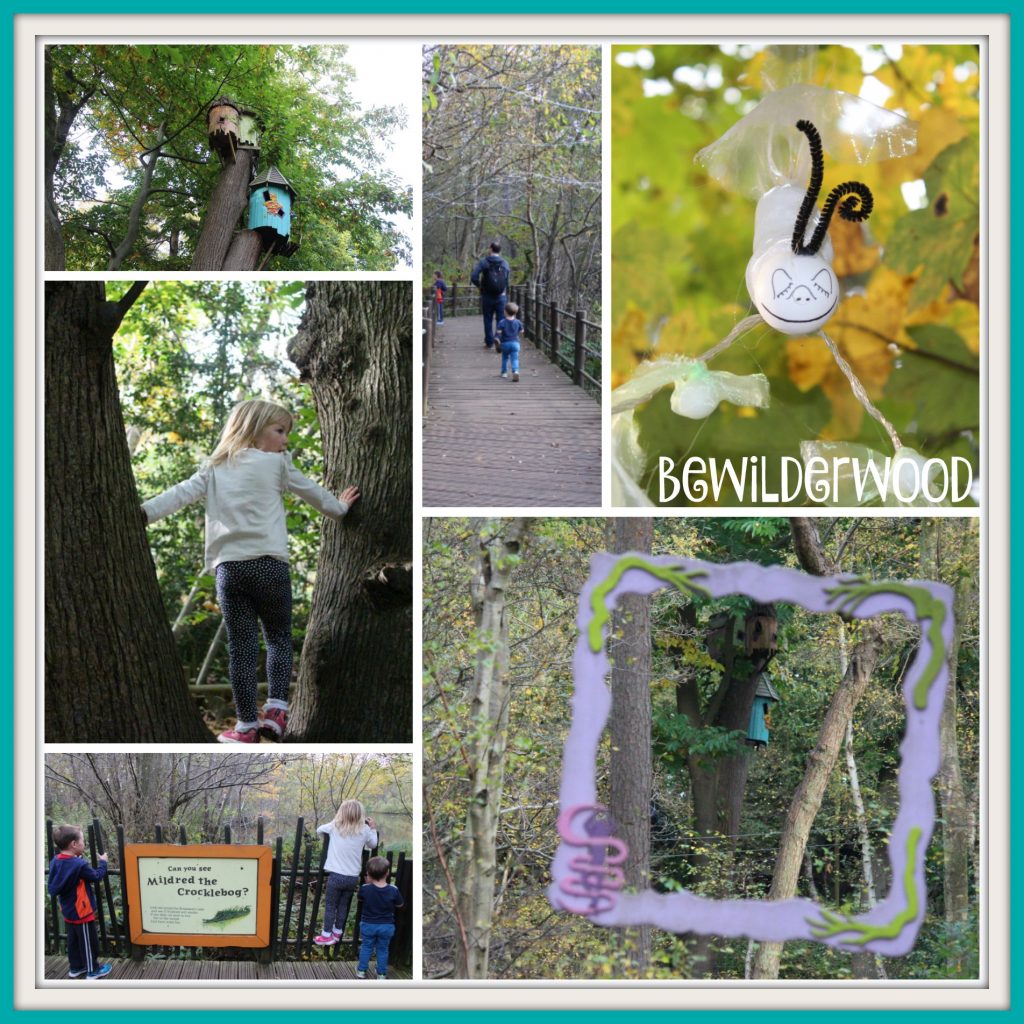 We loved our visit so much, we are already devouring the BeWILDerwood books and I am kicking myself for not buying the Mildred Crocklebog puppet. I cannot recommend a visit highly enough………….now if they could build a sister site in the New Forest that would make my day!!
Prices start from £15.50 per adult and £13.50 for children 92cm and over. You can find BeWILDerwood on facebook here for more news, information and offers.