We live in Dorset and our happy place is the World Heritage Site Jurassic Coast.
The Jurassic Coast stretches from Exmouth in East Devon to Studland Bay in Poole, a distance of about 96 miles.
Why the Jurassic coast is so special is that it spans 185 million years of geological history and coastal erosion has exposed an almost continuous sequence of rock formation covering the Triassic, Jurassic and Cretaceous periods. At different times, this area has been desert, shallow tropical sea and marsh, and the fossilised remains of the various creatures that lived here have been preserved in the rocks and can easily be found in certain locations, with Charmouth, Lyme Regis, Kimmeridge and Lulworth being our favourite locations for fossil hunting.
We have explored the coast by sea and land but I have been hinting to hubby that I wanted to see it from the air for some time. In fact when we flew home from Barcelona in the summer I was very excited by the fact I had clear views of Portland and Poole Bay from the plane.
Last weekend I got my wish with Red Letter Days and took a Helicopter Tour of the Jurassic Coast.
My flight time was 14.15 and I had to arrive in Exeter 20 minutes before the flight for a safety briefing. The staff were friendly and welcoming, explained what would happen and took a couple of pictures before we climbed onboard the AS350 helicopter.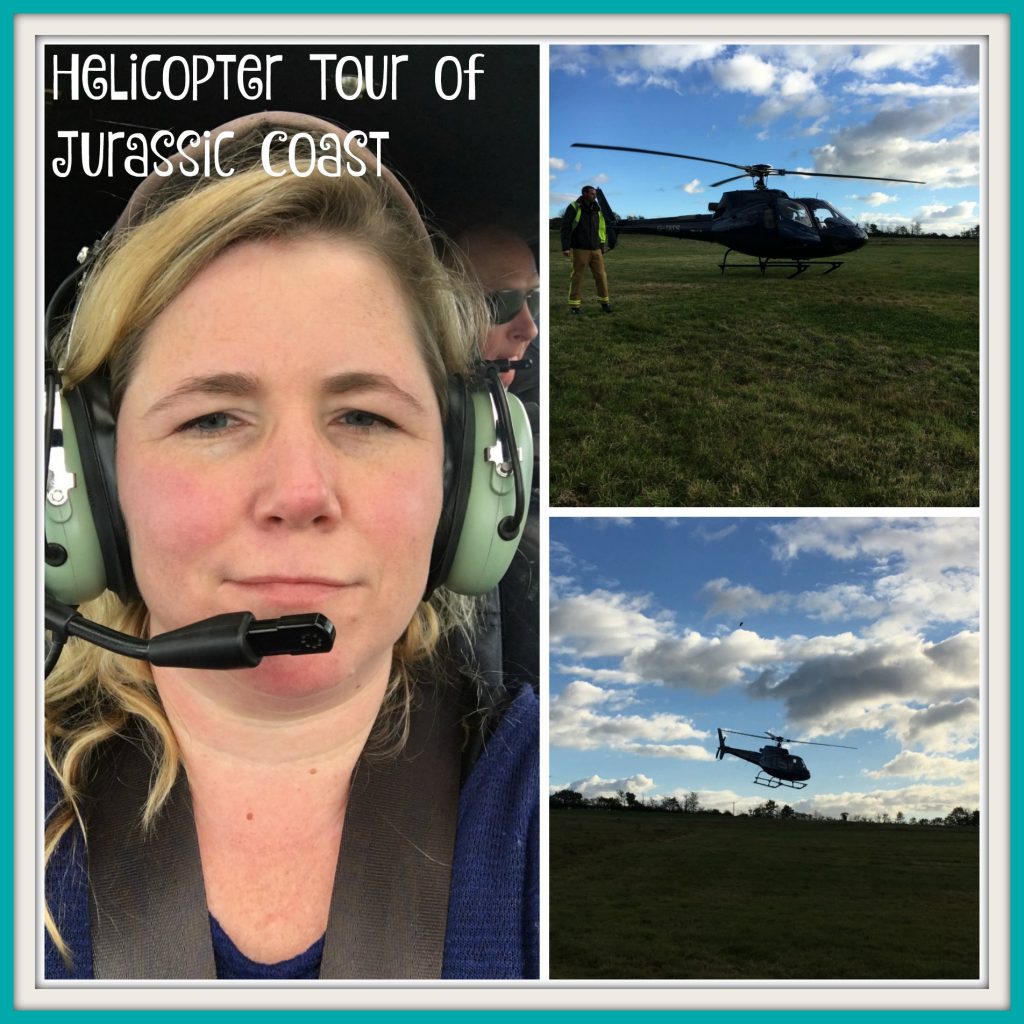 If you want to sit in the front next to the pilot it is an extra £30 and I highly recommend you choose to pay the extra as the views are even more spectacular.
You fly for approximately 50 miles at 1400ft over the pastoral landscape of Devon before heading over the top of the towering white cretaceous chalk cliffs of Beer into Lyme Bay and along to Seaton where the cliffs change from white to the older Triassic red rock cliffs and then along to Lyme Regis and its famous Cobb.
Seeing the cliffs and beaches from the air was a breathtaking experience. The pilot was fabulous, pointing out landmarks and explaining where we were flying over. I shared the helicopter with four other passengers and we were all so awestruck we flew in almost complete silence.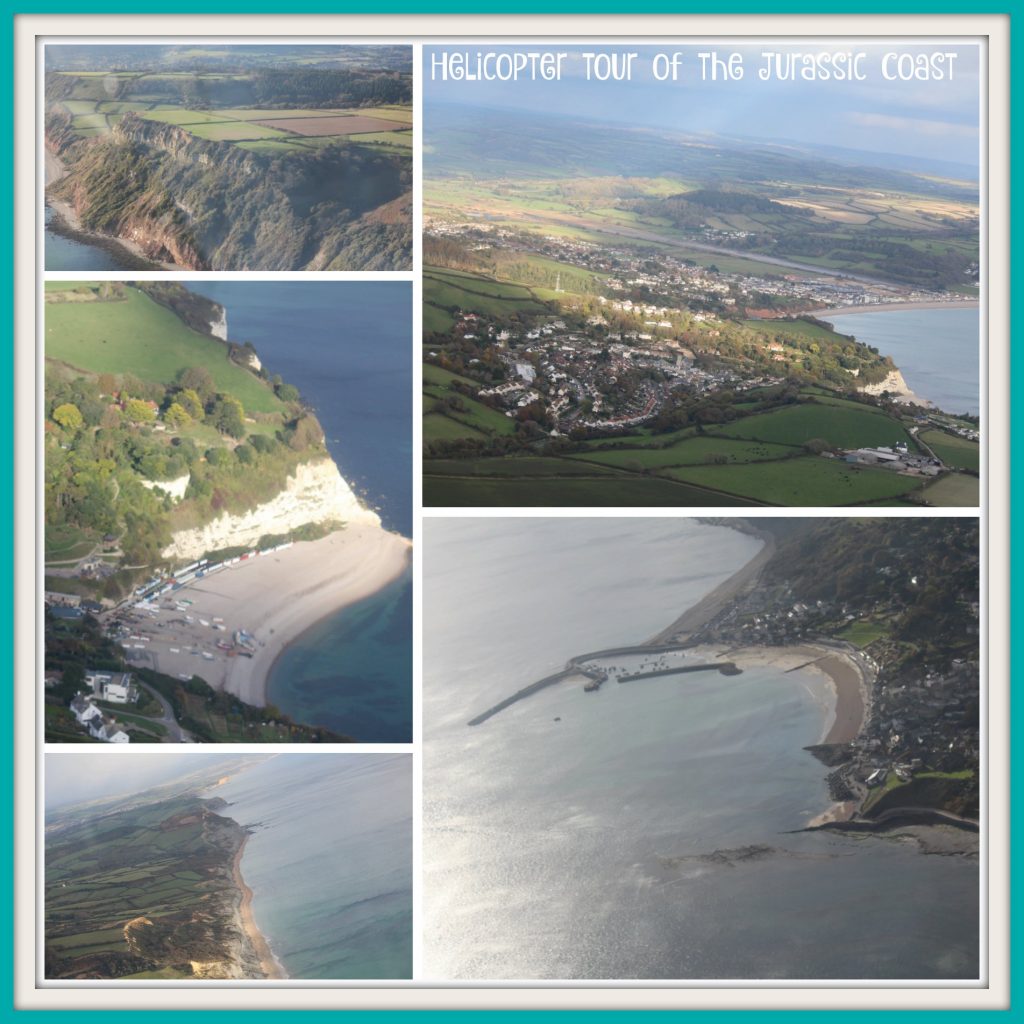 The tour then turns above Charmouth and heads back the way you came with stunning views of Budleigh and Exmouth before landing.
We were in the air for half an hour and it is an experience that I will never forget. The helicopter ride itself was smooth and comfortable. The only feedback I would give is that I would have liked to explore a little further and fly over the sandstone cliffs at West Bay too. although you could see them in the distance.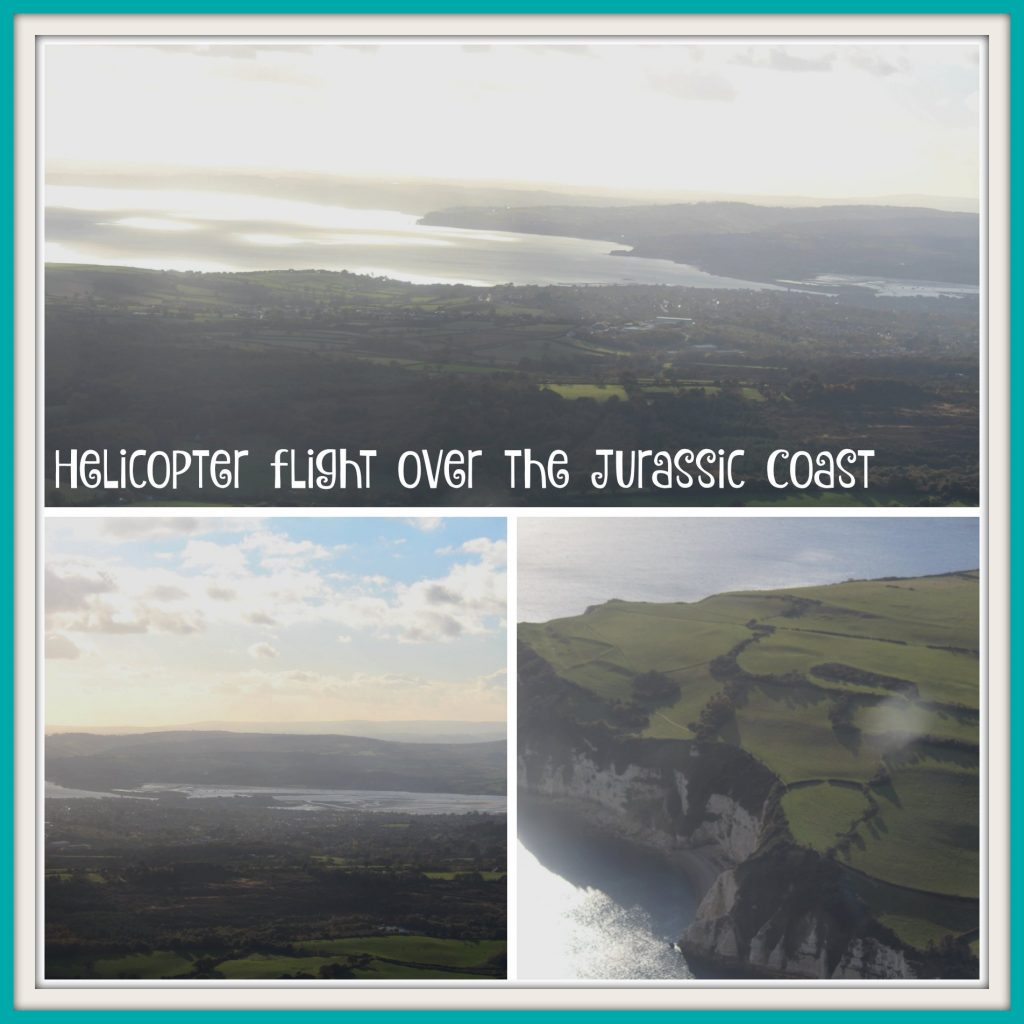 The helicopter ride over the Jurassic Coast costs £170 and is available from Red Letter Days. If Devon is a little far for you to go, they also offer helicopter tours all over the country including Cardiff Bay, Liverpool, Manchester, Surrey, London and more – I want to fly over Bournemouth and Poole next!
Red Letter Days have just launched their flagship 'Naughty and Nice' quiz for Christmas, featuring 14 possible prizes over the next seven weeks, ranging from a seasonal lump of coal, to a supercar driving experience and more. Click the link to take part, you never know………you might win!!
Disclaimer: I was given a helicopter flight over the Jurassic coast for the purpose of a review, all thoughts and opinions are my own.