Rhodes is a magical island filled with wonderful experiences. I have marvelled at the medieval Old Town and relaxed by the tremendous blue hues of the sea but, I have not yet discovered everything this island has to offer which is why I decided to explore the island's water-based adventures.
Here are the top three places to enjoy water-based activities:
Rhodes Town
With its harbour, Rhodes Town is the ideal place to stay for boat excursions. Here you can explore the depths of the sea with one of the many submarine tours. Or, if diving under the sea doesn't take your fancy, you could jump on a glass-bottom boat and gaze at the oceanic flora and fauna that way.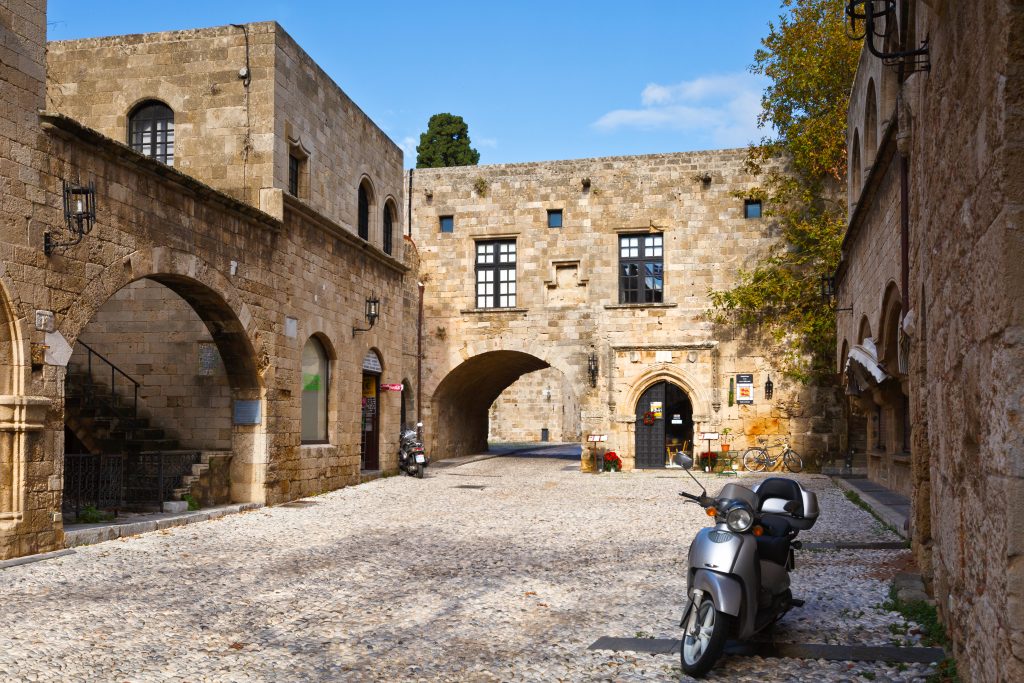 Personally, I took the opportunity to explore the high seas with a ferry trip to Turkey and spent the day shopping in Marmaris' Grand Bazaar. The next day, feeling in need of a more adrenaline based activity, I took the free bus to Faliraki's waterpark, one of the largest waterparks in the world and the largest in Greece. The rides at the waterpark are fantastic, especially the Free Fall Slide which is as steep as the name suggests.
Lindos
Under the auspices of the Acropolis of Lindos, you'll find several amazing beaches within a short driving distance: from the incredibly long stretch of sand at Kalathos, to the small, intimate beach at Pefki, to Lindos's own picturesque cove. But for those seeking the best and most varied water based activities, Lardos beach is the place to go to as it is home to Lindos Watersportsw Centre. From here you can try so many activities: from jet skis, to parasailing, to water-skiing, to the Crazy Sofa. I tried the FlyFish which offers the experience of feeling like a flying fish and a lot of fun it was too. Be prepared to laugh, a lot.
Prasonisi Beach
Prasonisi beach is a natural wonder. It is a unique place to visit with a long golden beach cuddled on both sides by two different seas: the Mediterranean and the Aegean. Here, the two bodies of water meet and it's a sight to behold. The two seas are different in colour and temperament and, where they come together, they glide over and under one another creating a wonderful spectrum of blues. It also creates the perfect waves for surfing and proves very popular with kite surfers. I stayed with my trusty surfboard, but there are plenty of opportunities to try some kitesurfing or windsurfing.
Honorable Mentions
The stunning beaches at Kolymbia and Pefkos
The thermal springs at Kallithea
Kamiros Skala for day trips to Halki Island
What do you think of these choices?
Is there any other place you would recommend?