We take it for granted that connecting to nature is a good thing – but did you know there's a wealth of research evidence to prove it? Over the last 30 years researchers have set up numerous experiments designed to find out whether being close to the natural world has real and measurable benefits, and the answer has been an overwhelming 'yes'
One of the very first trials found that a group of postoperative hospital patients with a view of trees through their window required less pain medication and recovered faster than a control group who could only see more buildings through their windows. These results were repeated again and again, in offices, prisons, and schools. What made the difference was not actually being outside in nature, but being able simply to see it. This phenomenon is called 'nearby nature', and tells us that whether behind glass, in a picture on a wall, or even on a TV or computer screen, a simple indication that reminds us of nature is enough to make us feel better.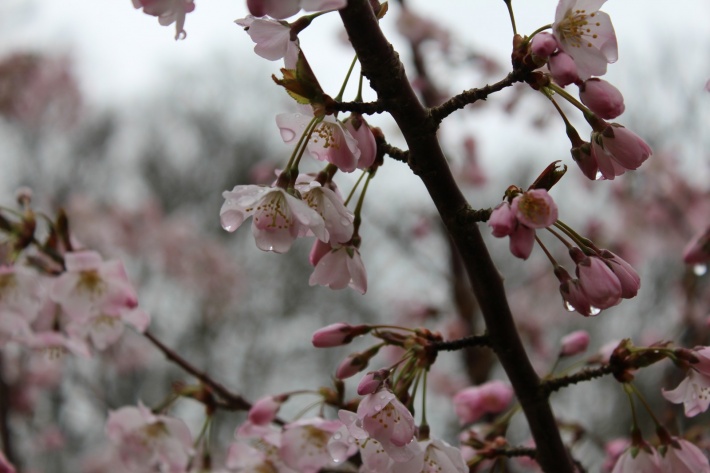 But of course actually being outdoors is beneficial too. A famous study, since repeated by others, tested students' ability to do mental problems, sent them out to walk either in a park or a city street, then tested them again. The park walkers always did better. Recent research at the University of Illinois shows that children with attention deficits concentrate better after a walk in the park. Another study found that kids with good access to green spaces at school and at home displayed improved memory skills and better attentiveness. Contact with nature has been proven time and time again to reduce stress and anxiety in all ages.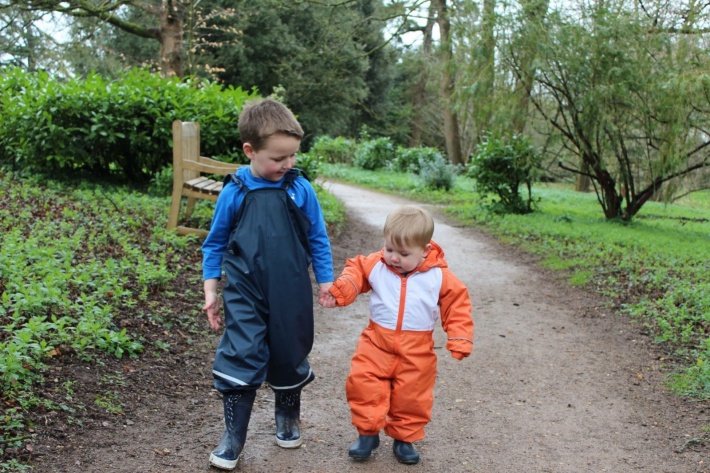 Each of us, adult or child, harbours a deep instinct to connect with the natural world. It doesn't matter whether the weather is warm, wet, foggy, or freezing cold, we all need a daily dose of nature. But how do you make this happen, especially in winter when staying indoors is so toasty and warm? Here are a few activities to get your kids closer to nature, both indoors and outdoors:
INDOORS
Physical contact with plants is a great way to start. Give your kids their own houseplants and teach them to care for them – watering, spraying, removing dead leaves, making sure they are in the right place for warmth and light. Help them sow seeds – salads, especially the trusty cress, can be grown indoors all year round.
Pets connect us with nature but if you can't have a large animal how about getting some insects?. There may not be so much touching going on here (!) but it's cheap and easy to set up an ant formicarium, adopt stick insects, or keep snails. And when the weather warms up, caterpillars are always a popular choice.
Never underestimate the power of books for teaching children about nature. Make sure they have somewhere quiet and warm to cuddle up and read or listen without interruption.
OUTDOORS
Encourage your child to begin taking photos outdoors of anything they're interested in. Different types of leaves, trees, stones — there are millions of subjects. You can buy cameras for kids, but if you have an old mobile phone you don't use any more that's just as good. Connect it to the family wifi so that your child can upload and edit their pics too.
If your child is old enough to enjoy going outdoors after dark, try an inexpensive telescope for some star-gazing. Winter is the best time to watch the sky. Get a good book, or mobile app, to guide you. We like the 'Sky Map' app.
A hearty walk is always good! So obvious, but it's all in the preparation, especially today when even adults are not used to dressing up warm for the outdoors. So make sure everyone has plenty of cosy waterproof clothing and footwear, and that there are snacks and drinks in the offing. If you have space to carry them, spare clothes in case of mud-overload are essential. Flasks of hot chocolate and packets of biscuits, consumed wearing gloves whilst sitting on a fallen log, are sheer luxury. Our three year-old never wants to come away, no matter how freezing cold it is!
We hope these tips will help you to enjoy the magic of nature both indoors and outdoors this winter!
This guest post is brought to you by Sue & Erin, the mother-and-daughter team behind The Kids' Nature Shop. We showcase hand-picked products to connect your family to natural world. www.kidsnatureshop.com