Gourmet yoghurt brand The Collective has launched a new initiative to encourage consumers, across the UK, to take part in its 'Tub4Grub' campaign, which allows consumers to re-use their empty yoghurt tubs and not only support Action Against Hunger's work globally, but brighten someone's day in their local community too.
The campaign, from the award-winning brand, will see yoghurt lovers re-use their empty tub, fill it with delicious home-made goodies, personalise and then give to someone in their local community.
With fans of The Collective re-using their empty tubs for all sorts of things; from taking salads to work, freezing stocks and sauces and using them for their children's play-doh, three million of the iconic tubs will now come with a unique peelable label; once peeled it will reveal a new blank gifting label underneath that allows for a personal message; turning the tub, once re-filled with treats, into a gift to pass on.

There's always someone deserving of a tub4grub; maybe a poorly Grannie, a tired new Mum, the old man at the bus stop, a busy son/daughter who never stops working, a new next door neighbour, the skateboarder who broke their arm, the frazzled teacher or a nurse who went that extra mile, a Mum/Dad; just because.
The 'Tub4Grub' initiative will appear on 3 million tubs nationwide.As part of the initiative and through sales of the Tub4Grub tubs, The Collective has pledged to donate a minimum of £10,000 to humanitarian organisation, Action Against Hunger, to help tackle child hunger globally. This donation could then be boosted by up to another £10,000 through consumers taking part in the campaign locally.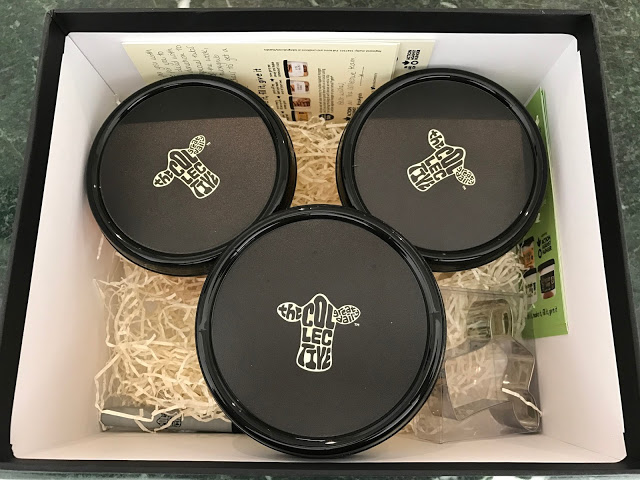 The brand is also encouraging consumers to share a picture of their customised Tub4Grub that they have gifted on and to share their good deed socially using the hashtag #tub4grub or upload it at www.tub4grub.com. In doing so, every share or upload will boost the donation to Action Against Hunger by 50p.
The money raised could provide up to 20,000 day's worth of therapeutic food to save the lives of malnourished children across the world.
The Collective is also working with Action Against Hunger chefs including Anna Hansen from The Modern Pantry who have created delicious recipes for inspiration of what to pop in a Tub4Grub tub. For all chef recipes and recipes from The Collective Kitchen visit www.tub4grub.com.
Thanks to The Collective, I have a 'Tub4Grub' starter kit to giveaway which includes:
Pot of The Collective yoghurt
Vouchers to buy the yoghurt in store
Empty pots to fill with homemade treats
The Collective marker pen to write on the gifting label
Cookie cutter
To Enter:
Fill in the Rafflecopter widget below to verify your entries
Please read the rules below
Closing Date: 28th February 2017
If there is no form hit refresh (F5) and it should appear
If still not working please check that your computer is running Javascript
Rafflecopter will tweet, like and follow on your behalf making it really easy to enter
Really want to win the prize? Come back every day for bonus entries via twitter
Terms and Conditions can be found in the Rafflecopter form below
**Comments may not appear immediately due to moderation