During February half term we are spending our week in Scotland, staying at a gorgeous holiday cottage in Angus which we are using as a base to explore as much of the country as possible.
So far we have been subject to pretty much everything the weather can throw at us with rain, hail, snow, wind and even a spot of blue sky and with the weather looking a bit ropey this morning we decided to stay local and pay a visit to Discovery Point in Dundee.
Discovery Point is home to Captain Scott's famous ship RRS Discovery, one of the last wooden three-masted ships to be built in Britain and the first to be constructed specifically for scientific research.
As soon as we arrived the kids were hooked in as they got to build a giant jigsaw of RSS Discovery, examine a mosaic of Antarctica and pull together a wooden replica of the ship. They were also invited to take part in a quiz as we started our tour. Each had to find items in the museum and had a set of 10 differing questions to find the answer to which meant they had to look at the displays to find the answers.
We started by watching a short video introducing us to the people involved in the planning of the scientific expedition to Antarctica, the building of the Discovery and Captain Scott and some of his crew which was fascinating.
Launched in 1901 it was the beginning of an adventure that would take her deep into the unknown waters of Antarctica and secure her place in the heroic age of polar exploration.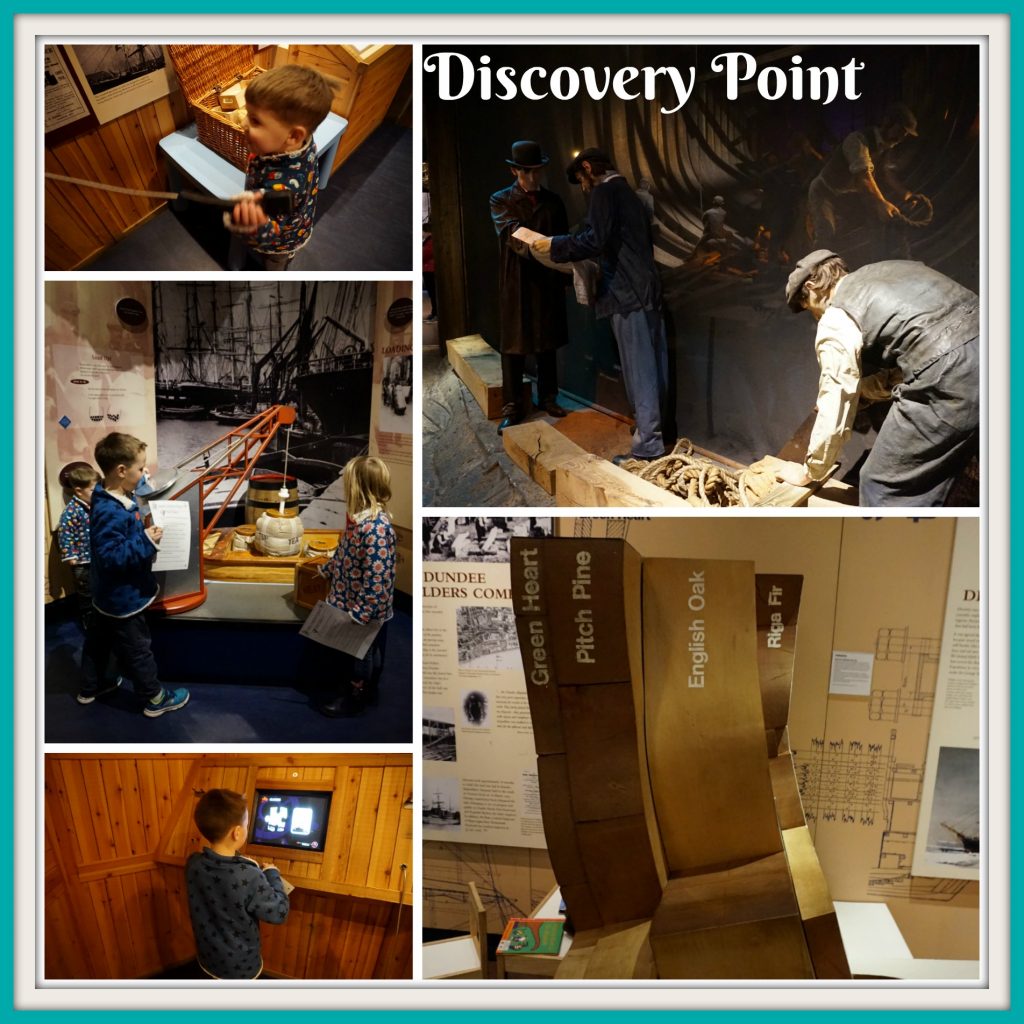 We got to see how the ship was built, imagine what life was like onboard, what they wore to keep warm, what they ate, what equipment they had onboard and more importantly what they discovered. Most of what we know about the continent of Antarctica is still relevant today.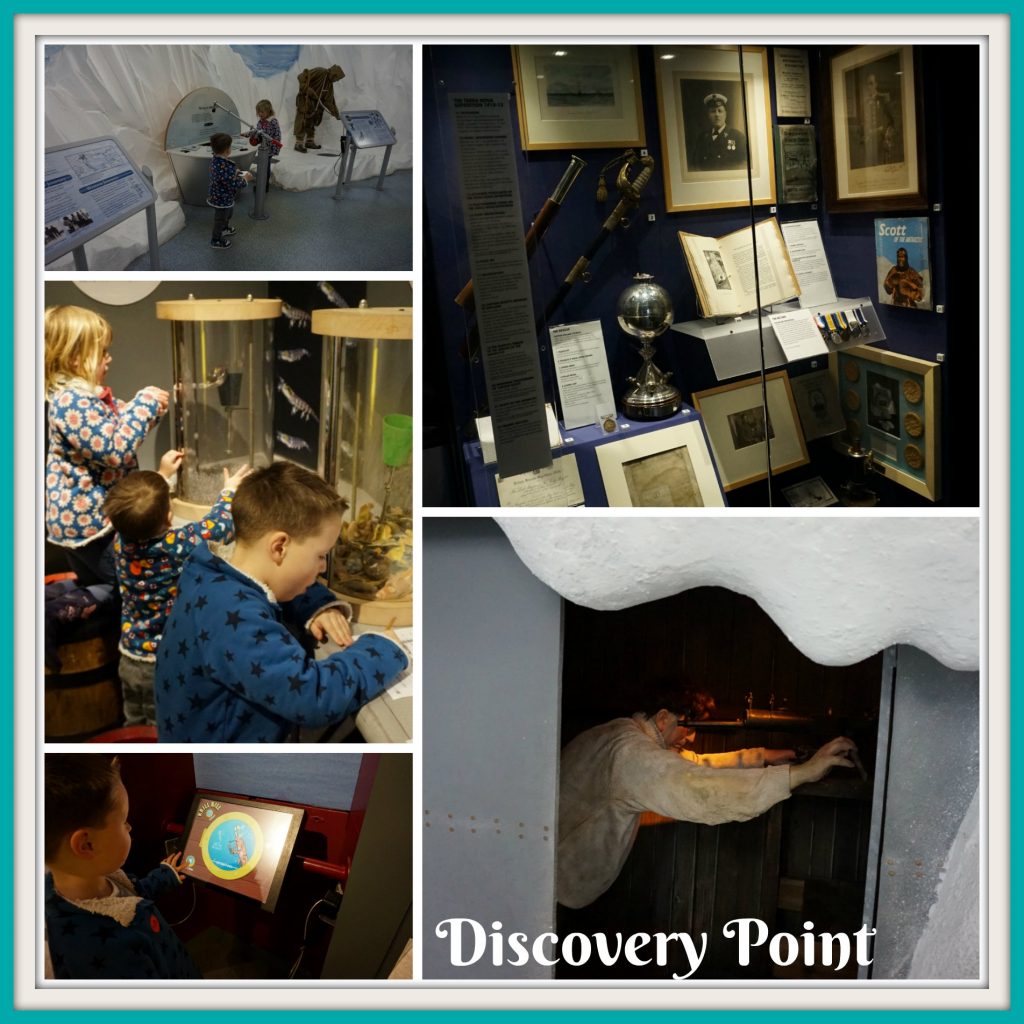 The most exciting part of the museum was the chance to explore the RRS Discovery, the actual ship Scott sailed in. We pretended to sail the ship at the giant wheel, saw the wardroom where he planned his epic Antarctic journey, and got an idea of what life was like for the crew who survived two long winters locked in the ice.
Whilst RRS Discovery was not a large as some of the ships we have seen at Portsmouth Historic Dockyard, it was by no means less impressive. Just seeing how many layers of different types of wood it had to withstand the pressure of the ice was fascinating and I still don't understand how they all stayed warm in temperatures as extreme as -70°C – I am cold even with the central heating on!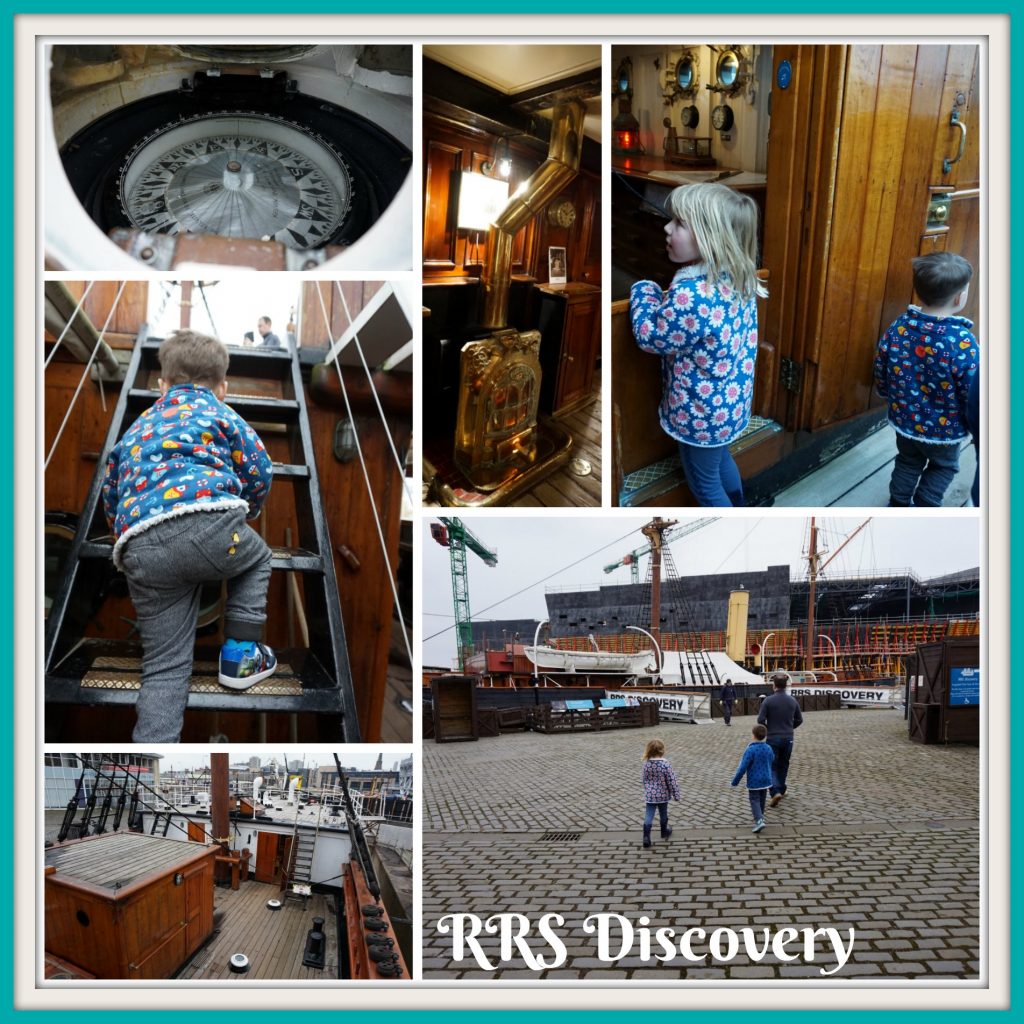 Not only did we see how Discovery was built, but we got to witness the launch and see her blasted free of crushing pack ice in a dramatic rescue. This is definitely a fascinating day out for all ages as they have enough to keep the kids interested whilst the adults get to look into the facts more deeply.
Tickets for Discovery Dundee cost £9.25 per Adult, Concessions £7.25,  Child £5.50 or a
Family ticket (2 adults and 2 children) is £27.00. Joint tickets with Verdant Works are also available.