Sebastian is animal mad and our favourite travel game at the moment from last week's long journey to Scotland and back is the animal game.
"When I go to the zoo, I want to see…………."
The game provided hours of entertainment and although we started off with traditional animals you would find in the zoo, we soon ended up with a few made up ones too.
We have a drawer full of Schleich farm animals and dinosaurs but I have been keen to get some more wild animals for Sebby to extend his play-based learning.
We were sent the Wildlife Starter Set to review which includes a zebra, elephant, monkey and lion

What I like about Schleich is that are beautifully made, lovingly hand-painted with detailed modelling and are nice and chunky – perfect for toddler play and beyond.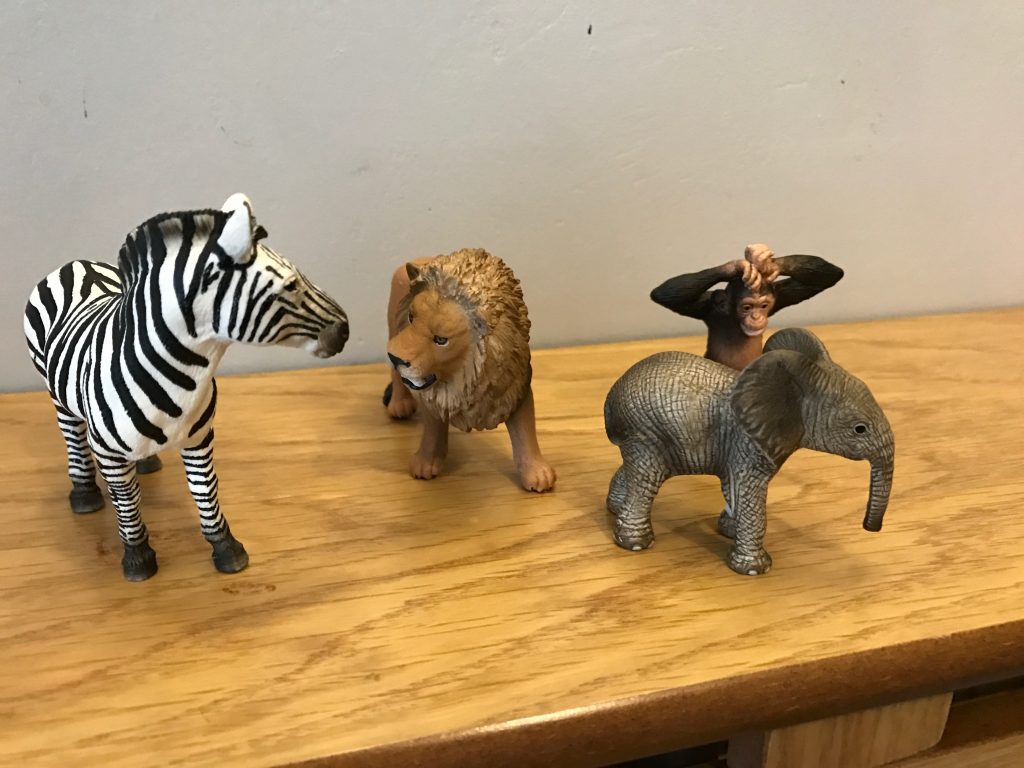 Now we can set up a whole world of fun with dinosaurs, farm animals and now wild animals too.
To see the full collection of figures, why not head over to the Schleich website.