When it comes to lunch I am stuck in a bit of a rut.
My go to choice of food is normally a good old sandwich or scrambled egg on toast if Sebby requests it, but since January I have been trying to limit my bread intake.
This month McCain got in contact with a challenge to create a quick and delicious McCain Ready Baked Jacket Potato topping recipe.
McCain Ready Baked Jacket Potatoes cook in just 5 minutes in the microwave but still keep that oven-baked taste and are great for cooking for lunch as you don't have to plan your meal far in advance and toppings can even be made using those leftovers from the fridge.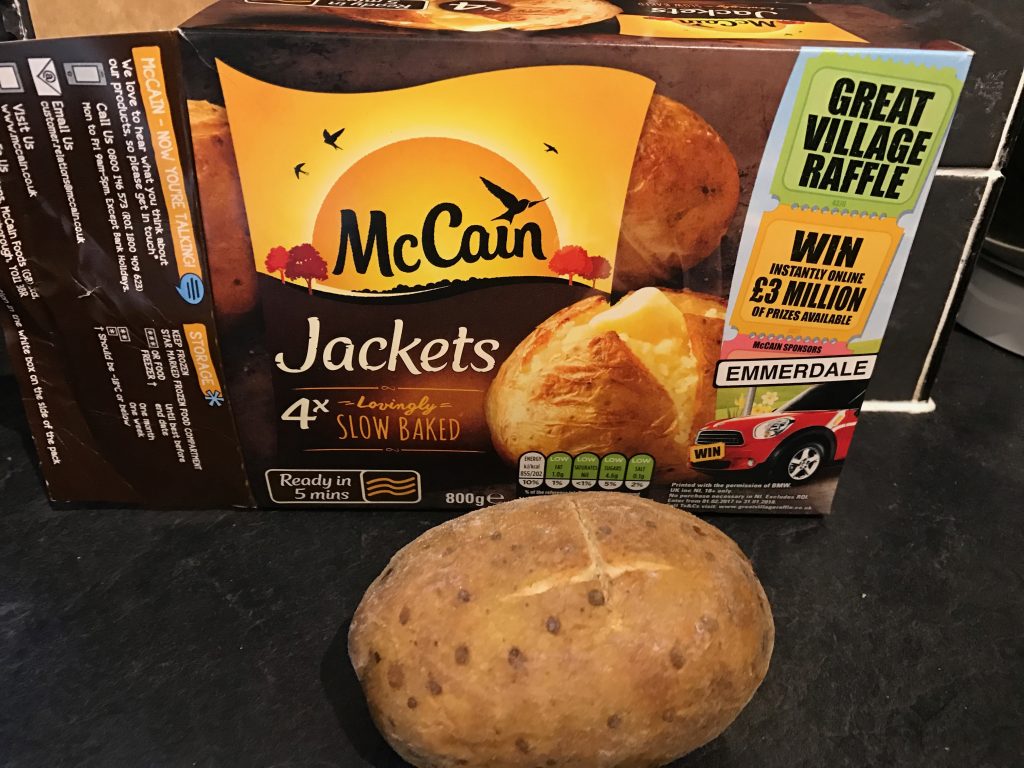 Now, I have to admit that I am not that adventurous with my jacket potato toppings and tend to just add cheese, sometimes with a dollop of coleslaw, or beans so this was a challenge for me.
I took inspiration from Hijacked by Twins prawn mayo salad, but being allergic to prawns I decided to use chicken instead. Ideally you could use left over roast chicken, however, we never have any leftovers in our house when we cook a roast, so I used a couple of strips of chicken that Isaac has for his wraps in his lunch box.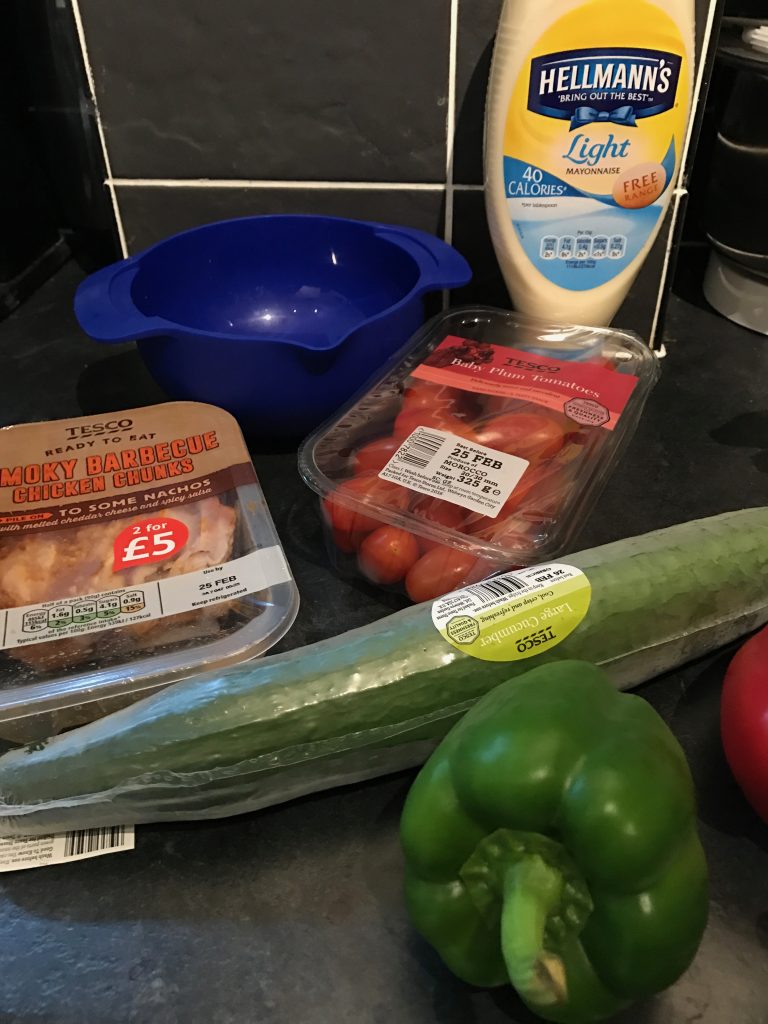 I sliced these up and added a chopped spring onion, 4 baby plum tomatoes, cucumber, sliced peppers and some celery mixed with a good dollop of mayonnaise.
The recipe took less than five minutes to put together, less than the time it took my jacket potato to cook in the microwave. It not only tasted delicious, but was made with ingredients I already had in my fridge too.
I may try and build on this recipe now and try adding some sweetcorn and maybe a splash of chilli sauce for some added punch next time.
What toppings do you have with your jacket potatoes?