Sebastian has been Disney Pixar Cars mad for a while now, although Mater is his favourite (don't tell Lightening McQueen).
I think it is because he loves Mater's Tall Tales and when he was potty training I had to find as many different Mater's as I could, which was not an easy task.
He's super excited about Cars 3, which comes on 14th July which is full of old favourites and some new cars to fall in love with.
We were sent the Disney Pixar Cars Transforming Mack Playset to review and after a quick set up, Sebastian couldn't wait to get to grips with.
You get two ways to play with Mack; as a push around hauler or as a stunt training set.
You can store your favourite Disney Pixar Cars characters inside Mack and drive to your next location. Everything folds up and stores neatly inside Mack and then simply park up, assemble the track and practice your stunts with pop and drop action.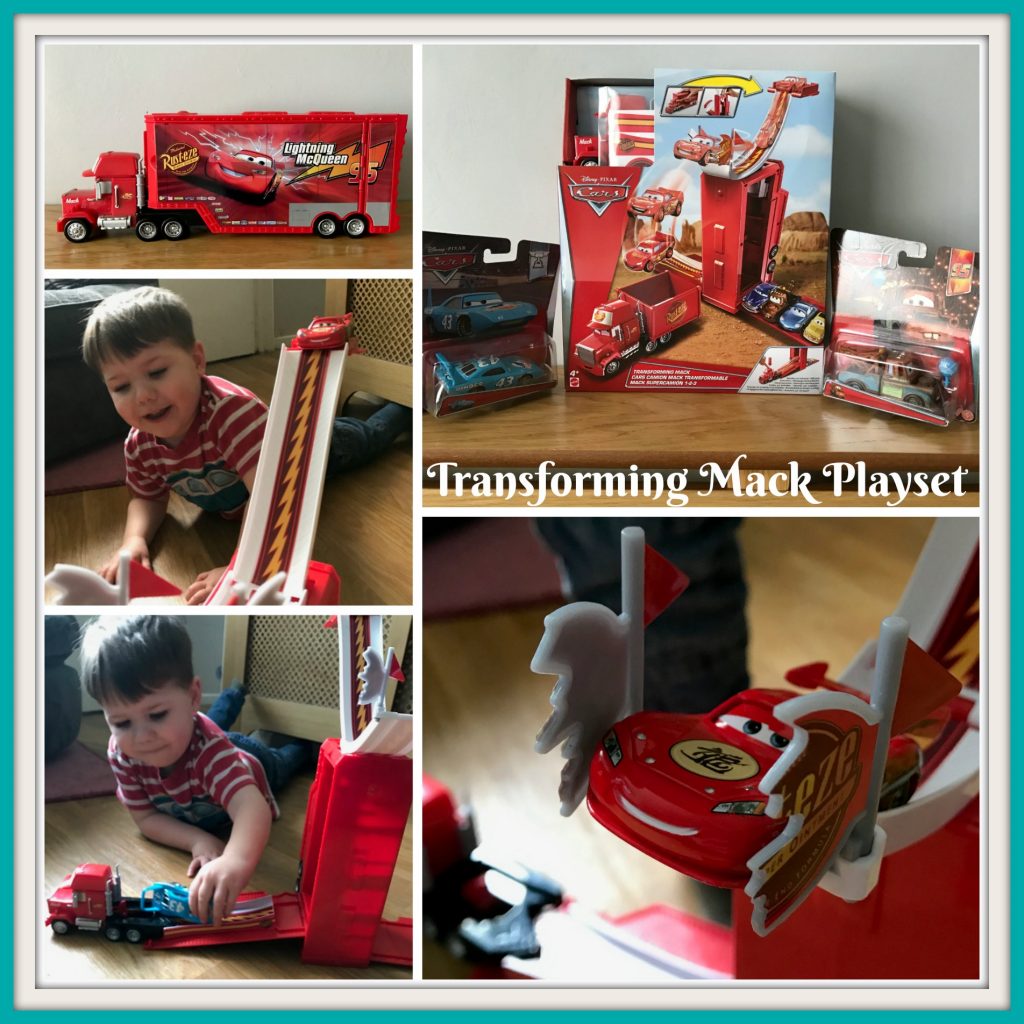 Press the cab to launch cars off the ramp on the cab and through Mack's trailer, or set up the track at the top and launch them into the air and try to catch them in box. I have found that it works better with lighter cars as heavier ones don't launch as well.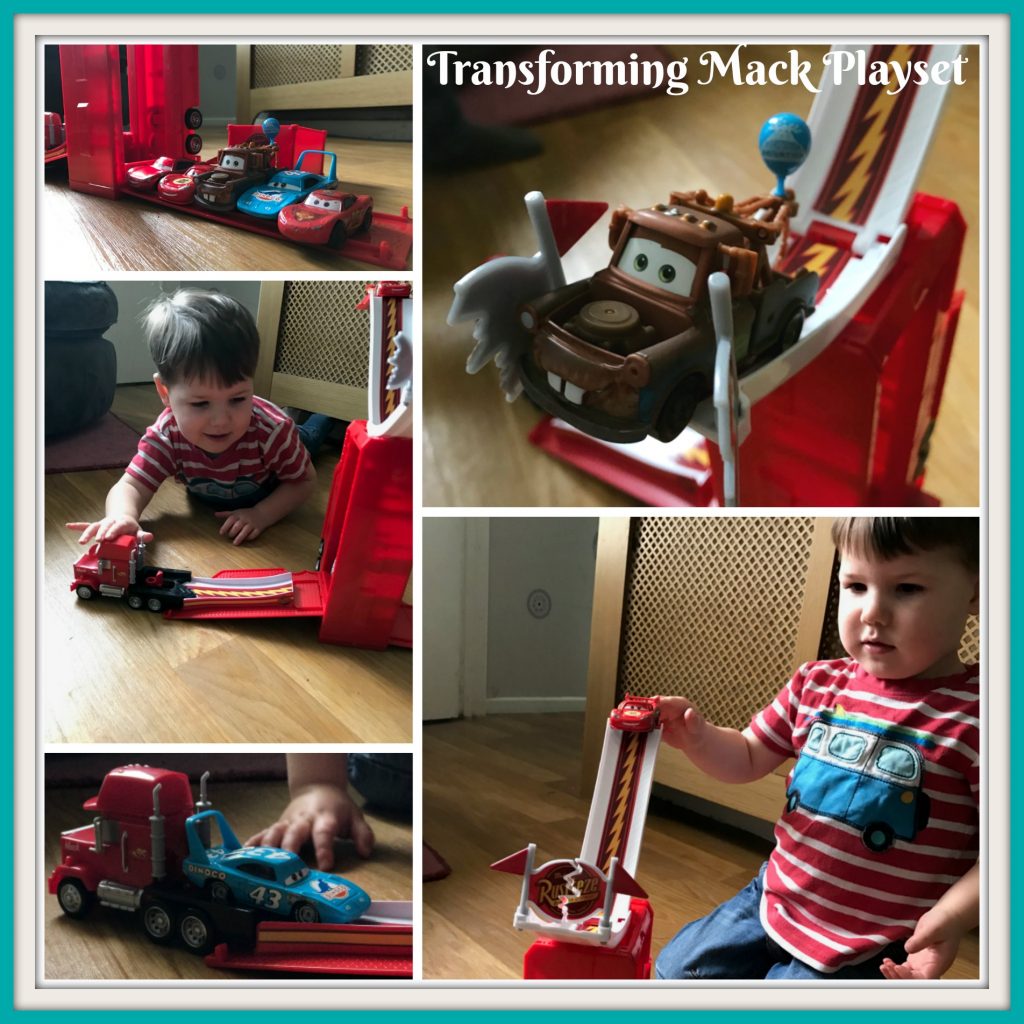 My only grumble is that the playset does not come with a car so you need to remember to buy one at the same time otherwise you won't be able to launch your cars from it, unless you have some already.
Mack also connects to other Story Sets to extend the movie-themed excitement. (Each sold separately).