Sometimes there comes a toy that the kids fall in love with straight away – almost love at first sight.
The Fufries Funny Friends Funny Monkeys is one of these toys and you cannot help but smile and giggle when it comes out to play.
The cuddly toy is a friendly and original plush monkey that breaks into fits of laughter when you press its hand and is perfect for diffusing a tantrum, bad mood or argument between siblings.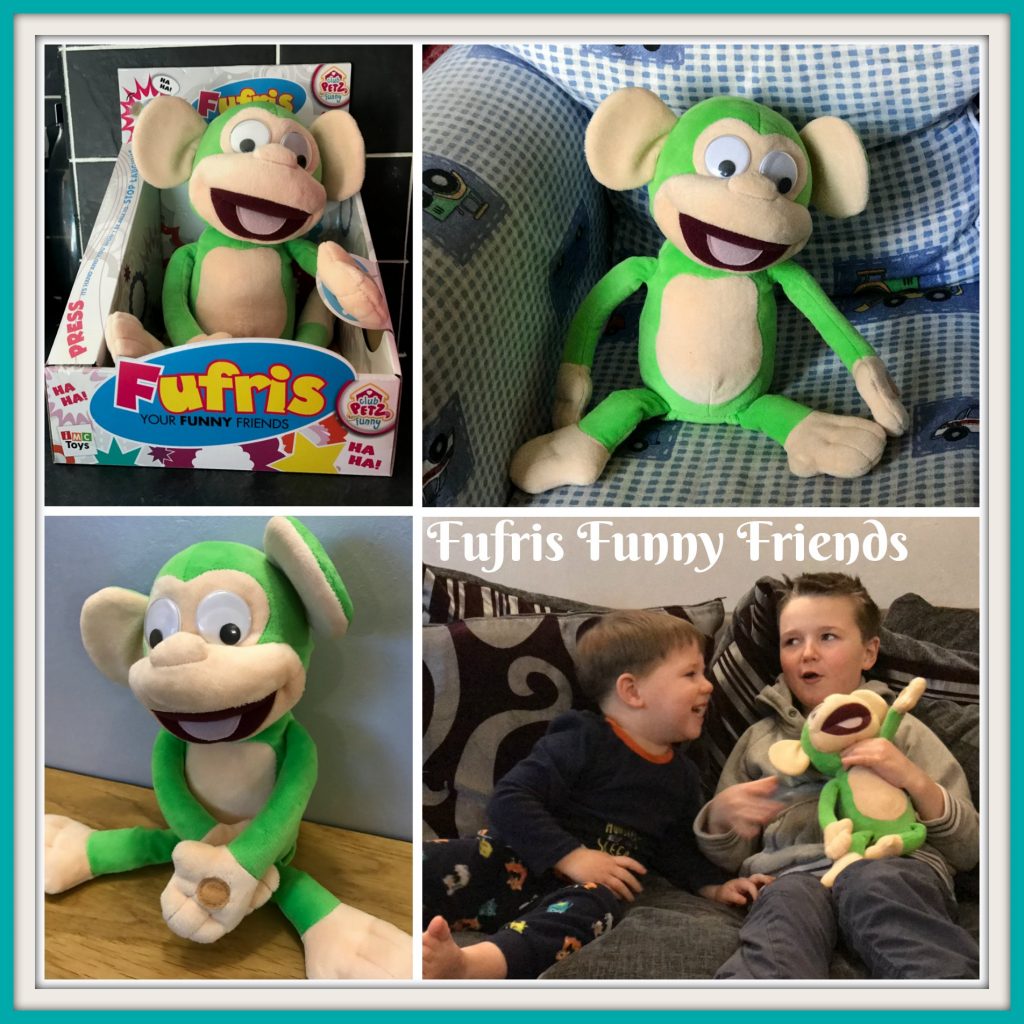 Just give his hand a squeeze and he'll go into a laughing fit, rolling around and even trumping!
Laugh along as this amusing Monkey shakes uncontrollably with laughter, and watch as his googly eyes wobble along!
There isn't much more I can say about this toy, apart from it requires 3 x AA batteries which are included, but I dare you to try and not to laugh along with it in my video – it's certainly a cure for a bad day, whether you are young or old!!