I was 17 when Planet Hollywood was first launched in New York and remember the fanfare about the restaurant in newspapers and magazines at the time as it was backed by superstars like Sylvester Stallone, Bruce Willis, Arnold Schwarzenegger and Demi Moore.
It wasn't until our first visit to Disneyland Paris in 2003 that we got to see what it was all about, visiting again in 2013. What I didn't realise is that there was one in London too and we took the kids for lunch there before our visit to Ripley's Believe It Or Not!
Based at Haymarket, just a short walk from Piccadilly Circus, Planet Hollywood is easy to find. We were greeted at the door by a host and then shown to our table. I would advise you book in advance of visiting to ensure they have a table available, although people were walking in too.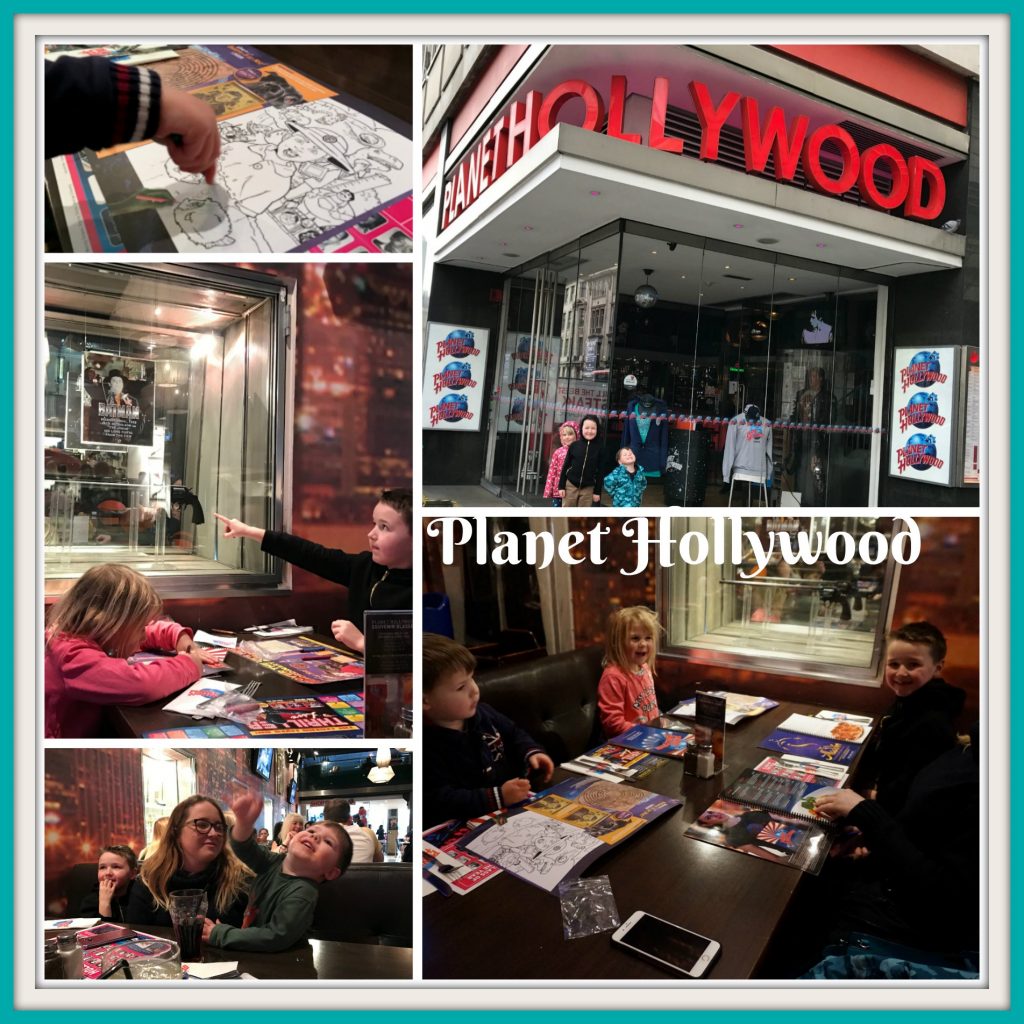 Inside there are themed areas such as the Bond room, the British room and the trendy Cabana room all with lots of pieces of movie memorabilia on display which Isaac especially loved looking at.
Planet Hollywood has been voted the Best Child Friendly Restaurant in London, by Bookatable for both 2015 and 2016 and I can see why. Our waiter introduced himself to the kids with high-fives, giving them his full attention and pointing out the fun stuff in the restaurant. They also got activity sheets and pens to help pass the time and he made sure our drinks came out quickly.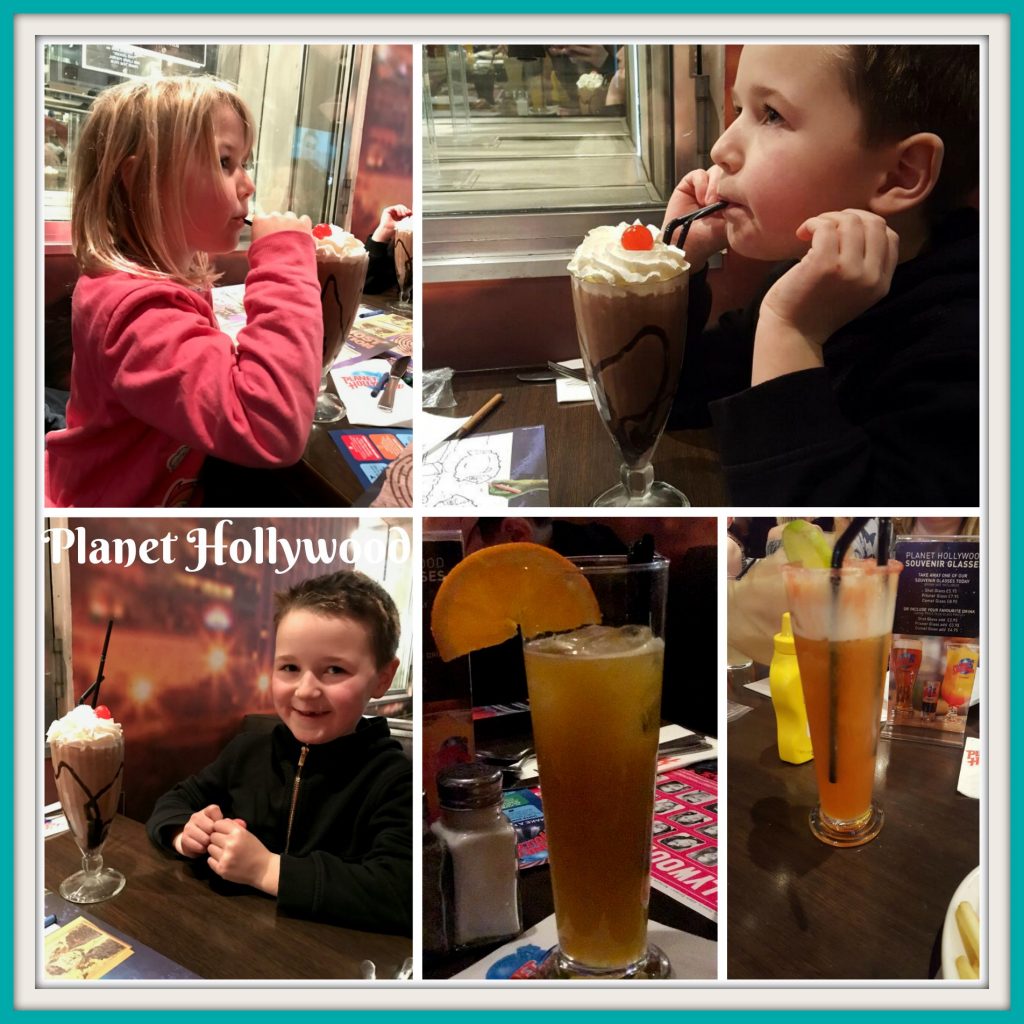 According to Isaac and Eliza, their milkshakes were the best they have ever tasted and Abbey took full advantage of the large cocktail bar, ordering a couple of cocktails – next time she is driving!!
We ordered our food, with me changing my mind after recommendations from the waiter and we were not disappointed. Our meals arrived quickly and were cooked to perfection.
Isaac decided upon Pizza but both Sebastian and Eliza chose the chicken crunch which has a really tasty coating on it. I had finally settled on the sizzling fajita's and Abbey went for steak.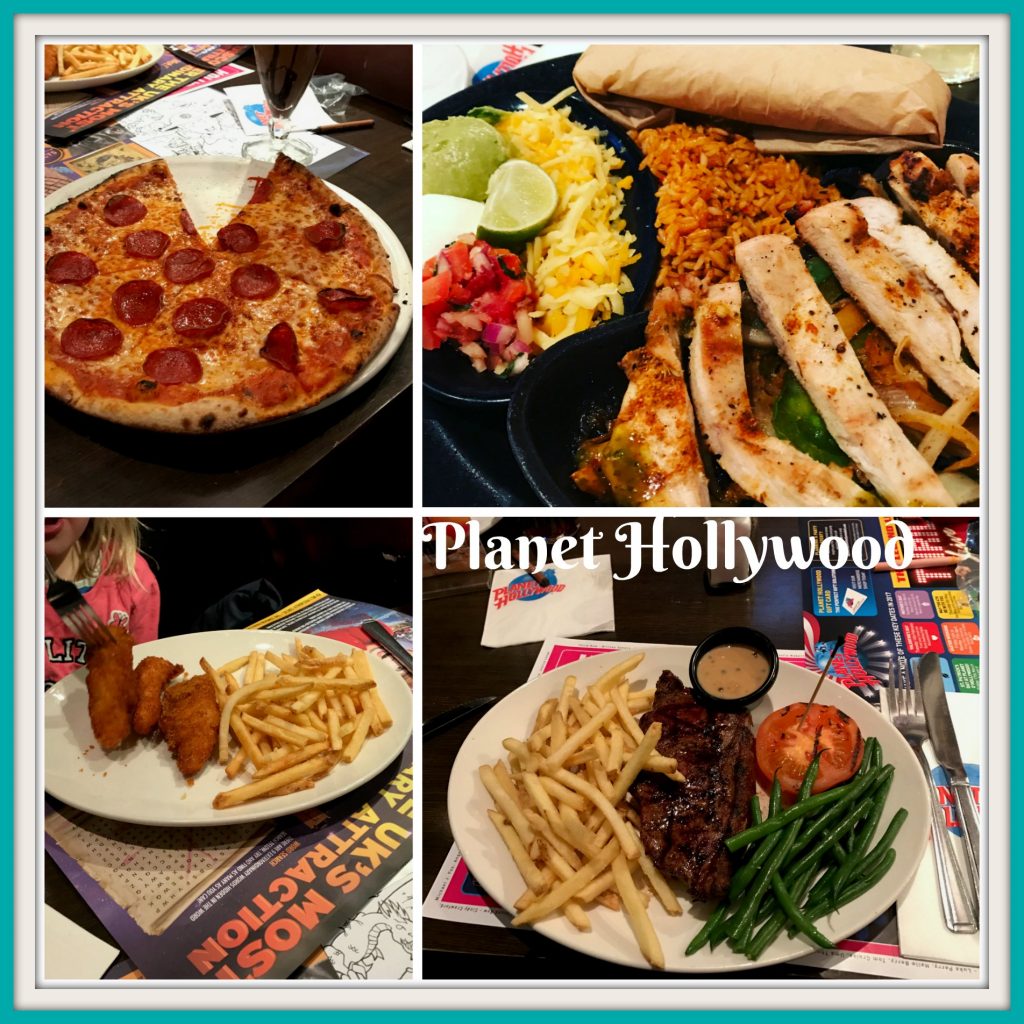 It is the ambience of the restaurant that makes it work so well. It is full of large screens that flip between cartoons, movies, music and messages to transmitting LIVE footage of diners. We saw lots of Happy Birthday's and celebrating exam results but we text a joke to display. There is also a secret roving camera that comes on every now and again with everyone getting into the spirit by whopping and waving when they realised it was them on camera.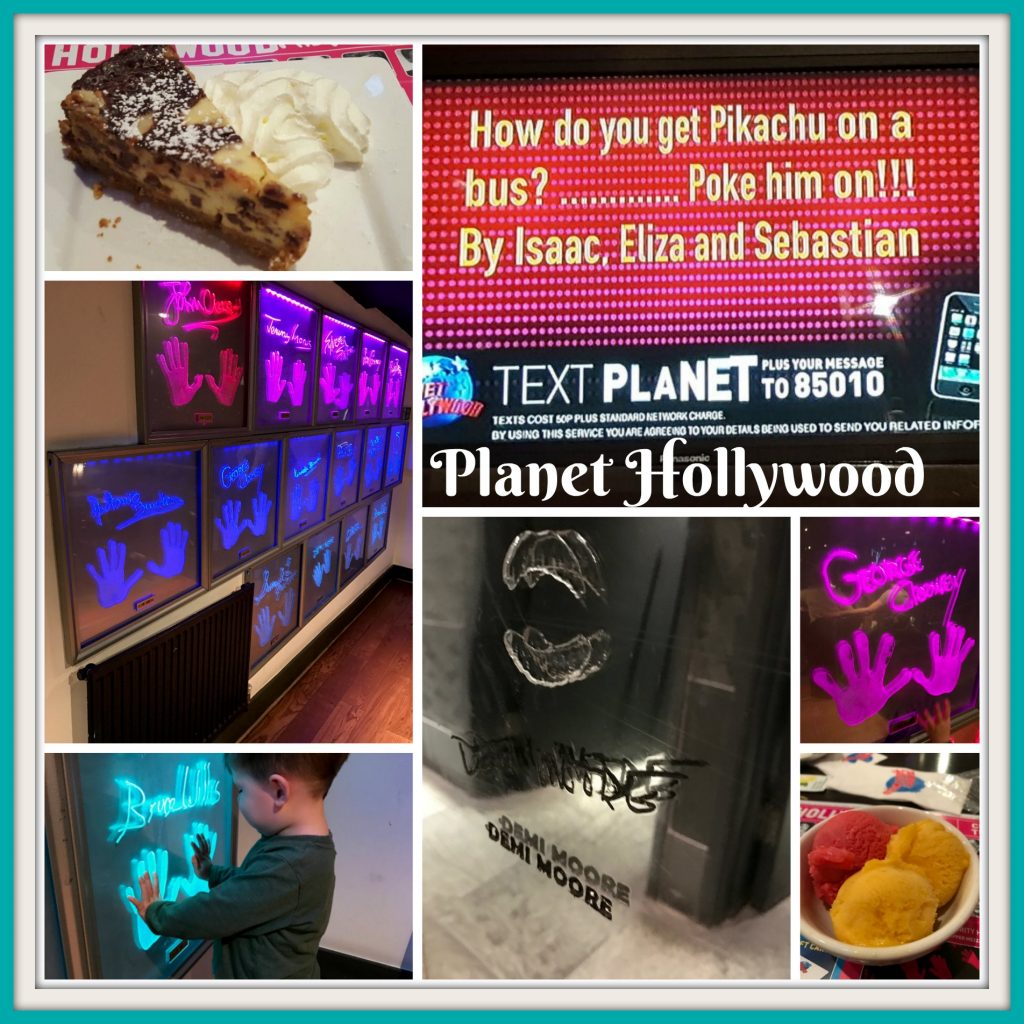 You are also positively encouraged to wander around and look at the memorabilia that is on display. The kids loved measuring their hands against those of celebrities and they are even kiss marks of the stars on the mirrors in the toilets. Sebby however was most impressed by the Red Ranger they had on display at the entrance.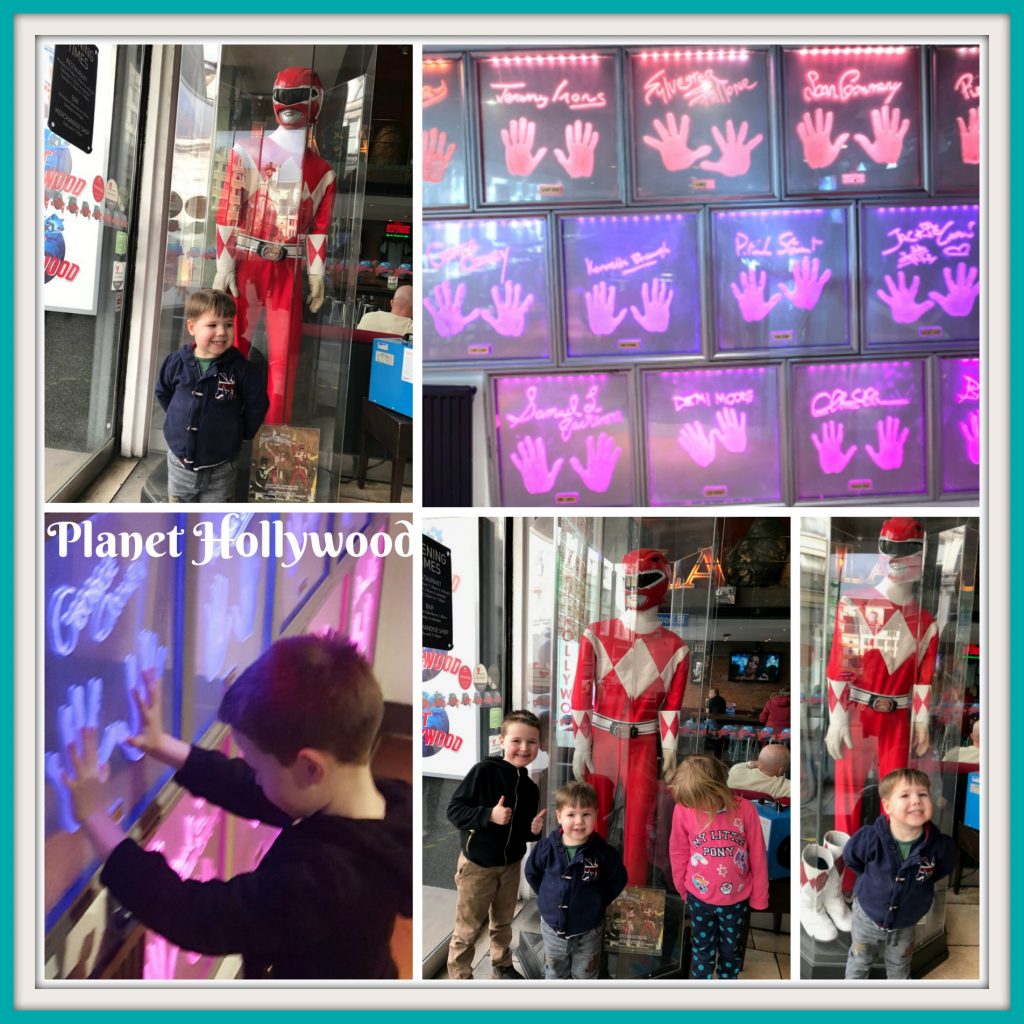 Planet Hollywood has an amazing offer with Ripley's Believe It Or Not! for a two course meal and entry tickets to Ripley's for just £36.99 for an adult and £31.99 for children and keep an eye on their website for more amazing offers.
Disclaimer: We were guests of Planet Hollywood for the purpose of a review, all opinions are our own.