Back in January I completed the Forever Living Clean 9 program and one of the challenges was to drink the recommended 2 litres of water a day.
I know I don't drink enough water and never have, so it was a real shock to me exactly how much water I had to consume.
I have always found that I tend to drink more water if it is in a bottle (I have no idea why), so when Joseph Joseph invited me to review their new DOT Hydration Tracking Water Bottle I couldn't say no.
The design features a clever lid that automatically counts every time you tighten it after refilling, showing you the number of bottles drunk with a simple column of dots. Each time you close the lid after filling, a new dot will appear in the display window, allowing you to track up to four bottles per day (2.4 L).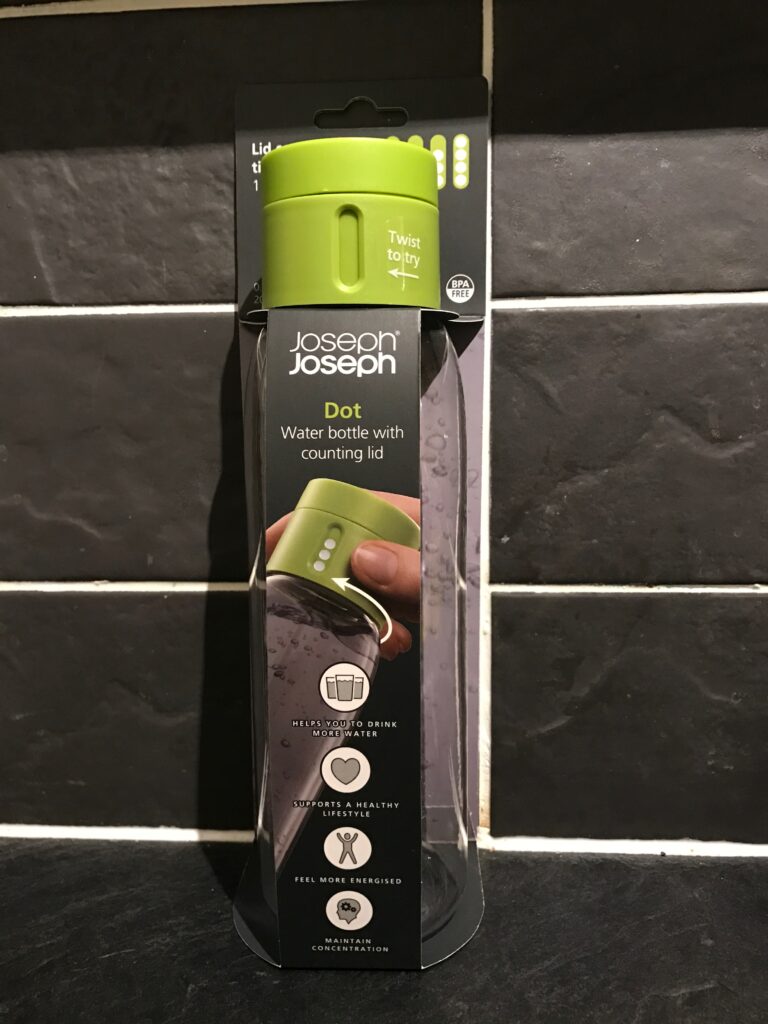 By setting yourself a goal to drink a certain number of bottles, DOT provides a simple reminder of what you have achieved and gentle encouragement to reach your goal. Dot is a smart but low-tech way of improving hydration which has certainly worked for me and my bottle goes everywhere with me now.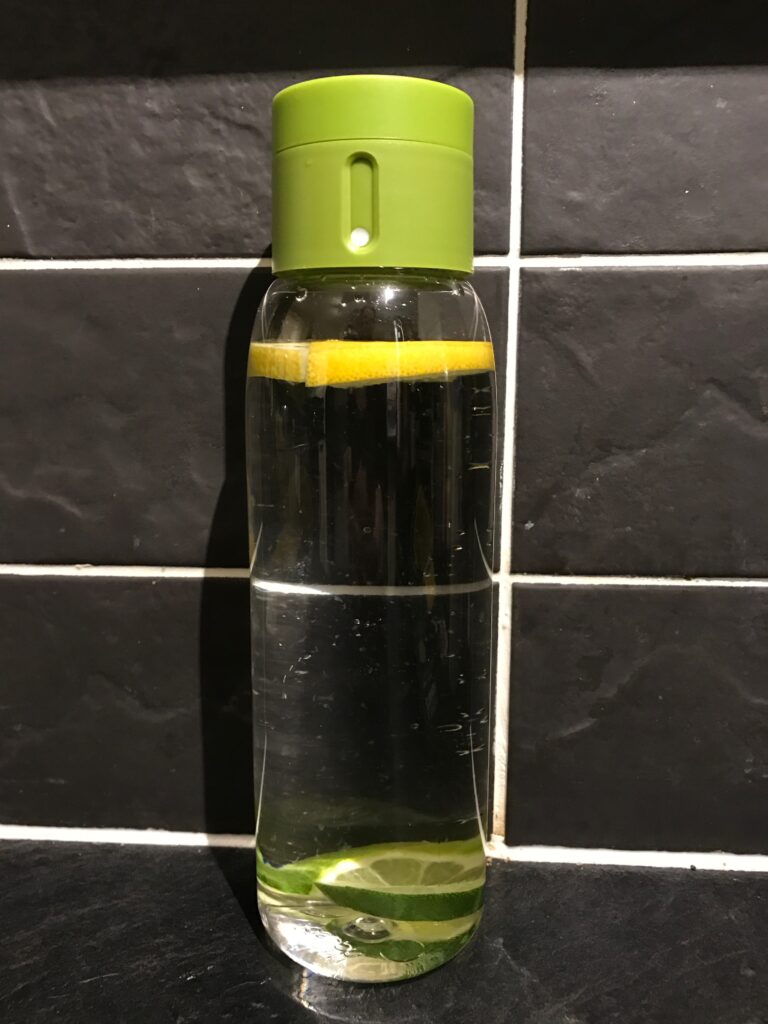 The neck is wide enough to add fruit for a bit of added flavour – I always add a slice of lemon and lime to make it a bit more interesting and simply twist off the top to take a sip of your drink.
I was also sent the Joseph Joseph Hand Held Spiralizer and the Nest Steam.
The Joseph Joseph Spiro is a 3-in-1 Hand-Held Spiralizer.
Many spiralizers can be fiddly to use and they often create piles of messy noodles. Spiro, however, makes spiralizing super neat and easy with its clever, compact design.
It comes with two styles of spiralizing blade – coarse and fine – for different noodle thicknesses, plus a handy grating blade for cheese and salads and unlike conventional spiralizers, Spiro is compact and easy to store with all three blades stacking neatly together along with the clear base.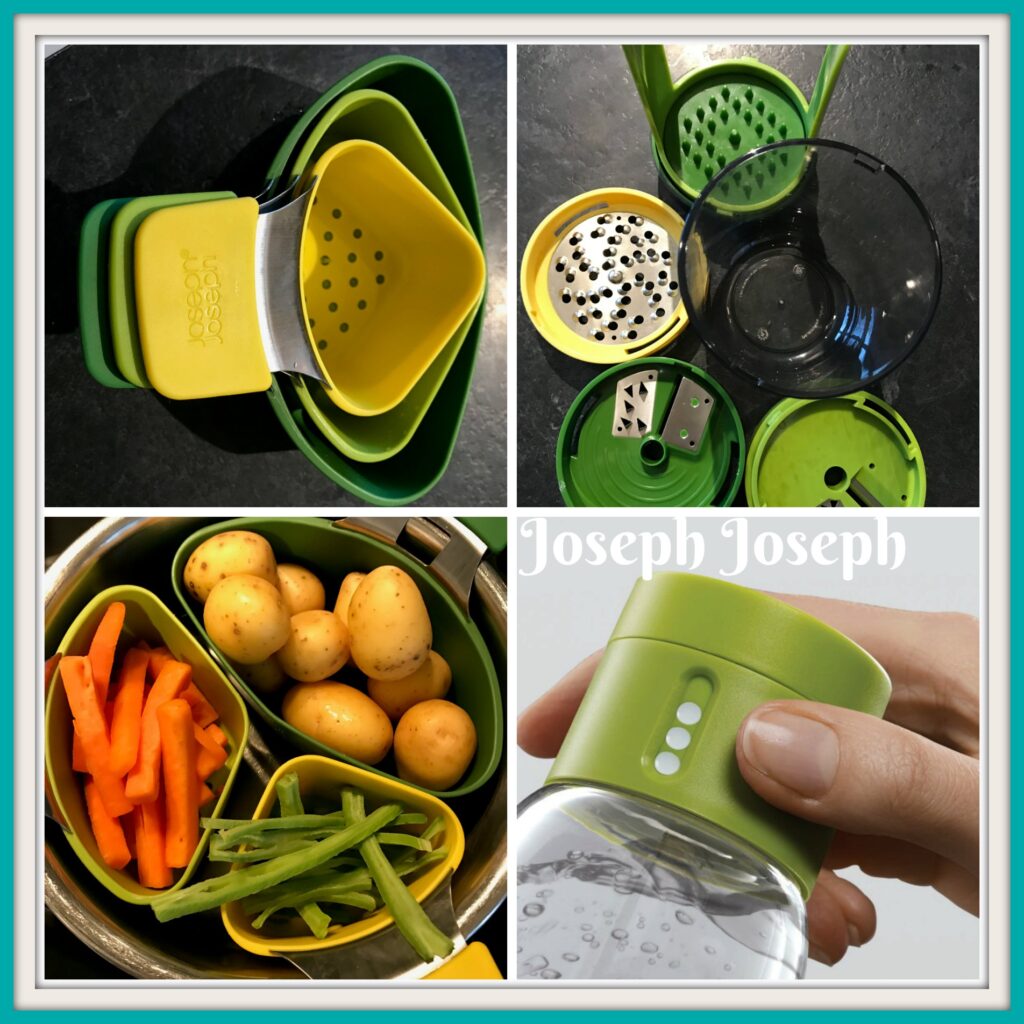 The Nest steam provides three individual pods that are ideal for small portions of vegetables and other foods. Each pod has a non-slip silicone handle and pan rests, and an integrated hook that suspends it safely from the edge of your pan. After use, the three pods stack neatly inside each other for compact storage.
Out of the three items it is the bottle that is used daily. The Nest steam is great for when I am just cooking for Hubby and I and not the whole family and the spiralizer has only been used once so far but with summer around the corner I can see me using it to do the salad.
Disclaimer: This post contains affiliate links