Living with allergies can be a miserable experience for not only the sufferer but for the families around them.
Sufferers symptoms include itchy, sore or watery eyes, sneezing, stuffy nose, coughing and wheezing and treatments include antihistamines, nasal corticosteroids and decongestants. We find that the allergies are worse at night and are often woken by coughing and sneezing and have to top up the medication that eases the symptoms.
Did you know that Dust mites are the most common trigger of year-round allergies and asthma and it is impossible to rid your home entirely of these creatures as they thrive in our nice warm houses, but there are things you can so that can help sufferers.
Get rid of bunk beds, especially if the sufferer sleeps on the bottom bunk
Vacuum the mattress every time you strip the bed
Cover your mattress and bedding in dust proof covers
Wash bedding on a minimum of a 60° wash to kill the dust mites
Choose blinds to cover windows rather than curtains
Clean the house when the suffer is out of the house as dusting and vacuuming can stir up the dust
Whilst these things have all helped we are still very reliant on medication to get throw the day which isn't ideal as that, and a disturbed sleep, makes him feel groggy and lethargic.
We were sent the Vax Pure Air 300 Air Purifier, which is the UK's most effective way to clean the air in your home.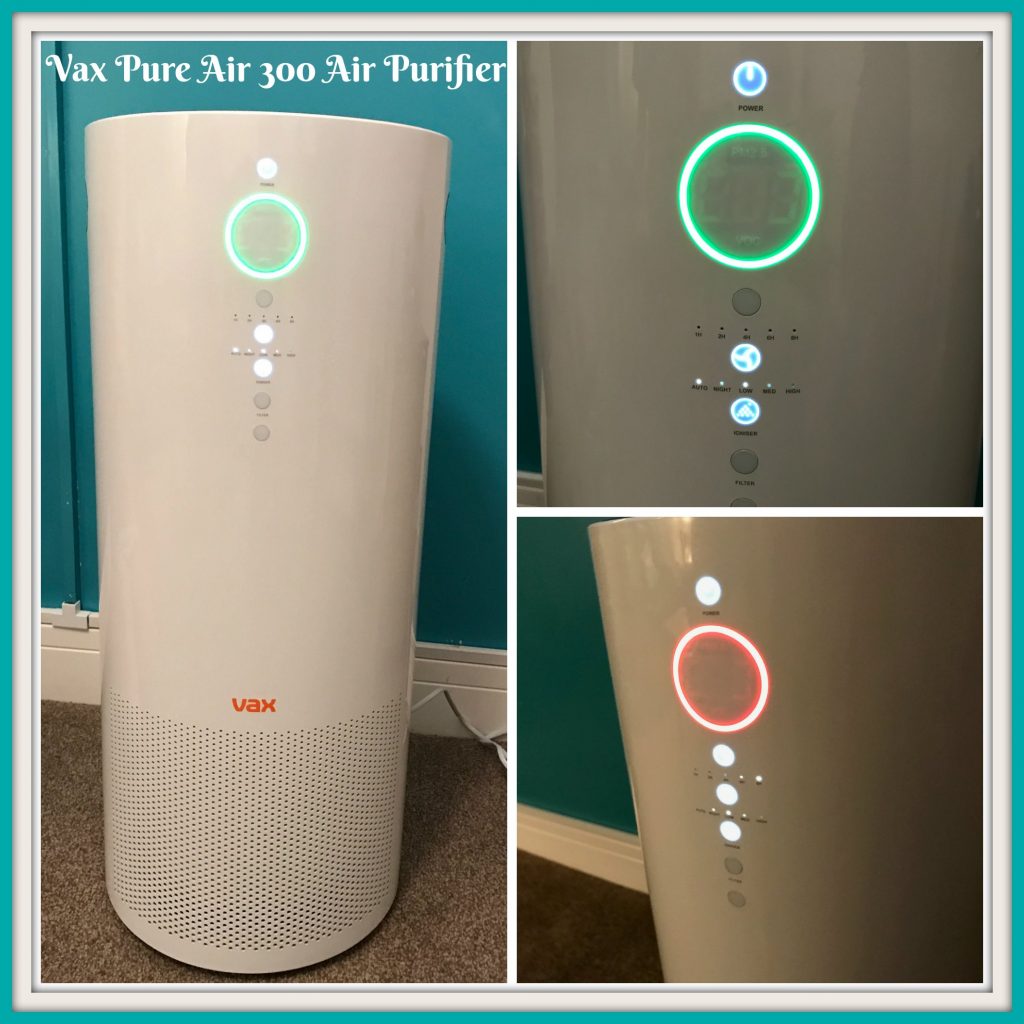 It does this by trapping dust and pollen particles in the air which reduces the effect of allergies, asthma and hay fever and is suitable for rooms up to 120m2. It is not small, standing at 76cm and 32cm wide but it is easy to operate and looks sleek and modern.
It has 5 speed settings, a timer for 1,2,4,6 and 8 hours, sleep mode and a filter change indicator. I had been worried about it being noisy overnight, but the sleep mode dims the display lights and is very quiet. Watching the Dust sensor indication light is an eye-opening experience. If it shines green the air quality is good, if yellow – it is moderate and red is poor. Even something as little as using deodorant in another room is enough to make the light turn red and you can hear the machine adjust the filtration speed to get back the optimum air quality.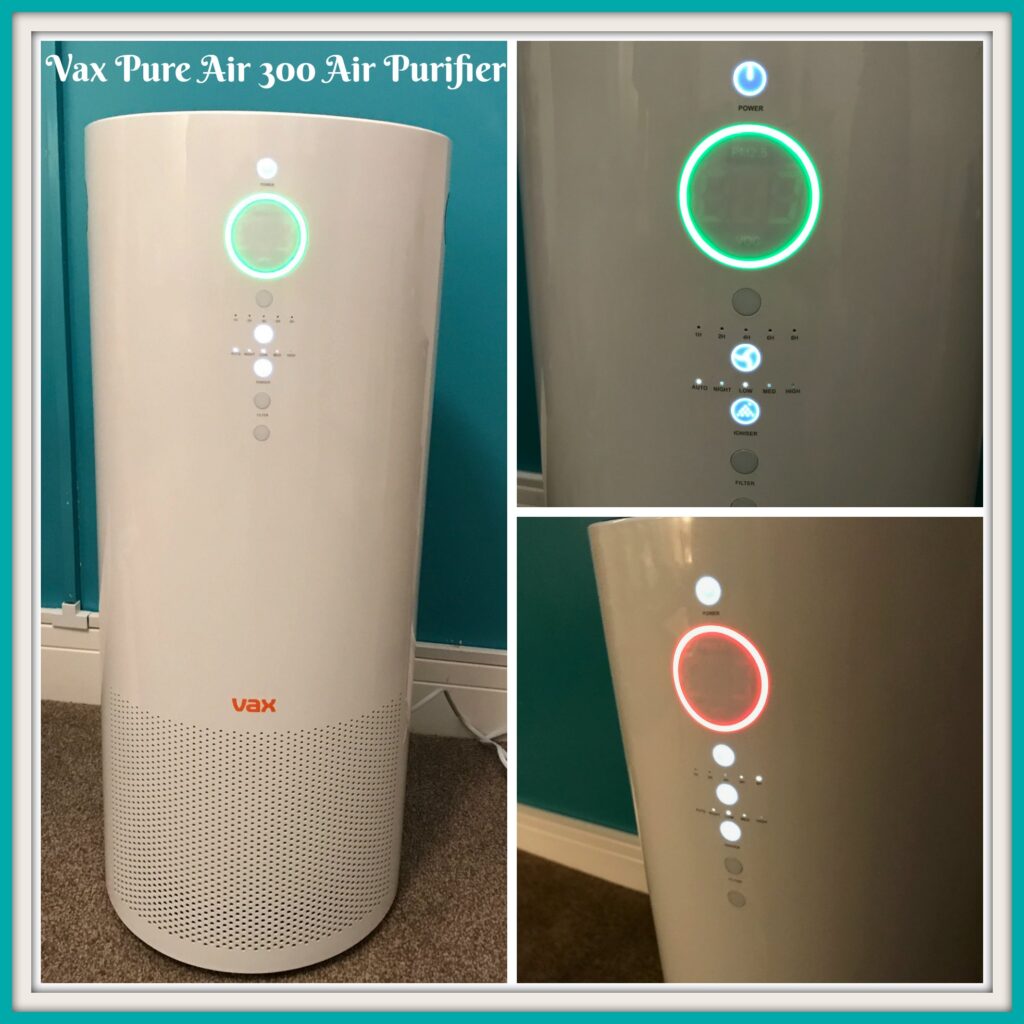 The burning question is – does it work?
YES, YES, YES!!!!!!!
I cannot recommend this machine highly enough. We have substantially reduced the amount of medication being used, the kids are getting an undisturbed nights sleep for the first time in months and as a result are brighter and chirpier.
I will admit it is not cheap at £259.99, plus will need a filter change roughly every 6 months at a cost of £49.99 (which works out at just under £2 per week), but it is well worth it for an improved quality of life.
I have already recommended it to friends who have invested in the Air Purifier and they have seen a dramatic improvement in their daughter's asthma and their son's allergies. He suffers very badly with allergies to many things including pollen and dust mites and it has made a dramatic difference to him, so much so that even his eczema has significantly calmed down since using it.
Disclaimer: I was sent the Vax Air Purifier for the purpose of a review. All thoughts and opinions are my own.