Now the kids are getting older there toys are mostly getting smaller and I am keen to move on from plastic toy buckets to something slightly more stylish.
We changed our dining room into a playroom when I became a childminder and it has now morphed into the Xbox / Wii U room as well as containing toys.
Our old pine unit couldn't cope with the amount of figures that Isaac has collected for his Skylanders, Disney Infinity and Lego Dimensions, so we also needed something that we could store them in too.
I was offered a sturdy Mahogany storage rack with spacious pull-out baskets, hand-woven in Abaca from Rattan Direct to review.
I had not heard of Abaca before but upon investigation it is a large herbaceous Asian plant of the banana family, yielding Manila hemp. This is then weaved into effective basket, perfect for storing everything from Isaac's computer game characters to Lego and craft materials.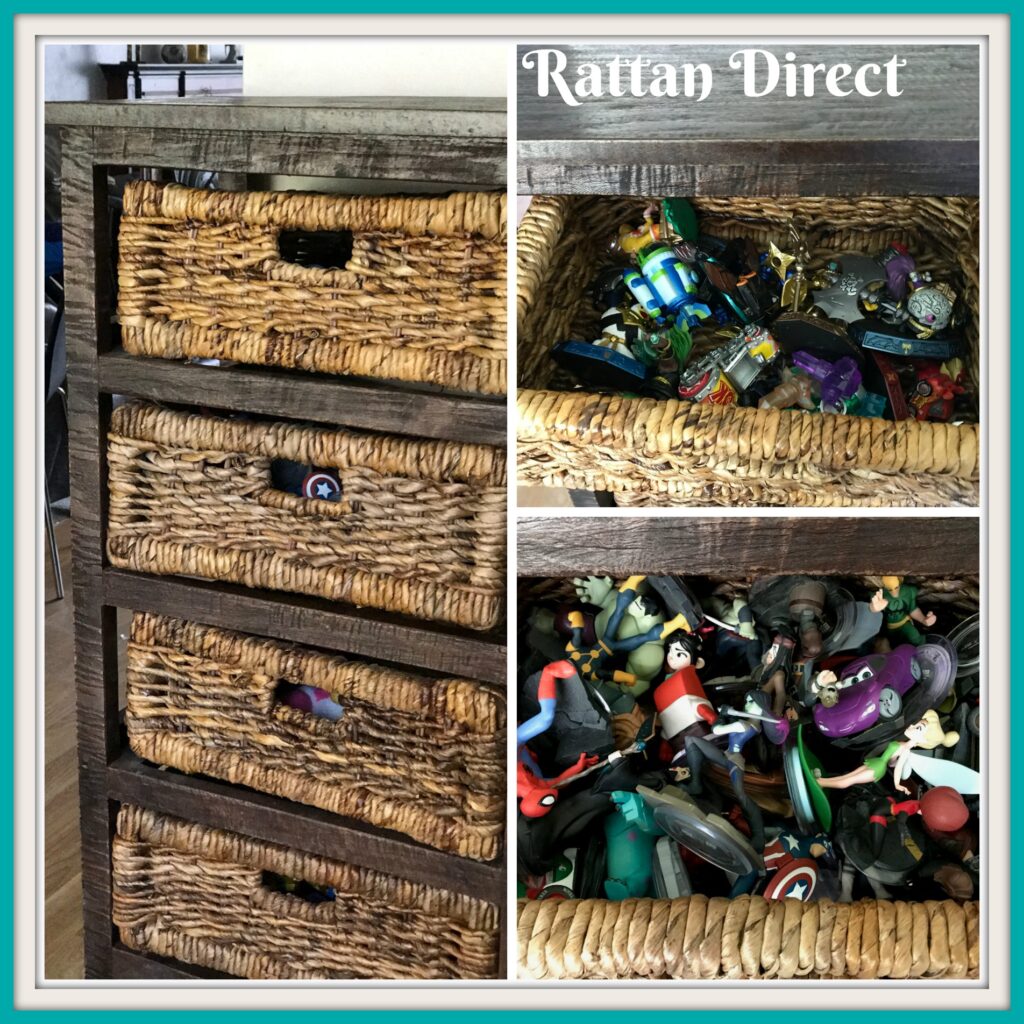 The storage rack has been hand-made by weaving natural rattan around the solid hardwood mahogany wooden frame with solid hardwood legs and exceeds the British Standards set for heavy domestic use, so perfect for the playroom.
I chose the 5 drawer version which measures 126cm high, 52cm wide and has a depth of 34cm, but it also comes in a smaller 3 drawer version and has a wicker basket option too, which all come with a 5 year guarantee.
I love my new storage rack and have managed to get rid of one plastic storage box so far…….just 3 more to go!