Isaac used to be a reluctant reader but over the past year he has found a real passion for books.
It started with Horrible Histories and then Roald Dahl when they studied his work at school towards the end of last year. At Christmas Isaac discovered David Walliams after reading Midnight Gang and we are fast collecting more of his titles for him to read.
I think it is important to spend time individually with the kids and last week Isaac and I headed to Lighthouse Poole to see Birmingham Stage Company's production of David Walliams' Gangsta Granny Live.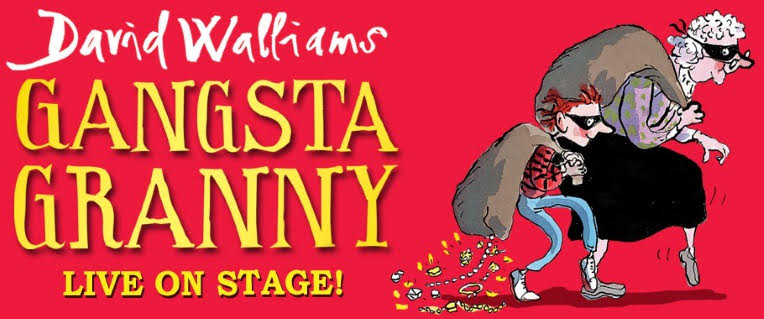 If you have not read the book, the story tells the tale of 11-year-old Ben and his cabbage-loving Granny, whom he has to visit under duress every Friday night while his parents indulge in their passion for ballroom dancing.
Like many 11 year olds, Ben, played brilliantly by Ashley Cousins, thought his flatulent cabbage eating Granny (Louise Bailey) was boring but upon discovering a tin of jewels he discovered there was more to Granny than meets the eye and they embark on an adventure to steal the crown jewels.
The set was small but effective with cast members opening and closing rooms as they danced around. There were laughs a plenty, mainly at the expense of flatulent Granny (well what child does not like a bit of toilet humour) and we all chuckled as she zoomed around the stage on her mobility scooter.
The laughs didn't just come from Granny but also from Mum, Dad, the hilarious Flavio Flavioli and of course the fabulously nosy Mr Parker.
Both Isaac and I thoroughly enjoyed the performance which kept the kids involved throughout with some audience participation and it was fun seeing the whole auditorium getting up at the end to dance with the Queen.
Gangsta Granny Live is on tour all over the UK, for more details and tour dates head over to ATG Tickets.