Last weekend we were invited to a very exciting event – the launch of the new LEGO® NINJAGO™ World at LEGOLAND® Windsor.
We arrived bright and early amongst a smattering of celebs and excitedly headed down to the new NINJAGO™ World which is situated under Land of the Vikings, next to Pirate Cove.
We were greeted by some Ninja's who were showing off their moves before heading into the wonderful world of NINJAGO™ which takes guests through interactive NINJAGO™ character scenes to test balance, agility, speed and creativity with Zane's Temple Build, Kai's Spinners and Cole's Rock Climb. After tackling the activities and perfecting their Spinjitzu skills, the kids then got to try the new LEGO® NINJAGO™ The Ride.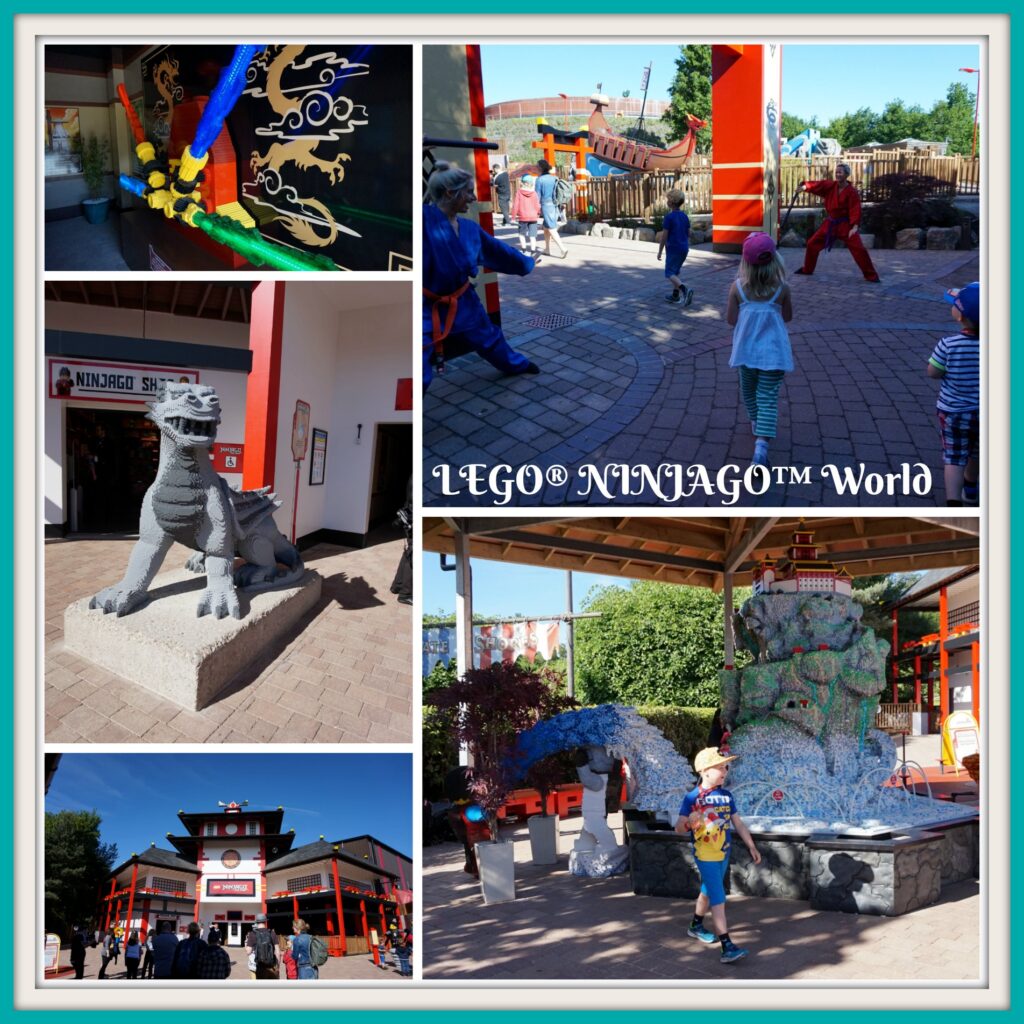 NINJAGO™ The Ride is the first attraction in the UK to use thrilling 4D effects of heat, smoke and wind, alongside state of the art Maestro hand gesture technology, enabling riders to virtually throw fire balls, shock waves, ice and lightning using nothing but their hands, as well as intuitively adapting to each individual's playing style. This, along with 3D image projection throughout the ride, makes the LEGO® NINJAGO™ World experience feel as real as possible for aspiring young ninjas.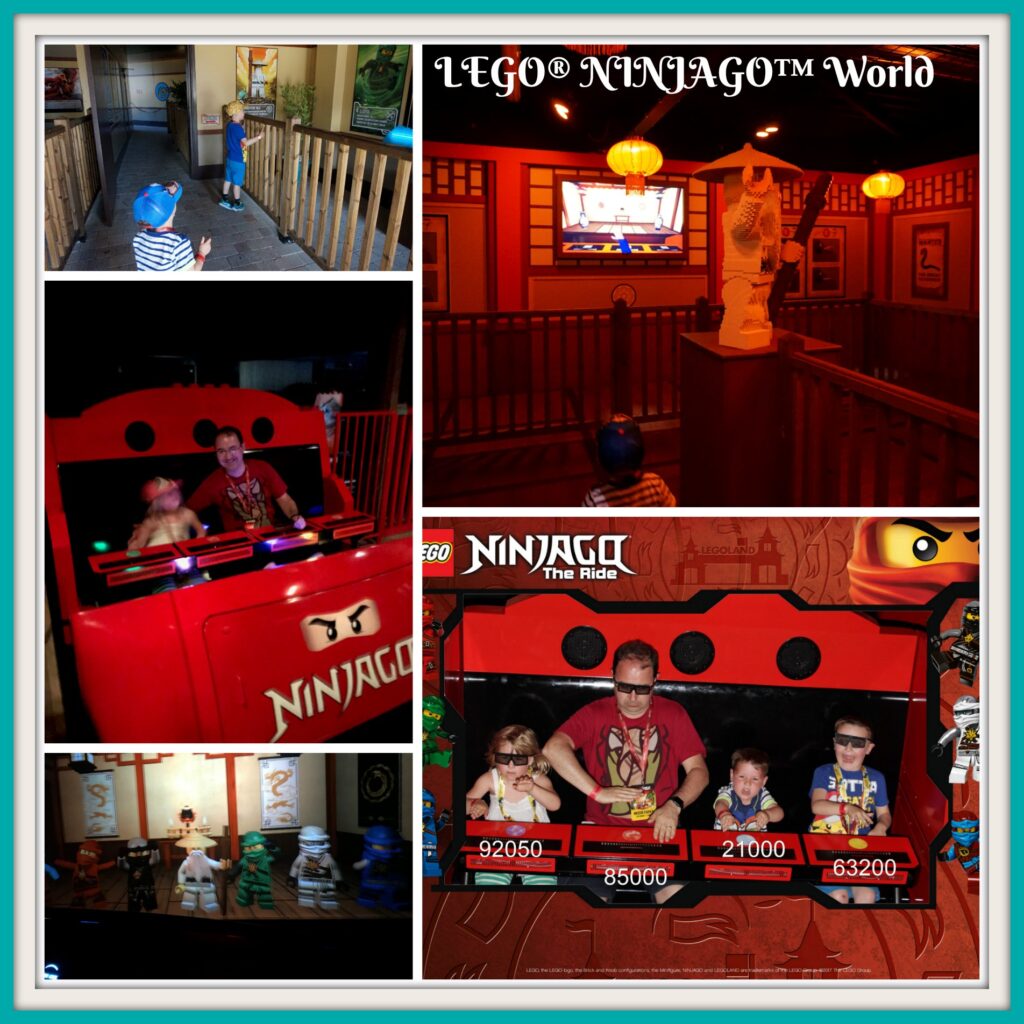 Up to four ninjas can sit in each ride vehicle where their ninja skills will be tested as they score points battling against snake tribes, skeleton ghosts and King of the Skulkuns, before ultimately facing The Great Devourer – a giant serpent who can only be defeated by working together and demonstrating the best Spinjitzu moves.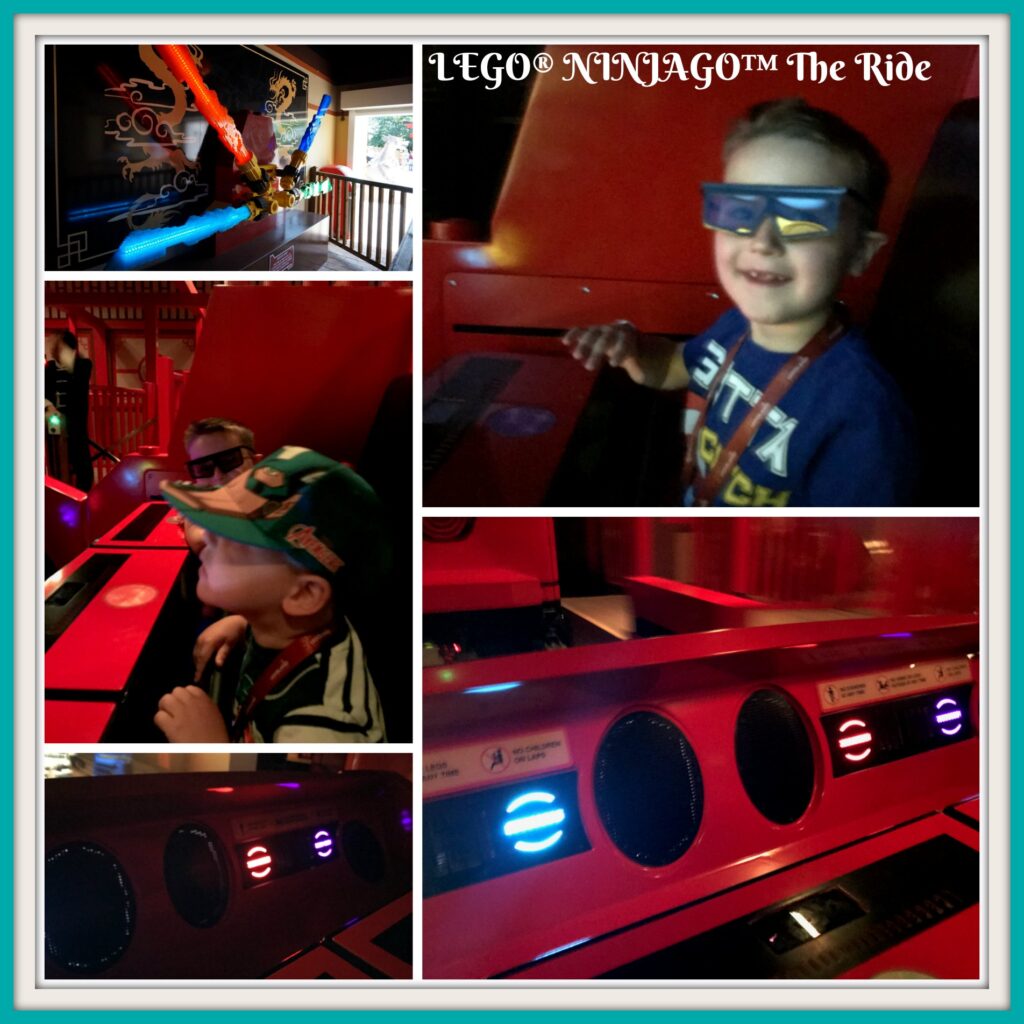 My kids are not huge fans of 4D films so were a little nervous of this ride at first, however, they loved it so much that we went on it five times throughout the day. I think they were not scared by it as they had something to do, rather than just watch.
Although you are seated throughout the ride it is not a restful one and I joked that it is great for getting rid of your bingo wings, as you are constantly moving your arms to throw fireballs etc at your enemy.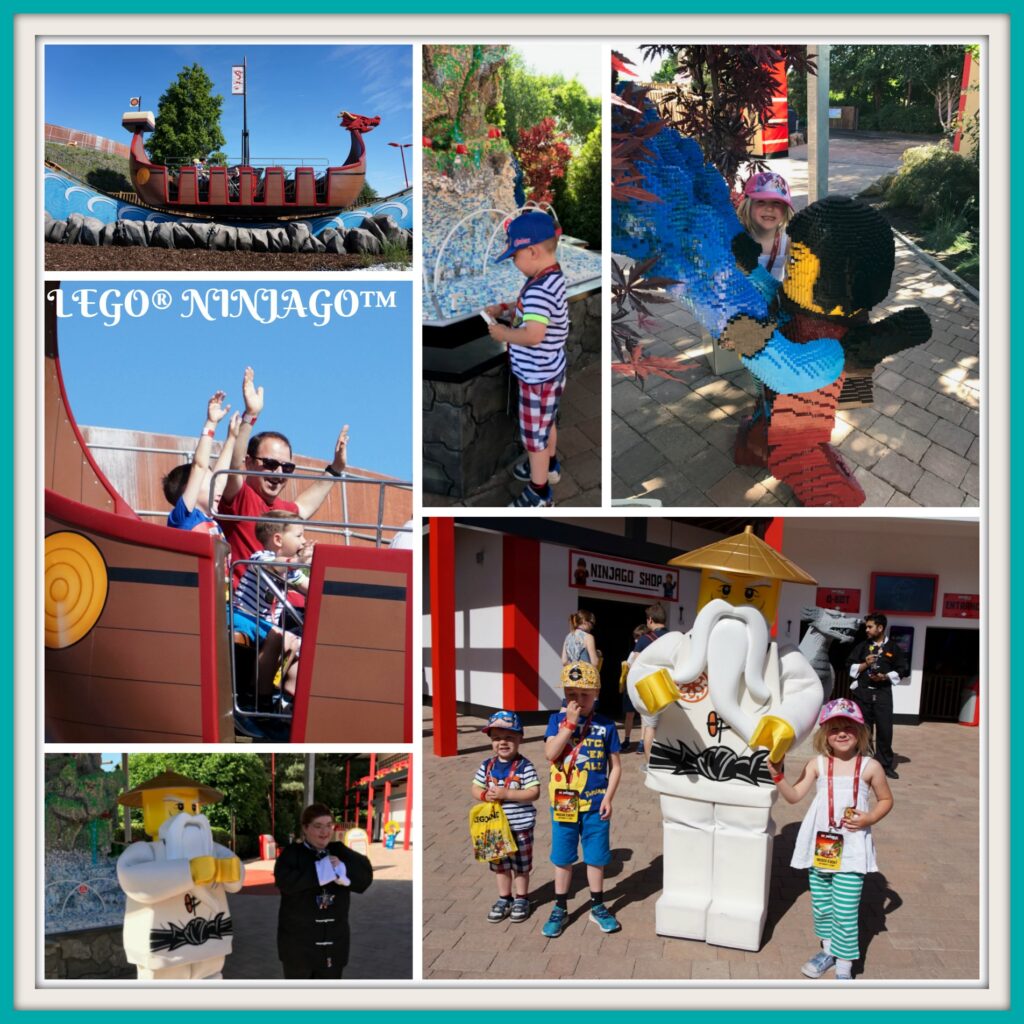 Of course, a new world means more LEGO models; over 20 new LEGO models can be found in NINJAGO™ World including two five-foot guardian dragons built from 77,280 LEGO bricks protecting the entrance, models of Master Wu and the LEGO NINJAGO™ heroes themselves and Destiny's Bounty spinning and rocking boat ride.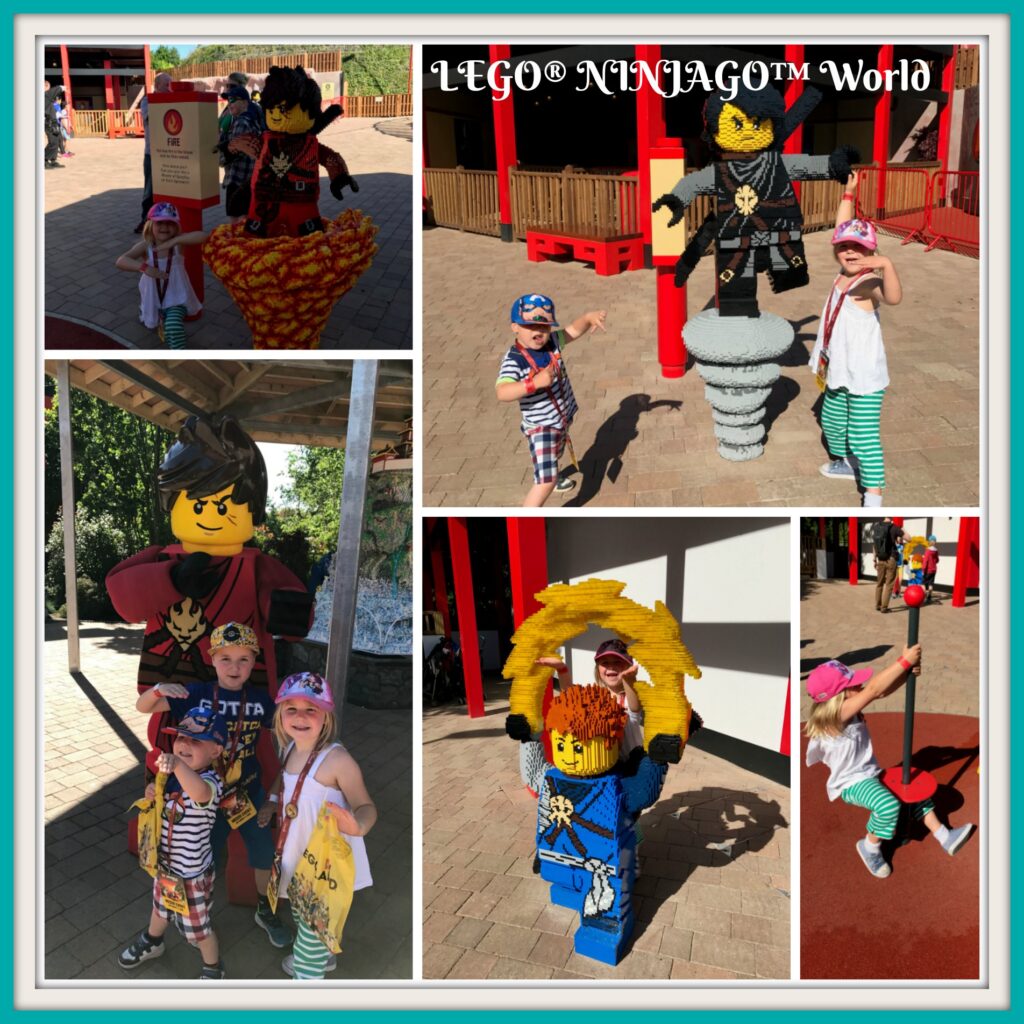 The NINJAGO™ fun doesn't stop there as they have a new show, NINJAGO™: Portal of Peril on the lawn area by Miniland which is a fun, interactive show where the kids must use their best Spinjitzu moves to help defeat a scary Serpentine with the help of some of their favourite characters.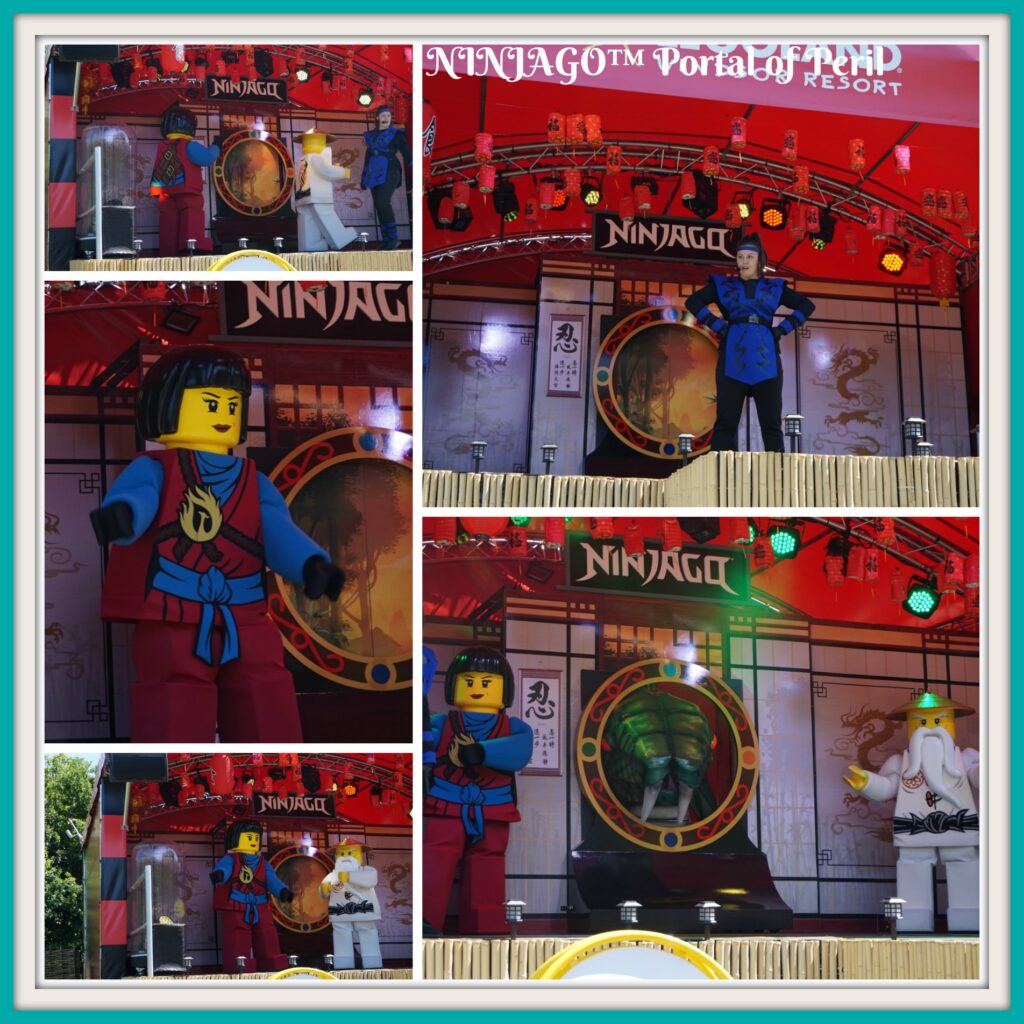 Although Eliza really enjoyed NINJAGO™ world she was desperate to see the Lego Friends show so Heartlake City was our next port of call as in the summer months they put on a show which alternates with the Pirates of Skeleton Bay. It certainly didn't disappoint and was filled with song and dance, bubbles and fountains much to the audiences delight.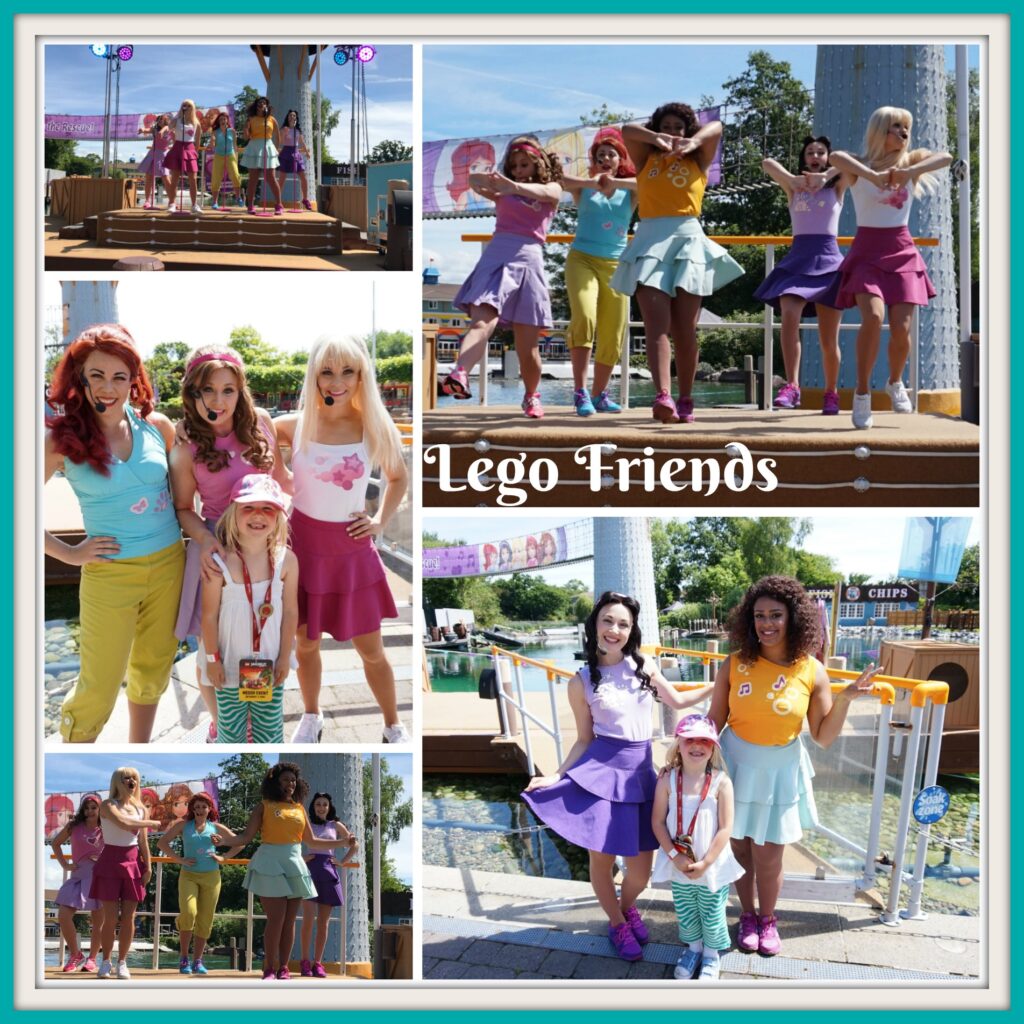 We visited Legoland back in April for Isaac's birthday, so on this visit we made sure we went on rides that we missed then. When Abbey, Callan and Kian were younger they adored the Fire Academy and Driving School but the younger ones haven't yet done either so we made sure we did both.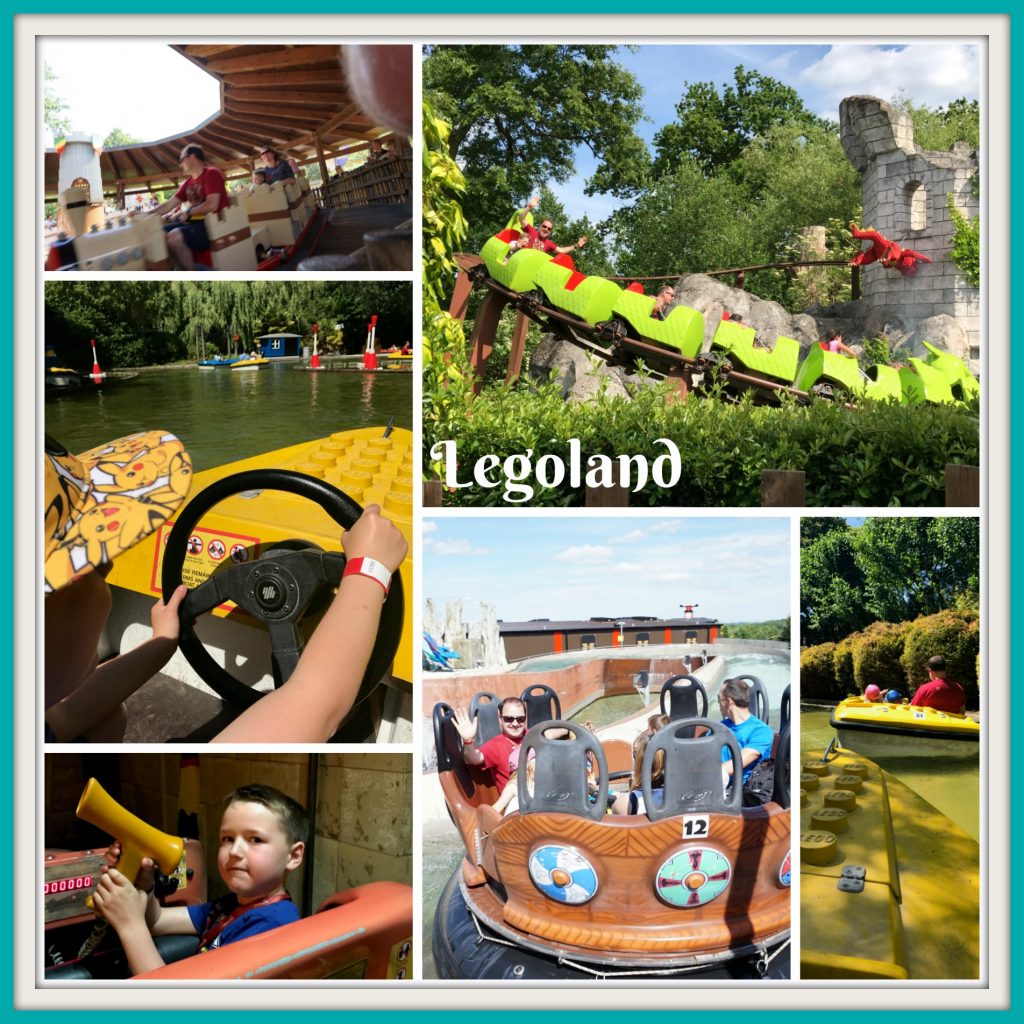 Another thing we had never done with the kids is played in the splash park at Duplo Valley and knowing the weather was going to be nice I had packed their swimwear. The toddler area is great with fountains to run through but I was blown away by the area for older kids as there were actual water slides for them to race down.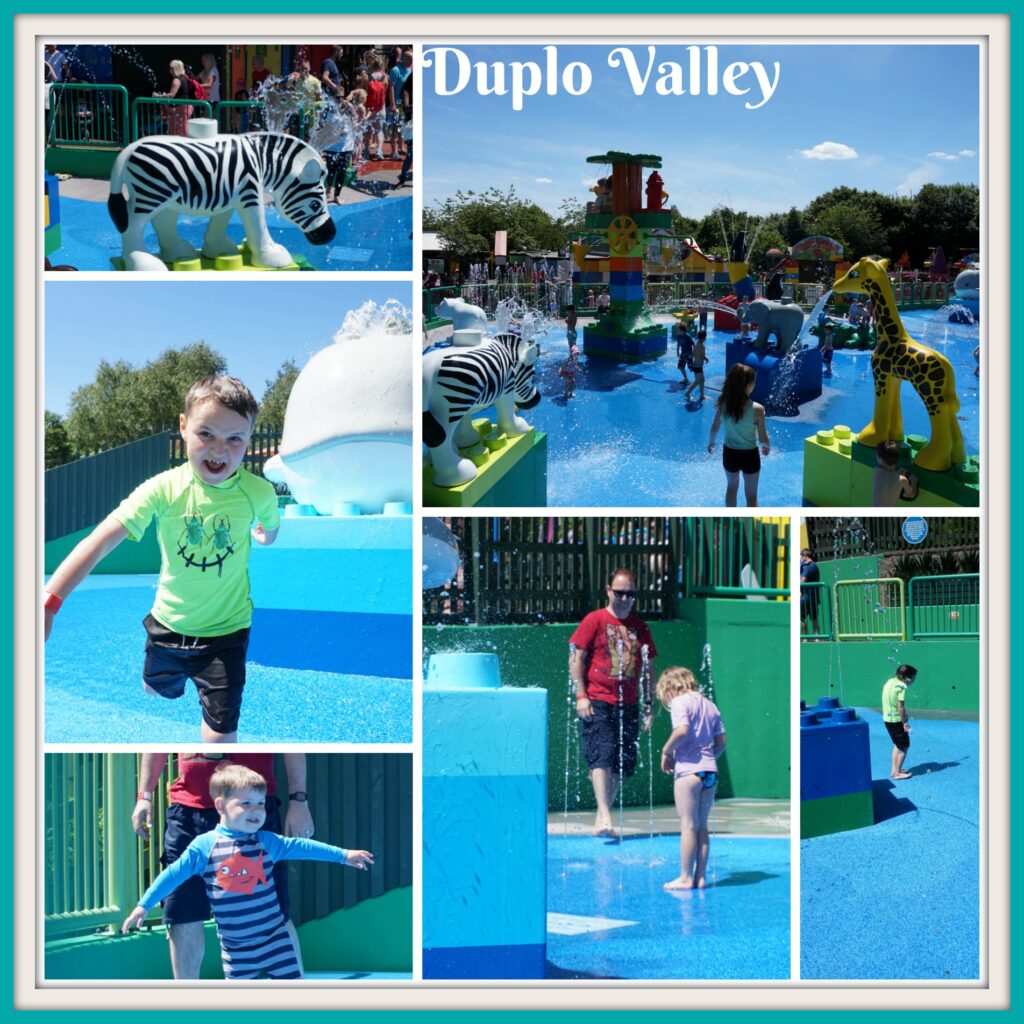 We were at Legoland from 8.30-6pm and crammed in as many rides as possible with my rollercoaster hating kids even giving them a go and discovering that they actually quite like them.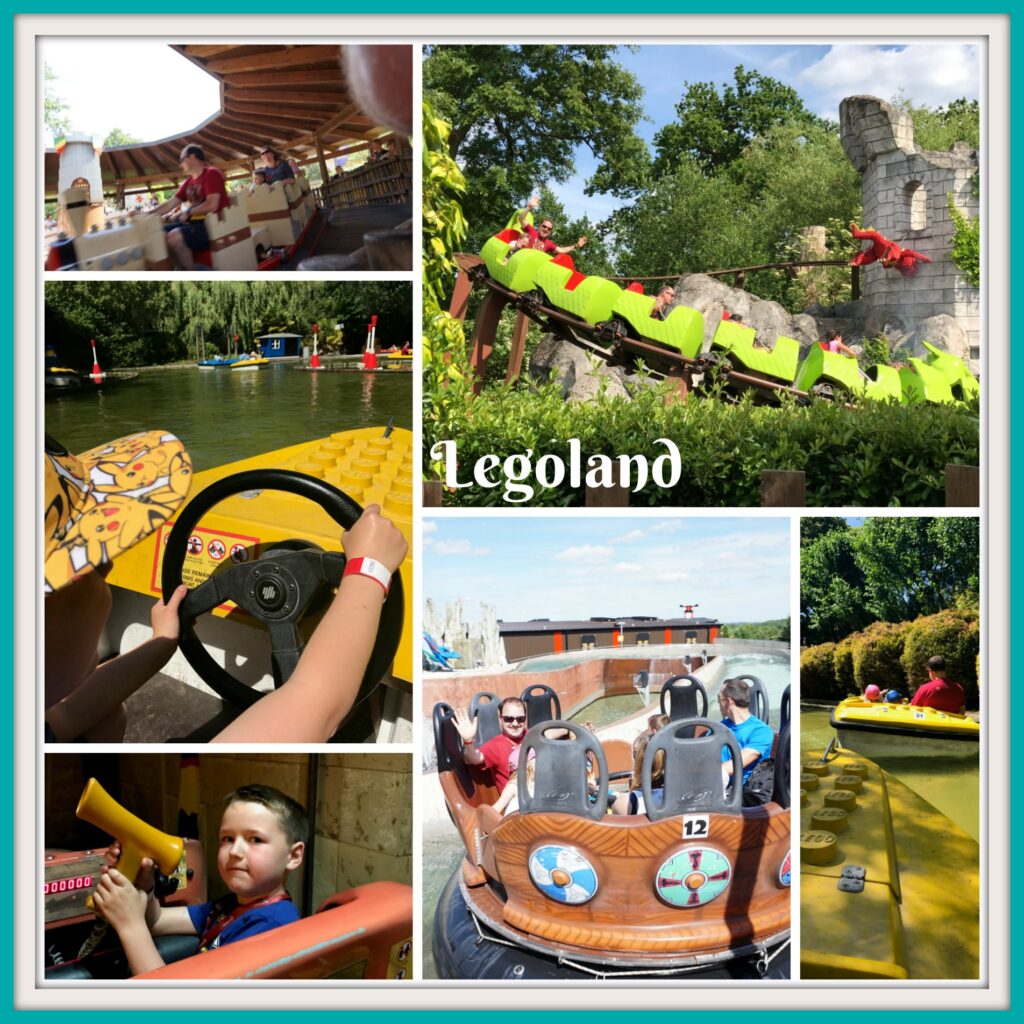 We finished the day with the Pirates of Skeleton Bay show and that all important visit to the shop where the kids got to choose some Lego to take home.
Why not start planning your family's summer adventures now and enjoy access to 32 top attractions across the UK, including Legoland Windsor with a Merlin Annual Pass which is now available for the fantastic price of just £119 per person* during the BIG SUMMER SALE!
What's not to love? An awesome year awaits Merlin Annual Pass holders with visits to the UK's biggest and best attractions for a year of unstoppable fun. Make awesome memories together and say goodbye to grumpy and hello to AWESOME at the Coca-Cola London Eye, THORPE PARK Resort, Dream Works Tours Shrek's Adventure! London, Chessington World of Adventures Resort, Alton Towers Resort, the LEGOLAND® Windsor Resort, SEA LIFE Centres across the UK and many many more, plus get access to special benefits and discounts too.
Disclaimer: We are Merlin Pass Ambassadors for 2017 and received a Merlin Annual Pass for the purpose of a review. All thoughts and opinions are our own.