'Keeping the house clean when the kids are growing, is like shovelling snow whilst it's still snowing'
I have this quote on my fridge and it is so very true. I swear that the kids literally follow behind me and mess up anything I have just cleaned up and the bottom of the laundry basket is only visible for mere seconds!
I have vinyl and tile flooring downstairs in my house and swear by two things to keep it clean and tidy – my trusty Dyson DC41 cordless vacuum and a steam mop.
Now there is a new kid on the block – the Polti Moppy and it is unlike any steam cleaner that I have ever seen.
The main difference between the Moppy and a traditional steam cleaner is that it does not contain a water tank on the mop itself, but instead sits on a charging base containing the tank which charges a microfiber cloth with steam in just 20 seconds.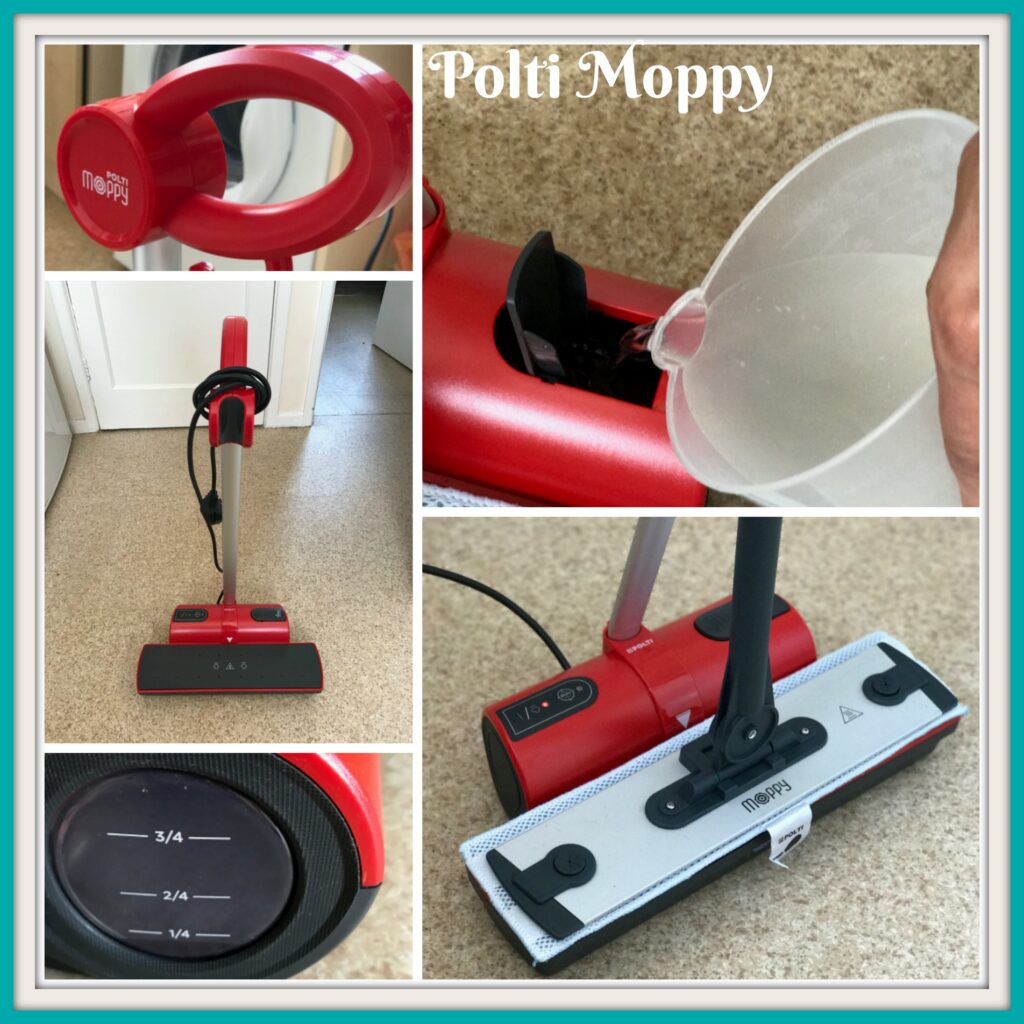 This means that the Moppy is extremely lightweight and can get into nooks and crannies that no other steam cleaner can as it is very slim. I can get it under my pine unit without having to move it and have used it to clean the wall tiles in the bathroom too.
Moppy removes 99.9% of germs and bacteria from all surfaces with the power of steam in just one pass, without using detergents, making it perfect for daily cleaning as it is fast to set up, lightweight, cordless and agile.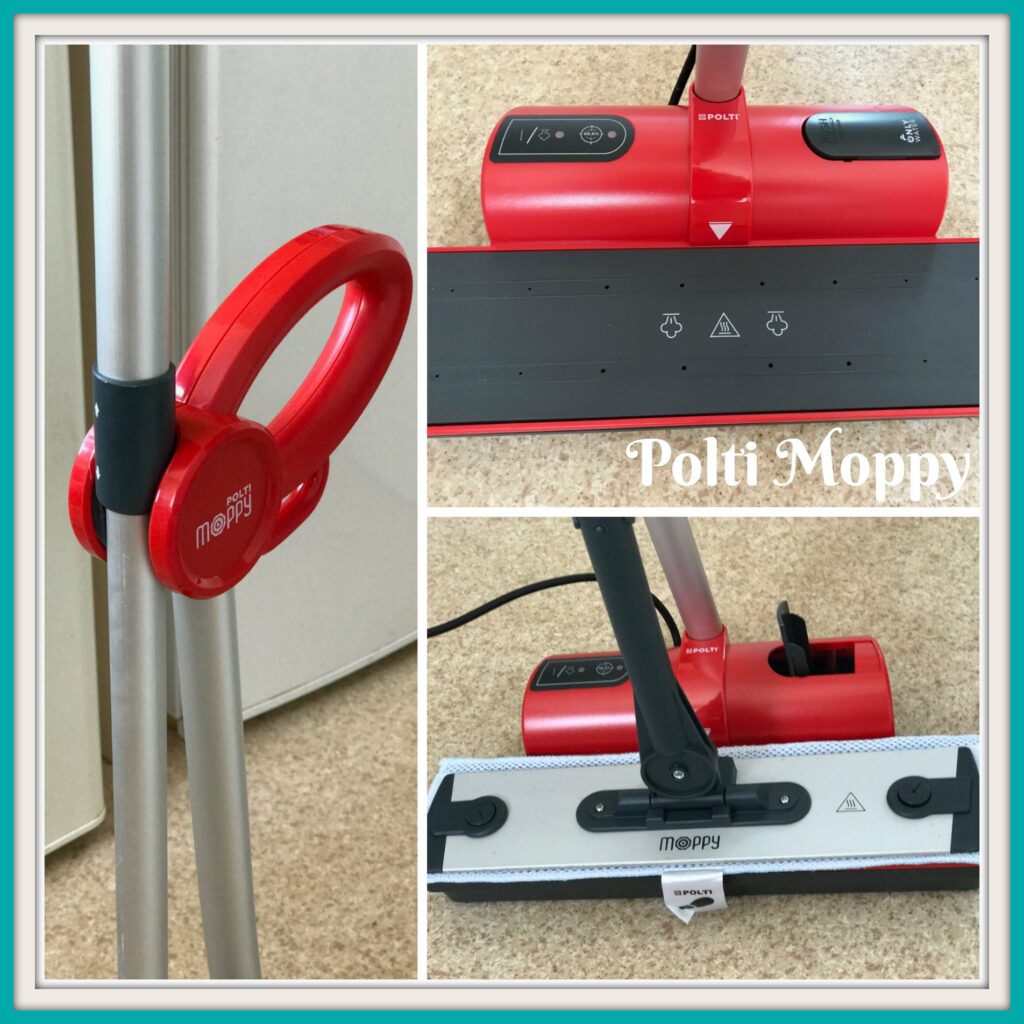 It comes with a washable microfibre pad but you can buy additional ones if you need to and an electrostatic cloth that is used it to collect dust – perfect if you have an allergy sufferer in the house.
The Polti Moppy is perfect for clearing up after the kids and they even enjoy using it themselves so brilliant for starting them on household chores!