Last night we were invited to the opening of the new Lemur Loop at Marwell Zoo.
Marwell Zoo has 140 acres to explore, packed full of hundreds of endangered and charismatic animals from anteaters to white rhino, giraffes to penguins, zebra to snow leopards and many, many more.
One of our favourite recent additions to the zoo is the African Wilderness, their largest exhibit to date, which is home to the White Rhino, Zebra, Scimitar-Horned Oryx and Ostrich, which all roam around together.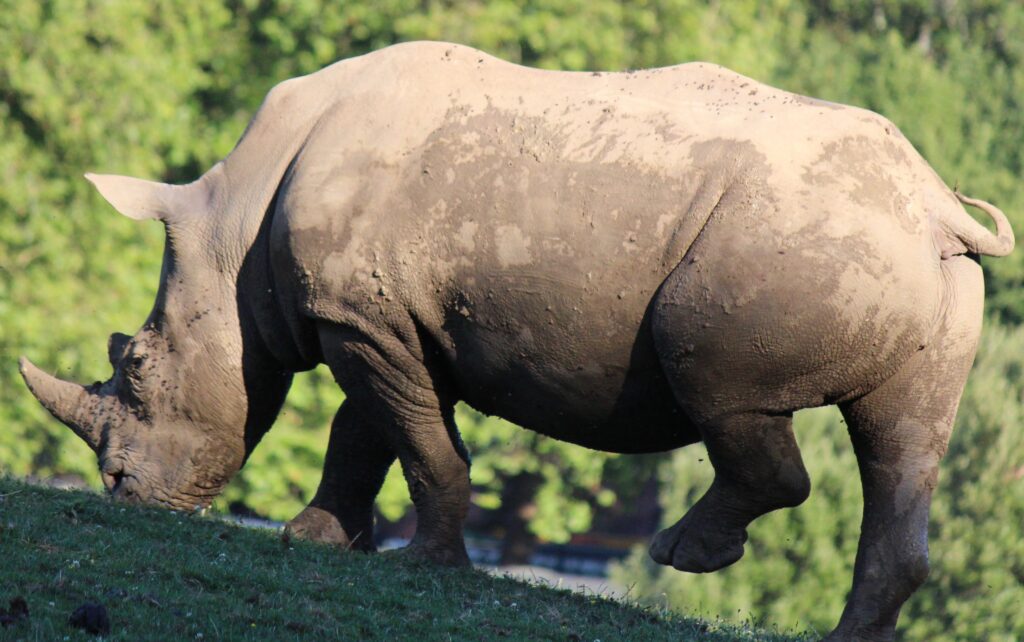 But we were here to meet the Lemurs!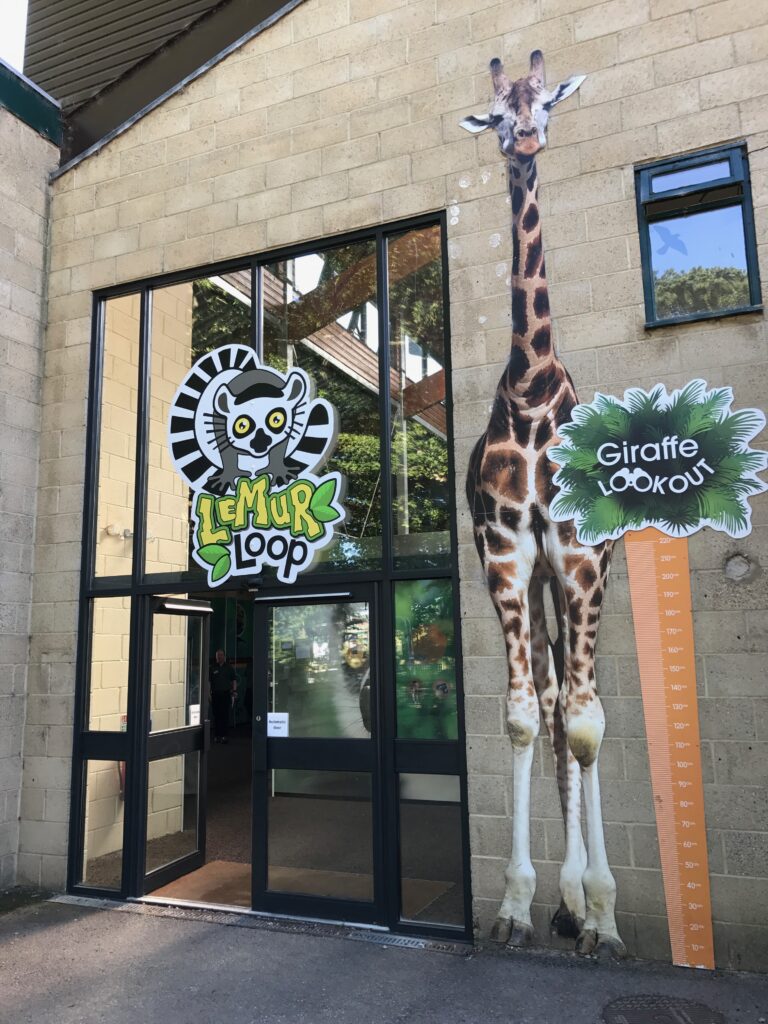 If you are familiar with Marwell, the new Lemur Loop is situated by the giraffe enclosure and is accessed through the new Evolution Hub which replaces the old monkey cages that were here before.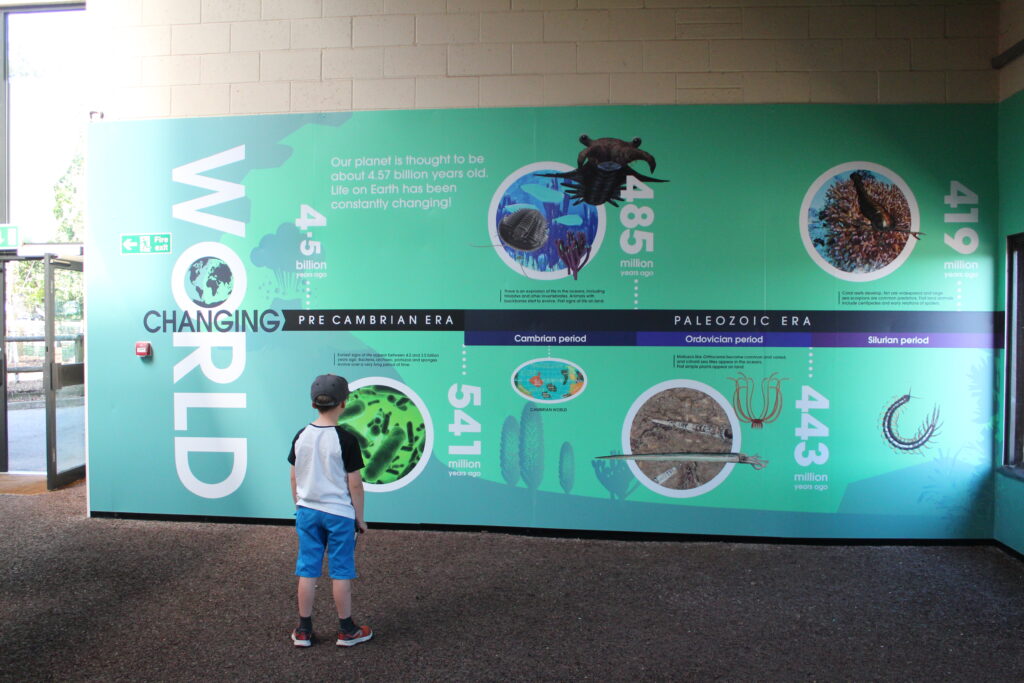 In the Hub, zoo staff will be on hand everyday until 4pm to teach groups about the loveable lemur troop and their habitats. Isaac especially loved the evolution wall and Sebby was ecstatic to find a dinosaur or two along the way.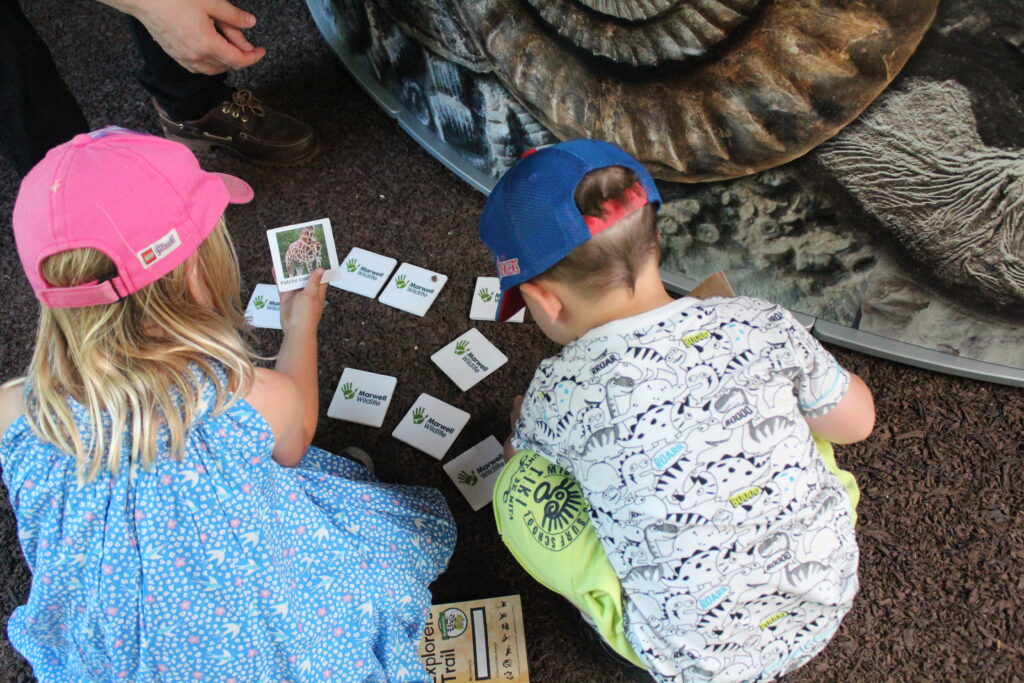 Also in the Hub was a large table displaying fossils and skeletons belonging to giraffe and lemur, along with skill-based activities for the kids to test their learning.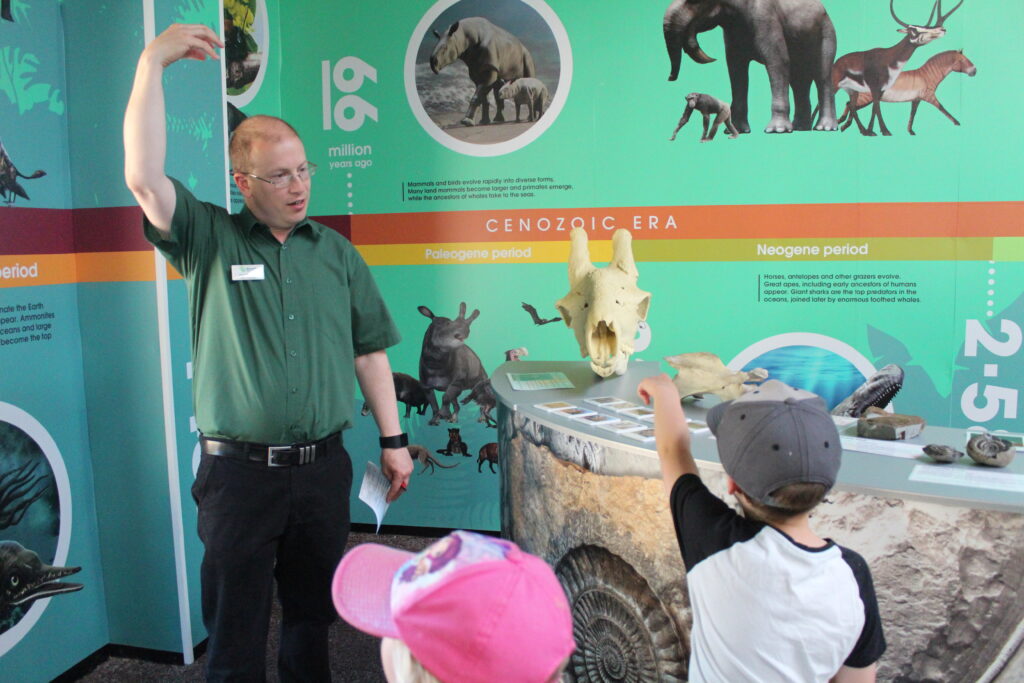 Opposite the Evolution wall is the stunning Lemur Tree of Life, which shows the Lemur Family Tree. Extinct Lemur species sit on brown leaves and living ones on green leaves, which I thought was a lovely touch.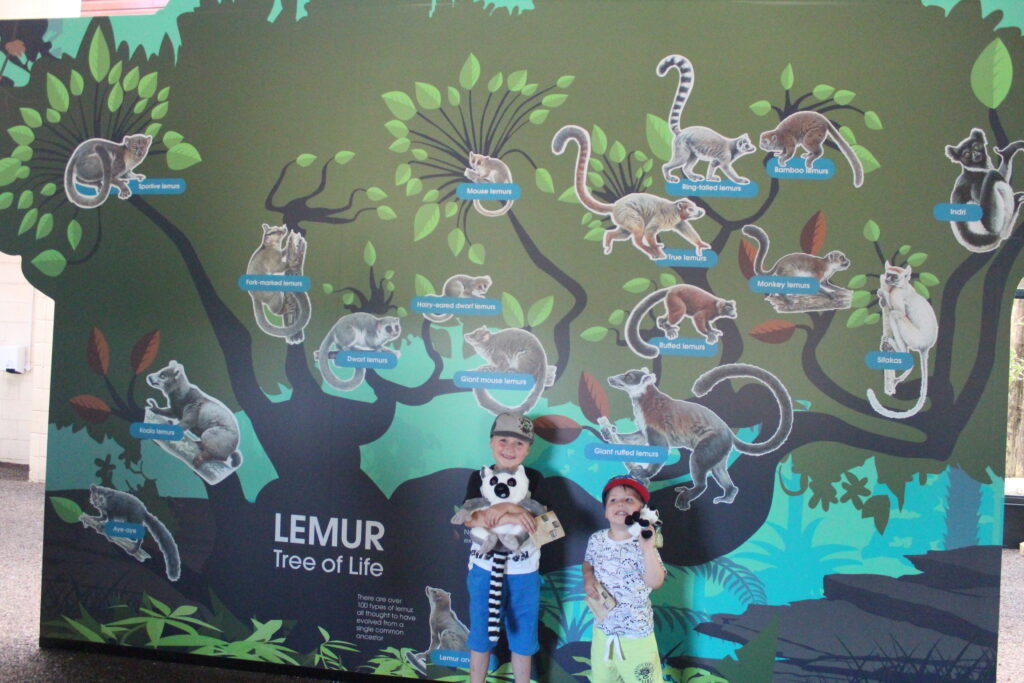 On the back off this wall is a huge map of Madagascar, complete with Top Trumps style cards on it, describing where each species of Lemur lives on the island and what their habitat is like.
By now the kids couldn't wait to get inside the walk through and meet the Lemurs and we were not disappointed.
The new walk through is home to four different species of Lemur; Aloatran gentle lemurs, Black and White ruffed Lemurs, Crowned Lemurs and Ring-Tailed Lemurs alongside a new species at Marwell – the endangered Green Peafowl.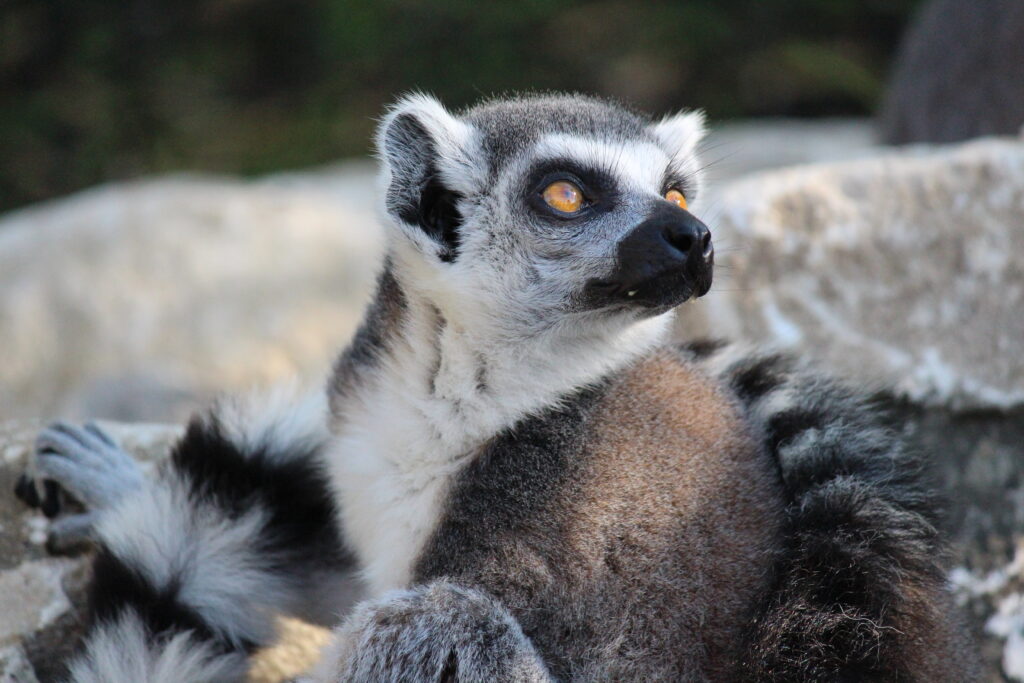 The Lemur Loop itself is a beautifully landscaped habitat for the Lemurs aims to closely resemble their natural habitat, encouraging them to leap, climb and sunbathe freely as people walk alongside them.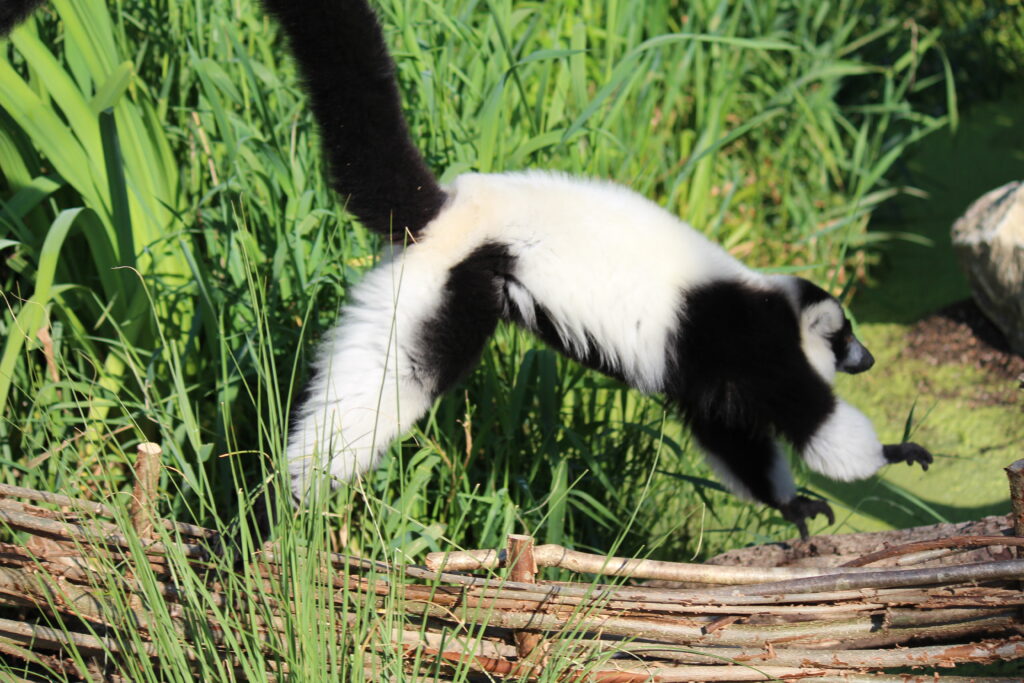 In fact they were completely oblivious to all the excitement around them and just carried on playing, or in one case – lounging around and eating!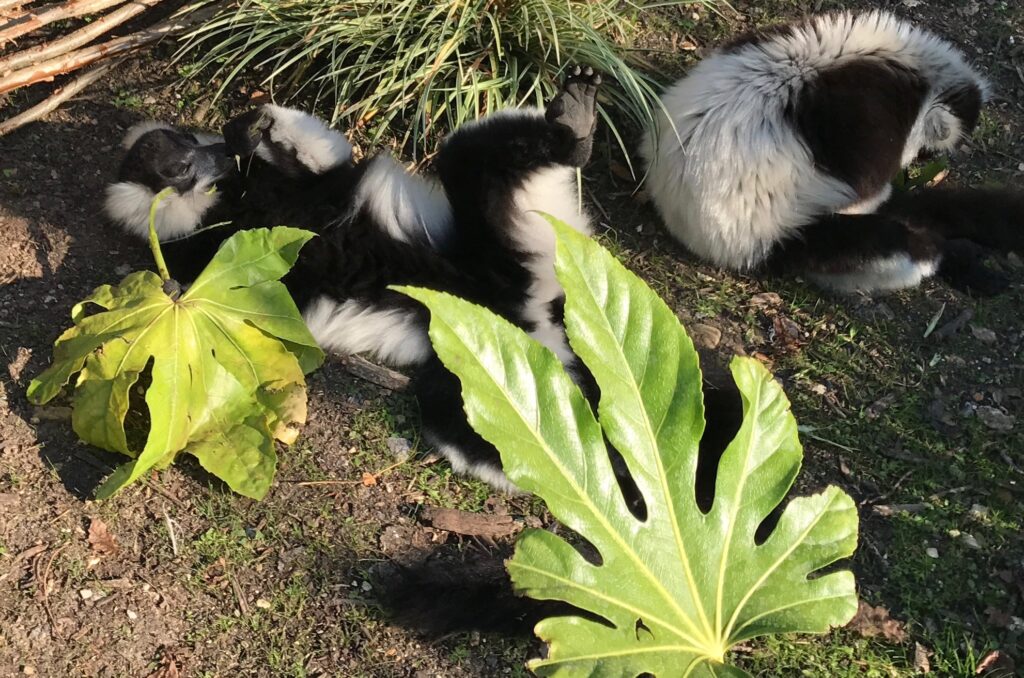 Or licking the salt off the rocks.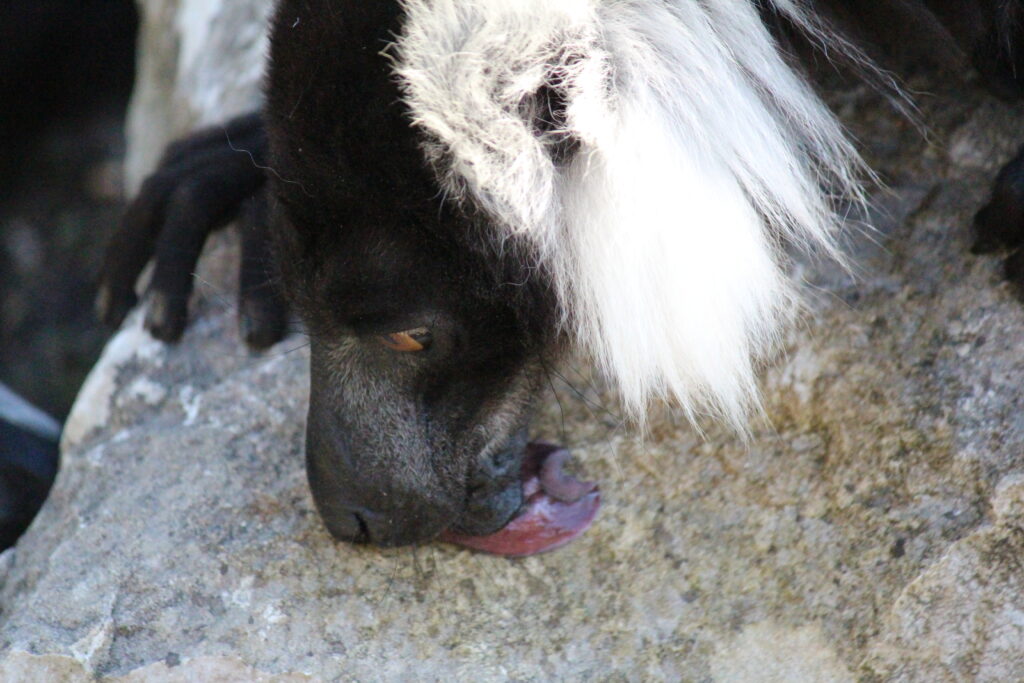 Although the Lemur Loop is new to us, the Lemur's have been getting used to their new home for a few weeks, sharing it with members of staff who have been spending increasing amount of times in there so they get used to having visitors.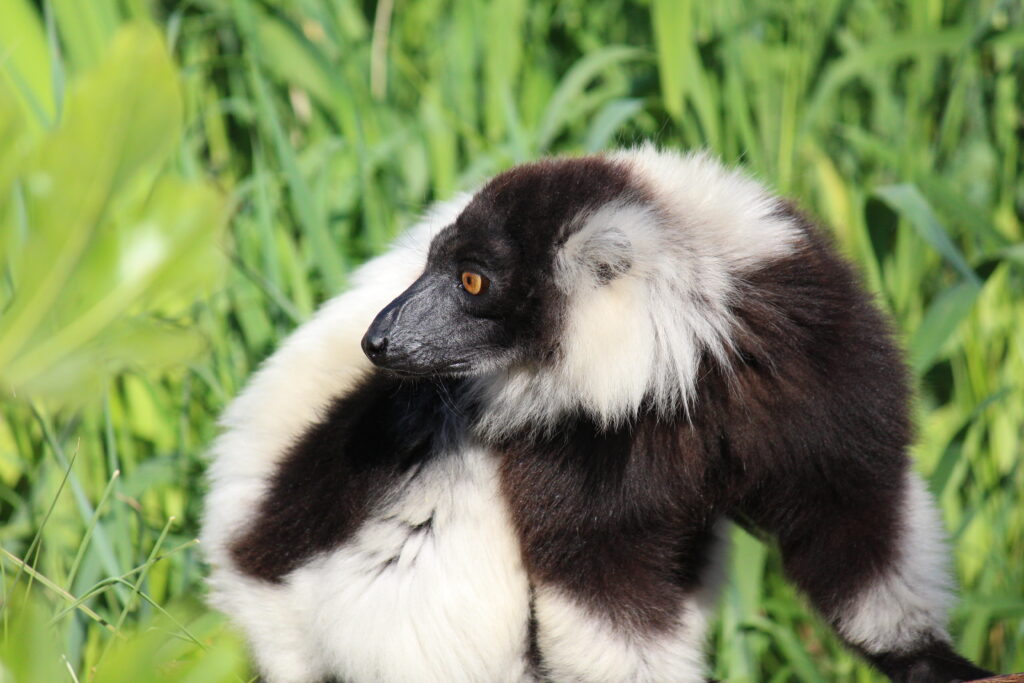 For the kids there is also the explorers trail book which is full fun facts about animals at Marwell and the chance to collect stamps all around the zoo.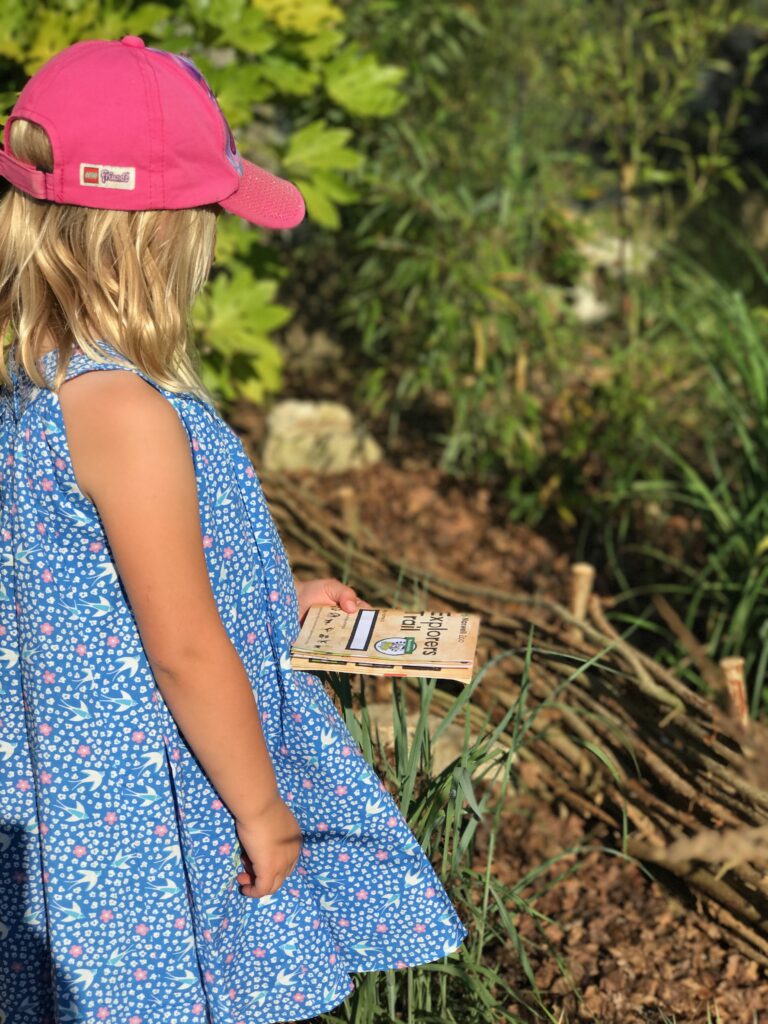 Marwell Zoo is one of our favourite local places to visit as not only is it packed full of animals to see, but it has wide paths and plenty of play areas for the kids to burn off all their energy and is easily a full day out for all the family.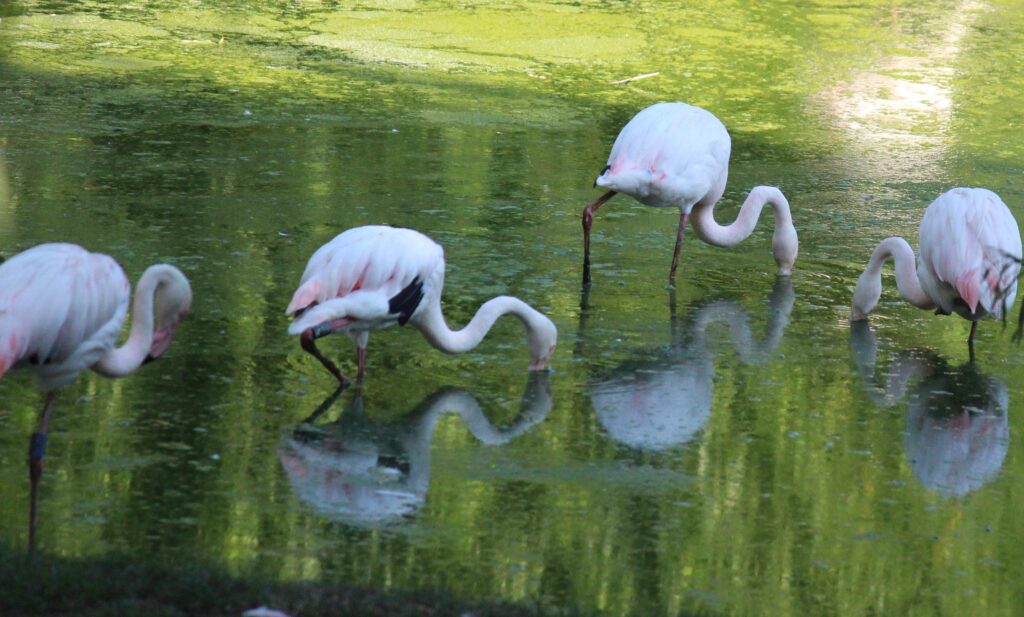 Entry prices to Marwell Zoo cost from £17.26 per adult and £13.62 for children with kids aged under 3, free. They also offer family discounts.
We cannot wait to go back to Marwell over the summer to see some more of our favourite animals and see their Great Brick Safari where they will become the first UK zoo to host a collection of giant LEGO® brick animals. Over 80 stunning sculptures, representing 25 different species, will be installed around the park, offering an exciting and unique trail to connect children with nature from 1st August – 1st October 2017.