Eliza has a new pet.
Thankfully not a real one, but an adorable pink Fingerlings Baby Monkey called Bella.
Fingerlings Baby Monkeys love hanging onto your finger and know when they're being touched, spoken to, and even hung upside down!
These perfect primate pets come to life with 40 ways to play and 50 sounds to let you know how they are feeling.
These sweet and sometimes silly critters make you fall in love with them with their realistic monkey sounds, adorable blinking eyes, head turns, plus hands that grip and a curly hanging tail. You can swing them, pet them, kiss them, AND rock them to sleep!
There are six different Fingerlings to collect: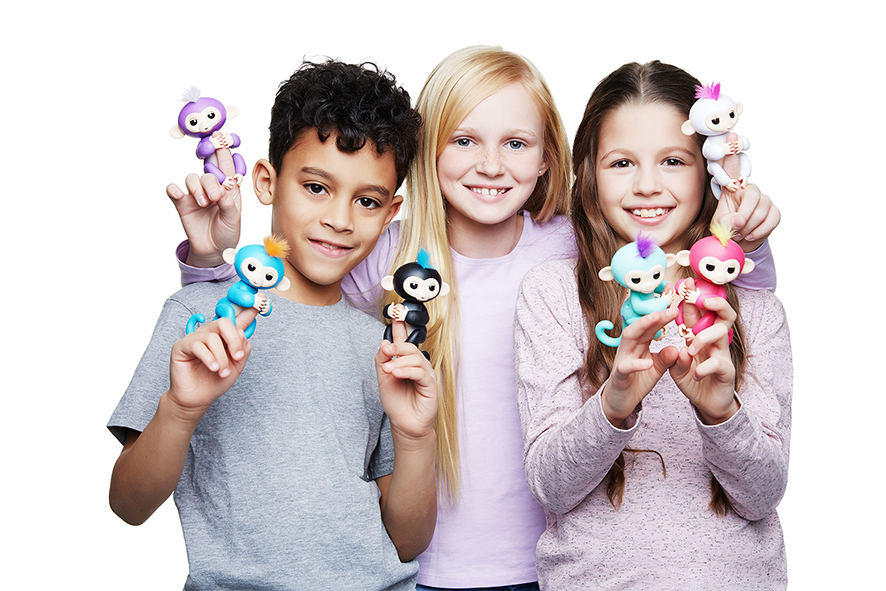 Mia is a purple monkey with white hair and is curious about the giant world around her, Sophie is full of loving monkey hugs, with a white body and purple hair, Boris has a blue and orange colour combination, Finn is black and blue, Bella has bright yellow hair which complements her oh-so-pink skin and last but not least, Zoe has purple hair which stands out against her turquoise blue skin.
Thanks to WirePR I have a Fingerlings baby monkey* RRP £14.99 to give away to two lucky readers.
*I cannot guarantee which Fingerlings monkey will be sent as they will be sent at random.
To Enter:
Fill in the Rafflecopter widget below to verify your entries
Please read the rules below
Closing Date: 20th August 2017
If there is no form hit refresh (F5) and it should appear
If still not working please check that your computer is running Javascript
Rafflecopter will tweet, like and follow on your behalf making it really easy to enter
Really want to win the prize? Come back every day for bonus entries via twitter
Terms and Conditions can be found in the Rafflecopter form below
**Comments may not appear immediately due to moderation