Rubbish is the bane of my life as the owner of a larger than average family.
Over the last couple of years they have reduced the size of the bins, both the recycle and general household waste and this year they introduced two weekly collections instead of weekly.
As the parent of primary age children, I have no choice but to be environmentally friendly, they demand it. We recycle as much as we can, but that does not stop our general waste bin having to be emptied almost daily.
This time last year we reviewed The Stack Intelligent Waste System from Joseph Joseph and it revolutionised the way we recycle, as we can separate different types of waste.
Now Joseph Joseph have an new addition to their Intelligent Waste System; Titan!!
Titan is a kitchen bin with an innovative manual compaction system, letting it hold 3 times more than a bin of the same size!!
Space is limited kitchens as well as in the outdoor bins, which means we need to empty our bin more often and use more bin liners. When our bin get full we often try to push more in by hand, but this is unhygienic and can lead to the liner tearing, as I have found to my cost many a time. With Titan you can:
Compact your waste
Maximise space
Empty less and use fewer liners.
Featuring a patented, hygienic compaction system that won't tear your liners.
We have been using Titan for a month now and its design is genius. It comes with three bin liners to get you started and a carbon filter which gets rid of any unpleasant smells. My old bin was a 30l Brabantia one that we have been using for 12 years. Titan is also a 30l bin but I genuinely only need to empty it every 3-4 days instead of daily by lifting the handle and pushing down on the rubbish.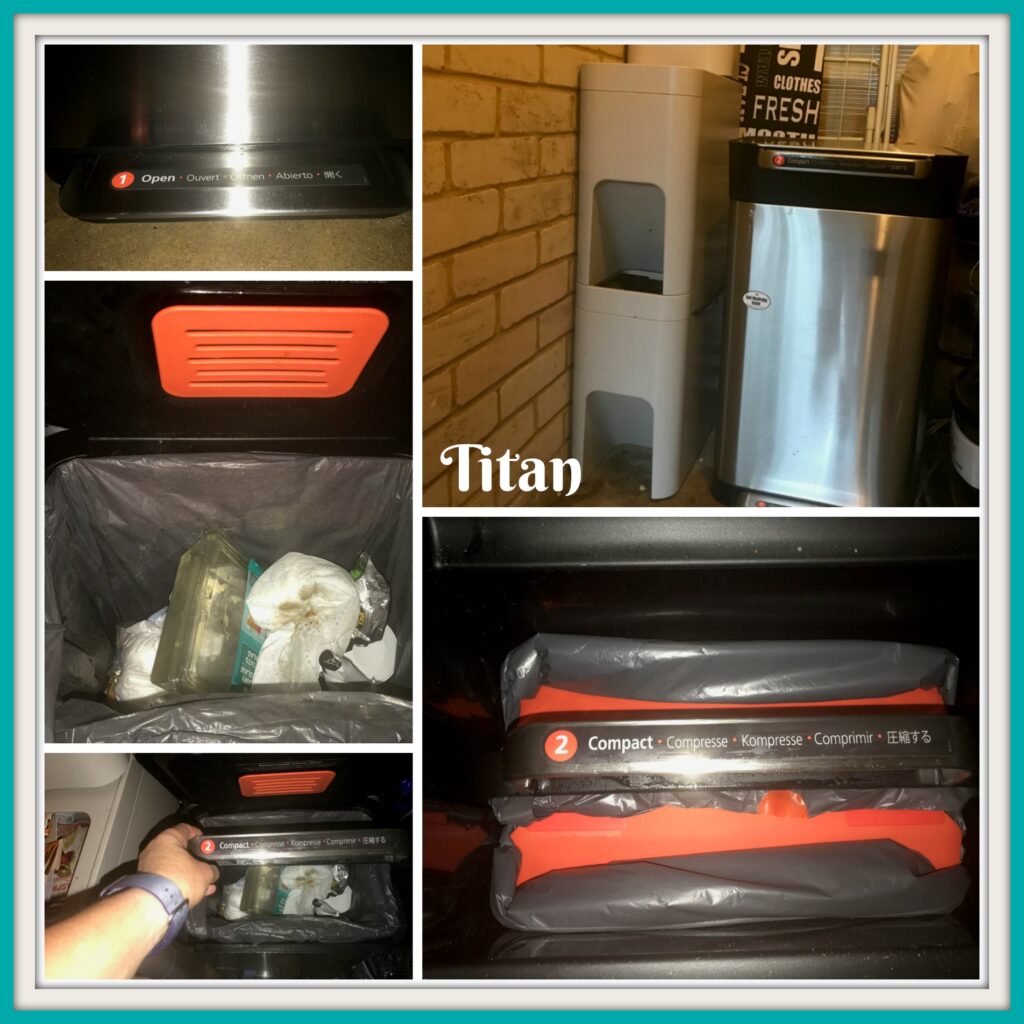 The patented, hygienic compaction system ensures only the inside of liner touches the trash, leaving you with clean hands and a clean bin. Titan also features anti-tear technology that guides the liner downwards as you compact, and air channels so a full liner can be easily removed. Discreetly integrated into the lid is an odour filter compartment that holds a replaceable carbon filter, to help eliminate any unpleasant odours.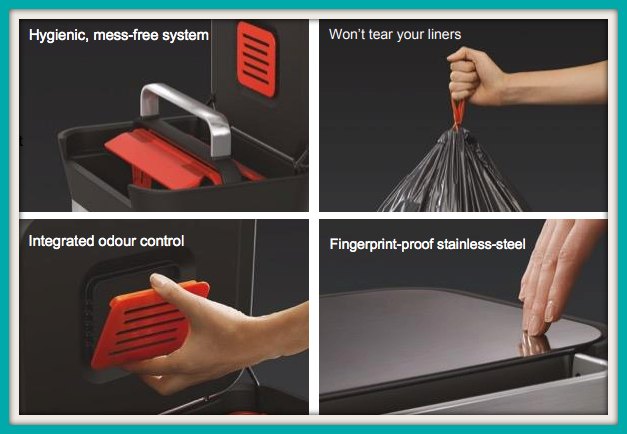 Attaching the bin liner was a bit tricky at first, but once you know what you are doing it is a doddle – you simply slide it into the slots which sit around the top of the bin.
As well as providing a highly functional waste solution, Titan features a stylish design and a fingerprint-proof stainless steel finish which is super easy to clean, even when the kids let sticky ice lolly drip down the side (how do they do that?).
Titan also comes with a 10-year guarantee!
Now two weeks worth of waste fit into the bin that gets left out for the dustman and I am not left worrying that they won't empty it if the lid is slightly open from the amount of rubbish inside!