Every year I promise myself I will start a skin care regime and every year it starts well and then just peeters out.
Being a 40 something Mum, I really should start looking after my skin, after all, I am prone to dry patches and the summer just makes it worse but it is just another thing to find time for in my already packed day.
I have long since waved goodbye to long, luxurious baths, complete with miracle oils, instead opting for a quick shower in the morning to help set me up for a day of school runs, childcare and after-school clubs and activities.
Sanctuary have thought about this and have just launched a new moisturiser – Wet Skin Moisture Miracle, which is targeted at busy women like me who currently don't find the time to moisturise every morning.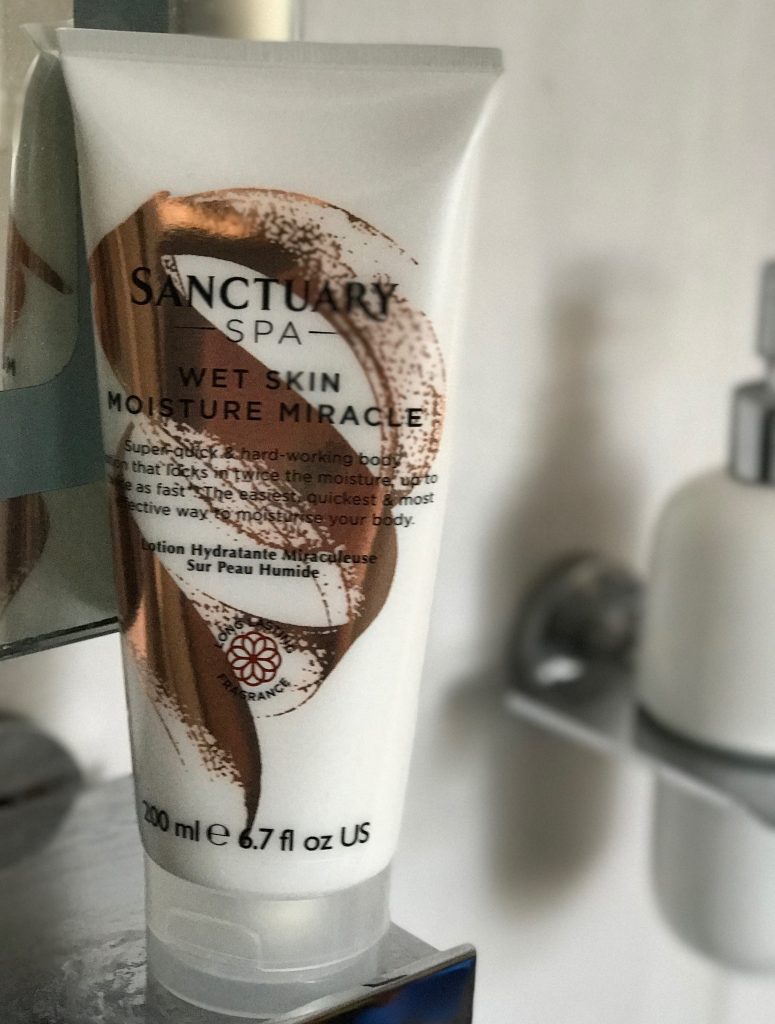 It is faster absorbing & quicker to use than a regular lotion, soaking into the skin instantly. The ultra-light & non-greasy moisturiser is infused with apricot oil & avocado oil leaves your skin feeling amazing all day.
The premise is simple: keep Wet Skin Moisture Miracle in the shower but use it like a moisturiser.
In other words; have your shower as normal and when you switch the water off, apply the moisturiser to wet skin but do not rinse it off. Simply step out of the shower and then towel dry as normal.
It takes seconds to do and my skin is visibly softer and smoother since using it, plus it has that signature Sanctuary smell that I love.
Try it at the introductory price of only £5 (usually £8) between 5th July & 1st August 2017. Available from most Boots stores & on Boots.com – http://www.boots.com/sanctuary-spa-wet-skin-moisture-miracle-