I have wanted to go to the Great Dorset Steam Fair for years, but it has always clashed with Bournemouth Air Festival and I always got out-voted.
This year however, they didn't clash, so I got my opportunity to visit.
The Great Dorset Steam Fair celebrated its 49th birthday this year and is the world's largest heritage and cultural event showcasing Great Britain's national industrial, agricultural and leisure history and is located in Tarrant Hinton, just outside Blandford Forum.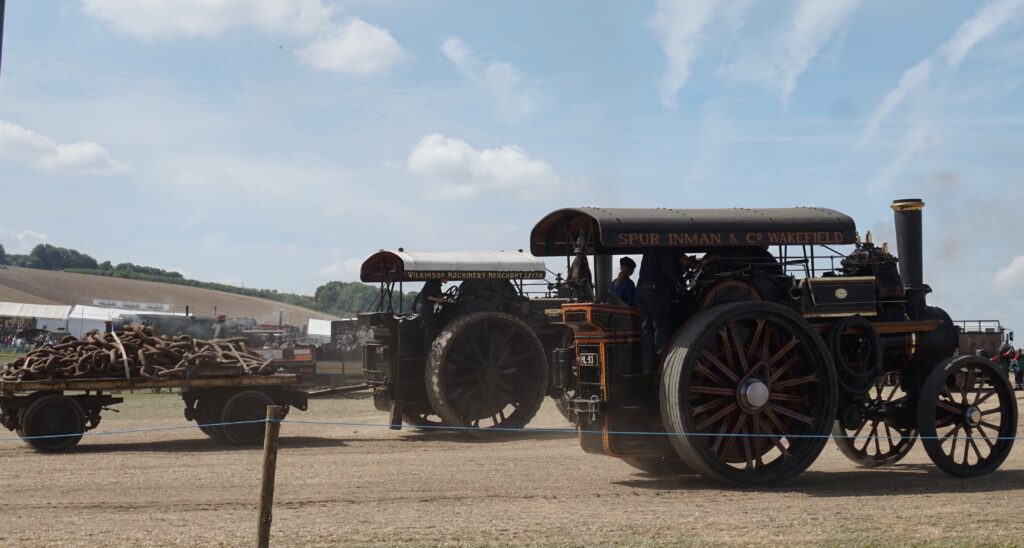 The sheer scale of the show, which is set in 600 acres of farmland, means that there is always something new to see from Monster Trucks to heavy horses, steam engines to fire engines as well as craft stalls, brick-a-brack and a huge fun fair!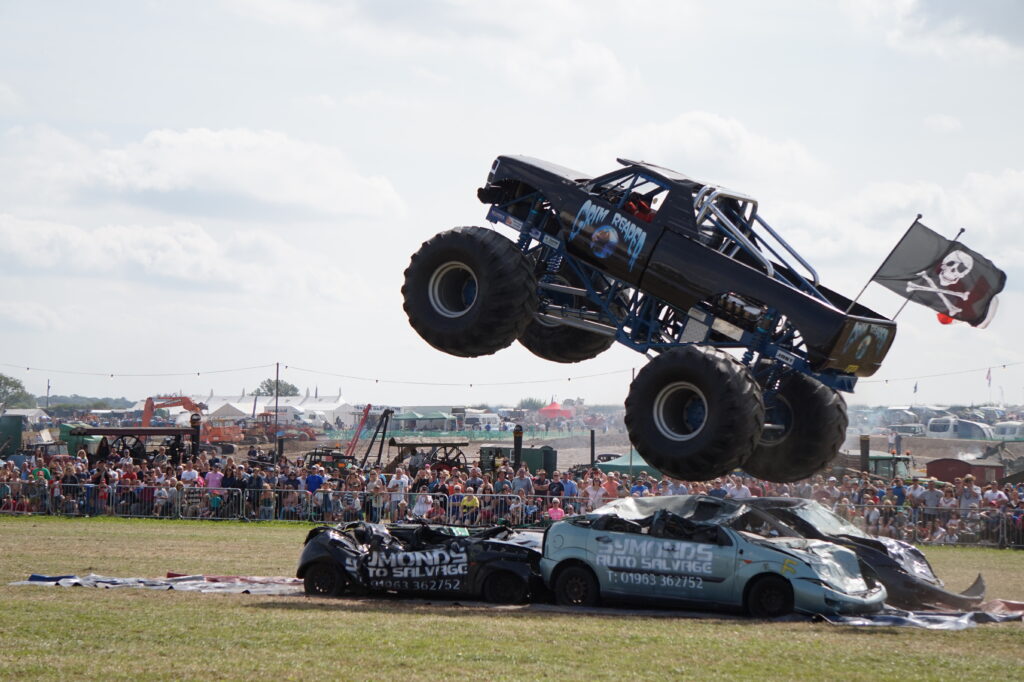 The best way to see the scale of the event is to ride the giant wheel and it was also a good way of getting your bearings as there are several arena, each showcasing different types of vehicles.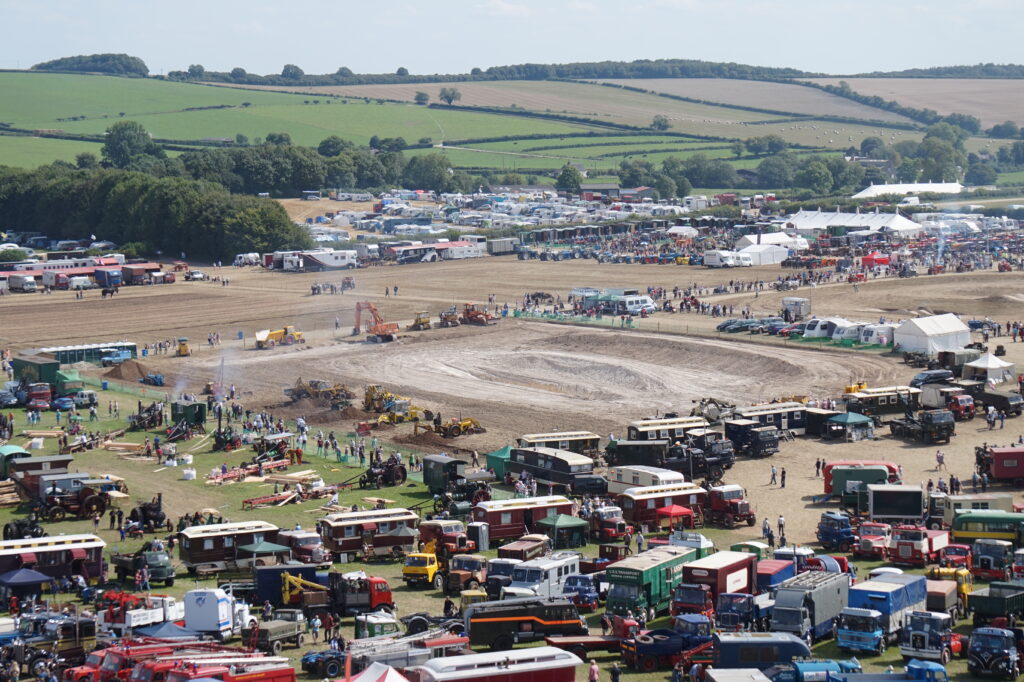 Our first port of call was the stunt arena where the White Helmets Motorcycle Display Team were being put through their paces.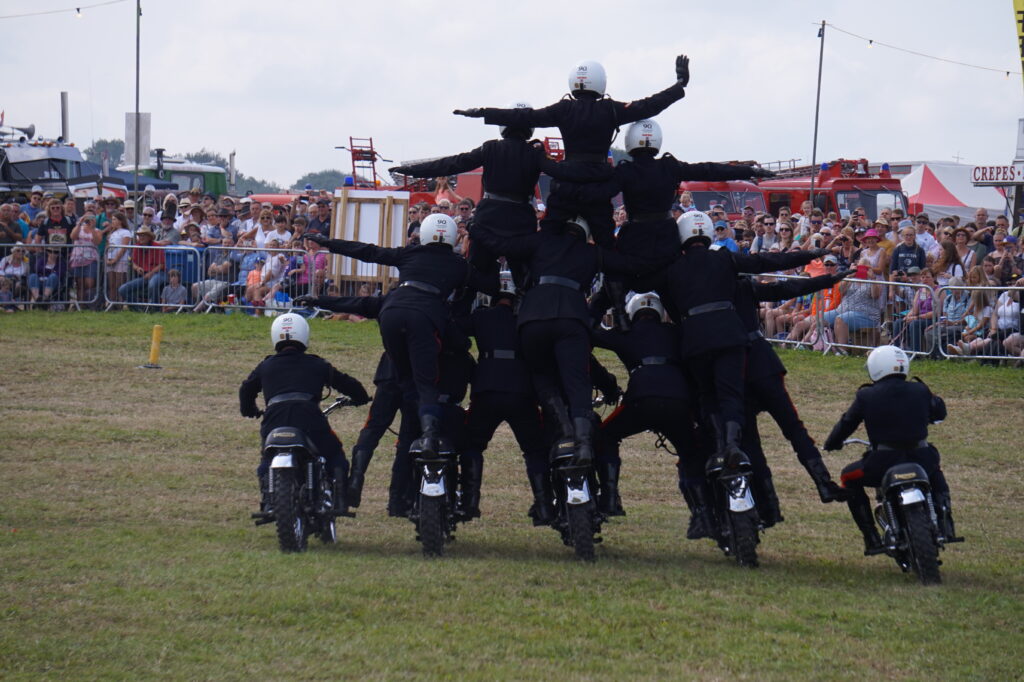 Next up were Big Pete the Grim Reaper Monster Trucks who had a battle of strength with a tug of war with a poor Vauxhall Corsa, followed by the Kangaroo Kid on his stunt quad bike which the kids adored.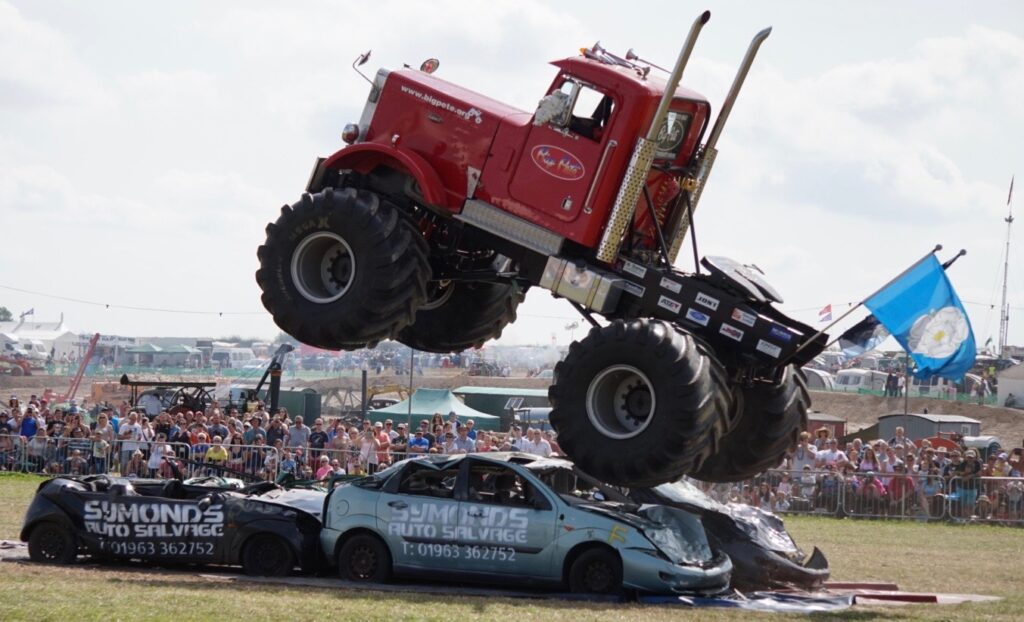 With the fast action over it was then time to watch steaming giants of the past being put through their paces; some hauling huge loads, others sawing planks or doing the farm work of long ago, such as driving ploughs, threshing or baling.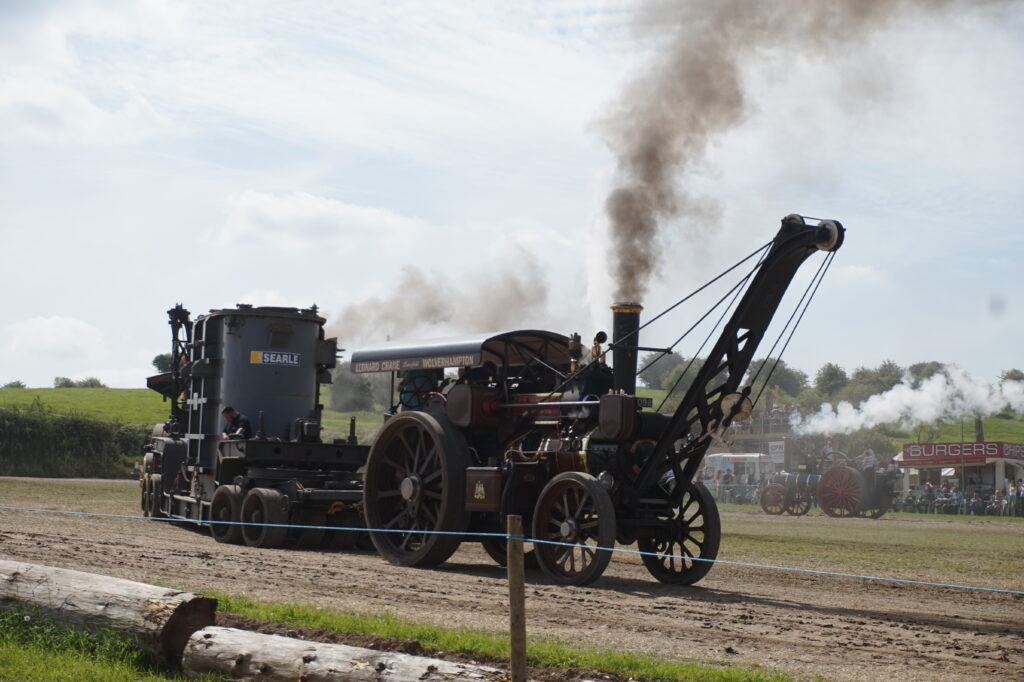 One of the main features is the old time steam driven funfair and the kids stopped to watch all of the old fashioned steam fairground organs; some playing up to date tunes and others more traditional.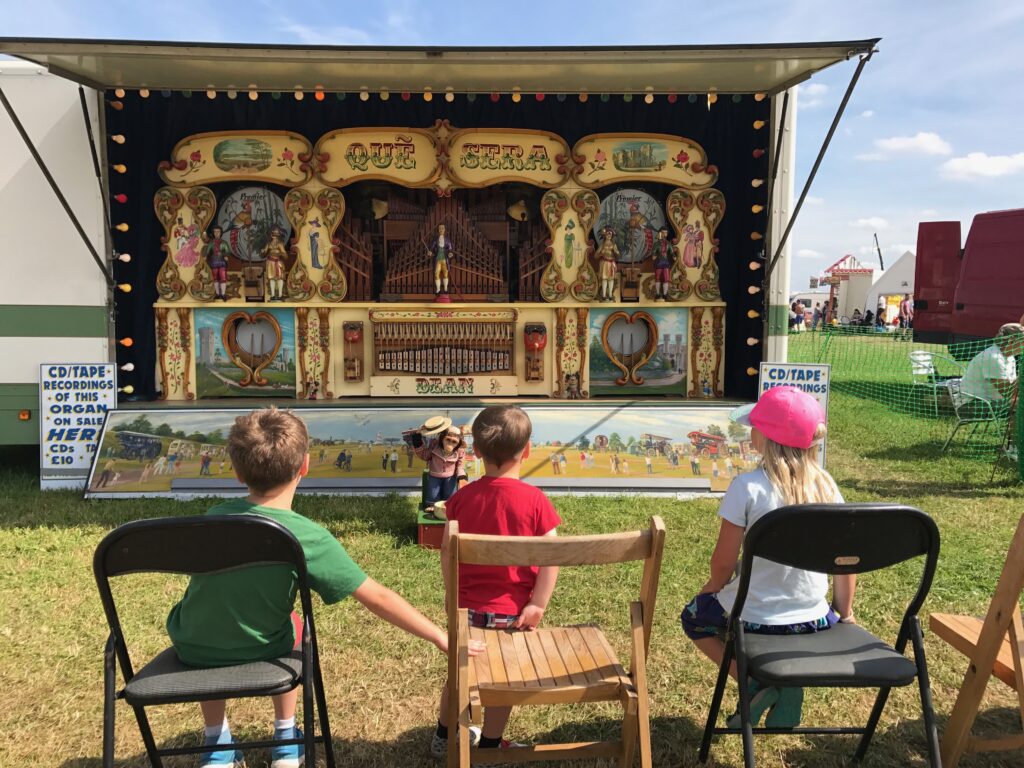 As well as the steam engines, there are also vintage, veteran and classic cars, lorries, military vehicles, tractors, motorcycles and bikes on display throughout the grounds.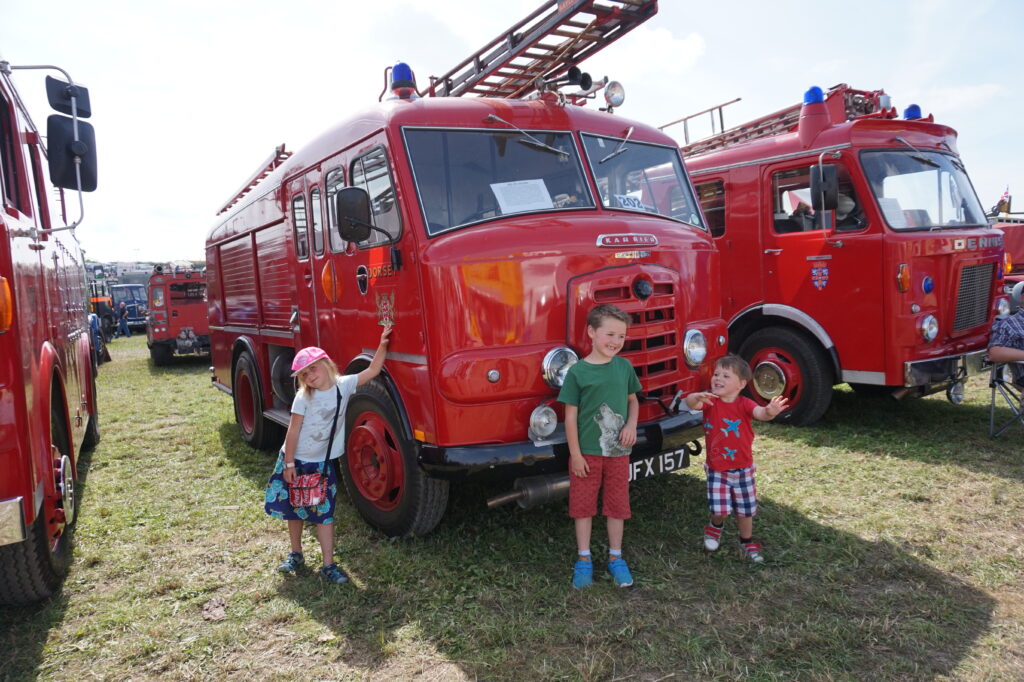 The working heavy horses display was quite stunning to watch too as they pulled carts and performed in time to music.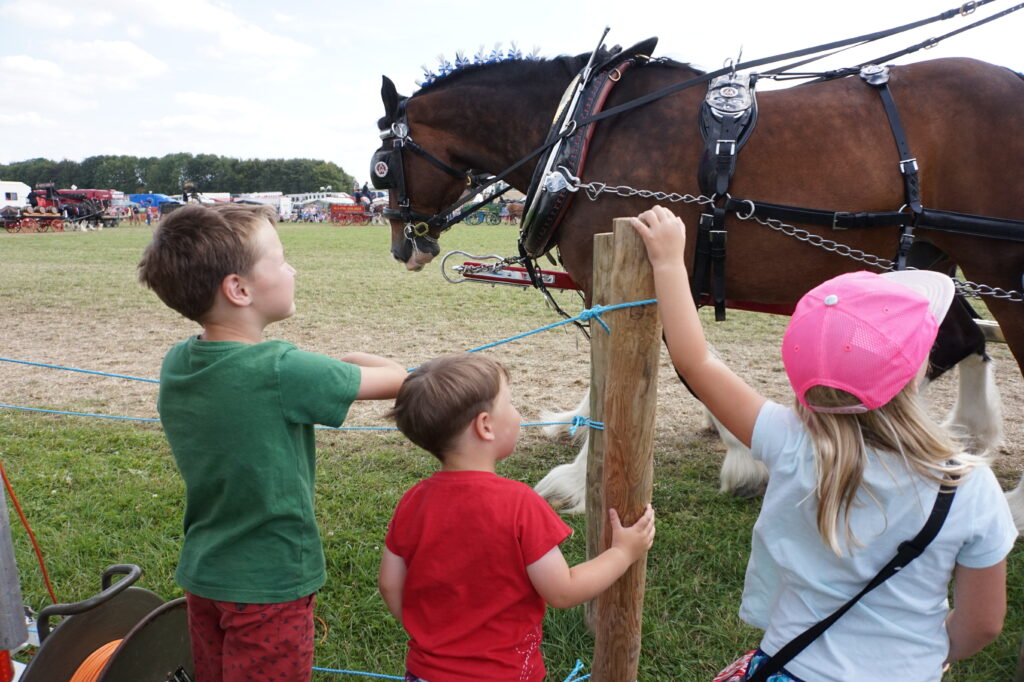 Other highlights of the day were watching the sheep shearing and seeing some funky sheep dance moves and getting to ride on a steam engine, despite getting covered in dust.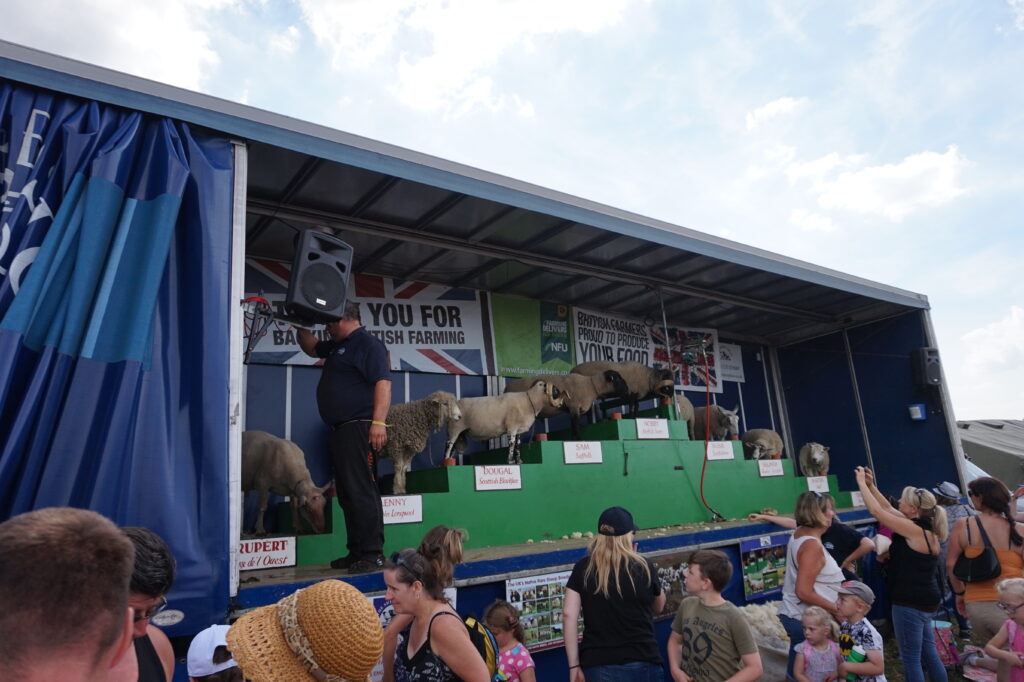 There is plenty to do throughout the day which continues into the evening with music, entertainment and dance too.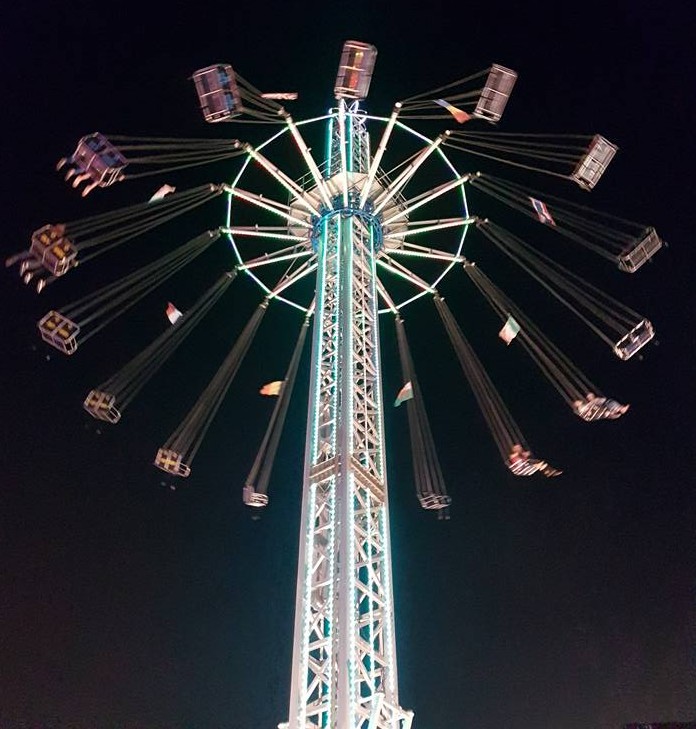 My top tip if visiting with kids is to take plenty of money with you, as they want to go on every single ride (apart from the bungee rocket) and with fairground prices starting at £2.50 per ride, it does get to be an expensive hobby.
The 50th Great Dorset Steam Fair promises to be even better and is being held between Thursday 23 August to Monday 27th August 2018.