This weekend we were invited to attend our first Dorset County Show which has been held on the first weekend of September for a staggering 175 years!
Situated at the Dorchester showground there were over 450 tradestands to explore and a fantastic array of attractions to keep the whole family entertained.
As we entered the show the kids were given wristbands with my telephone number on them in case we got separated and were told who to find it they got lost, which I thought was a lovely touch and proved that is a genuinely family friendly day out.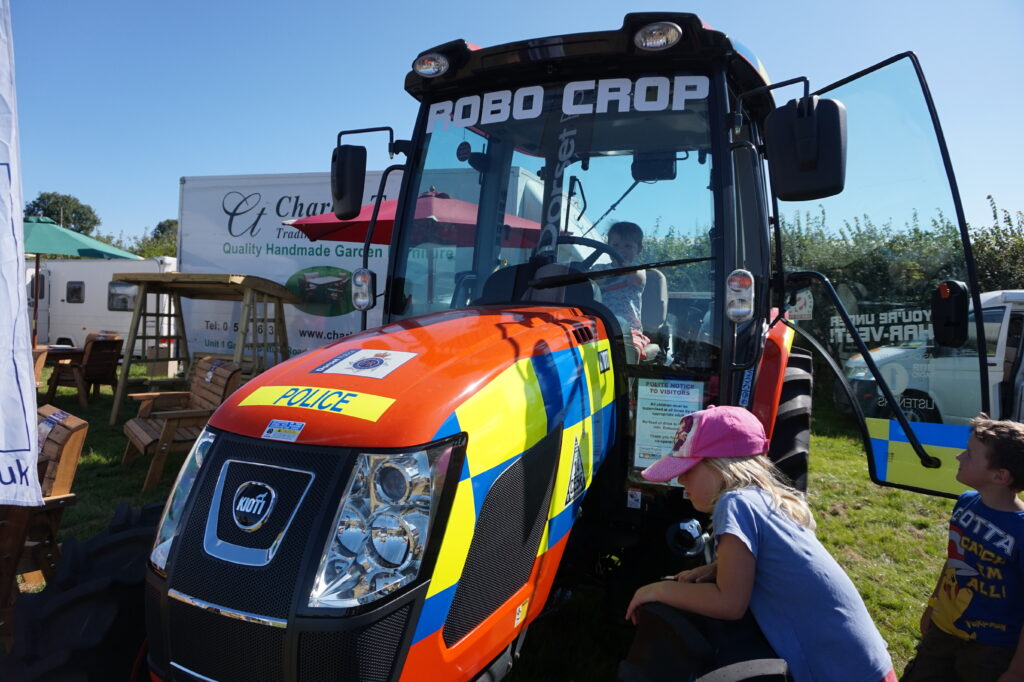 Within seconds the kids were clambering onboard a police tractor – the Robo Crop. The tractor, equipped with a siren, has a top speed of 23mph (37km/h) and is "not built for response policing" but is being used to raise awareness of rural crime.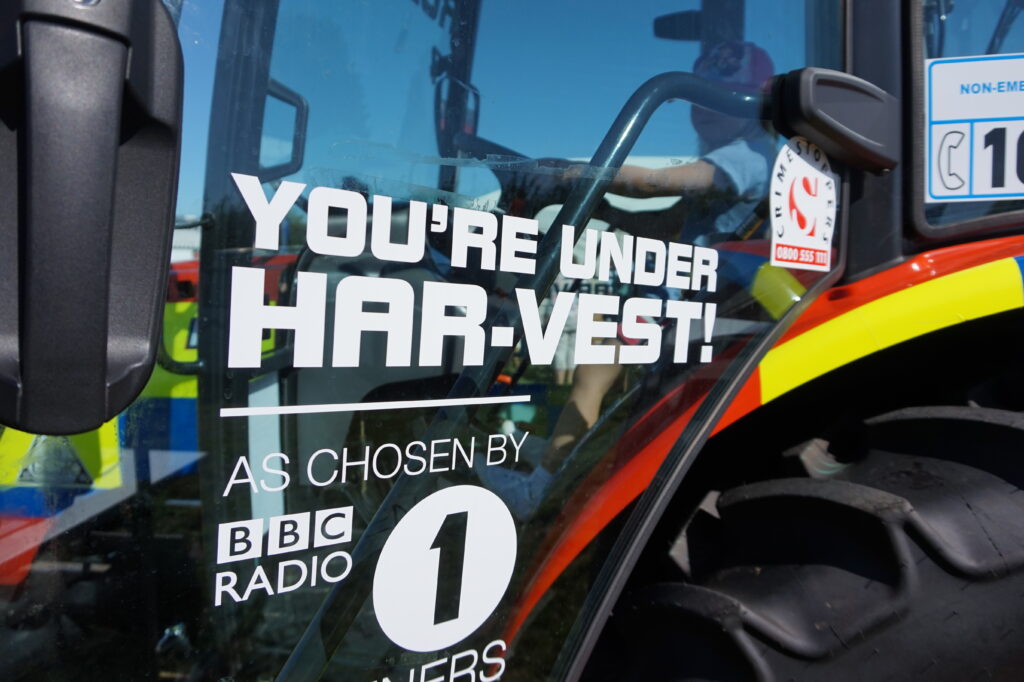 There were also police cars to climb in and a cool buggy type vehicle that is used to chase criminals over heathland, quarries, beaches and sand dunes.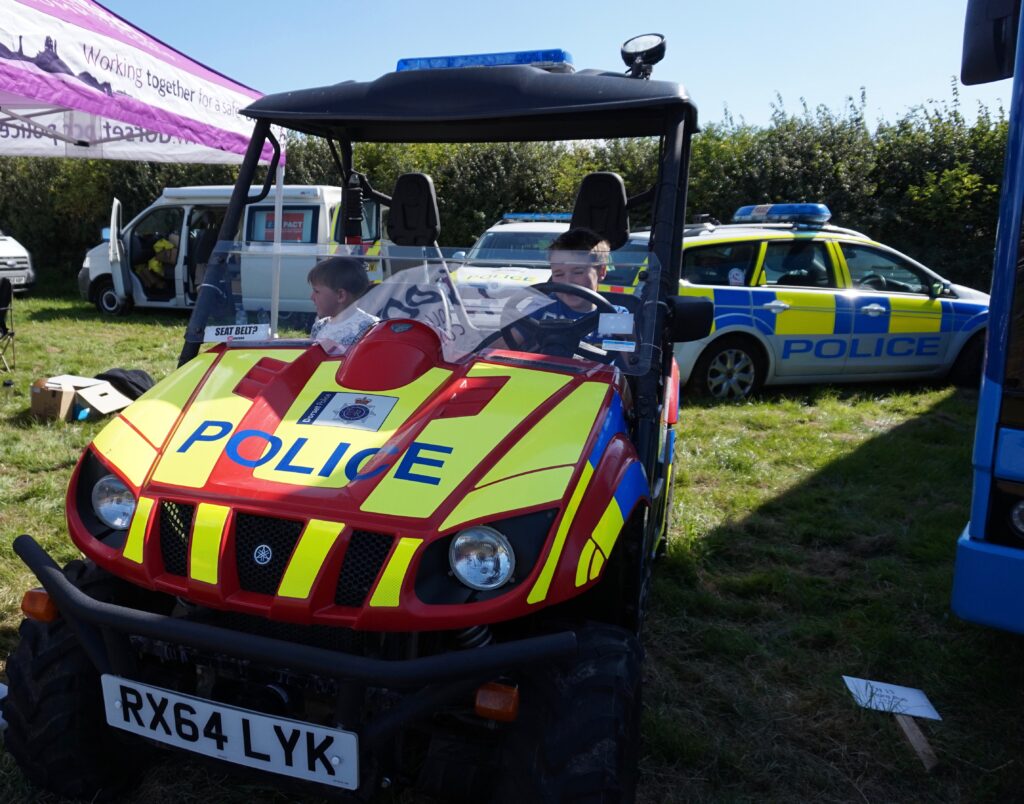 In fact I struggled to get the kids away from this spot as they were soon designing and making badges too.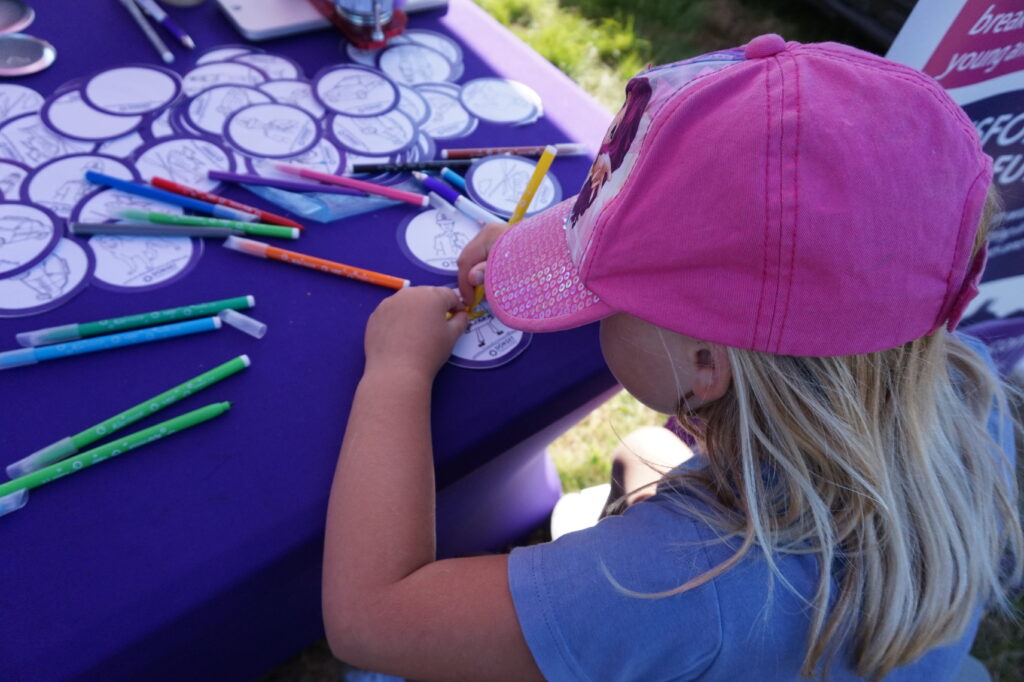 Once I finally managed to tear them away we wandered along the path way and spotted a showjumping arena, horse display arena and lots of stalls to explore. I had checked the program before we got to the show, so was heading for the Symonds & Sampson Countryside Ring where the Dog & Duck show was due to start.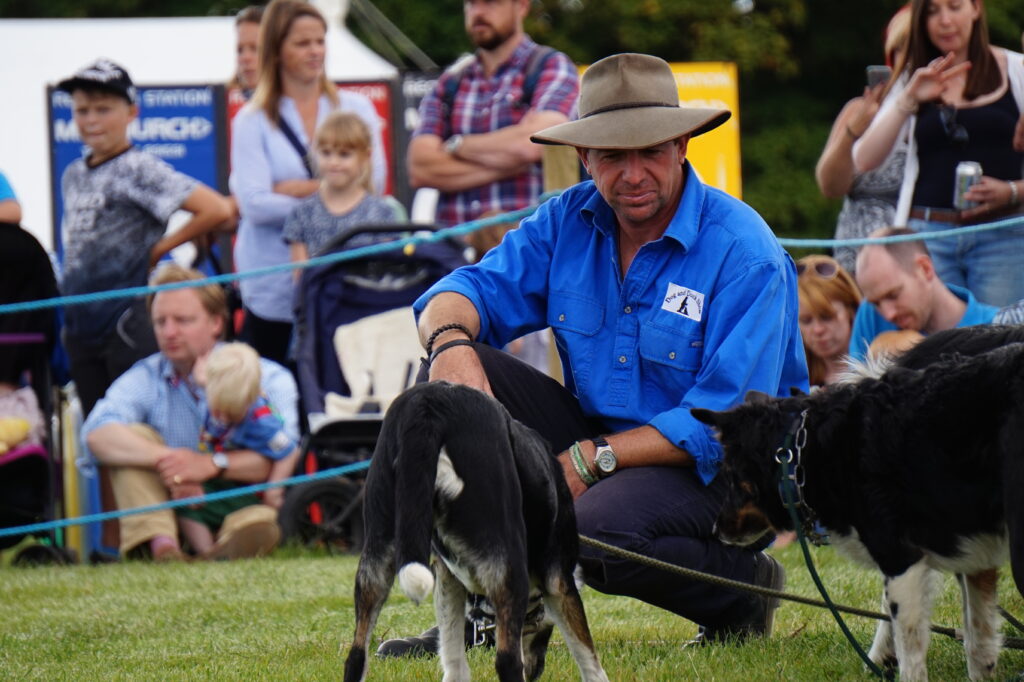 Stuart Barnes and his team use trained and untrained sheep dogs to herd Indian Running Ducks, amusing and educating the audience about common dog behaviour issues and about how these can be resolved.
It was fascinating to watch and both Isaac and Eliza got to go out into the arena and help for the final part of the show.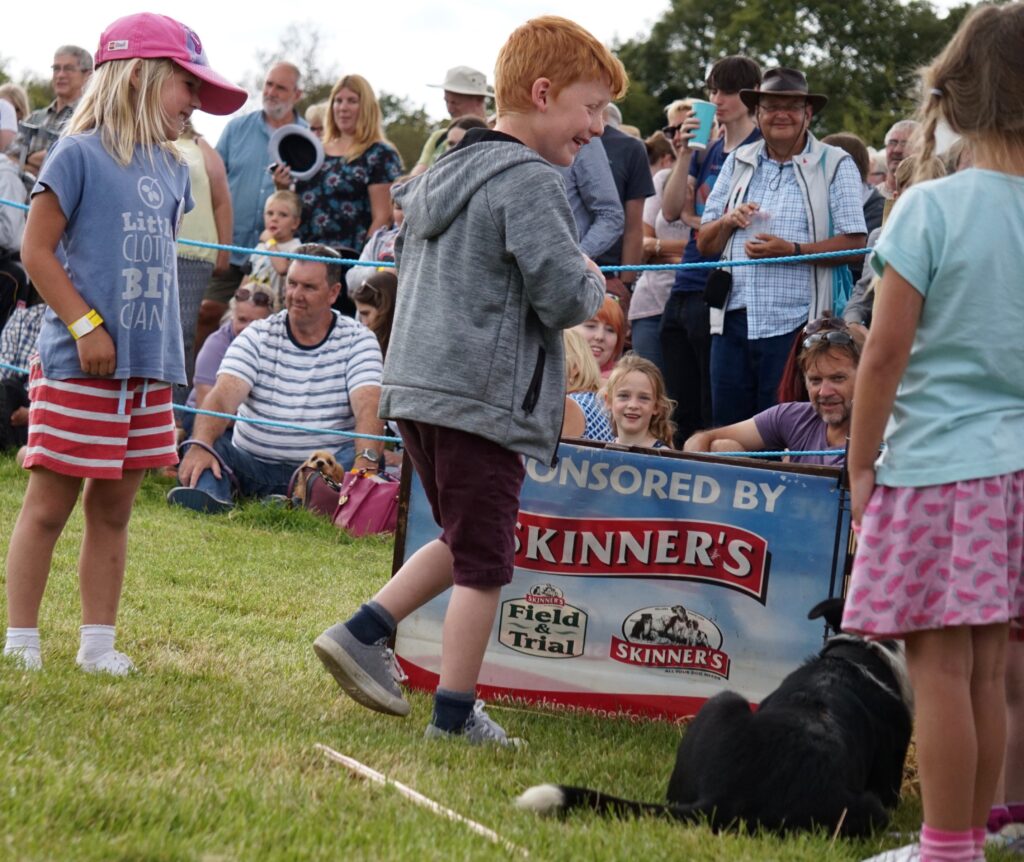 The kids were so inspired by what they saw that they insisted on getting The Adventures of Duke and Dolly, which is a book based on the stars of the show – Eliza has read it cover to cover already.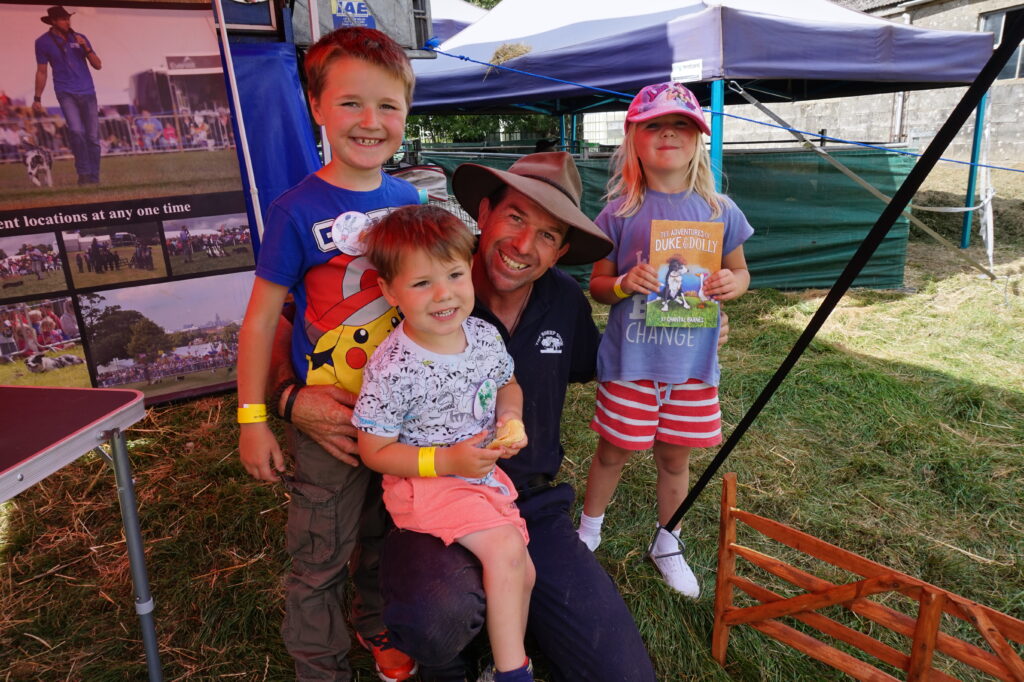 Next door to the countryside ring was Ferret Racing where you could bet on which ferret you thought would win for 50p, with the chance to win £1.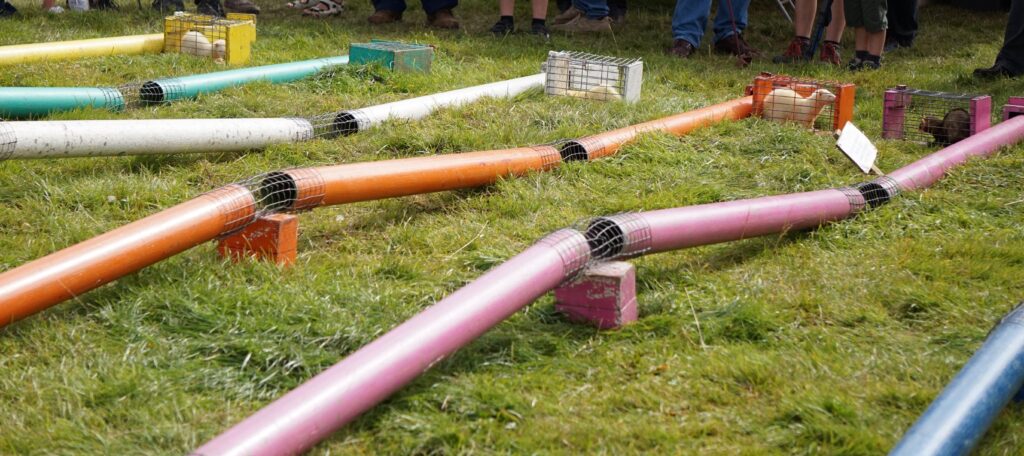 The kids picked their colours and there was lots of cheering and shouting as the ferrets made their way (slowly) along the tubes. The winner would be the first ferret to fully emerge the other end and after Eliza's pink one teased us by popping its head out first, it was Isaac's orange one that pipped it to the post.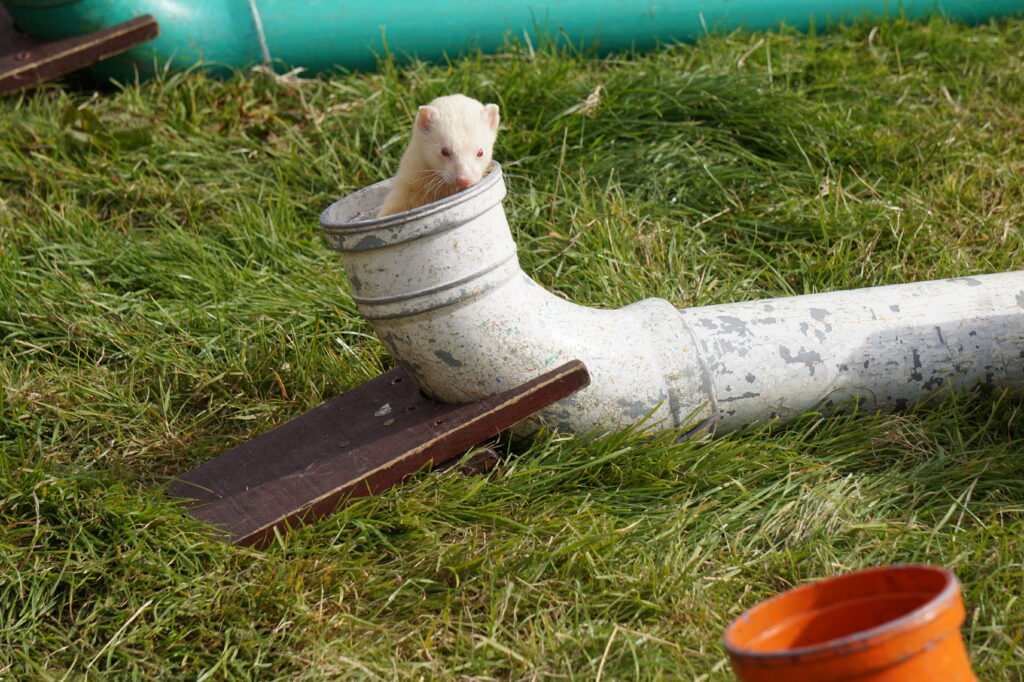 At the opposite side of the field was a huge marquee tent that was packed full of rabbits, some on show and others available to purchase.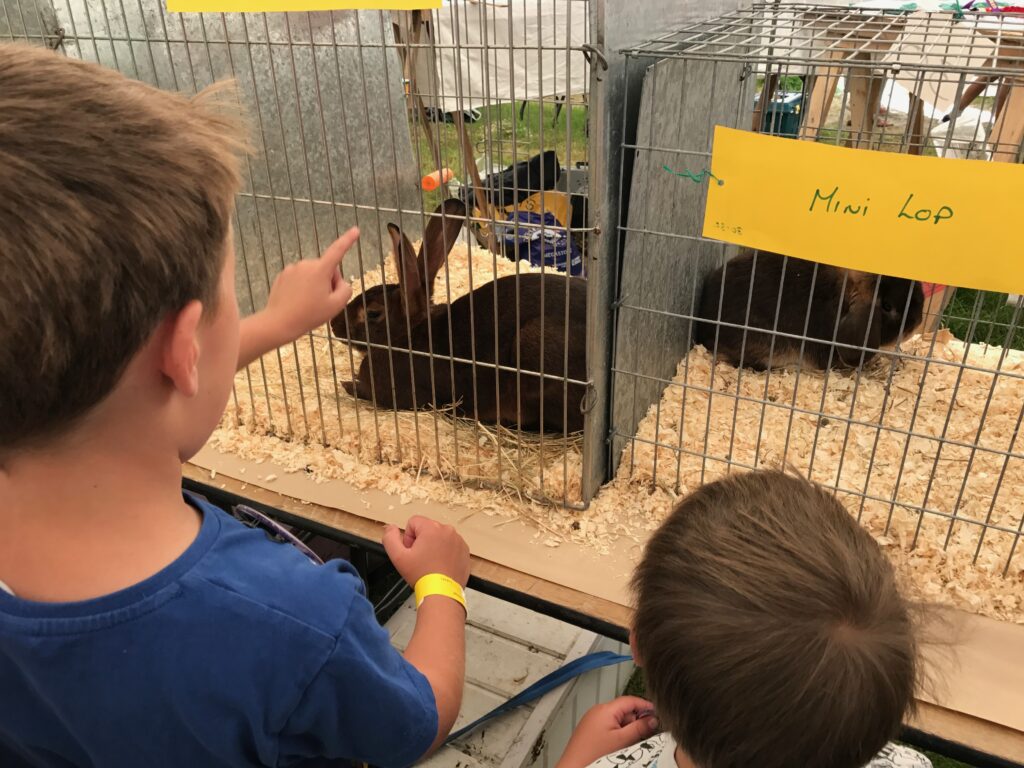 The next show we wanted to catch was The Sheep Show, which we caught the end of at Dorset Steam Fair the week prior.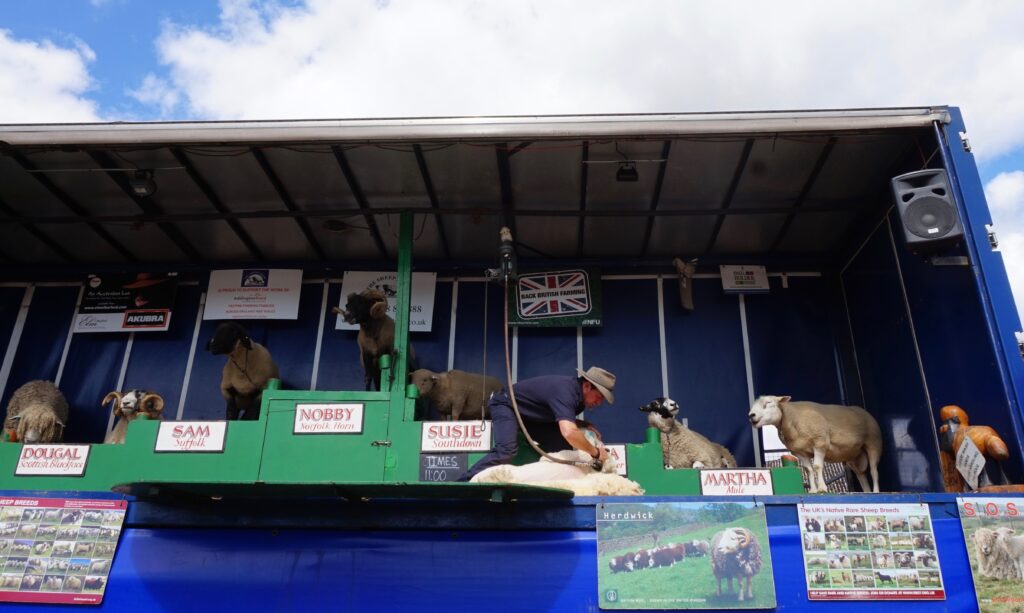 Again hosted by Stuart Barnes, the show is a humorous educational live stage show about sheep and wool, featuring live sheep shearing and nine different breeds of sheep. Make sure you stay to see the dancing sheep at the end!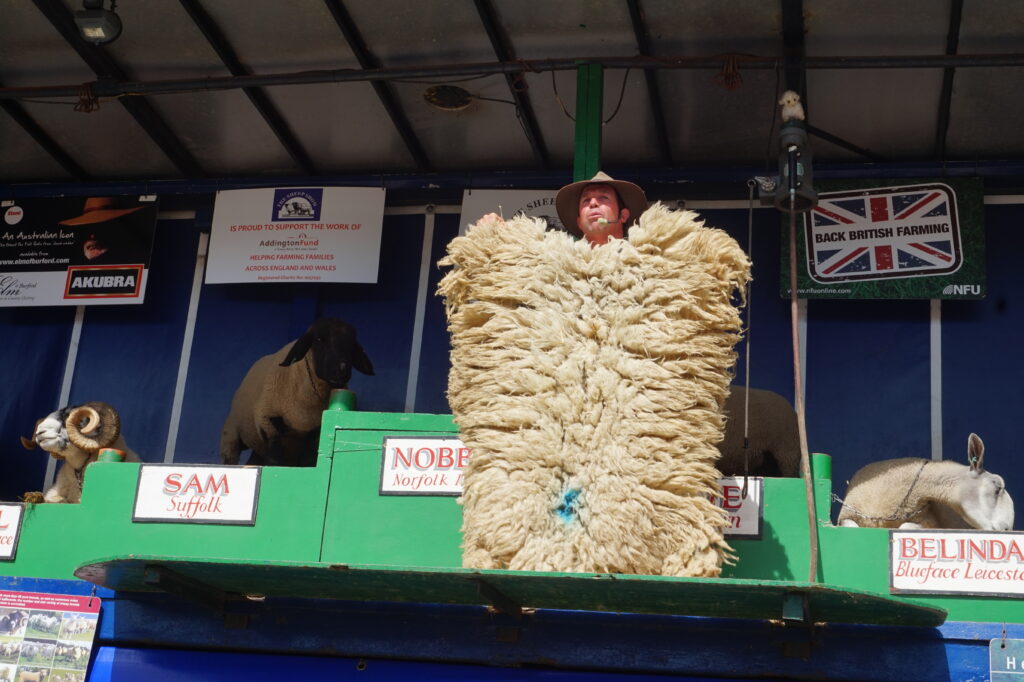 The great thing about Dorset County Show is that there are learning opportunities around every corner. The kids got to learn where their food comes from and try to identify different types of grain and find out what it is used for.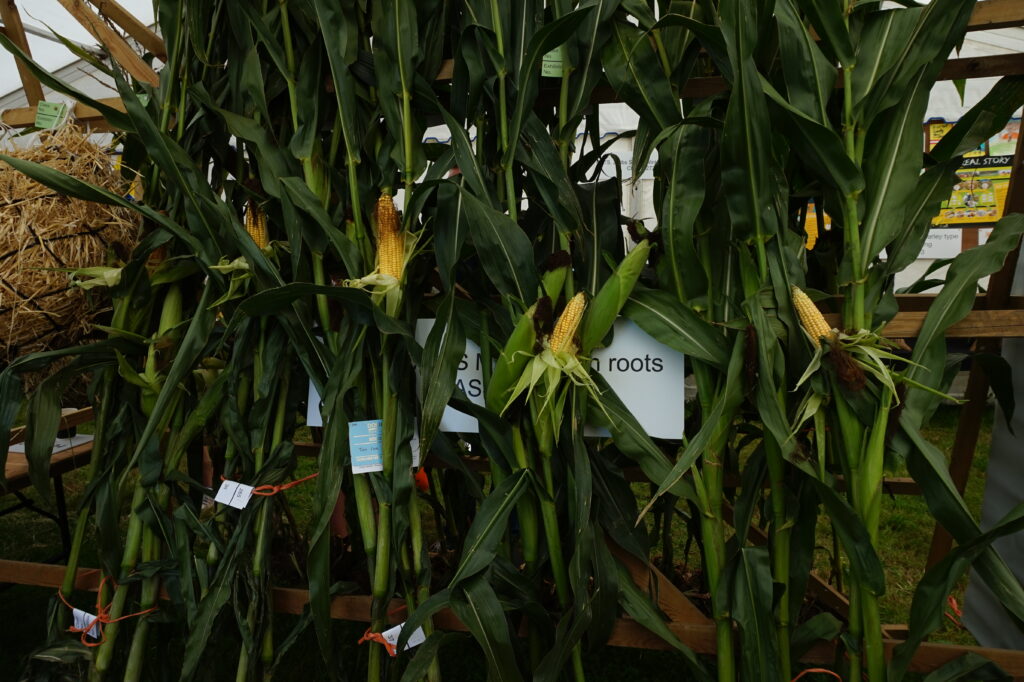 Of course, meeting the animals and watching the some of the judging was fun too. We saw chickens, cows, sheep and pigs being put their paces.
There were also both new and vintage cars on display as well as farm vehicles and machinery.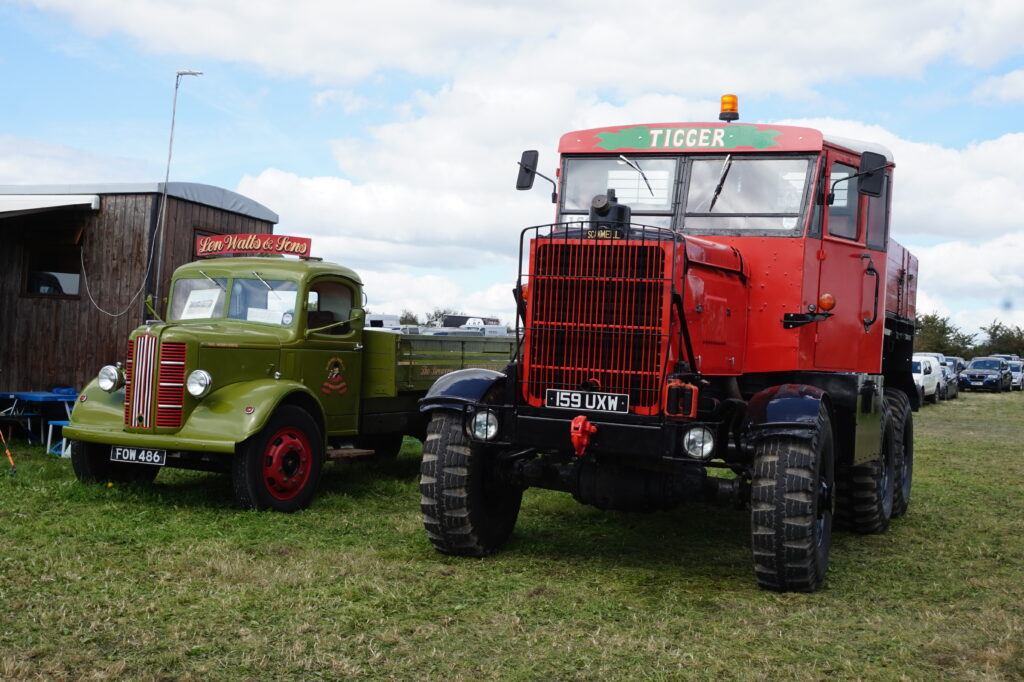 The craft tents were packed full of wonderful artwork, delicious local produce and natural beauty products to try.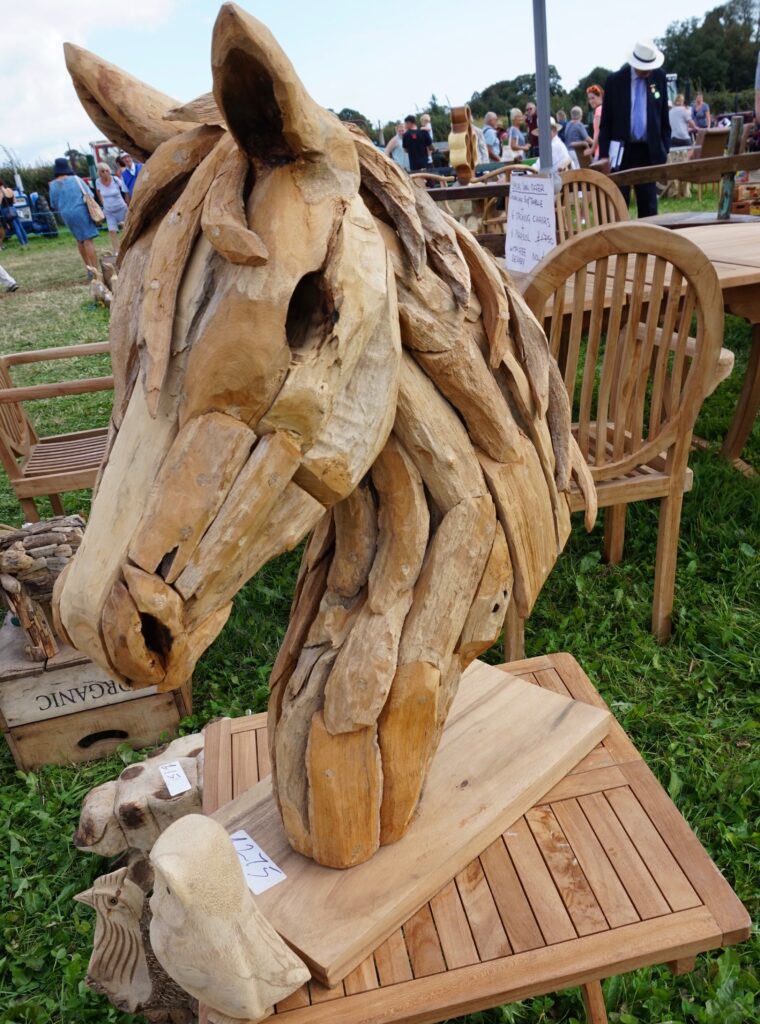 If the kids need something a little more exciting, then there is a large fairground too.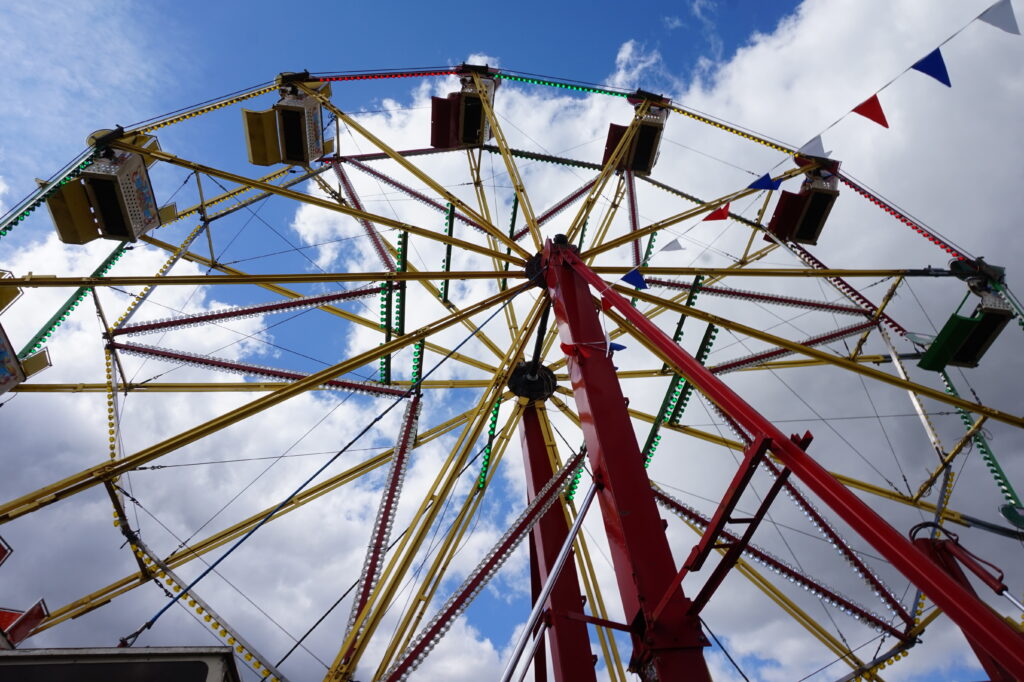 We took a picnic along with us and ate it whilst watching the horse and carriage display in the main arena, but there are a great range of catering outlets throughout the showground as well as the Food Halls and Food Courts, complimented by a number of public bars hosting live entertainment.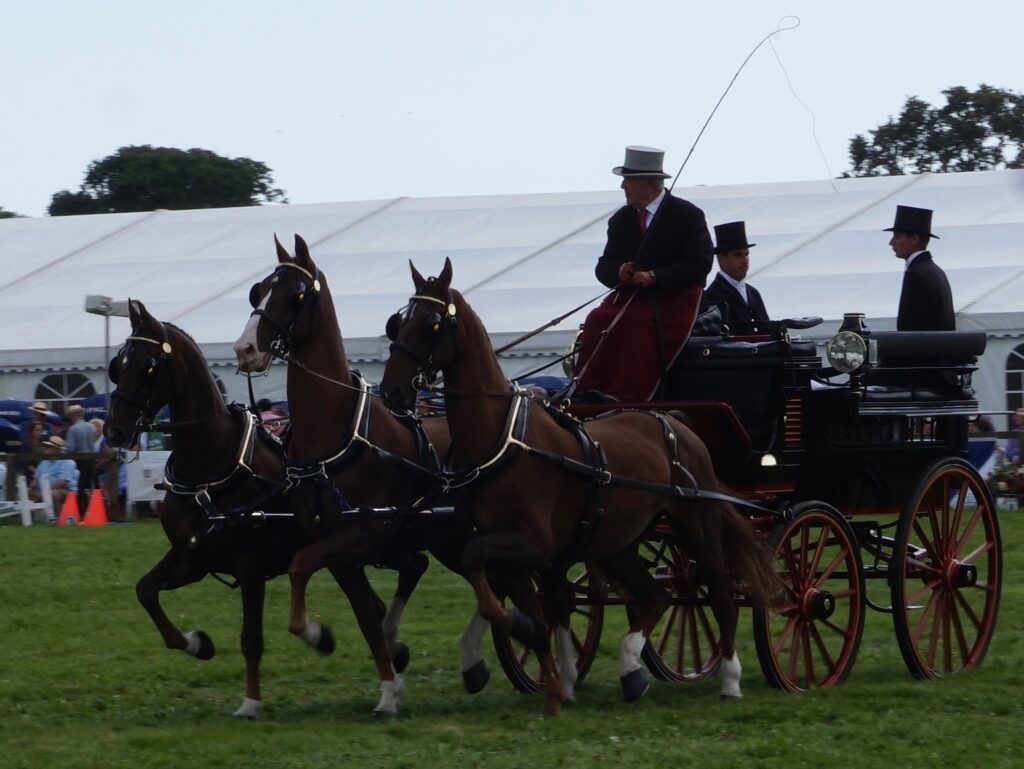 There were also gun dog displays, terrier racing, birds of prey and much much more. We easily spent a full day at Dorset County Show and thoroughly enjoyed everything it had to offer.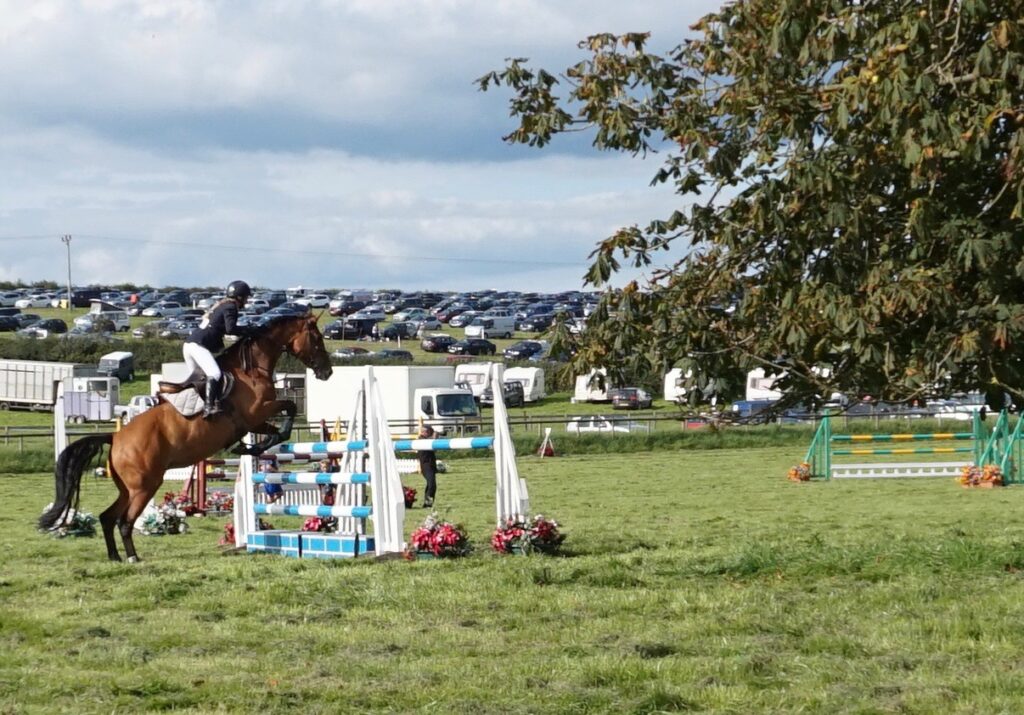 Dorset County show is being held between 2nd & 3rd September 2017 with tickets costs £17 per adult and children go free.