Do you take your iPad or tablet in the car to keep the kids amused on long journeys?
Do you worry about them getting a sore neck?
Let me introduce you to Cosy Holder – a fun yet practical soft tablet and ebook holder. It's removeable carry strap means it's ideal for home or travel and the padded accessory pouch is useful for bits and bobs and can even hold an iPad Mini, small tablet or eBook.
Cosy Holder comes in two colours, Frankie is green and Bailey is purple, and the ipad sits comfortably on the cushion with the tongue keeping it safely in place.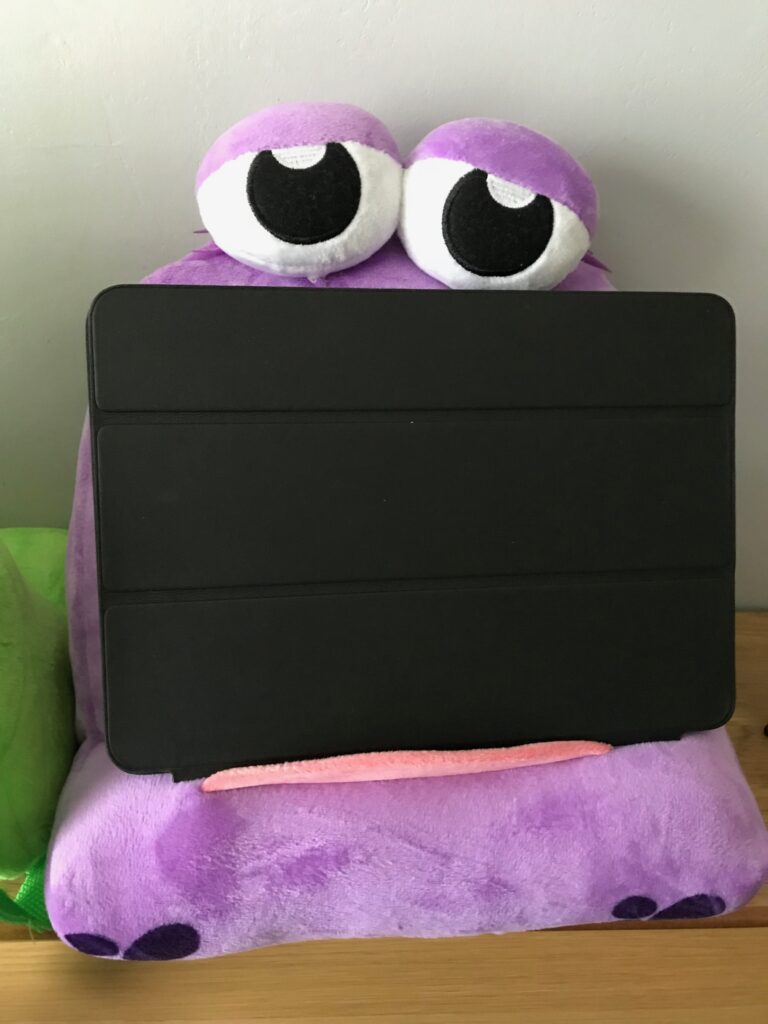 The kids not only use it in the car, but also at home when completing their Mathletics homework or for playing games.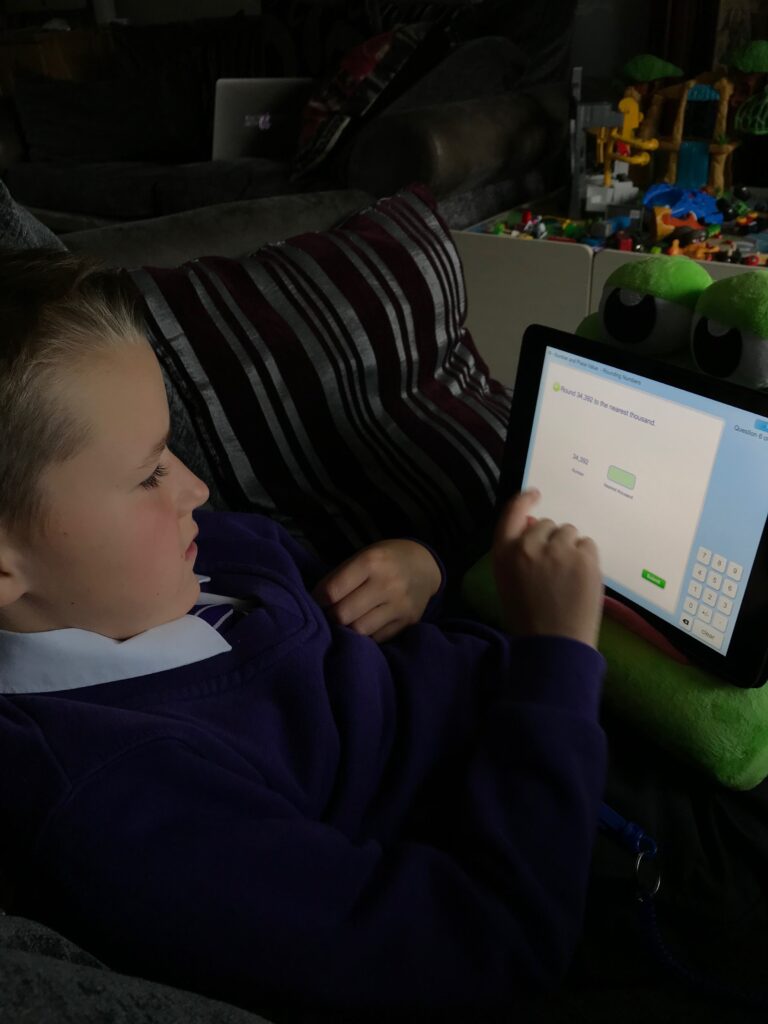 When it is not being used to hold an electronic device or book, it can also double up as a comfortable pillow or cushion.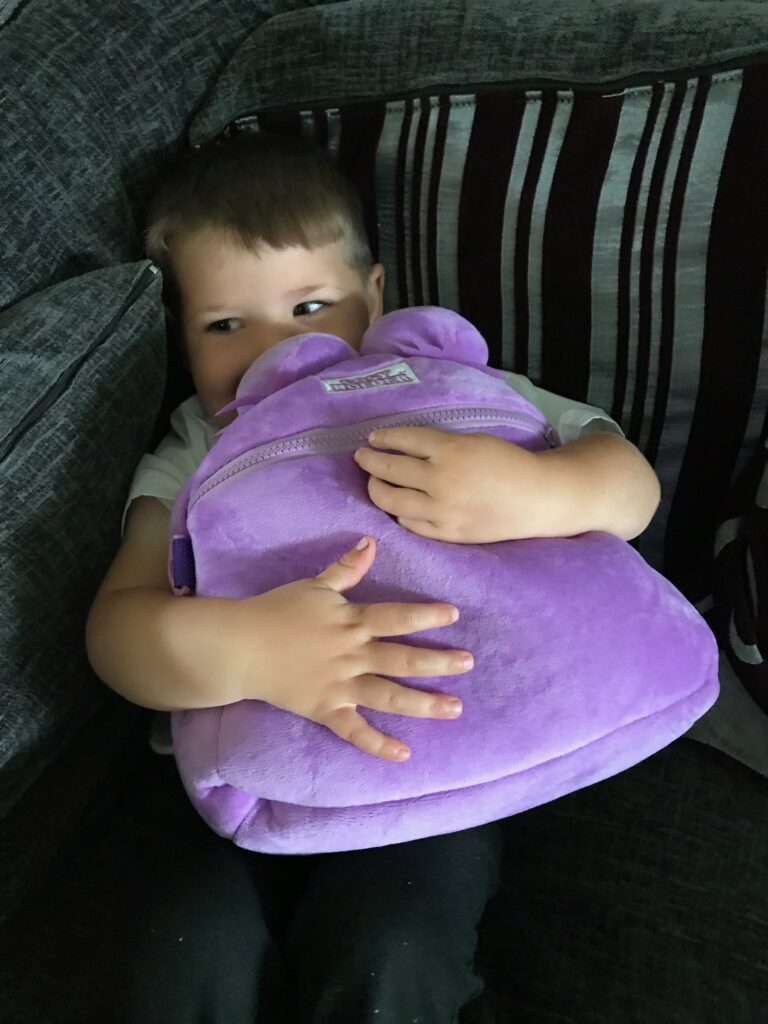 The Cosy Holder is designed and made in the UK to a very high standard with soft plush and vibrant colour, but most importantly with children in mind – 100% child safe.
Cosy Holder is available for the introductory price of £19.99 direct from the Cosy Holder website.