Last year we were lucky enough to be some of the first people to review the #1 Toy for Christmas – Hatchimals.
This year Hatchimals are back and much as we loved our Penguala, Spinmaster have worked on feedback from last years toy and made Hatchimals Surprise easier to hatch and even more fun!!
First impressions of the mysterious jumbo egg is it is much bigger than last years.
In the box comes a quick start guide, the egg and instructions for the hatchling.
How to hatch your Hatchimals Surprise
To start the hatching process you need to unscrew the plastic locks in the bottom of the egg by simply twisting them off, you then simply interact with your egg by rubbing the bottom half and watch in awe as your Hatchimals lights up inside the egg.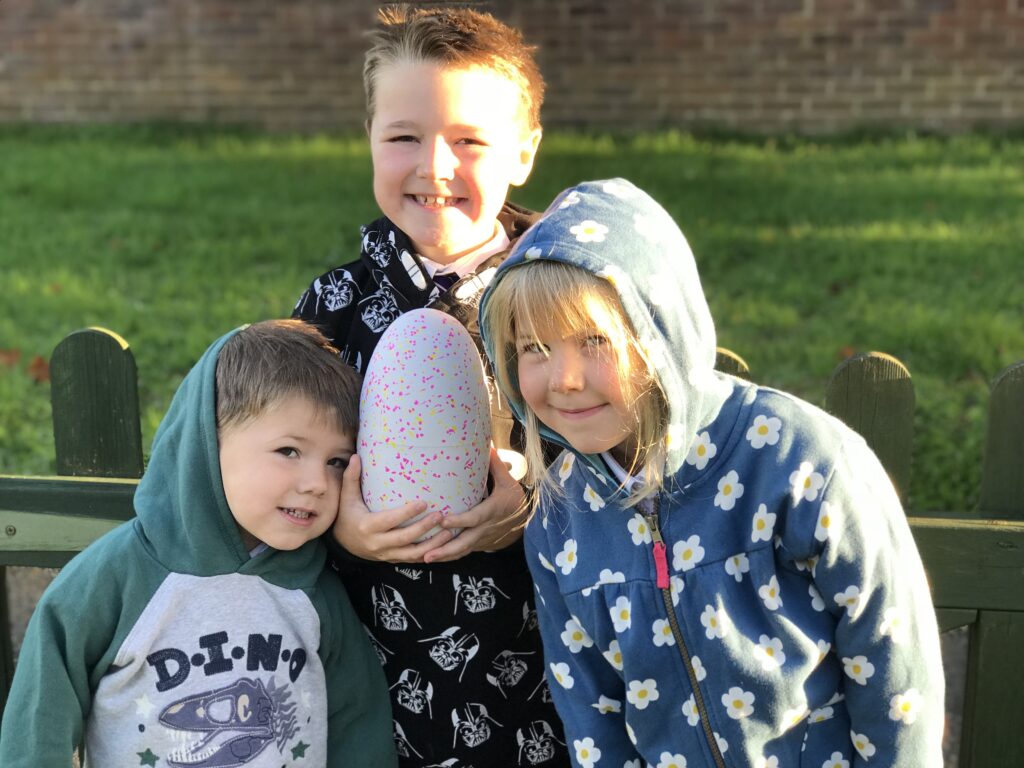 Keep your colour coded Quick Start Guide to hand as the 'egg' tells the kids what it needs them to do in order to hatch it. As soon as the egg turns a rainbow colour the Hatchimal is ready to hatch.
The box says that the egg takes 20-25 minutes to hatch but ours was a little quicker at just over 15 minutes and it sings Happy Hatchy birthday when it arrives which is super cute too.
What is the surprise?
It's twins!!!!!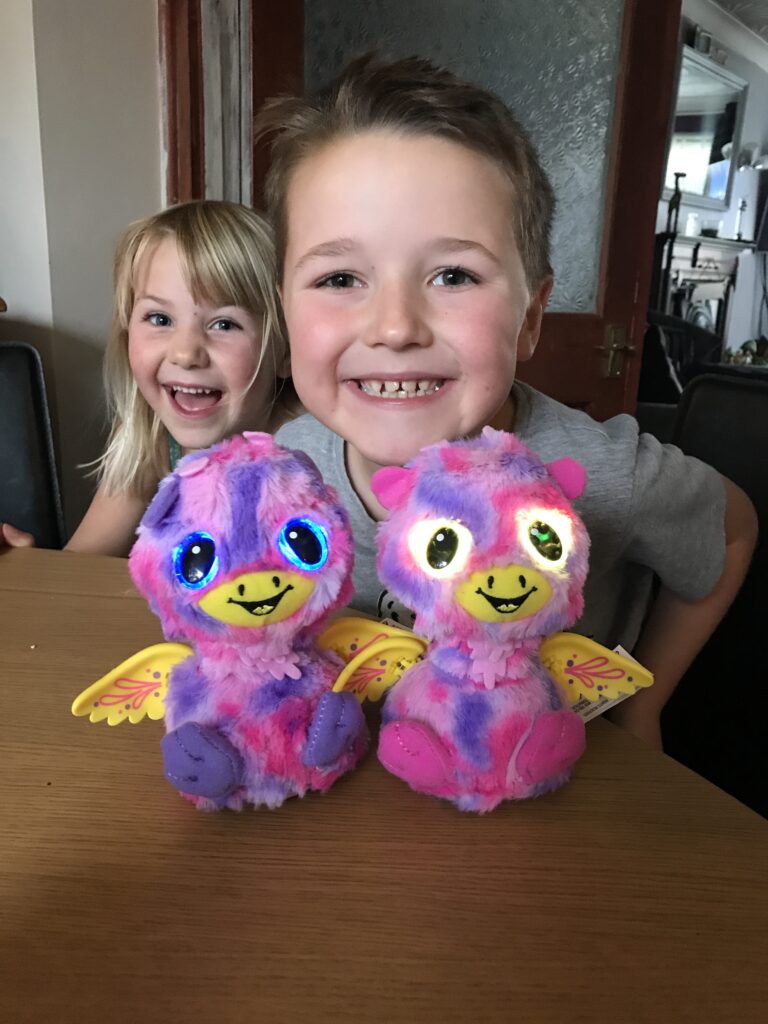 Brilliant if you have two children but can only afford one egg, as you can get have one each.
You need to interact with the twins to grow them through three stages: from baby, to toddler, to child. Each age unlocks new ways to play at each stage.
Check the base of each Hatchimal to figure out who is who, as they are labeled A and B. This is important because each twin has a different personality. Twin A is able to move, while Twin B likes to record what others are saying.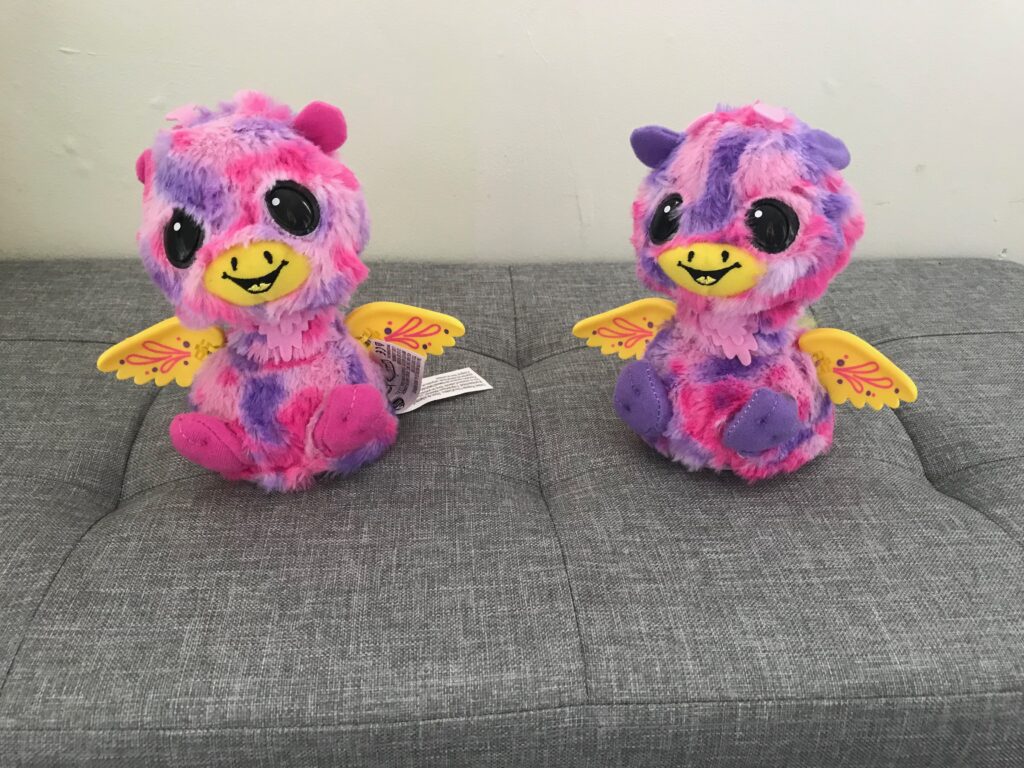 Best of all, the Hatchimals twins love spending time together and they can really sense and respond to one another – including telling secrets, jokes, playing games and singing and dancing. It's best to face the Hatchimals towards each other, as they use their glowing LED eyes to interact. They are much more fun when they're #twinning.
You can even reset them back to babies if you want to grow them through the stages again.
Will you hatch a Giraven or a Peacat?
Hatchimals Surprise are available from all good toy shops with an RRP of £74.99.