The kids love Rockreef Climbing Activity Centre on Bournemouth Pier, but the one thing that stopped us attending as often as we would like is that there was nothing for Sebby to do whilst his siblings were climbing.
One adult is required to accompany up to a maximum of three children under 16 and the safety briefing with them to become their 'Clipper'. They are then responsible for ensuring their group are safely clipped in at all times, meaning that I always needed to go with Hubby so I could keep an eye on Sebby, although now he is 4, he can join in too!!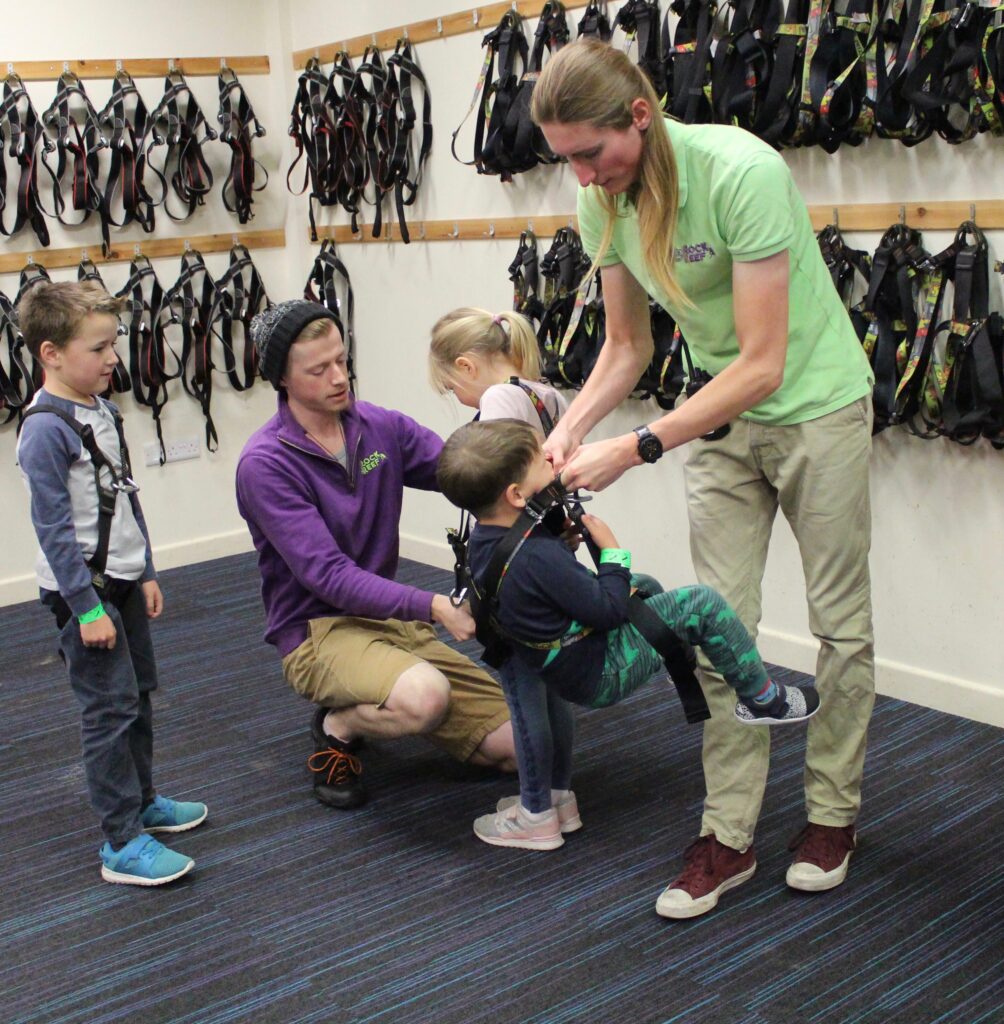 To help with this problem, RockReef have launched a new 'Drop 'n' Go' session whereby parents can drop their children off and leave them for up to 2 hours. The first session launched on Saturday 21st October and subsequent sessions will be every Saturday thereafter.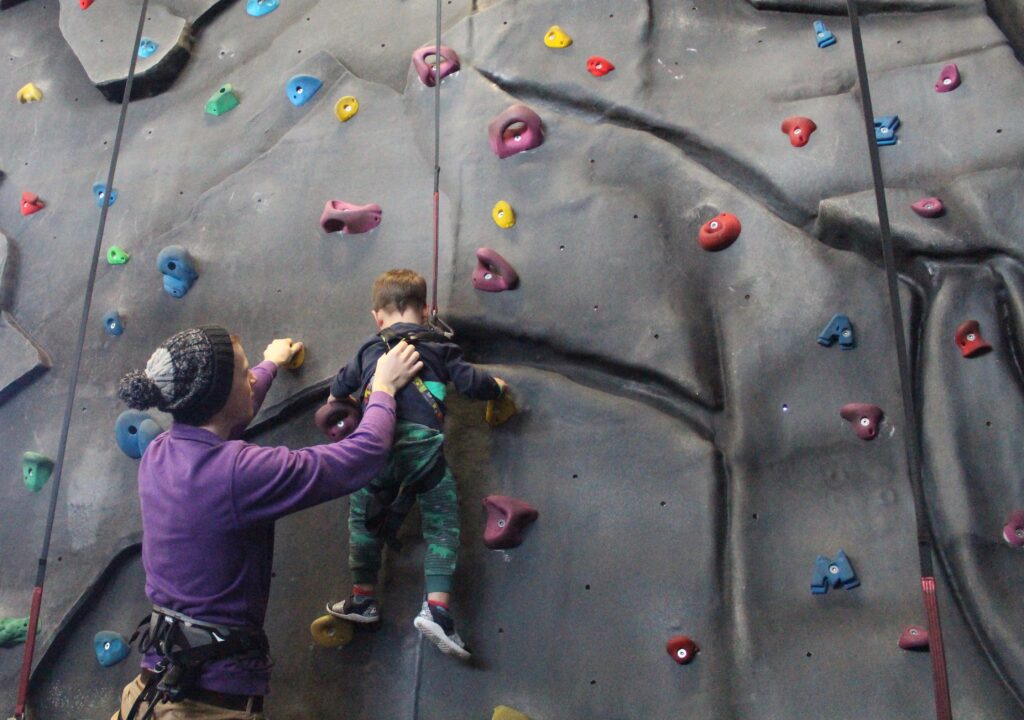 The session is available to children age 4 upwards and it is advised that booking in advance is essential. The session will cost £15 and includes up to 1½ hours climbing and unlimited squash.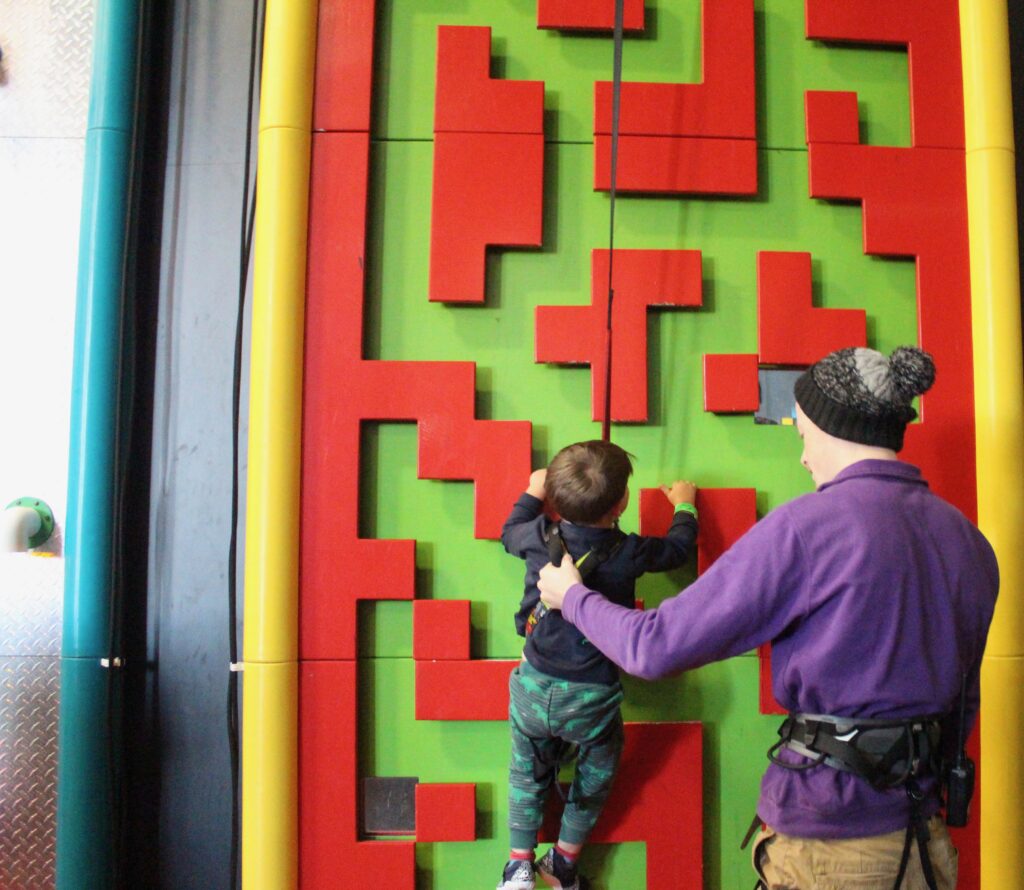 The great thing about these sessions is that the kids are with a team of fully trained & DBS checked instructors, like Aaron, who not only help them clip on and off the equipment, but also help them build on their climbing skills, or set the experience children, like Isaac, challenges, like climbing up the wall a certain direction.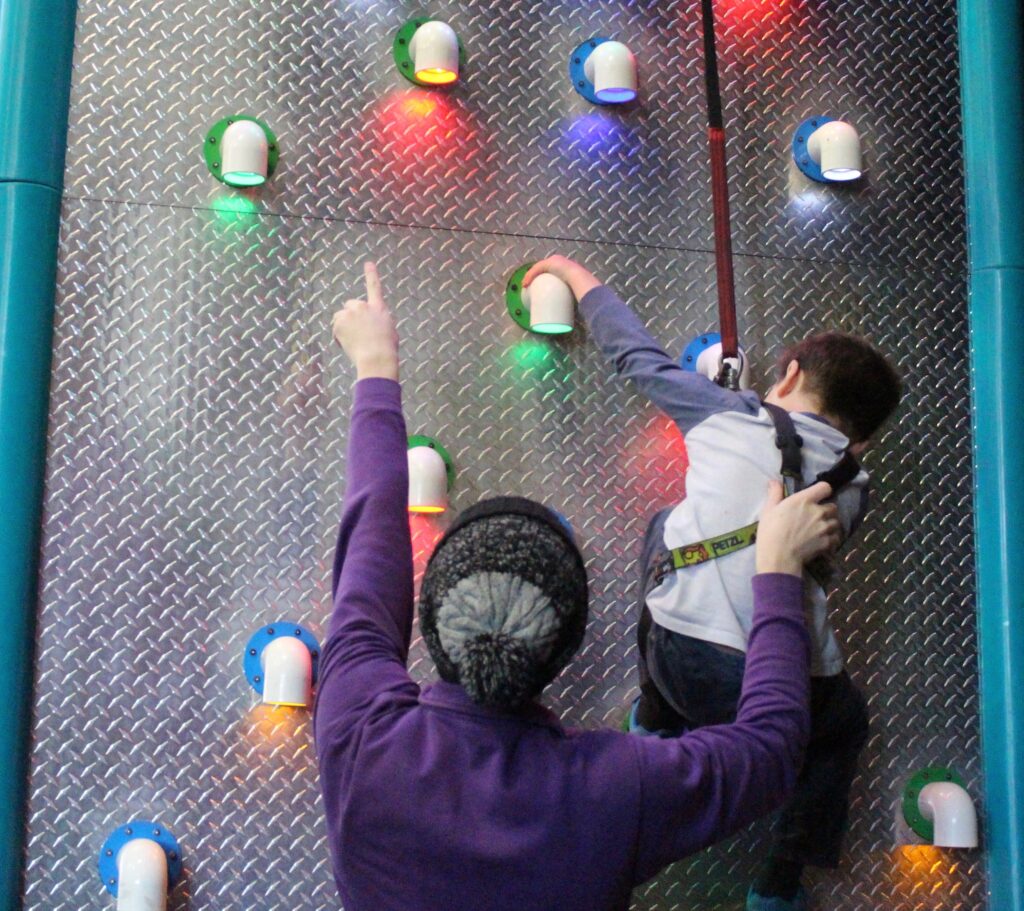 To make it extra easy for parents, the kids on the Clip 'n' Go session meet outside Hot Rocks at Pier Approach from between 9:30 – 9:50am with collection from 11:45am – 12:15pm at the same location, so no parking is needed.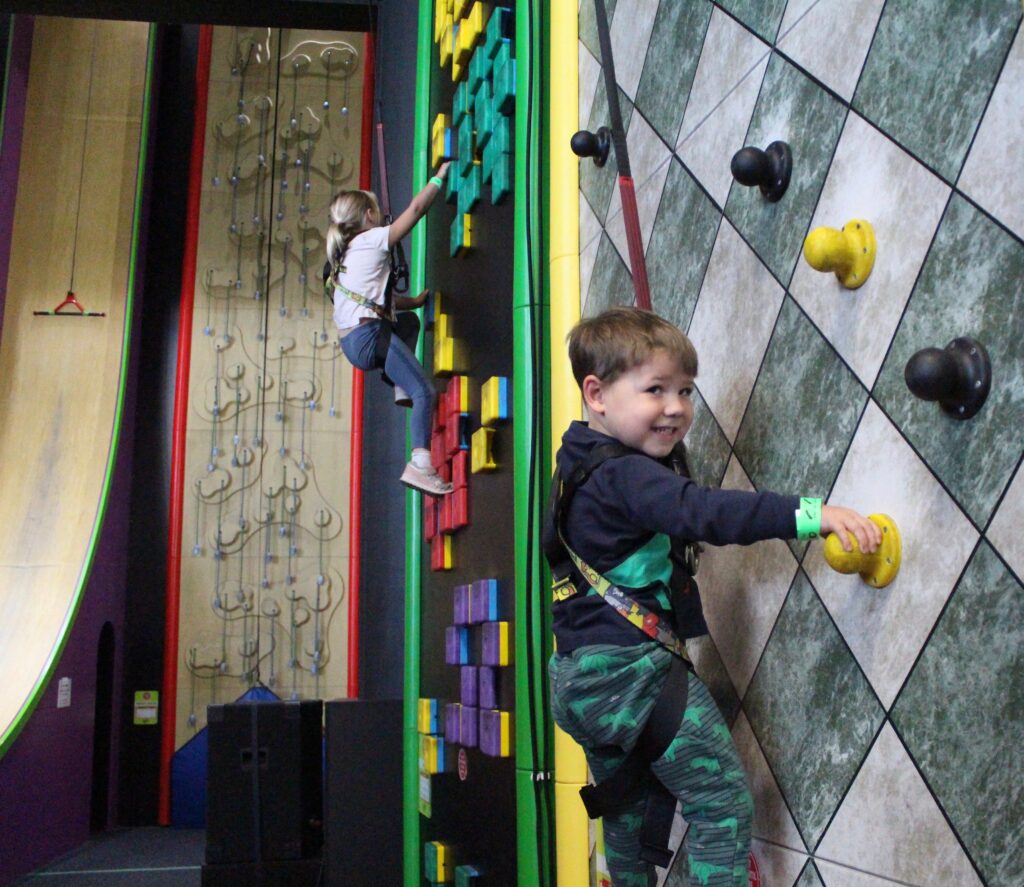 With 25 unique Clip 'n' Climb walls and the 'Stairway to Heaven' climbing challenge, RockReef indoor activity attraction provides endless amounts of fun for participants, whilst pushing and testing their agility, confidence, climbing and problem-solving skills.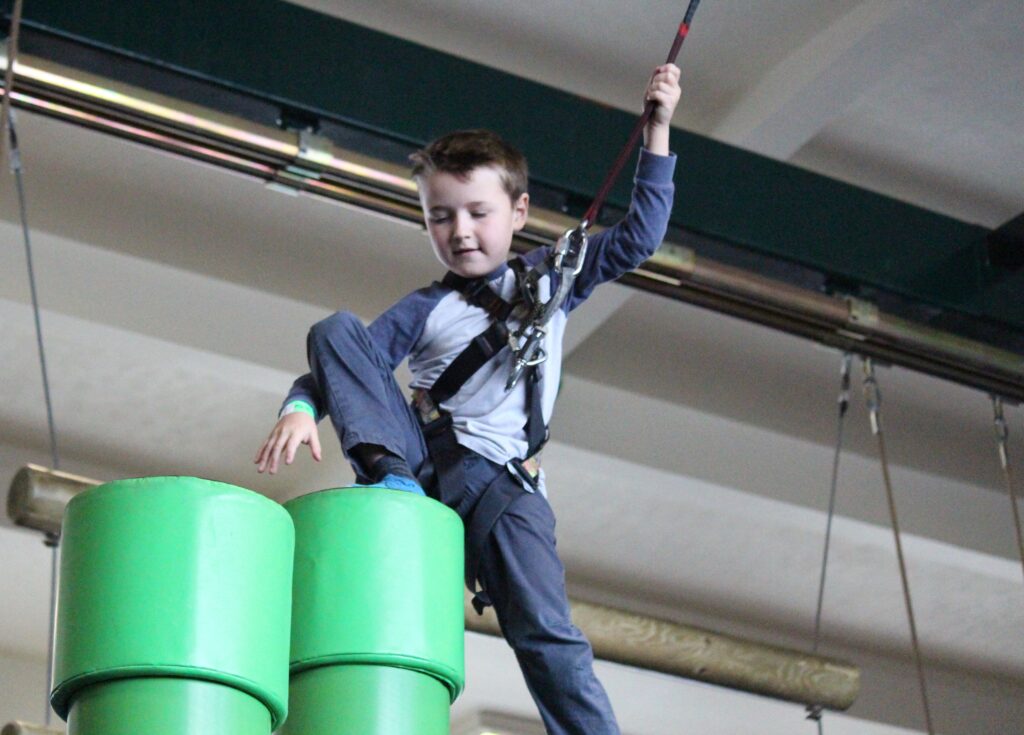 Each wall creates a different challenge – whether it be testing speed, deciding on the quickest or hardest route to navigate or where to distribute one's body weight.
Also in the centre is the HighLine aerial obstacle course, suspended 20ft in the air.  The swinging obstacle course includes a diverse mix of challenges, including the Swing Logs, Free Beamer, the ever-moving Cross Logs, Hi-Low Steps, Cargo Net, Tunnel and the Slope Walk.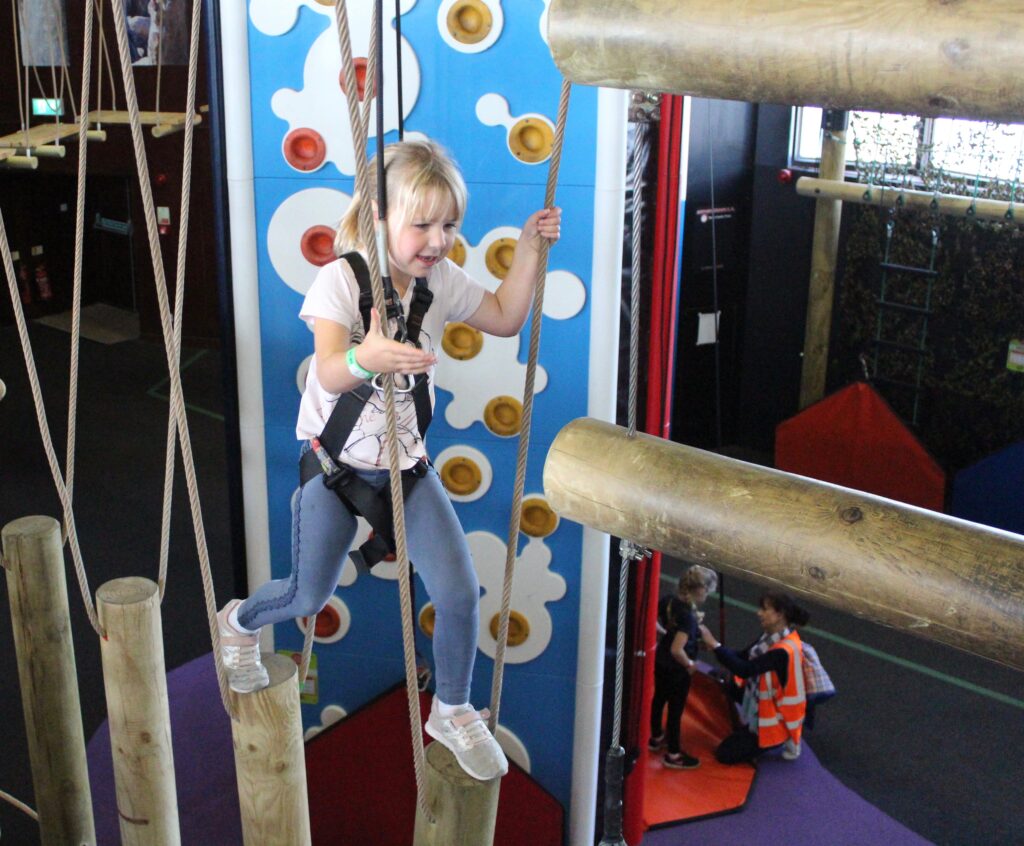 You need to set your level of challenge and difficulty before you take on the HighLine obstacle challenges and recommend you start on easy and work you way up.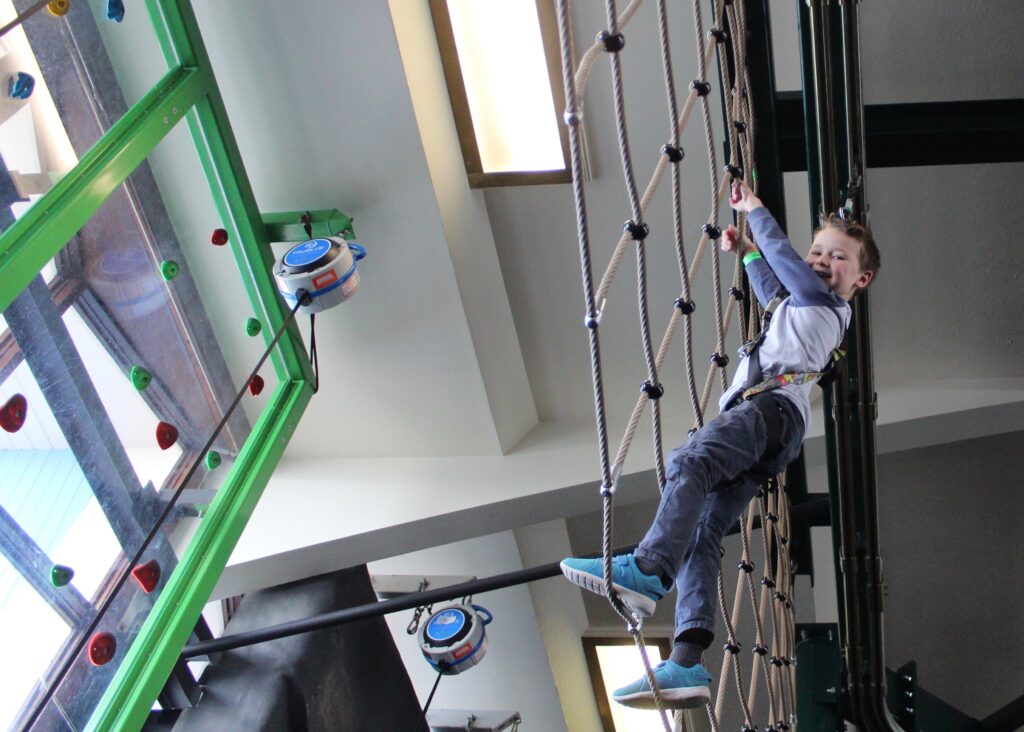 Will you rise to the challenge and push yourself testing your body strength, core stability, balance and agility as you are suspended from up high?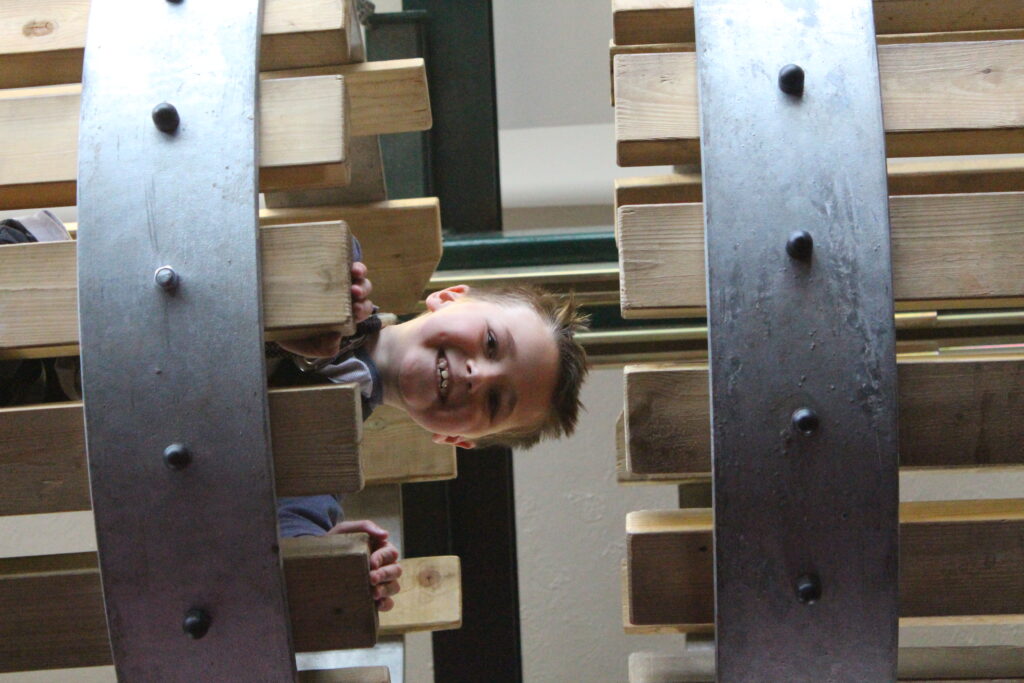 Can you pace yourself, get your timing and balance right to successfully complete the course in the best time possible?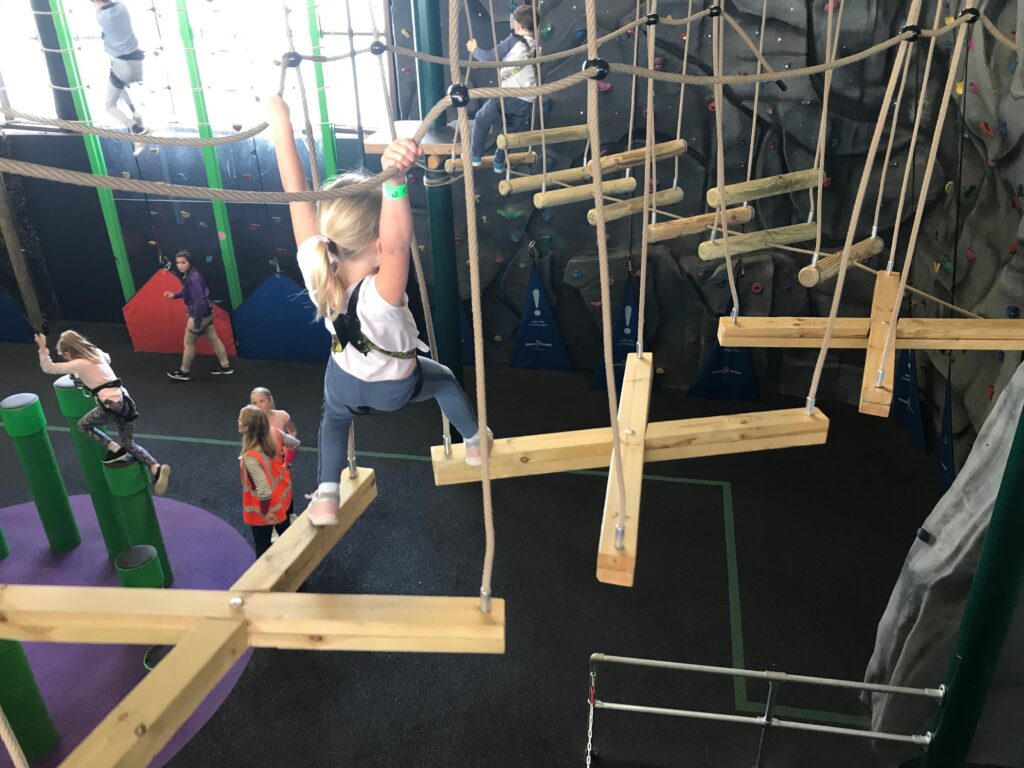 Are you brave enough to complete the course blindfolded?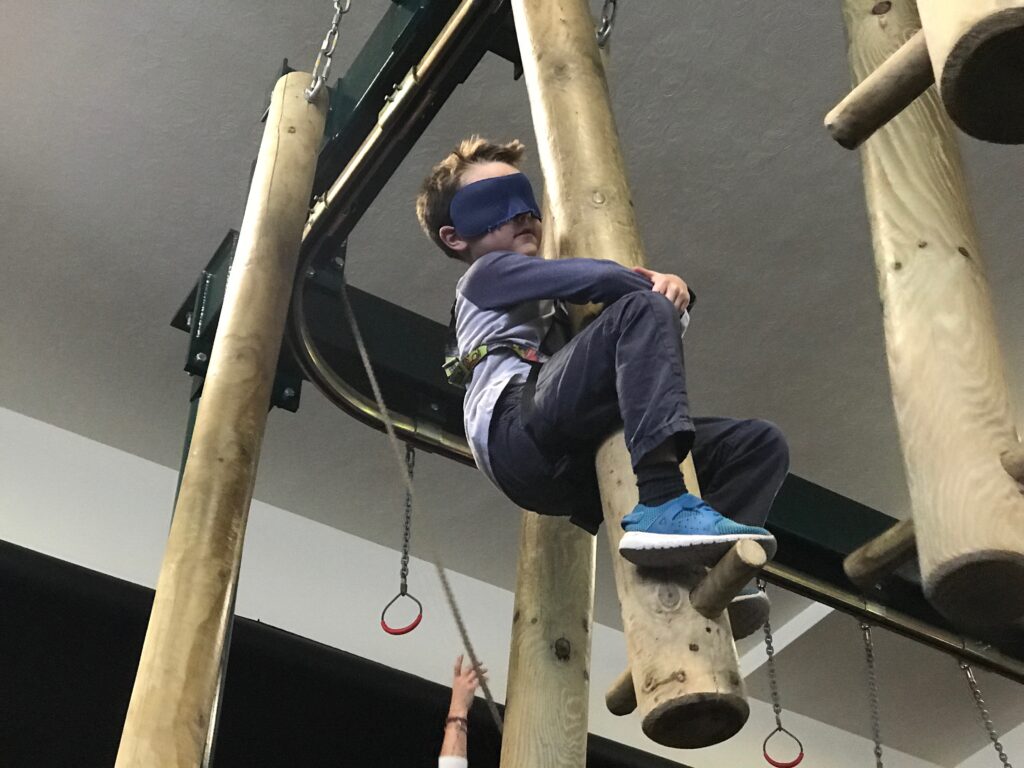 If you really get into bother, just sit back in your harness and let the course lead you!
Finally, for the keen explorer, there is the Pier Cave, which consists of three separate caving tunnels, each colour coded with varying levels of difficulty: Green = Easy, White = Medium and Red = Difficult.
The caves are very dark, however you are given a helmet and a head torch to wear. There are twists, turns, dips, bumps and rocks to manoeuvre past, plus a massive ball pit where friends and family can watch as they look down on you from the clear glass window above in the RockReef Café.
More information on the Rockreef Drop 'N' Go sessions is available here. They're anticipating that in the run up to Christmas this will provide the perfect shopping opportunities for parents and will prove extremely popular!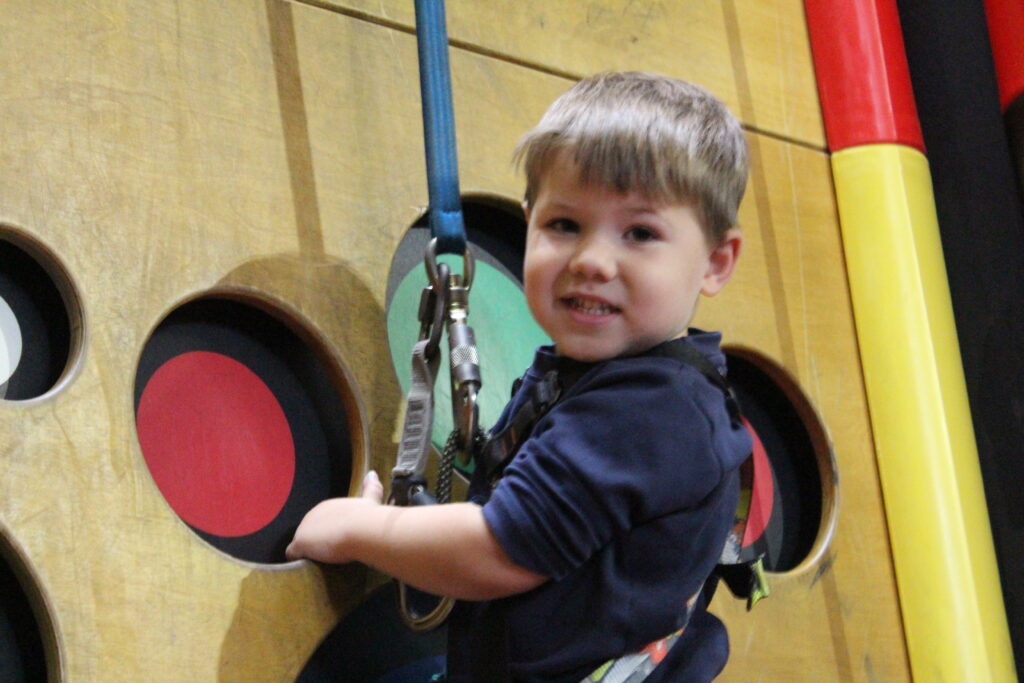 For biggers kids and adults, outside their is also the awesome PierZip, the world's first pier to shore zip wire, boasting a 250 metre dual zip line. Launching from the zip tower, thrill seekers can race out over the top of the waves to land on the beach for a unique and unforgettable experience.
Prices for Clip 'n' Climb start from £10pp and I would advise buying combo tickets for all activities for the best discounts.
Disclaimer: We were guests to Rockreef for the purpose of a review. All thoughts and opinions are our own.