I love it when the topics the kids are learning about in school really capture their imagination and this half term we have been doing a project on the Great Fire of London with Eliza.
She has been busy researching all the facts about the fire, including places, names and dates so I decided to book a trip to London so she could see where it happened.
We are fairly frequent visitors to London and I normally drive, but we have recently renewed our Family and Friends Railcard so I thought it would be a treat to go by train.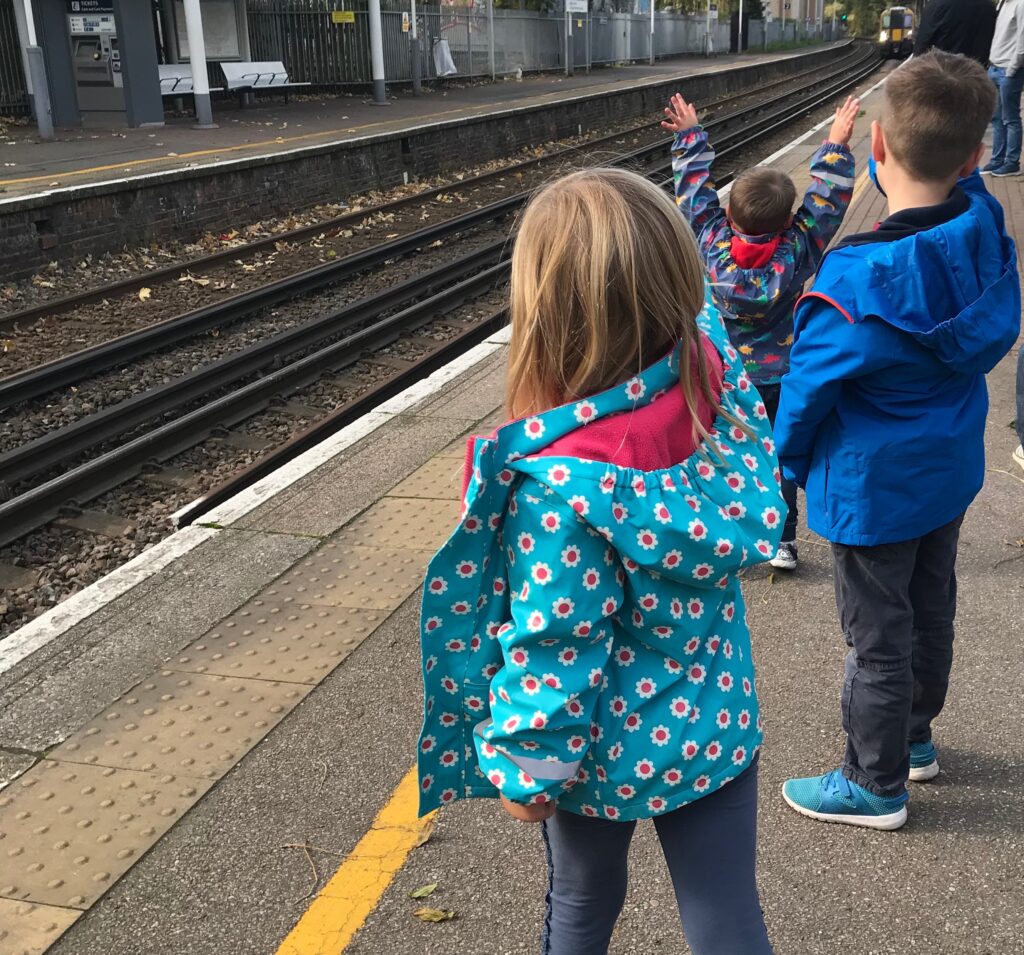 Did you know that for just £30 a year, the Family and Friends Railcard saves you 1/3 on adult & 60% on kids' rail fares throughout Great Britain for a whole year?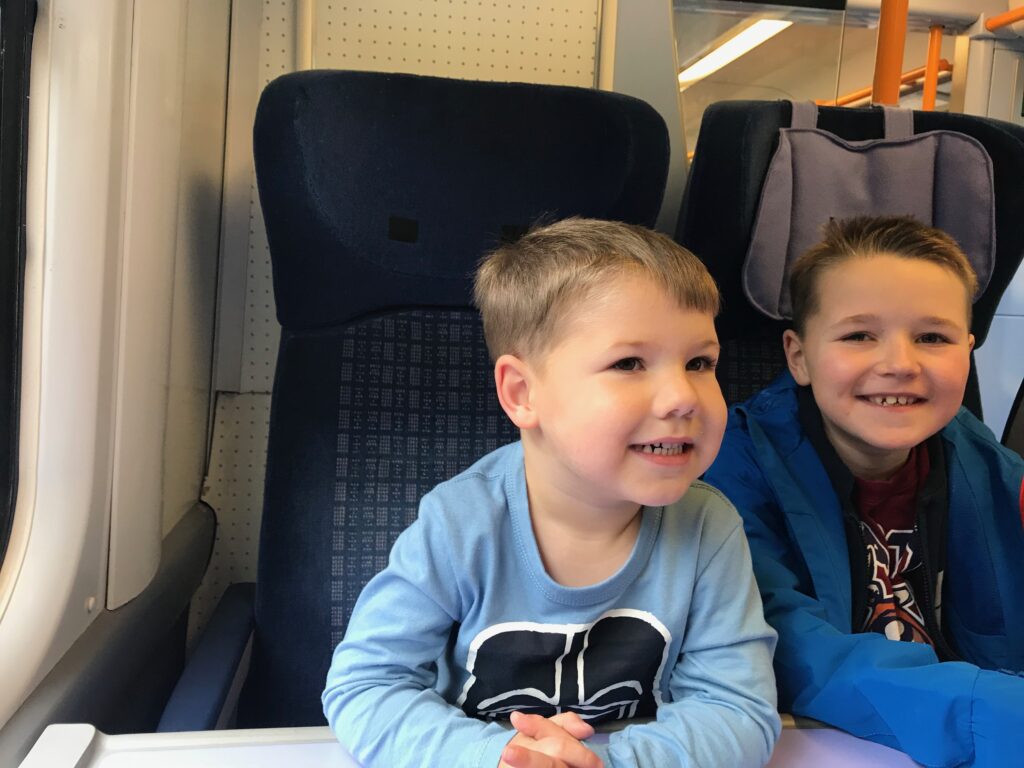 The trick to getting cheaper rail tickets is to book early, if you can, but even on same day travel you can save a lot of money. Tickets to London Waterloo from Bournemouth would have cost us £172.20 but with the Family and Friends Railcard they cost £97.60, a significant saving of £74.60.
The kids love travelling by train as they can get up and wander around, sit and play games with each other, or just watch the world go by out of the window.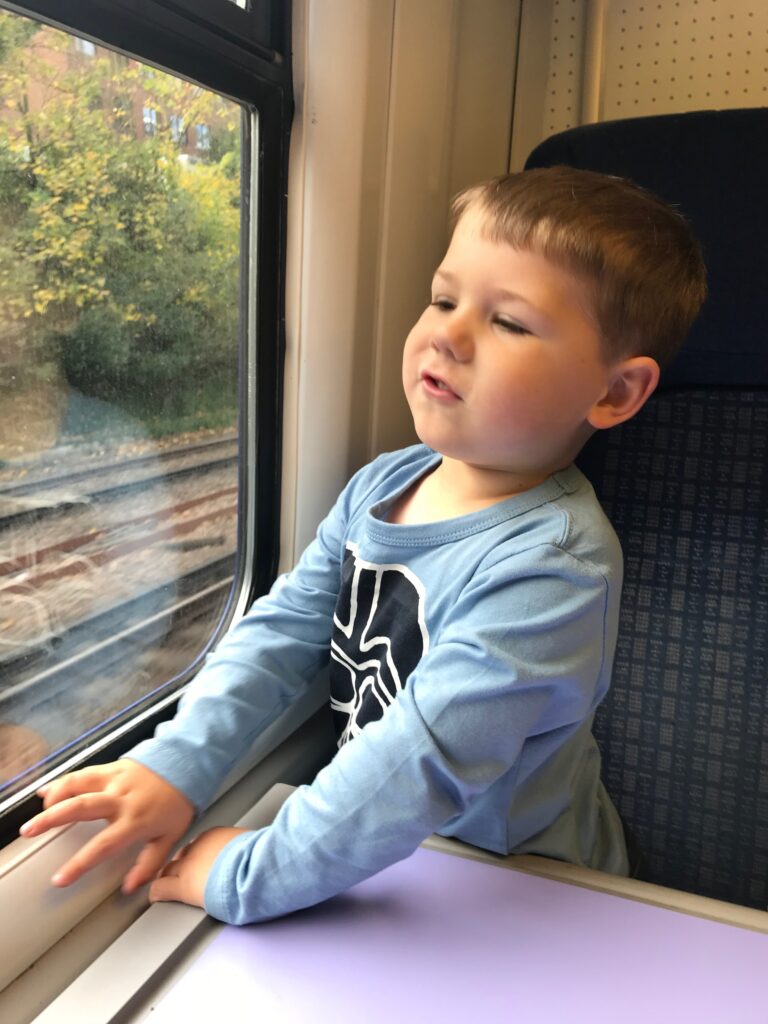 When arrived at Waterloo, the kids were in for a second surprise. We normally catch the tube to where we are going, but I had arranged to take a Big Bus London Sightseeing Tour and we had the top deck of the bus almost to ourselves.
The sightseeing tours allow you to soak up the city's history and atmosphere with ease as you can hop off the bus to explore as often as you wish, and rejoin the tour once you're ready.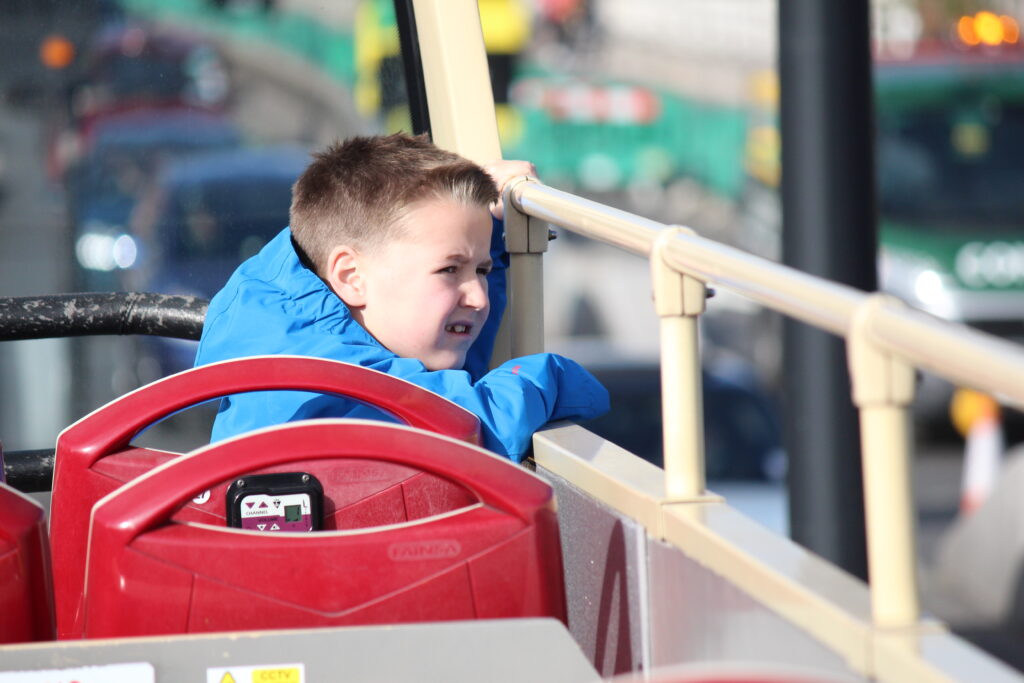 We all loved sitting on top of the open top bus as we got to see London like we had never seen it before.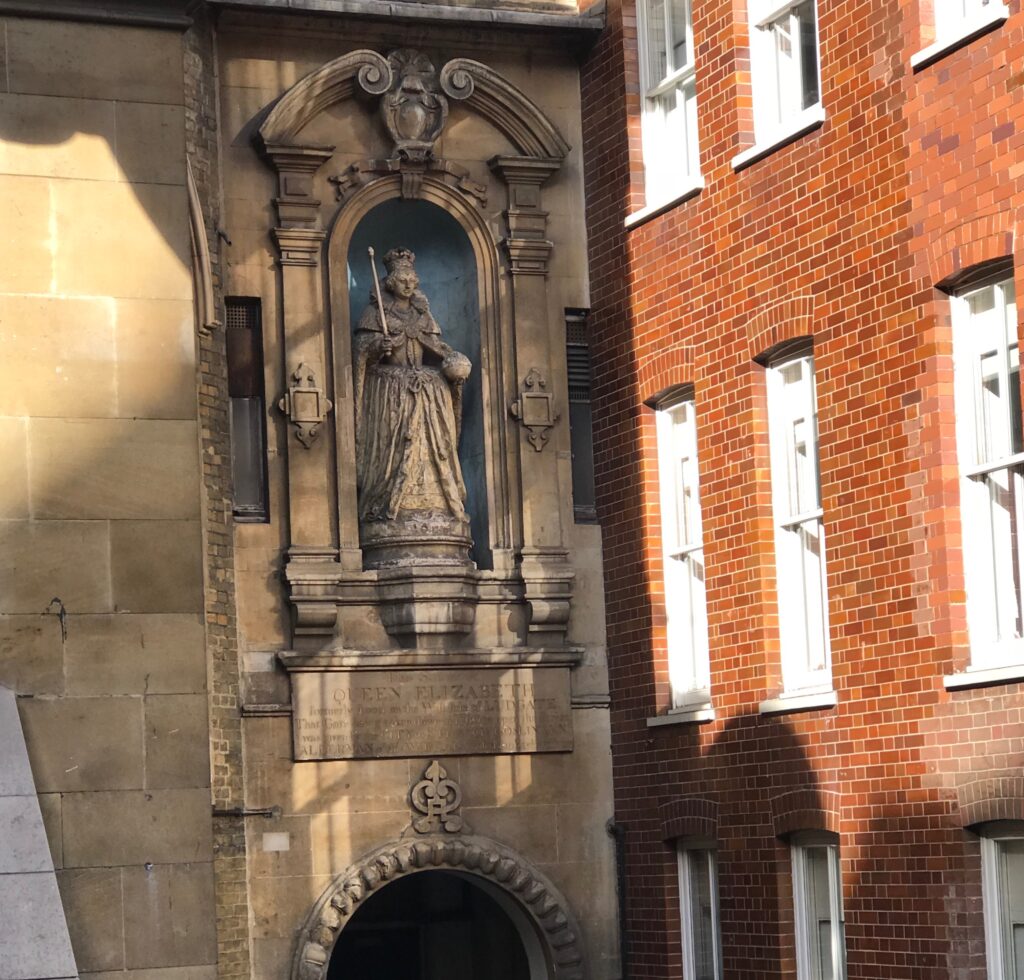 From this vantage point you could see just how beautiful some of the buildings are and things you walk past without noticing if you are on foot.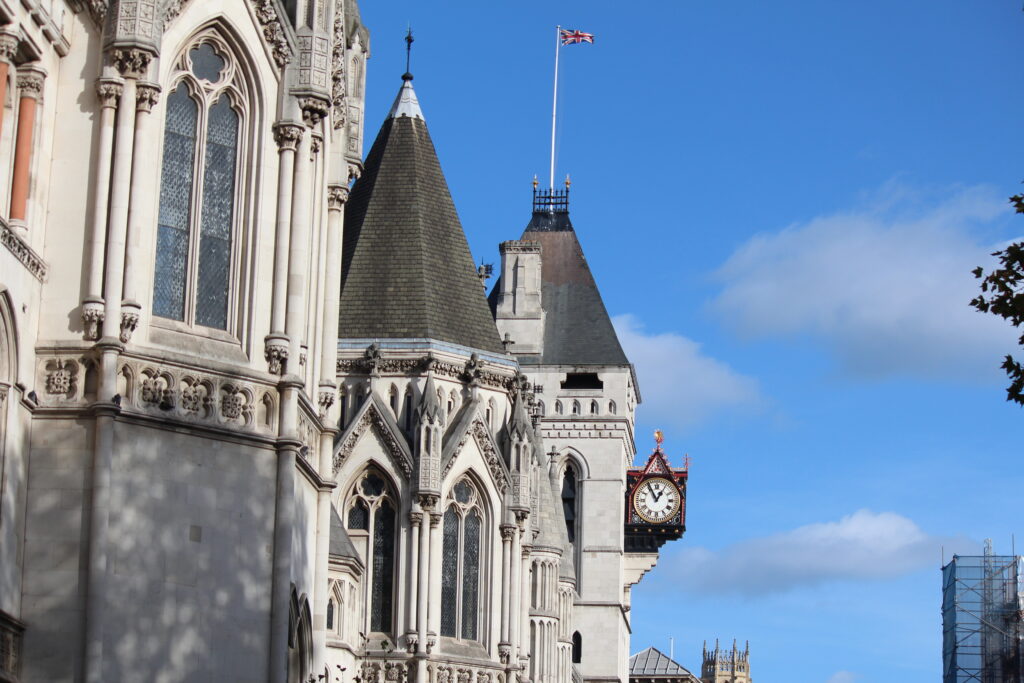 Our first stop was St Paul's Cathedral as it was seriously damaged by the Great Fire of London and mentioned in Samuel Pepys infamous diary.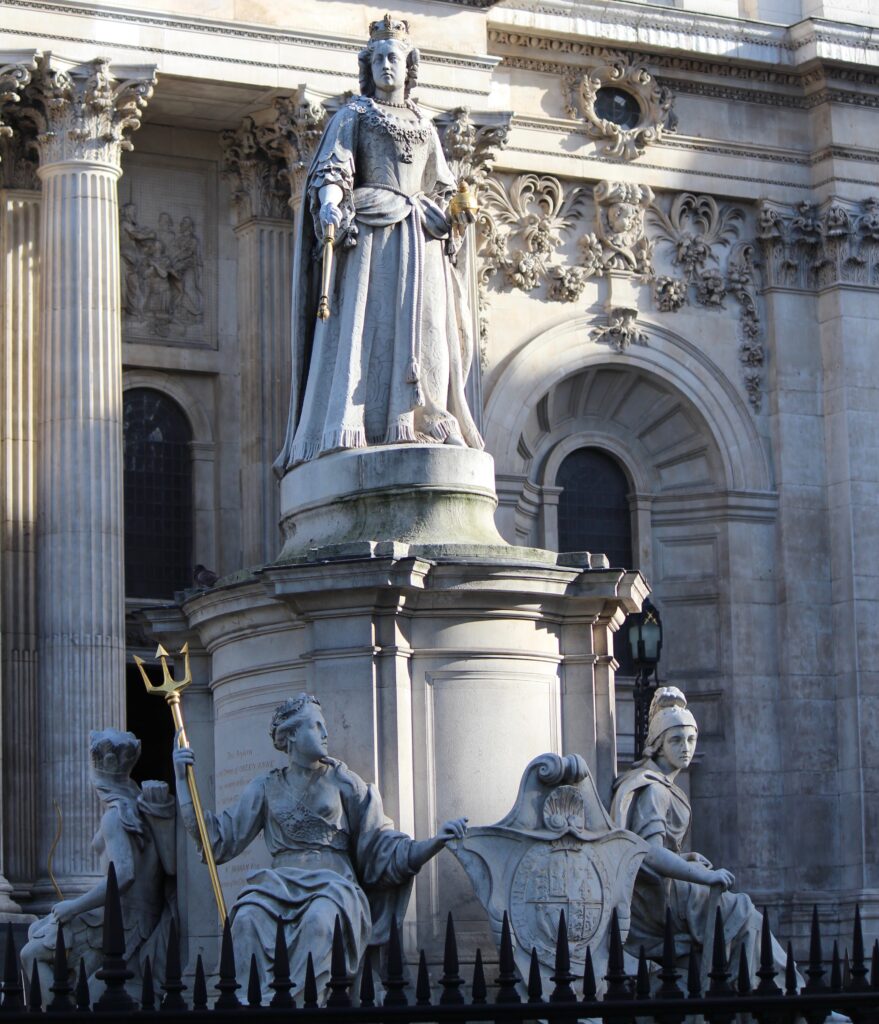 From St Paul's Cathedral it is a five-minute walk to the Monument, a Doric column near the northern end of London Bridge, which commemorates the Great Fire of London.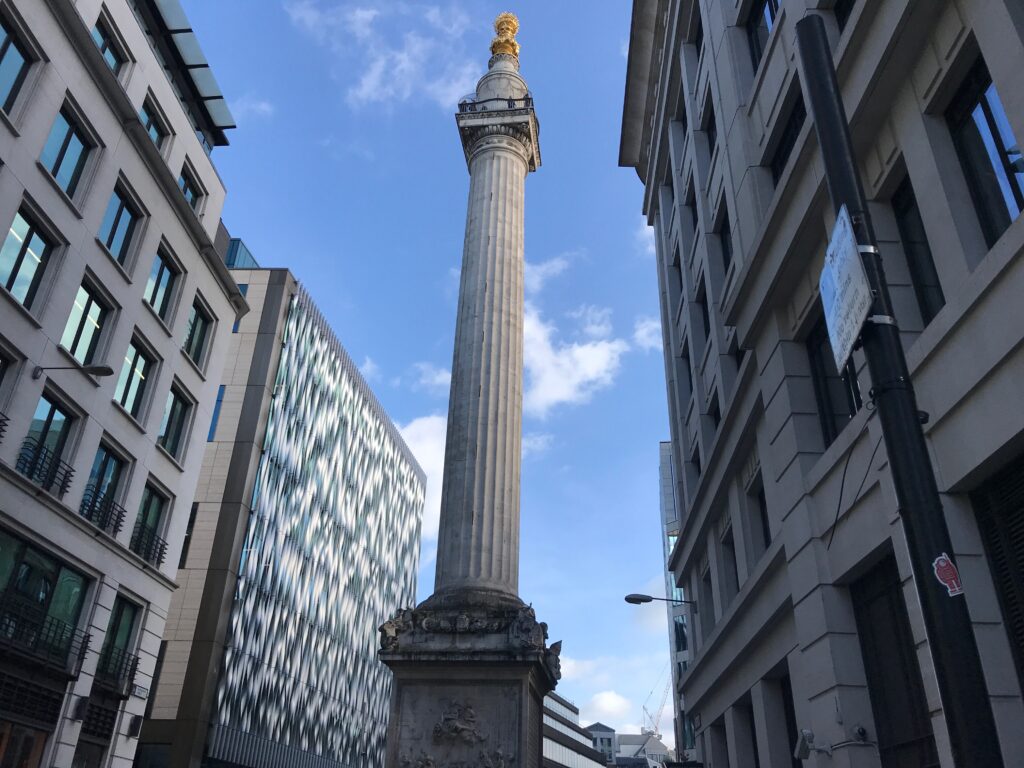 The column contains a cantilevered stone staircase of 311 steps which lead up to a viewing platform.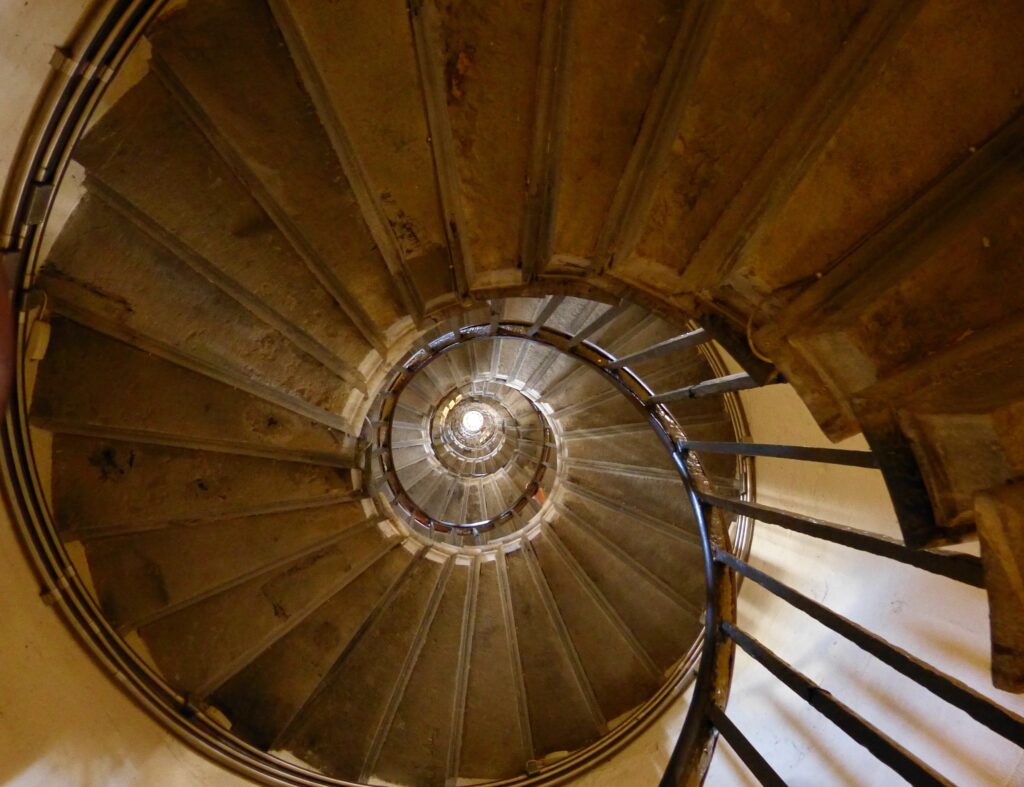 Eliza and Isaac shot up the stairs with ease, but Sebastian did struggle a little – the view was worth it though!
The Monument, as it came to be called, is 61 metres high (202 feet) – the exact distance between it and the site in Pudding Lane where the fire began.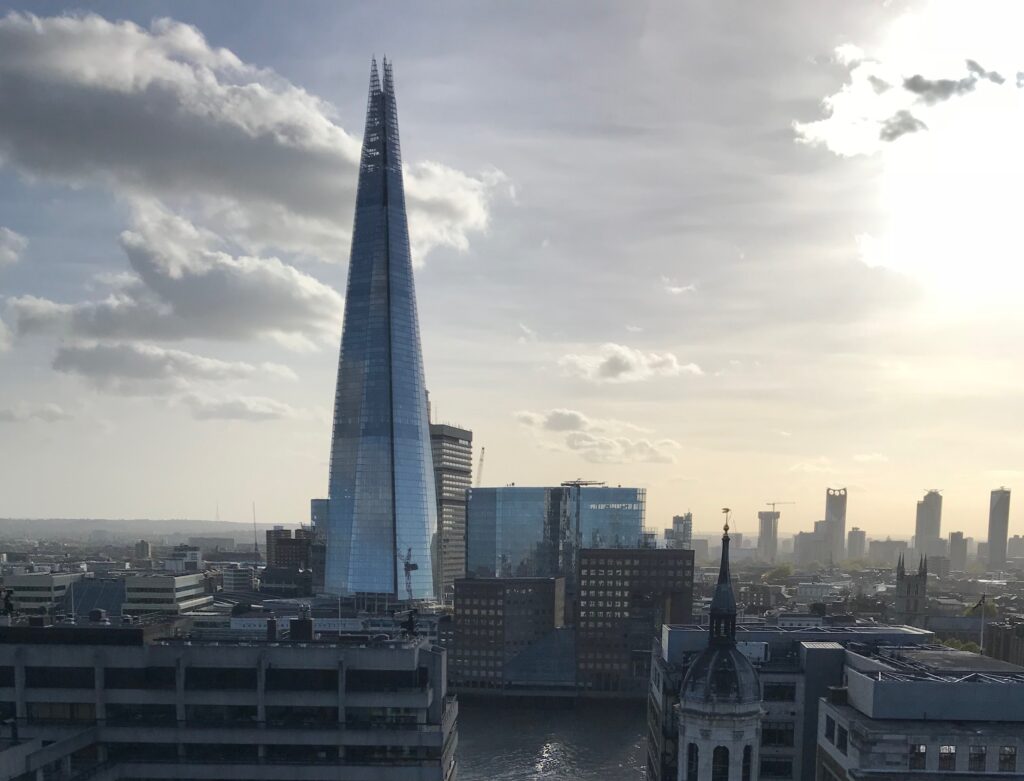 The column is topped by a drum and a copper urn from which flames emerged, symbolizing the Great Fire.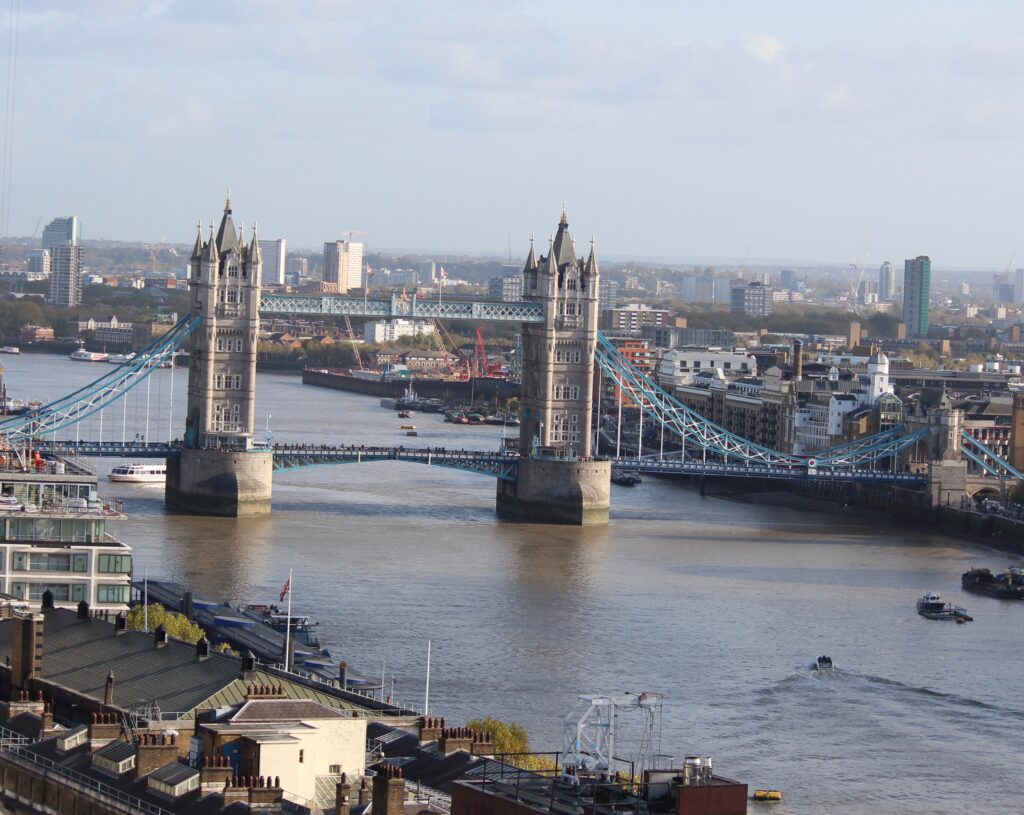 Upon your exit from the Monument you receive a certificate to prove that you made the climb up and back down again.
Just opposite the Monument is Pudding Lane, where the Great Fire of London started. It is not the most impressive building there now, but we had to stop for a photo with the road sign.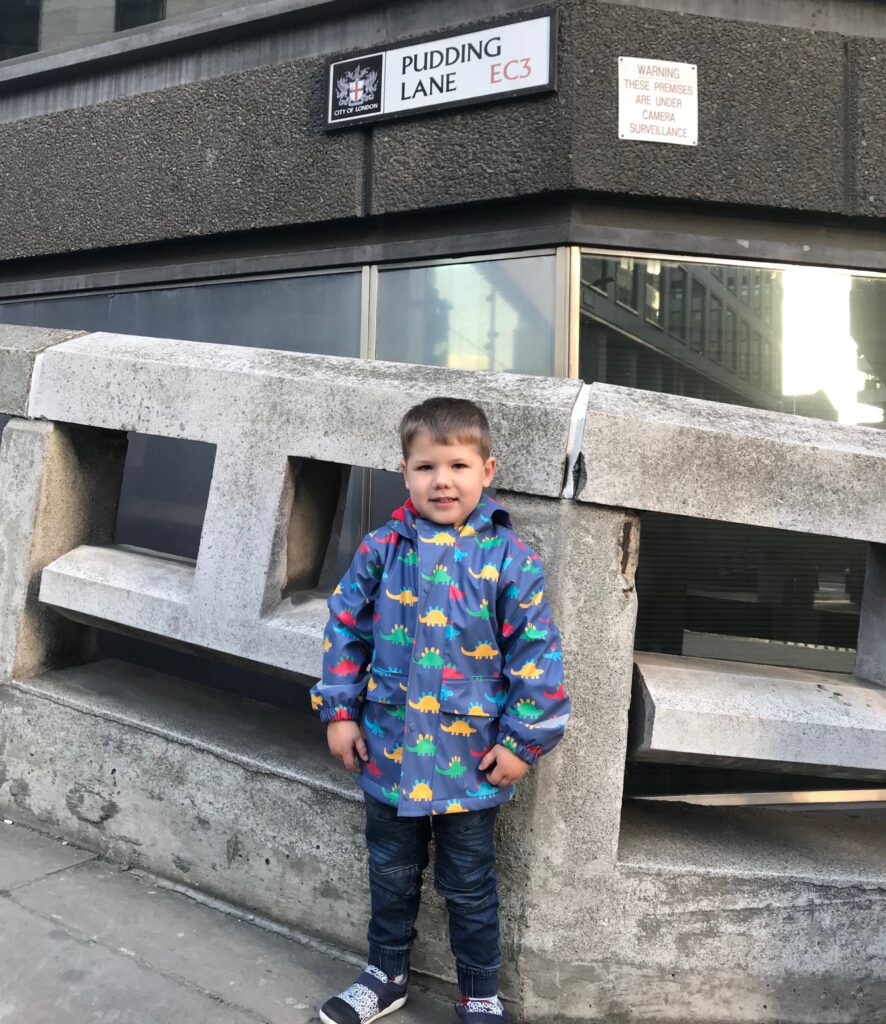 From here we walked to Tower Bridge as we had bought joint tickets for the Tower Bridge Exhibition and The Monument to save some money.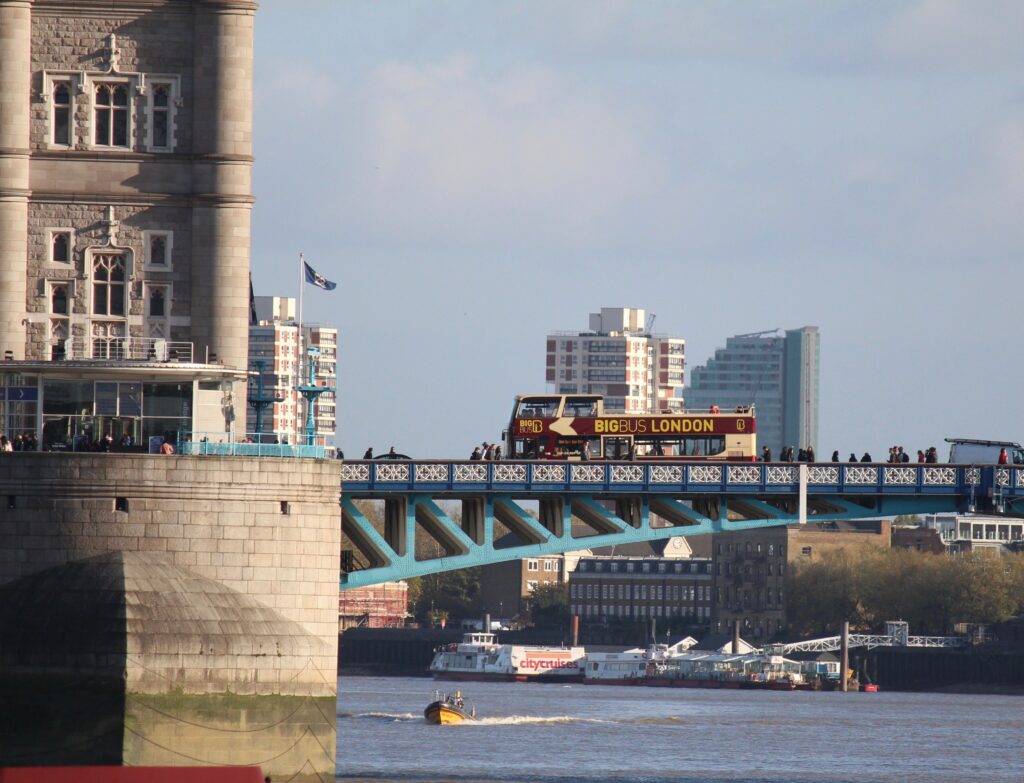 We have never been on Tower Bridge on foot before and it really is a stunning piece of architecture.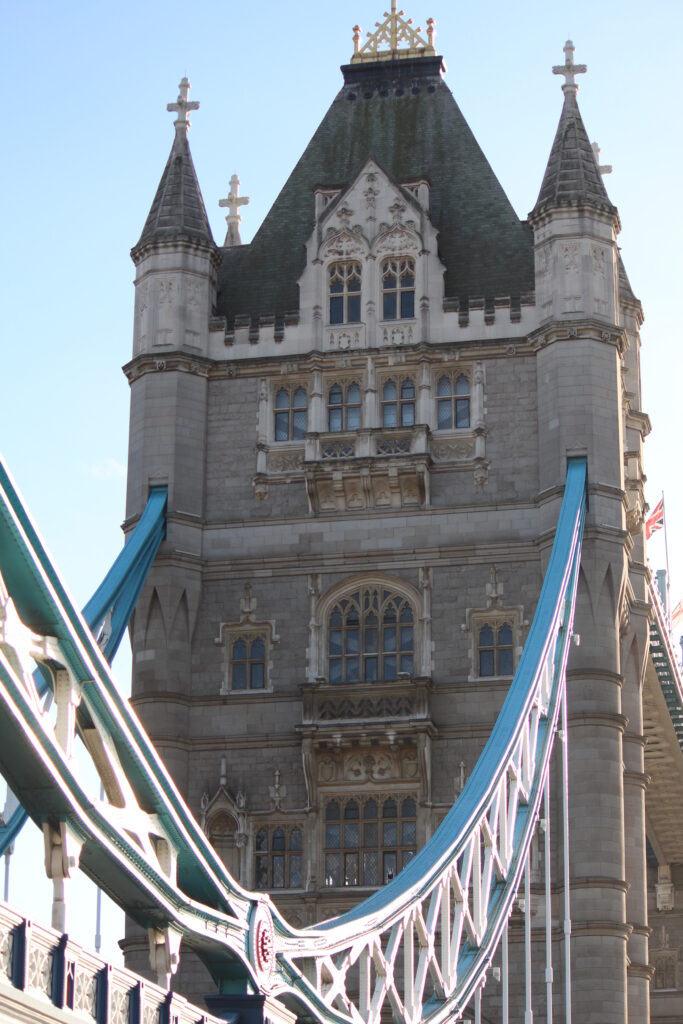 The kids favourite part of visiting Tower Bridge was viewing the what was happening below through a glass floor, 42 metres above the River Thames.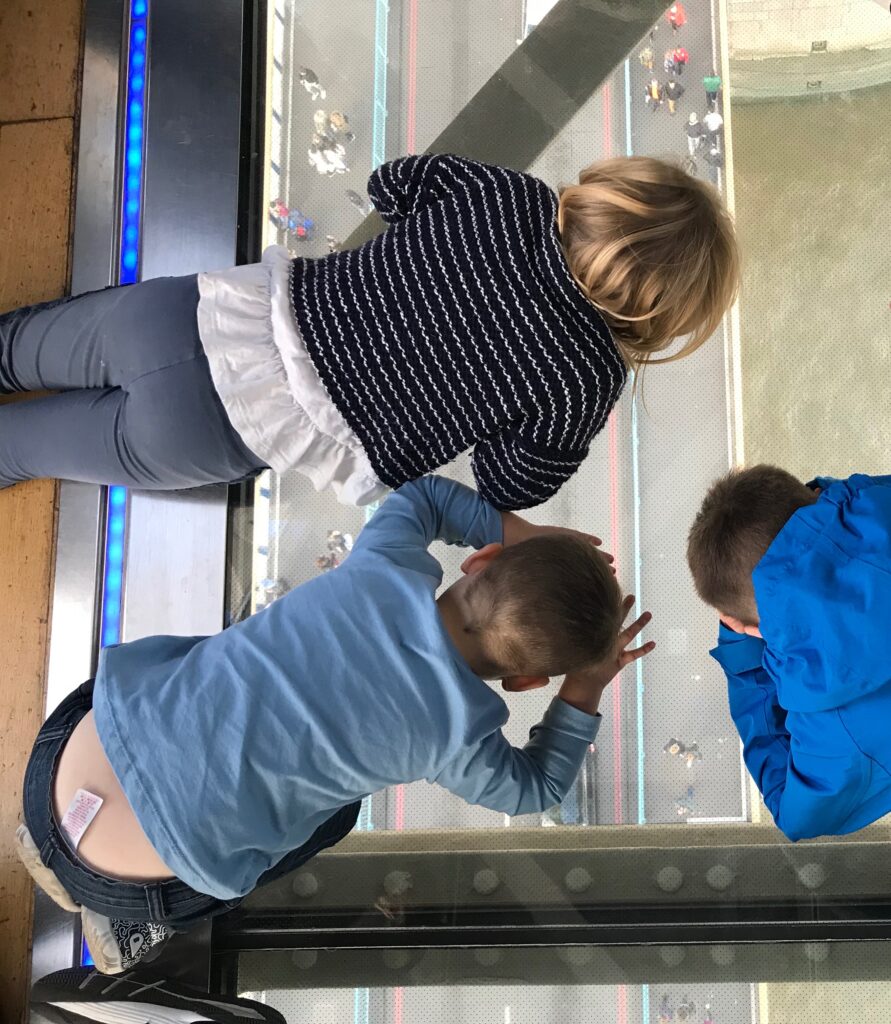 All along the walkways are interesting facts, videos and information about how Tower Bridge was built, along with some images of other famous bridges around the world.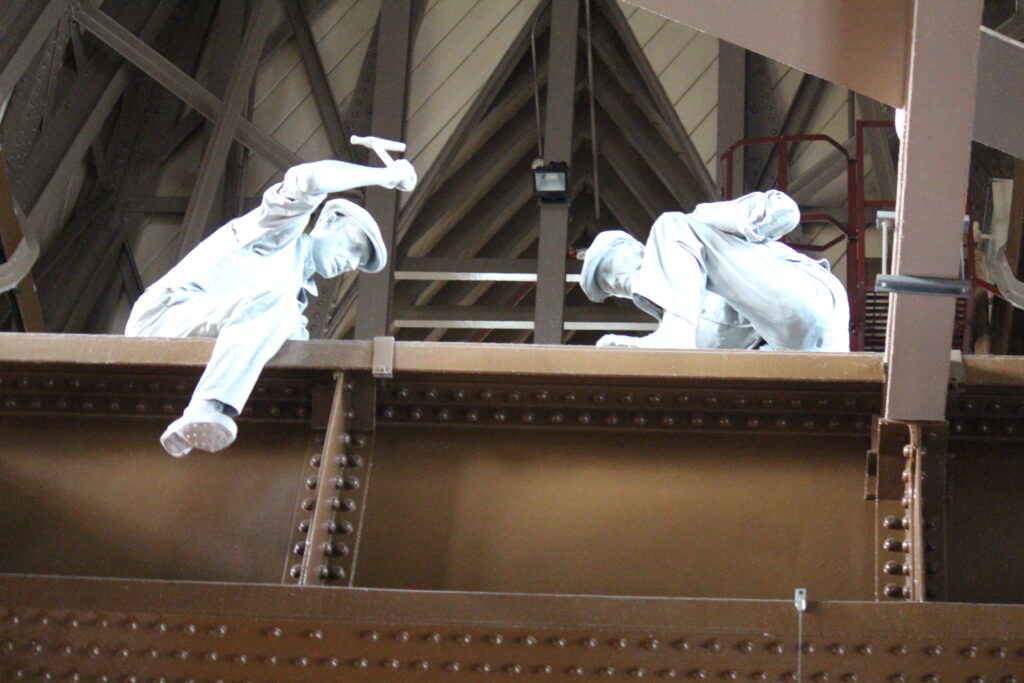 There are two glass floors to walk across and it is then downstairs to the Victorian engine rooms that once powered the raising of Tower Bridge.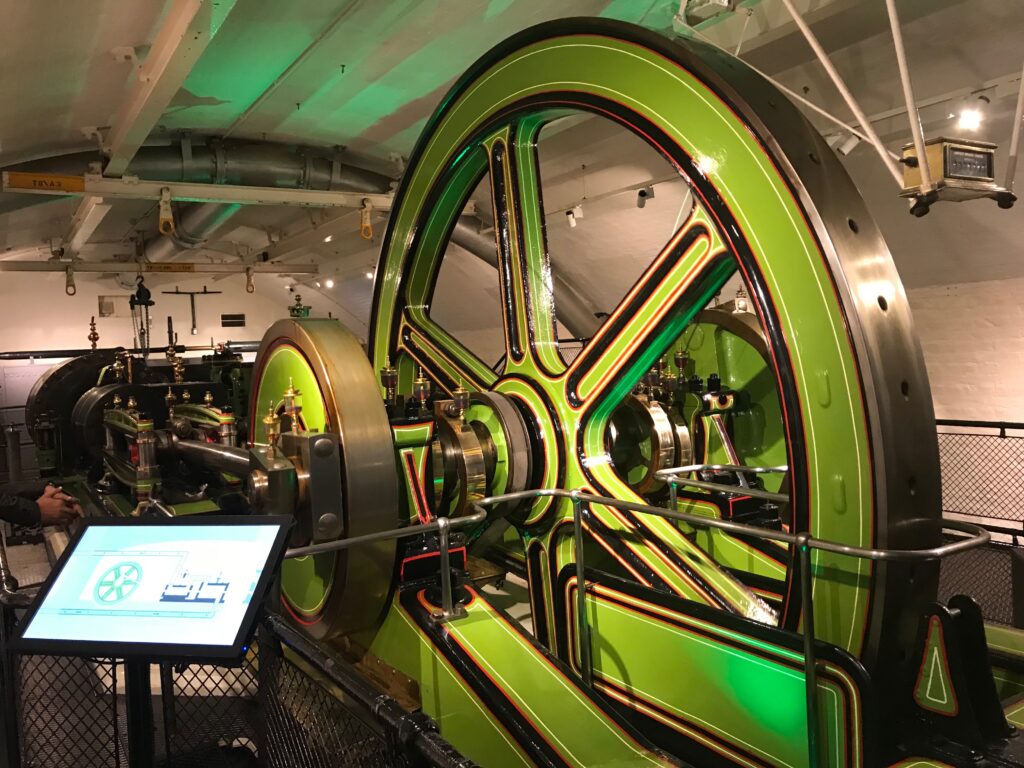 We then headed back outside to re-join the Big Bus Tour.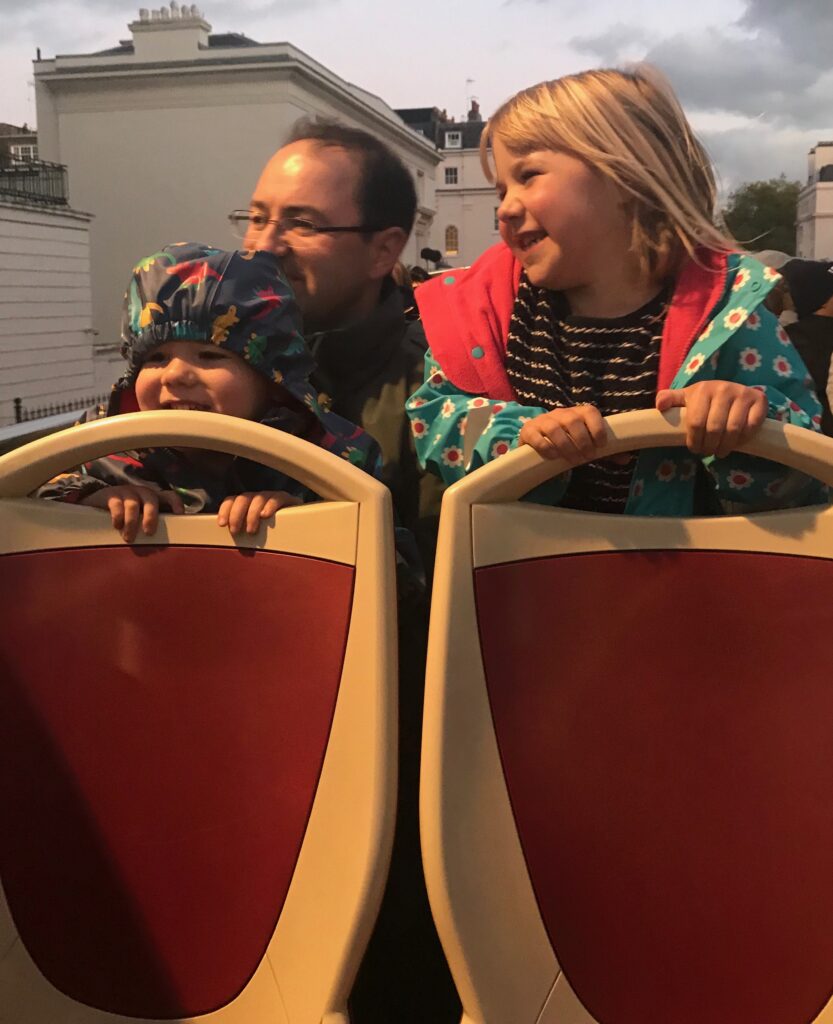 We had wanted to take Sebby to see the Star Wars exhibition at Madame Tussauds but sadly a couple of road closures and the sheer weight of London traffic put pay to that idea, so we enjoyed the final part of the tour instead before heading back home.
A great benefit is that by travelling by train is that customers can get 2FOR1 entry to many attractions in the UK, such as London Eye, Tower of London and ZSL London Zoo and as you can travel with up to four adults and four children using a railcard, that is quite a saving.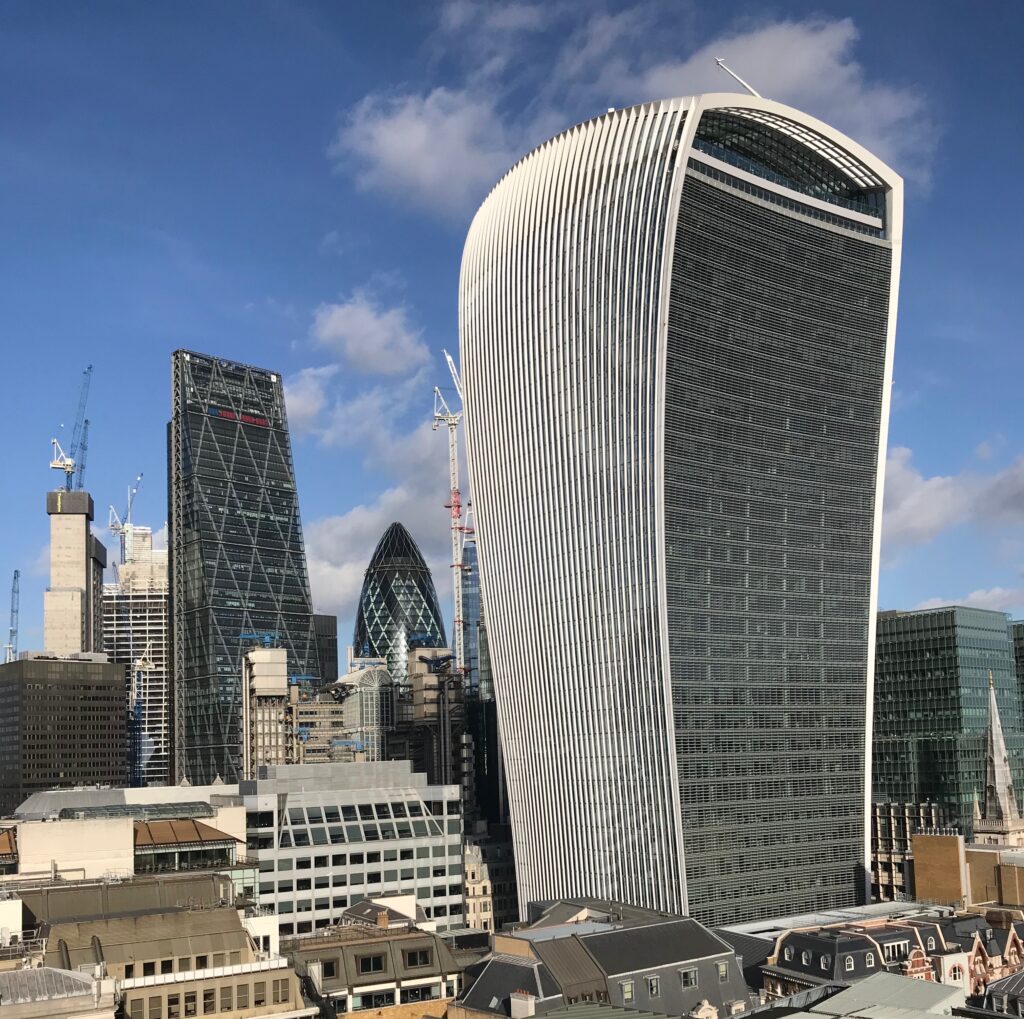 You could win the ultimate train adventure with 4 Return train tickets to London AND a family ticket for both SEALIFE and Shrek's Adventure plus a one year Family & Friends Railcard, worth £30!
Entering couldn't be easier… go to The Family Loop Facebook post, watch the video, like the post and tell them your top tip for travelling on the train with kids.
Do you enjoy travelling by train?