With the holidays fast approaching, many of us are already feeling a slight pinch in relation to finances. Planning parties, purchasing gifts and travelling are all common concerns which can have a negative impact upon our budgets. Sill, there are many ways to earn a bit of extra much-needed cash without spreading yourself too thin between now and the Christmas season. Let's look at some of the most effective methods as well as the benefits associated with each.
Ditch Those Second-Hand Items
Why not free up a bit of clutter around the home while enjoying a profit simultaneously? A jumble sale could be the perfect option if you have a multitude of items that are doing nothing more than taking up space. These promotions are particularly useful around the holidays, as shoppers will always be looking to take advantage of any last-minute deals. Although physical advertising is a good idea, it might be better to post any upcoming jumble sale within local online commercial and community forums. You will be able to target a much wider audience.
Cut Down on Those Evenings Eating Out
One of our favourite pastimes before and during the holiday season is to eat out with the family. The only issue here is that restaurants have been known to charge slightly higher for their food if they are aware that more customers will be present (the law of supply and demand). As opposed to spending money at your favourite location, create "family nights" when you can enjoy dinner and a film. This is also a great way to enjoy a bit of peace and quiet before the inevitably hectic holiday season comes into full swing.
Short-Term Online Investing
Money never sleeps; regardless of whether or not the holidays are fast approaching. The online investment community is growing at an exponential pace, and for good reason. There are literally thousands of short-term opportunities which could be ideal methods to accrue a modicum of liquidity over the next six weeks. Some common options include Forex (currency) trading positions, contracts for difference and blue-chip stocks. It is also wise to employ trusted platforms such as CMC Markets, as you will be kept up to date with any late-breaking news at it occurs. Always remember that many of these markets can be accessed 24 hours a day, so you can enjoy potential profits during any downtime that may be on the horizon.
Also, at the moment, the hype surrounding decentralized financial markets (DeFi) seems unstoppable and AAVE is a cryptocurrency that is becoming a more and more popular investment. You can click here to find more information and AAVE kaufen ("buy AAVE") if you would like to give this a try.
At-Home Customer Service Representative
As the holidays approach, many retail centres will be in need of extra staff. Still, this does not necessarily signify that you will be obliged to wear a uniform and head over to your local supermarket. Many businesses are looking for part-time customer service representatives to answer phones and to deal with general enquiries. It is not uncommon to be able to work from home and still satisfy such needs. As these jobs tend to be quite flexible, the chances are high that you will be able to accommodate your existing schedule.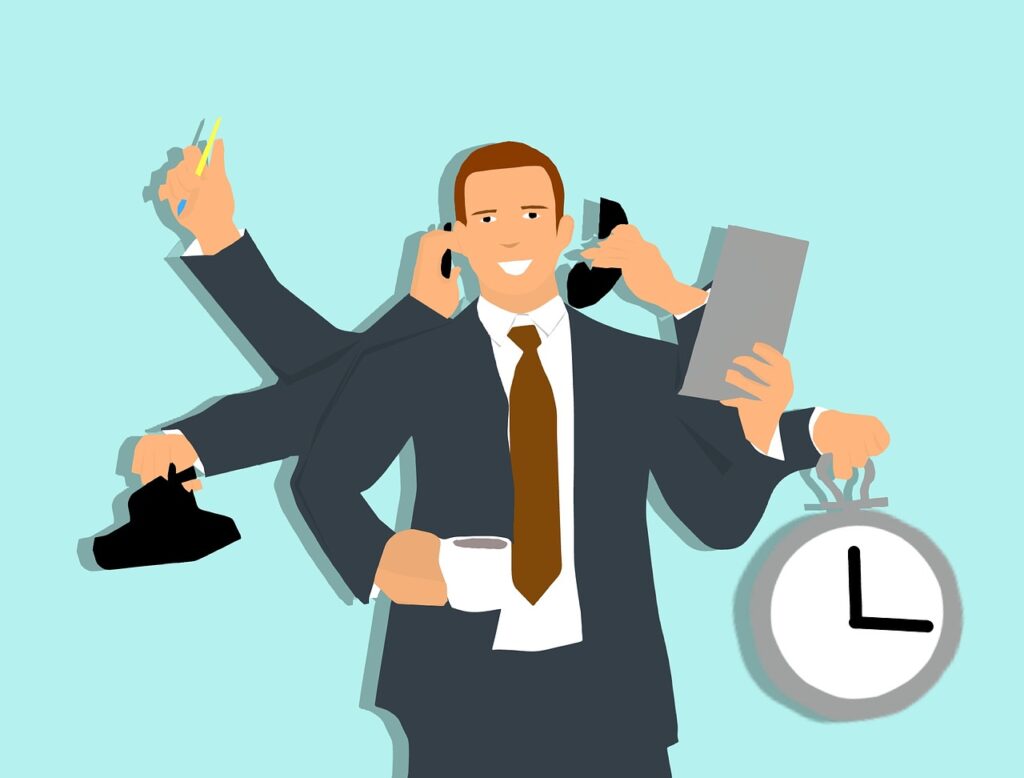 Social Media Blogging
We are all aware of the power associated with online social media platforms. These portals become even busier during the holiday season and many businesses find it difficult to keep up with such a frenetic pace. If you have a knack for writing, it could be a good idea to offer your services as a blogger. The majority of firms will pay for your services on a per-post basis and you are normally able to choose the type of content you wish to write as well as how many posts you can handle. Another benefit associated with this opportunity is that if a client truly likes your style, he or she may even hire you on a part-time basis after the holidays have run their course!
Thinking outside of the box is critical if you hope to make a bit of cash before the holidays. Whether you choose to employ the services of online investment portals such as CMC Markets or you hope to finally rid yourself of those pesky second-hand items, there are always opportunities. As we all know, it will be a merrier Christmas with some additional liquidity in your pocket!