When we bought our house it was a bit of a fixer upper and 12 years on we have replaced everything that needed to be done.
Hubby and the teens love their gadgets and have always been fascinated by technology for the home, but if I am honest I always assumed it would mean fitting dozens of cables and various gadgets around the home.
We were sent Philips Hue to set up and try in our house.
Philips Hue is a leading personal wireless lighting system, combining brilliant and energy-efficient LED light with intuitive technology.
To start, you need the starter kit which contains a Philips Hue bridge, 3 x Hue bulbs, a Philips Hue Dimmer Switch, a Power adapter and an Ethernet cable. You can then add further bulbs available separately and link them up to the same system. Make sure you order the right size bulbs for your light fittings (rookie error on my part).
To set up the system, connect the ethernet cable to the bridge, install the lightbulbs in your existing fittings and download the app, available on android and iTunes, to your tablet or smartphone.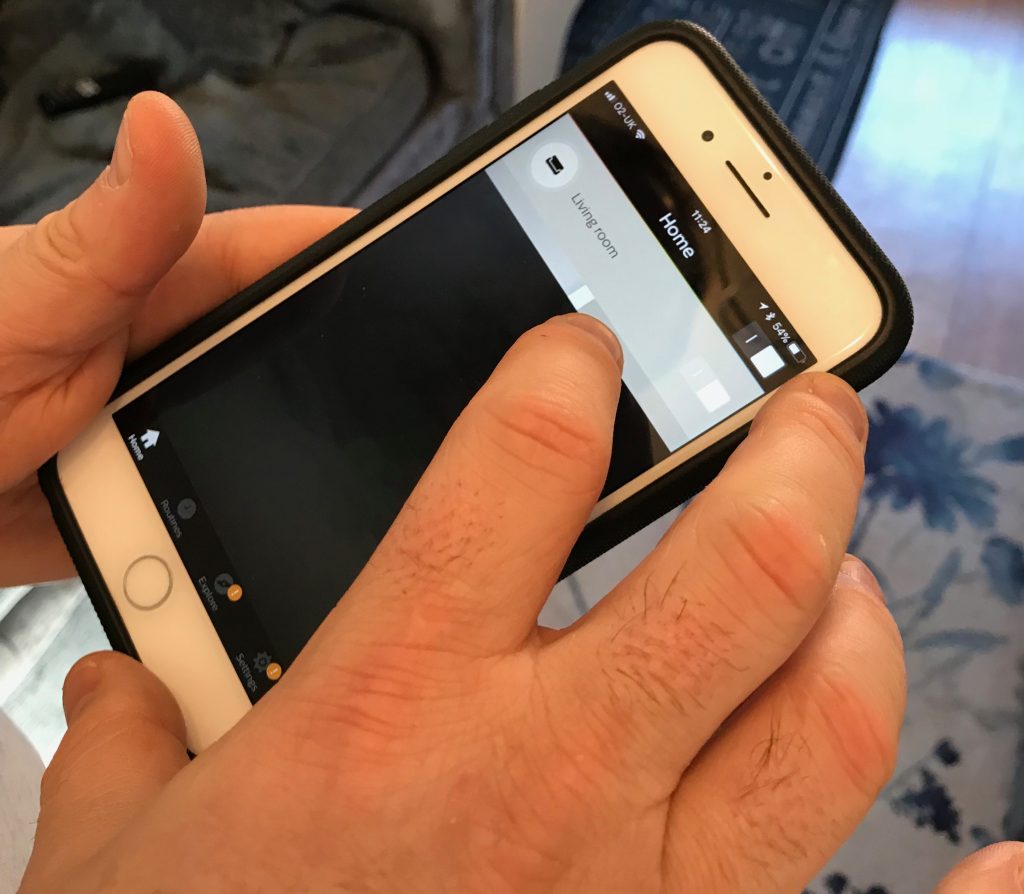 All I can say is "WOW"!!
Philips Hue will forever change the way you control and experience light forever.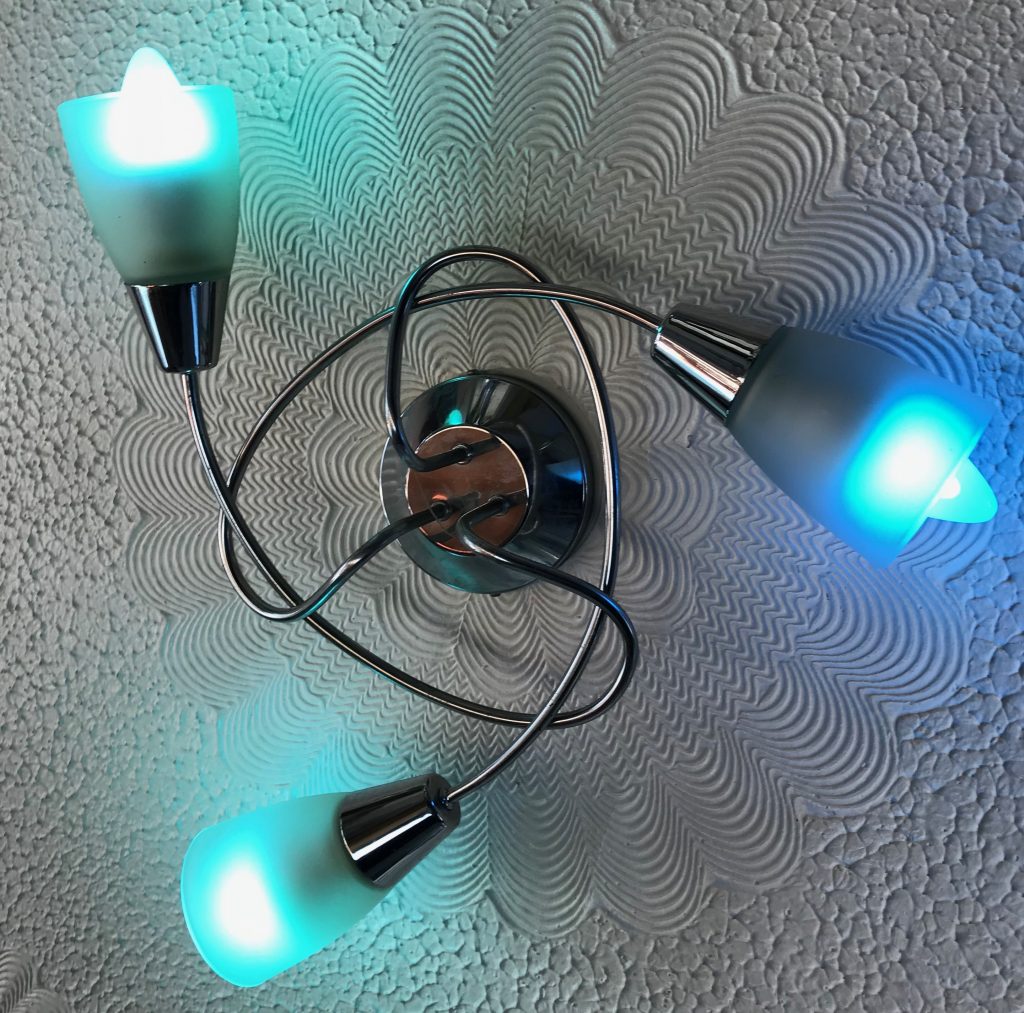 Follow the instructions on the app to set the brightness, change colours, set a timer, sync with your TV, email, social channels….. etc.
You can still switch your lights on and off using your normal light switches and adjust the dimmer using the dimmer switch which is included in the starter pack, but to adjust the colours of the bulbs you need to use the app.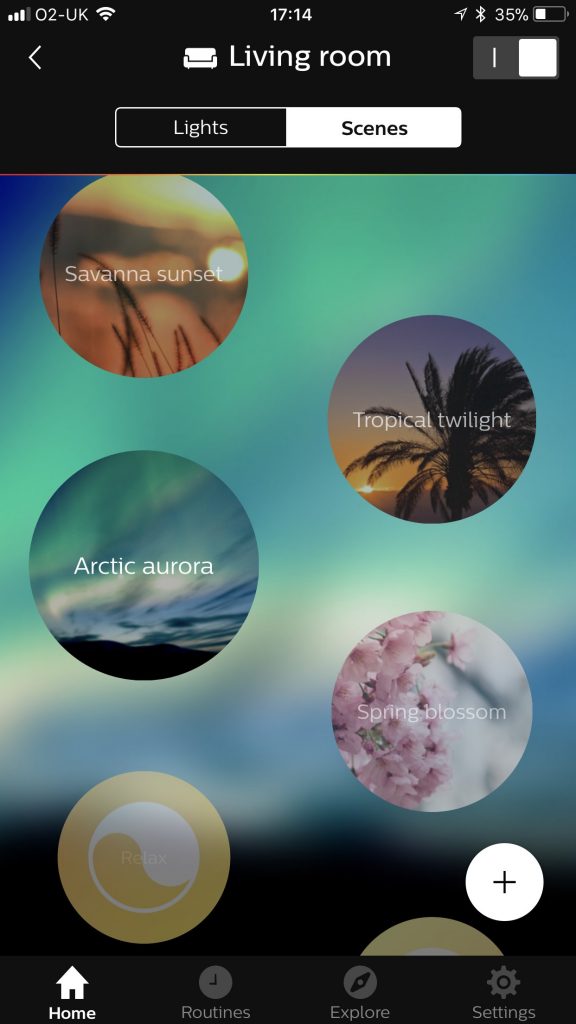 There are lots of features that we started using straight away. I have wanted a lumie alarm clock for some time, but you can set Philips Hue to wake you with a gentle, increasing light in your bedroom which works really well.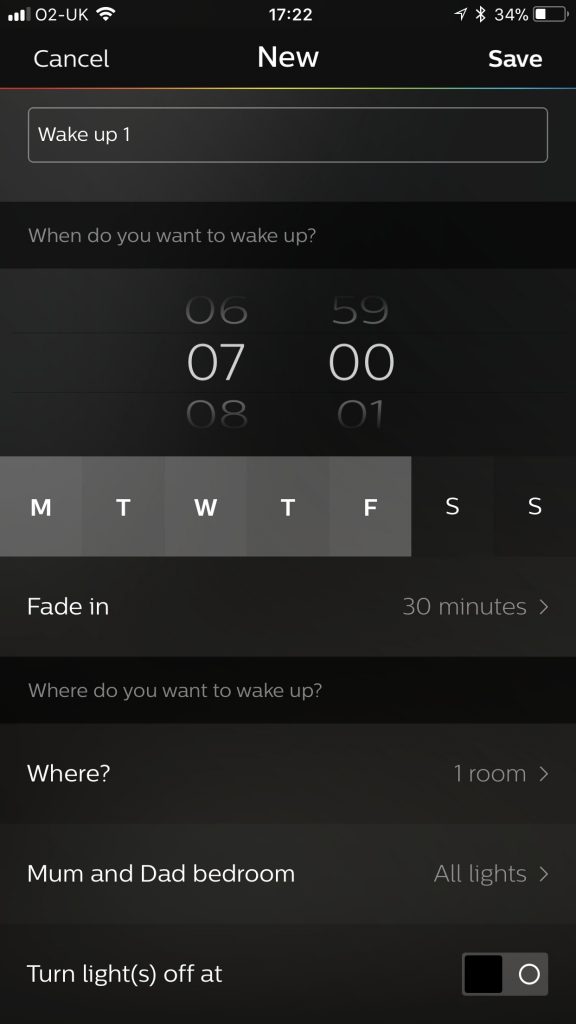 We have it set in our room and the teens room to wake us up gently every morning. It works really well for us although the teen still needs his other alarm to work alongside it as will sleep through anything!
I also love the different light settings, which include concentrate which is nice and bright for when I am working, or the kids are doing homework and dimmed is perfect for watching TV in the evening.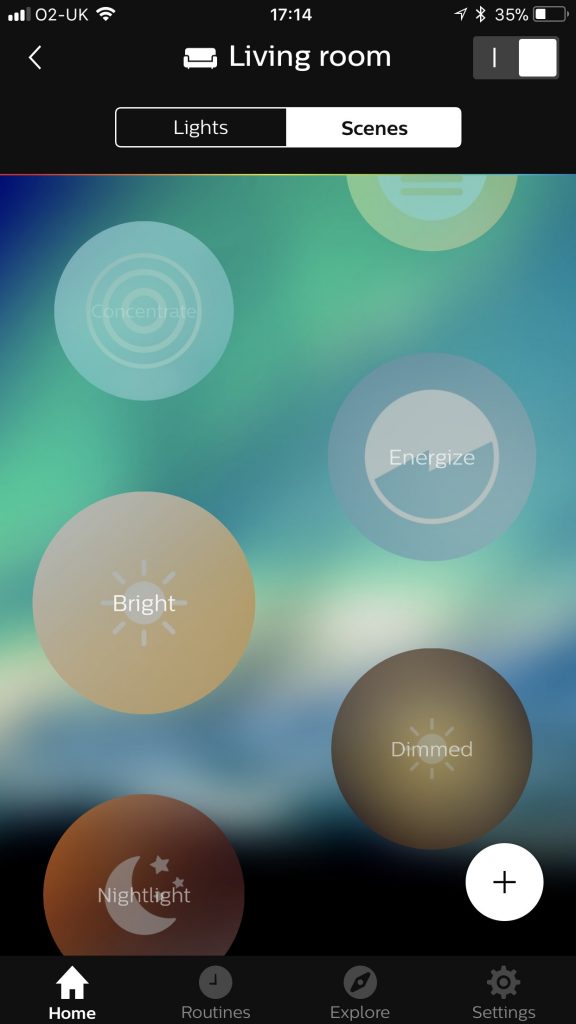 You can switch lights on and off from wherever you may be, providing you have phone signal. This means that the house can be lit if you arrive home in the dark, or you can make it look like someone is home if you are away.
You can also choose which room(s) you want the lights on/off too.
Coming home to a warmly lit house after a day out makes such a difference. The kids are not afraid to walk into a dark house anymore. It also makes it look as though someone is home, so is perfect for additional security, especially if you are away from home for a significant amount of time.
We can even operate it through our Amazon Alexa using our voices! Philips Hue also works with Apple HomeKit and Google Home to allow you to control your lights with your voice.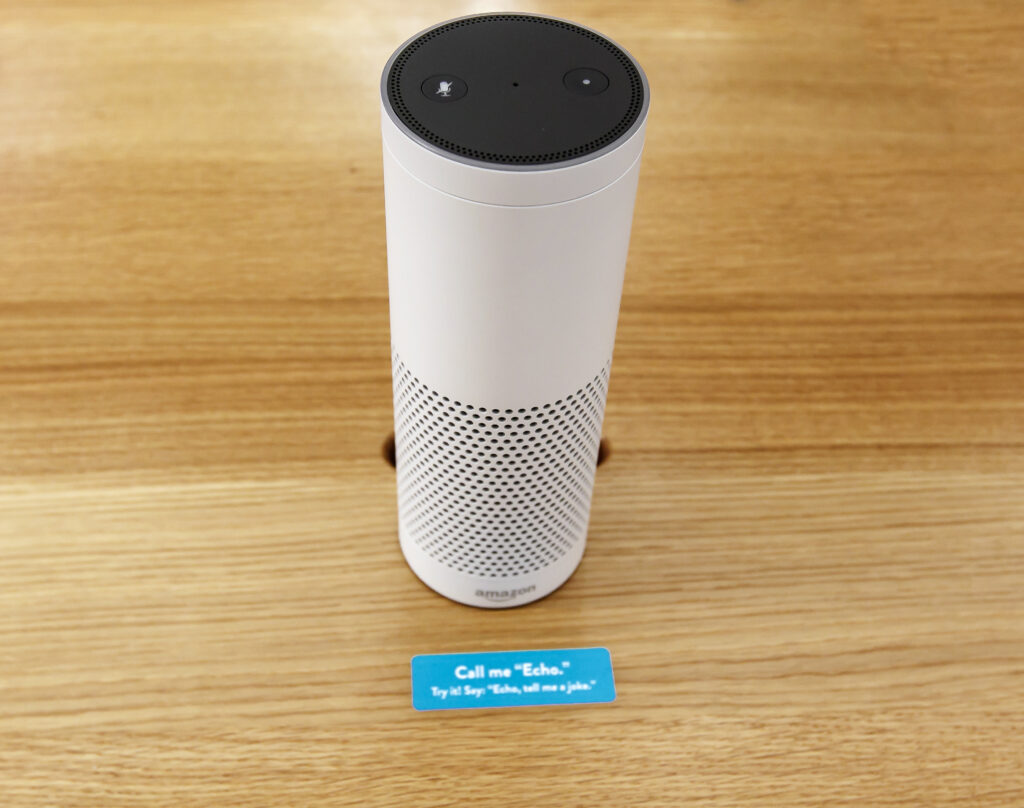 We have been trying some more of the features, which include extending our Christmas lights and had some fine brightly coloured candy-cane coloured lights which gently changed every few seconds in a Christmas Living Scene.
Our TV viewing experience has now extended to the whole room and it is great fun syncing the lights to our favourite music and see how light reacts to the rhythm. Y
To do this, you need to download a third-party app to do this and to discover even more of the amazing things you can do with Philips Hue.
Disclaimer: I received the Philips Hue system for the purpose of a review. All thoughts and opinions are my own