The one thing that frustrates the kids about winter, is their favourite places for days out often close down for a few months.
Sebastian has been asking to go back to Legoland pretty much every week since Christmas and this weekend his wish finally came true and he insisted that we visit his favourite rides in LEGO NINJAGO™ World first.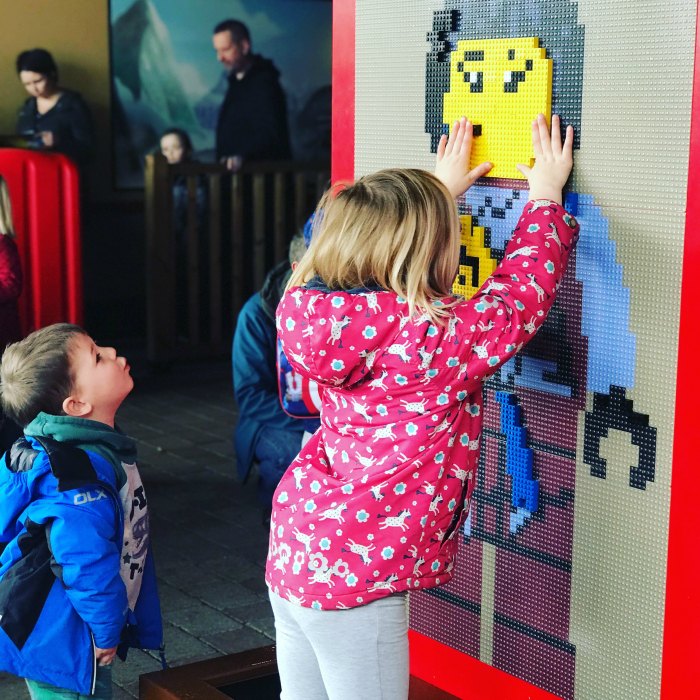 I have to admit that we have been lucky in the past with this ride and barely queued, but it seems its popularity has soared and we had to queue for about 40 minutes. Thankfully there is lots to keep the kids occupied and they loved helping to build Nya, watched some clips on TV, enjoyed making LEGO® bricks dance on a giant screen and posing with the characters.
It was then on to Eliza's favourite ride, Atlantis, via Heartlake City where we had to stop and say 'Hello' to Olivia, Mia, Andrea, Emma, and Stephanie.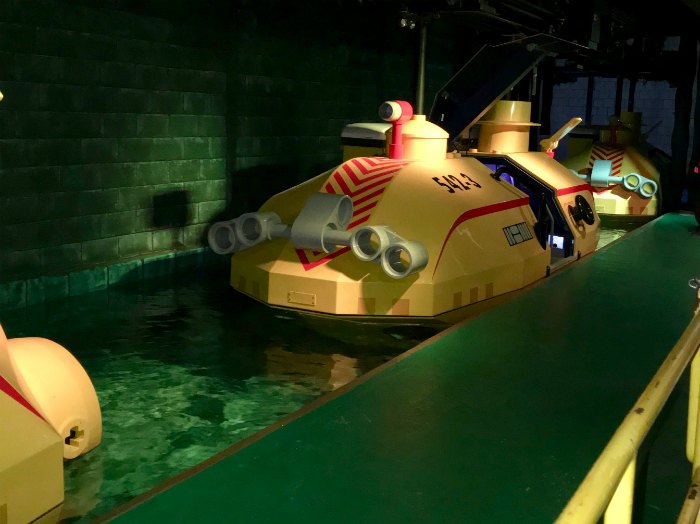 Next door to Atlantis is the new LEGOLAND Castle Hotel which looks stunning from the outside, with LEGO® characters and a large play park at the front.
Finally it was our turn to choose where we were headed next and headed to Miniland to see their iconic new additions for 2018 from across the globe, which now includes Miniland Explore the World with landmarks from India, Russia, Australia, and China for the very first time.
In Miniland Explore the World, we saw the majestic Taj Mahal (Agra) St. Basil's Cathedral (Moscow), the Sydney Opera House (Sydney) and the Forbidden City (Beijing).
In addition to Miniland Explore the World, there is also Miniland USA which showcases Iconic American landmarks recreated from hundreds of thousands of LEGO® bricks .
Miniland USA features the Empire State Building standing at a huge 5 metres tall, an epic journey along the famous Route 66, taking in Chicago and Arizona, with details along the way including Area 51 in Nevada to Cloud Gate in Chicago. Hubby was particularly impressed by the representation of the Luxor Hotel as he stayed there for his 40th birthday.
The Golden Gate Bridge, the White House with a motorcade and the Hollywood sign were there too.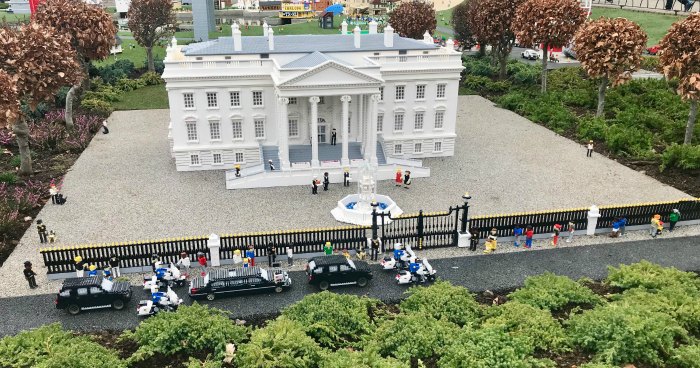 Also new for 2018 is digital aquarium, LEGO® Reef, which allows you to dive deep under the sea and build colourful sea creatures out of virtual LEGO® bricks using touch screen technology and of course, all the old favourites are there too and no visit to LEGOLAND with my boys, would be without visiting Star Wars.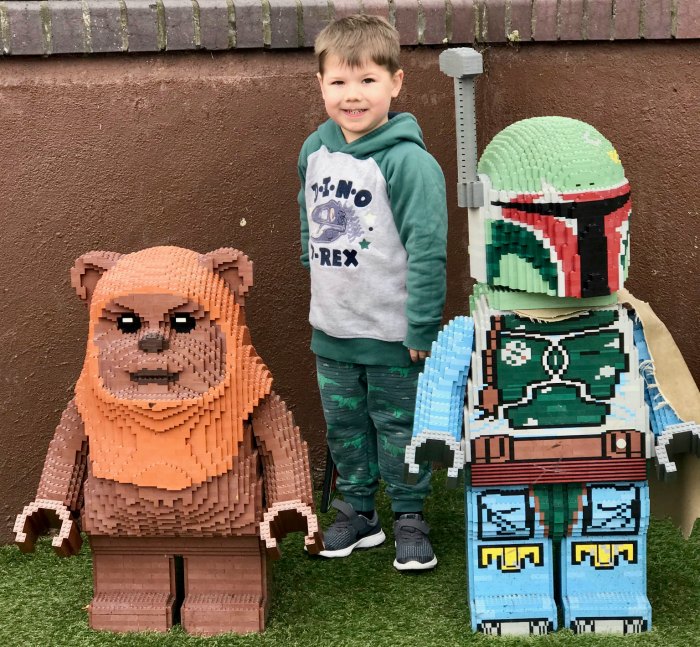 LEGOLAND® Windsor is the kids favourite theme park and is aimed at children aged 2 -12 years. They can take to the road, soar through the skies and sail the seas in complete safety with 55 interactive rides, attractions, live shows, building workshops and driving schools. Don't forget your swim stuff in the summer to take advantage of the water park in Duplo Valley.
There are also over 80 million LEGO®bricks to be found in the 150 acres of parkland.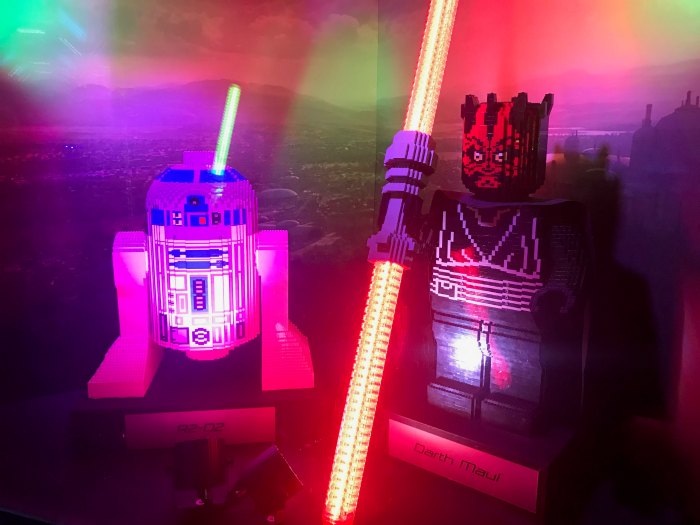 Did you know that LEGOLAND offer season passes?
Premium LEGOLAND Annual Passes are currently in the LAP sale with £10 off. This makes them £100 per person for a whole year of awesome fun at LEGOLAND. These passes allow you entry to the park throughout peak season too, plus a host of other fab features which include:
Unlimited Entry on Green, Yellow and Blue Days
Exclusive 10% off in Retail Shops
Exclusive 20% off in Restaurants
Complimentary Standard Parking
Discounted Entry on Red Ticket Days
Great Passholder Perks
For more details please visit https://www.legoland.co.uk/SpringLAPSale but hurry, the sale ends on 29th March!