Over the Christmas holidays the kids were desperate to see the film Ferdinand, but we didn't get to see it until February half term.
It tells the story of giant bull, Ferdinand, who absolutely LOVES flowers.
After being mistaken for a dangerous beast at a flower festival, he is captured and torn from his home. Determined to return to his family, he rallies together a misfit team for the ultimate adventure and proves you can't judge a bull by its cover.
This Easter, to commemorate Ferdinand being released on Digital Download on 10th April and 4K Ultra HD™, Blu-ray™ and DVD on date16th April, Twentieth Century Fox Home Entertainment have teamed up with the city's famous landmark, The Shard, to celebrate the big smoke's un-bull-ievable views and we were invited along to the launch.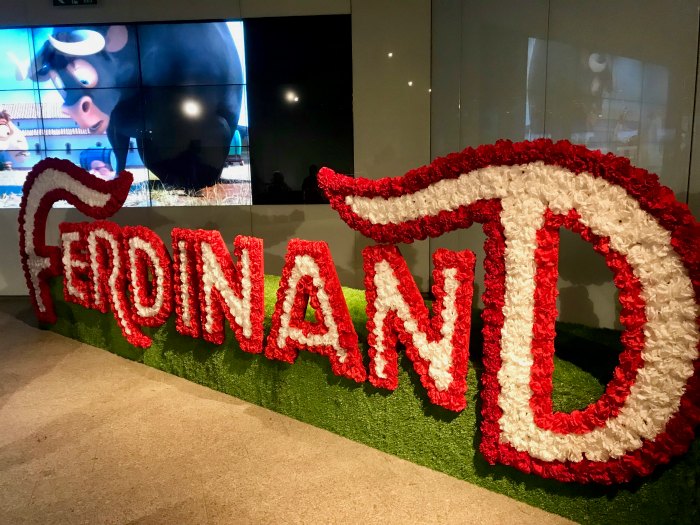 Greeted by a huge floral display, we were ushered inside and given fun hats and a challenge sheet as we completed the security checks before climbing in the ultra fast lift to the 69th floor, where the View from the Shard gives you the chance to drink in the spectacular 64km (40 mile), 360-degree view on offer.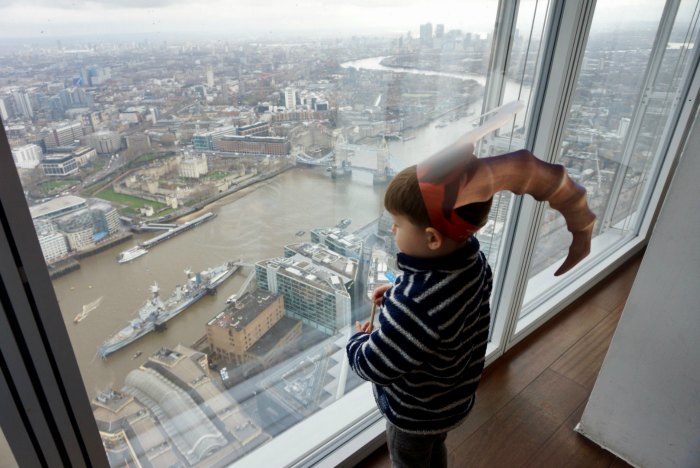 The Ferdinand challenge sheet asks you to spot both modern and historic landmarks, including The Houses of Parliament, The Tower of London, Buckingham Palace, the Olympic Park and Wembley Stadium as well as flowers which are hidden throughout the two public floors for the chance to win a family ticket back to the Shard.
The kids were brilliant at spotting the landmarks but also loved all the other activities on offer which included games and dancing with the Ministry of Fun and face painting.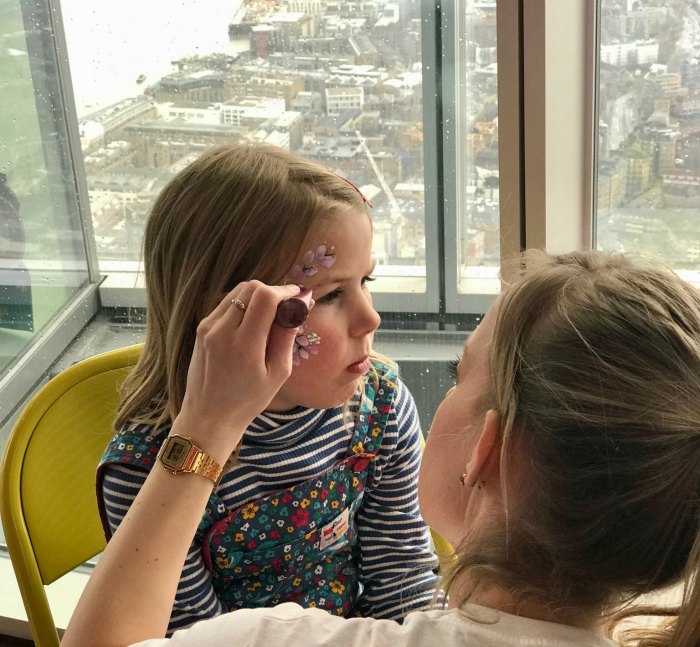 The 72nd floor is an open air floor called the Sky Deck, and can get a little chilly. You can even hear what is going on outside, but the real star of the show was a huge floral display of Ferdinand himself.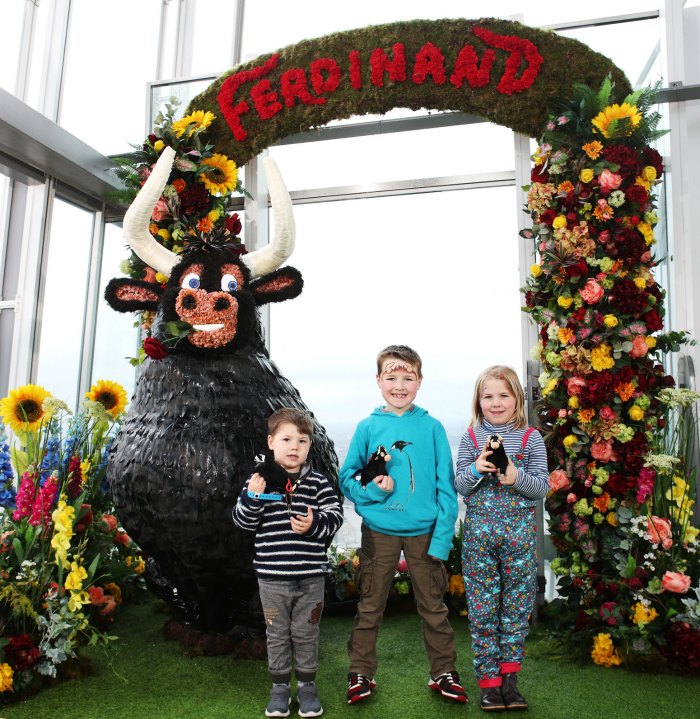 Also on the Sky Deck are two new exhilarating Virtual Reality experiences. Are you brave enough to test your balance on 'Vertigo' or enjoy the thrill of 'The Slide' travelling at up to 100 miles per hour?
Sadly, I couldn't persuade the kids to give it a go, but want to return with Hubby so we can give it a try.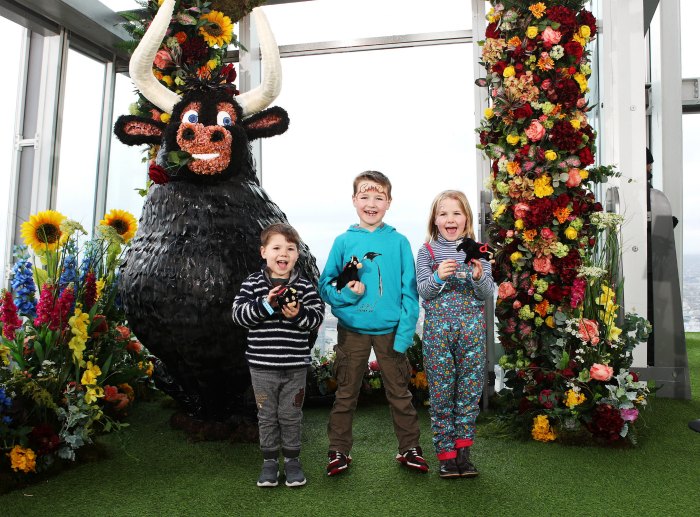 Book a family experience ticket between 30 March – 15 April 2018 and you and your herd could be in with a chance to win an un-bull-ievable trip to the fiesta capital, Barcelona!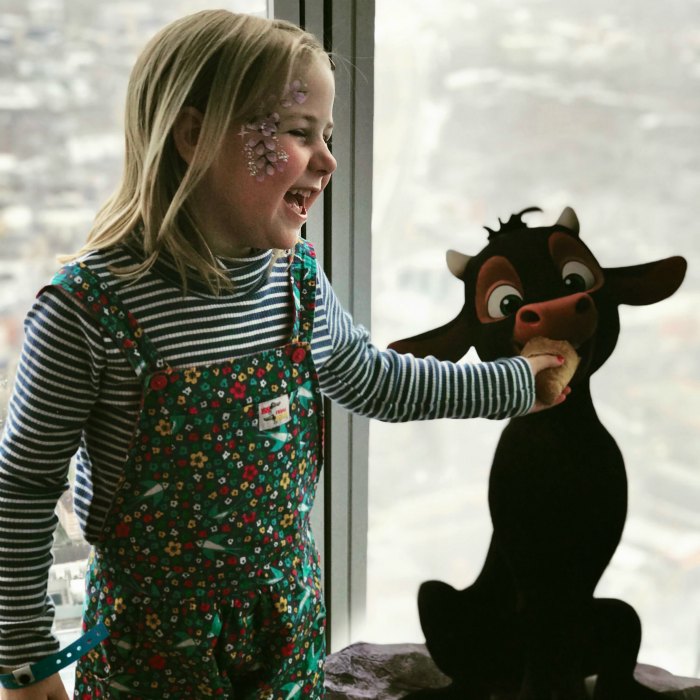 A family ticket to The Shard costs £64.95 in advance and £79.95 on the day.