Summer is here and we have been busy searching for ways to cool down in this heatwave.
Like most children, mine love a good a water fight and now they are getting older and more accurate, water balloons are a firm favourite.
We were sent Zuru Bunch O Balloons to review and the kids could not wait to get them out of the box.
In the box are 4 x Bunches of Balloons, 2 x water balloon launchers, 1 x Quick Connect and 2 x Bunch O Balloon Bags.
The real selling point to the kit is that you can fill and tie 100 water balloons in 60 seconds by attaching the quick connect attachment to your hose, which fills the balloons directly.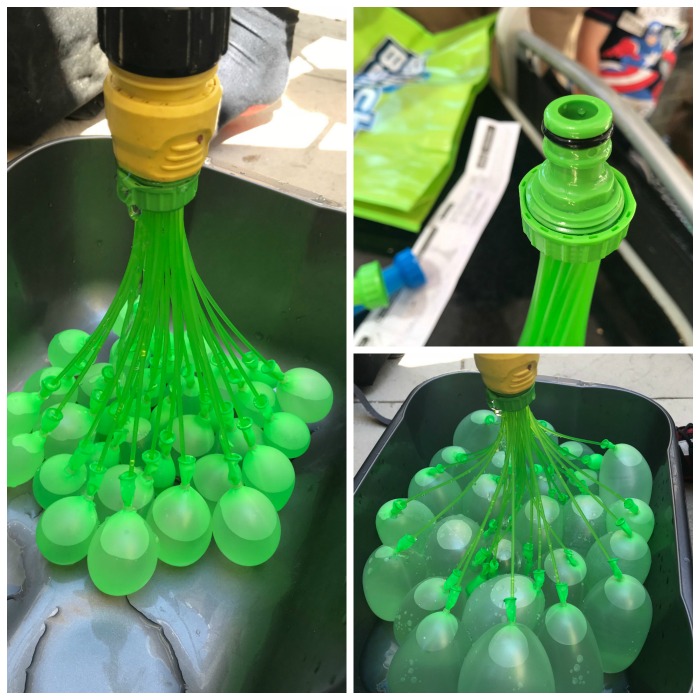 It took us slightly longer as our water pressure is quite weak, but the self-sealing water balloons saved a lot of time and all the balloons, which fill up to 4″, are biodegradable!!
We were out and ready for our water flight within five minutes of getting everything out of the box.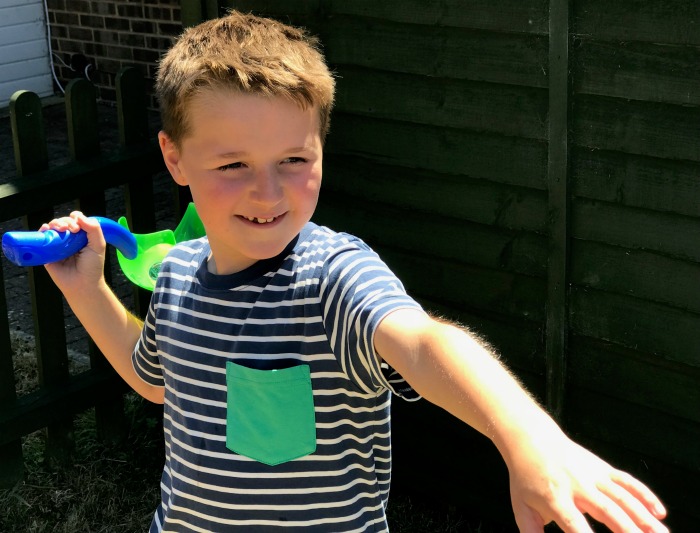 The water balloon launchers in our set allow you to launch the balloons up to 60ft (18 metres) and Kian did throw some impressive distances. For younger ones like Sebby, it allows them to throw further and he got some brilliant shots in too.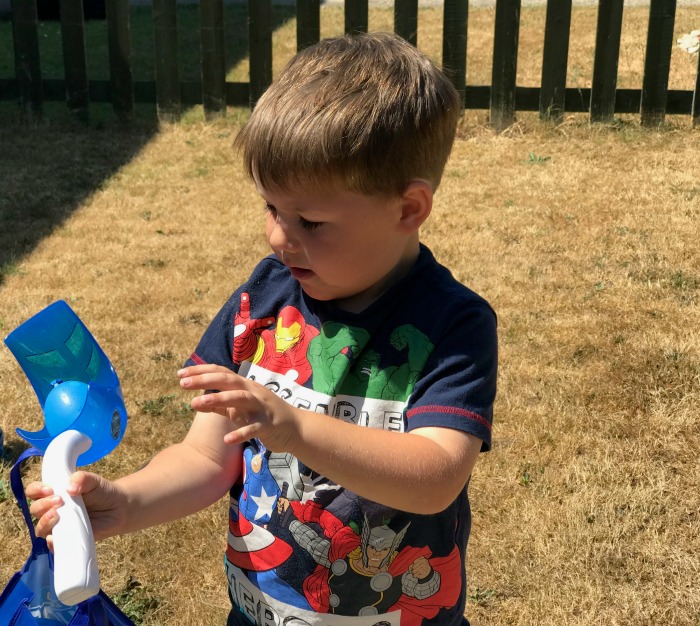 Each bunch of balloons contains 35, making a total of 140 balloons in the box, 70 x green and 70 x blue and you can buy refills too which I would advise as they go quickly, especially if there are a few of you playing.
We will definitely be getting some more Bunch O Balloons as the kids had a blast launching them at each other and me!
Thanks to Bunch O Balloons I have one pack, which includes a launcher and 3 bunches of balloons plus a minions 3 pack of balloons worth £41 to giveaway to one lucky reader.
To Enter:
Fill in the Rafflecopter widget below to verify your entries
Please read the rules below
Closing Date: 5th August 2018
If there is no form hit refresh (F5) and it should appear
If still not working please check that your computer is running Javascript
Complete the Mandatory Entry: Watch the video and answer the question
Rafflecopter will tweet, like and follow on your behalf making it really easy to enter
Really want to win the prize? Come back every day for bonus entries via twitter