Did you know that this year is officially the 'Year of Engineering' in the UK?
The Year of Engineering is a Government campaign that has been set out to change our perceptions of engineering, showing parents that it is a creative, varied career that shapes the world around us.
Children are, by nature, natural engineers. Mine are fascinated about the world around and want to know how things work and what they do. From problem-solving to making things, give them a challenge and they run with it.
Now the summer holidays are here we have six weeks to not only try to occupy the kids, but also keep their brains ticking over. The Holiday Makers is all about giving parents lots of fun ideas and activities to keep kids busy in the summer holidays, including:
Free, fun, eye-popping activities to do at home, in the garden or even at the beach –
all easy to access via the Holiday Makers website
Weekly challenges with great prizes up for grabs
Exciting events and days out across the UK
The website is super simple to use, simply download the worksheet and follow the instructions. All the challenges are made with simple equipment that you find around the house, plus you can print a journal and badges to stick in it for each task you complete.
There are six fun weekly challenges to complete online, all with the chance to win some amazing prizes if you share your completed task via social media or email.
Challenge One: Create a Chain Reaction
This one was great fun to do; we simply had to create a chain reaction using everyday household objects.
The challenge uses a simple domino effect, where one thing leads to the next, which triggers something else, however it was very much trial and error at first as the kids had to work out that the books had to hit the car at a certain angle to make it move and not jump.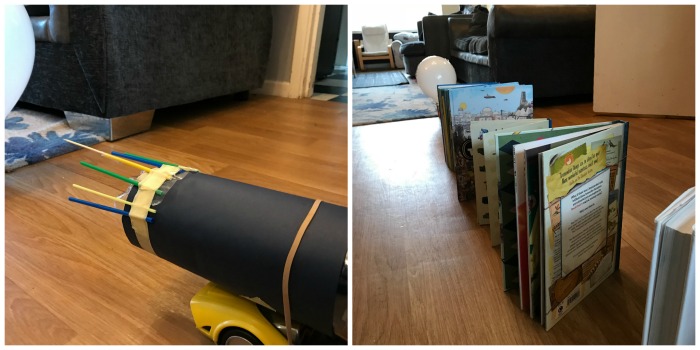 Once they had the right angle on the books, we added an empty bottle to the car, with a spike and positioned a balloon at the end of the reaction to see if we could burst the balloon………it took a few goes before we got it right but if at first you don't succeed…….
The prize for creating a chain reaction is a sleepover at the Science Museum, but hurry, entries must be in by 2nd August.
Challenge Two: The Ring Wing Glider
This challenge required a little more preparation as we needed the necessary equipment to make our glider: A pair of scissors, tape, 4 straws, and the templates printed out full size (A4) paper.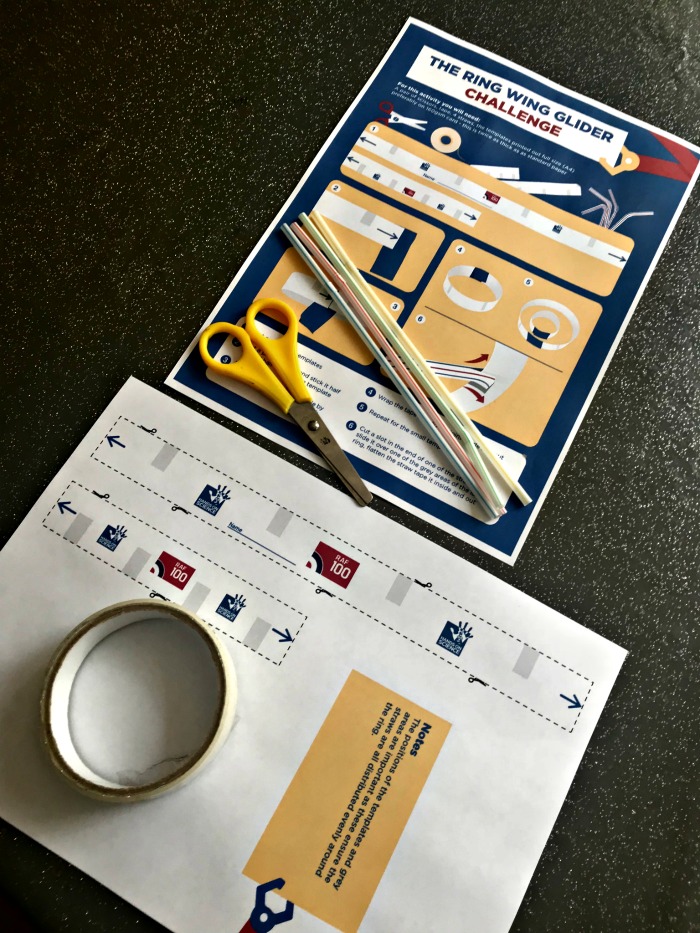 Eliza was my willing volunteer for this challenge and quickly got to work on her Ring Glider, with little assistance from me (I was chief sellotape cutter).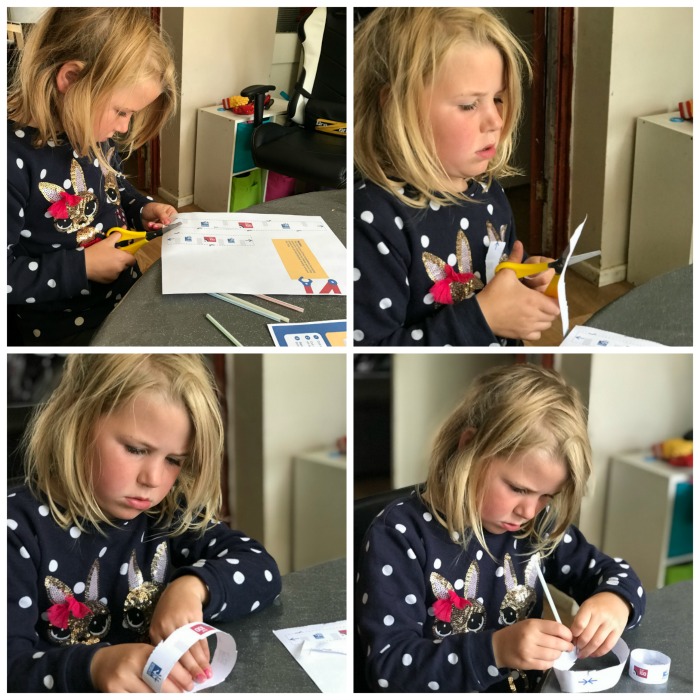 At one point she decided that the unfinished glider was a perfect unicorn horn prop, but she did carry on and finish it.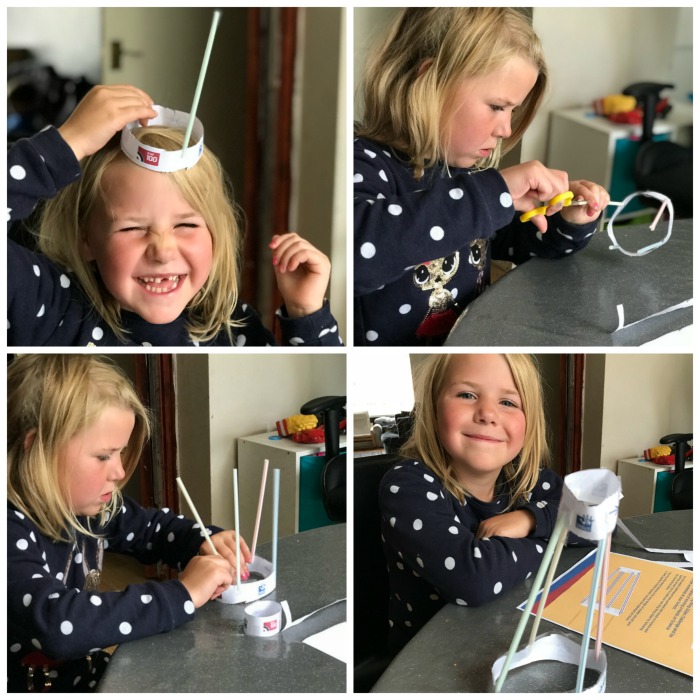 She wasn't sure it would fly and ask how to throw it, as her first attempts didn't work very well. Through trial and error, she worked out that the small end should face forwards and she had to hold one of the straws rather than the paper to get the best traction.
She was soon playing catch with it as she became more skilled at throwing it. There are hints and tips on the instruction sheet for further investigations such as seeing if it flies better with more straws, does a larger version still work and what would happen if you changed the diameter of the rings?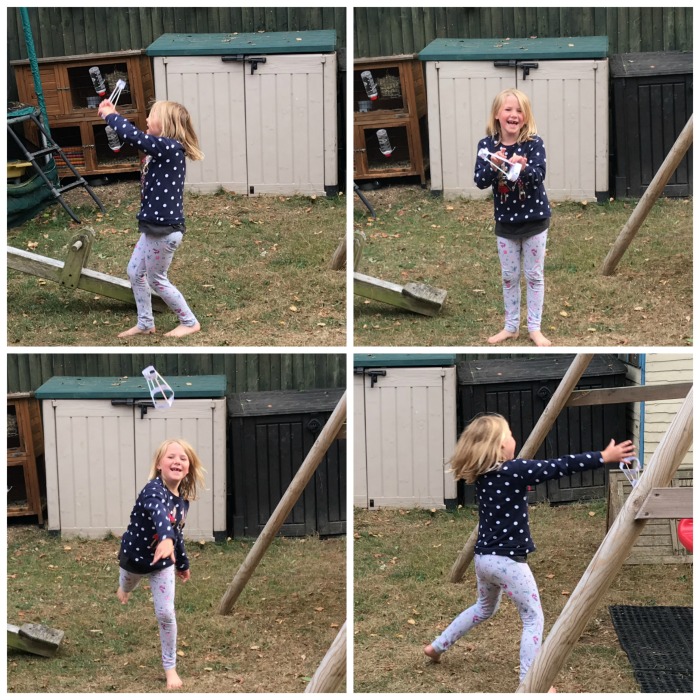 The prize for the Ring Glider Challenge is a day of Hands on Science Workshops for a UK primary school nominated by the winner for 7-11 year olds or, a STEM Challenge Workshop for a UK secondary school nominated by the winner for 12-16 year olds. Entries must be in by 10th August.
Eliza enjoyed the activities so much that she has taken in the instructions on how to make the ring glider to holiday club, so they can all make them together and she is diligently filling out her journal to take to school in September.
I'm working with BritMums promoting #TheHolidayMakers campaign, sponsored by The Year of Engineering. It's all about getting children excited about engineering with fun and stimulating activities that will keep them engaged all summer long. Check out https://www.yearofengineering.gov.uk/theholidaymakers to find activities for your child, including challenges in which they could win cool prizes!