We are busy enjoying an extended heatwave here in the UK, with local beaches packed with people taking full advantage of the warm and dry weather.
It is showing no signs of ending just yet, but my thoughts have already turned to finding some sunshine this winter, with the Caribbean being top of our wishlist.
Did you know that the Bahamas are at least 27°C all year round, making them the perfect destination for some warm, winter sun and despite being popular with honeymooning couples, it is also a very family friendly destination.
Although many hotels do offer family sized accommodation, I much prefer to stay in a villa with the kids as it offers much more flexibility and gives them room to get away from each other and run around. Rental homes in the Bahamas are a very affordable way of saving money on a Caribbean holiday, giving you more to spend on fun activities.
10 must do activities to try in the Bahama's with kids
The Bahamas' white beaches and clear seas are ideal for snorkelling, scuba diving and many child-friendly water sports, but there are so many activities on and around the island that offer so much more to do.
1. Swim with Pigs
For this truly unique experience seek out the uninhabited shores of Big Major Cay, which is the unlikely home to a family of wild pigs.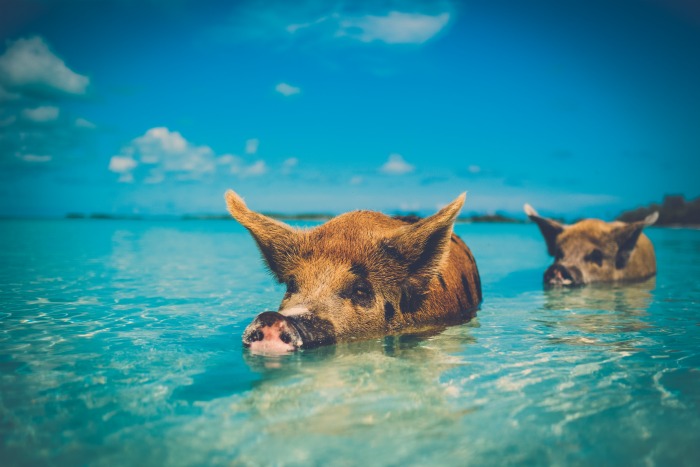 No-one knows how they got there, although local legends suggests they were left there by a sailor who planned to return and cook them, or that they are survivors of a pirate shipwreck, but they now live freely on the island, where they spend their days rooting on the beach, enjoying water from the island's fresh water springs and swimming in the sea.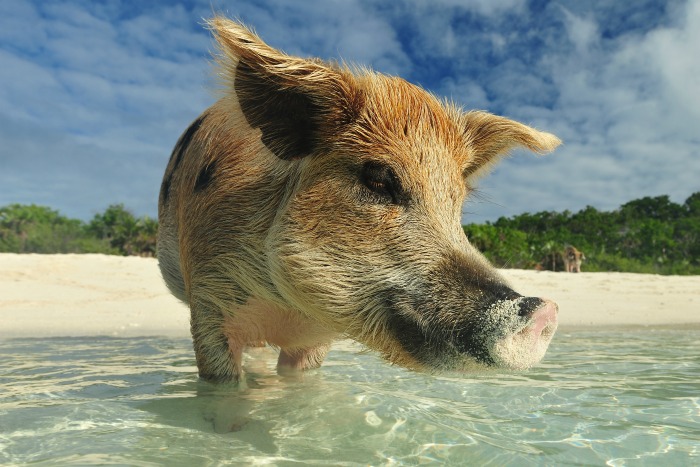 2. Visit Aquaventure – Atlantis Water Park
This is a waterpark like no other. Yes, you can hurtle down waterslides or drift along the mile-long lazy river, but you can also learn all about marine conservation, take a stroll along the bottom of a shark tank wearing a see-through astronaut's helmet and swim with dolphins.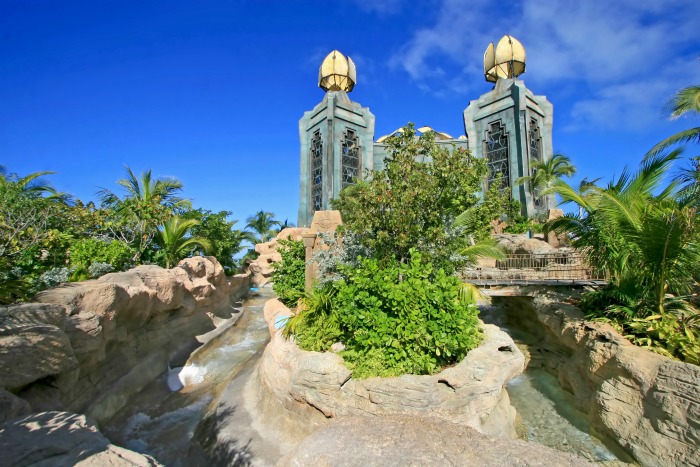 3. Visit Fort Charlotte
For those seeking a bit of history, Fort Charlotte, a British-colonial era fort that sits on a hill overlooking the far west end of the harbour, commanding an impressive view of Paradise Island and the harbour in Nassau.

It offers a compelling insight into the island's military history and the kids will love exploring its well-preserved dungeons, ramparts and drawbridges.
4. Discover curious islands
Whilst most people think that The Bahamas is one large island, it is in fact composed of 700 islands and over 2000 rocks and cays, sprinkled over 100,000 square miles of ocean, so that is an awful lot of exploring.
Travelling over the Bahamian seas is an experience in itself as you can go by water taxi, speedboat, small propeller plane or even seaplane. Once you get to your destination of choice, sometimes the only way to get around is by golf cart, bike or scooter which only adds to the fun.
A popular island to visit is Leaf Cay Island, owned by actor Nicholas Cage, as it is inhabited by a colony of protected iguanas which you can visit for free. Make sure you take a few slices of fruit with you as they are used to human visitors and will happily take food from you.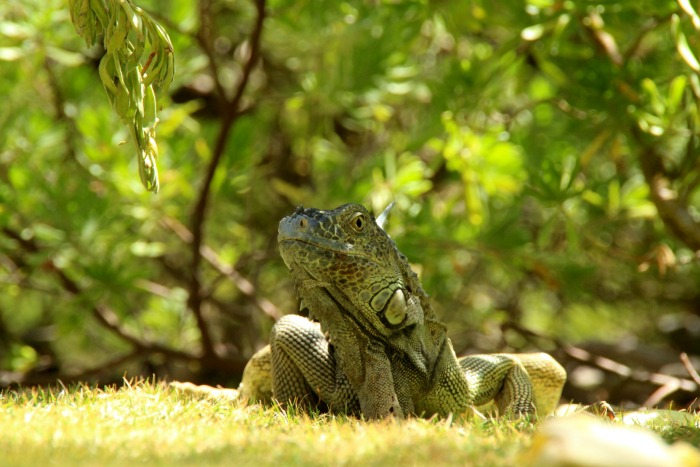 5. Edwin's Turtle Lake Marine Reserve
Turtle lake is an ideal spot to see green sea turtles, birds & the pristine & unique environment an inland blue hole. They offer guided boat tours of the 43-acre saltwater lake, where you will see local wildlife and learn why the area is ideal for raising turtles and fish.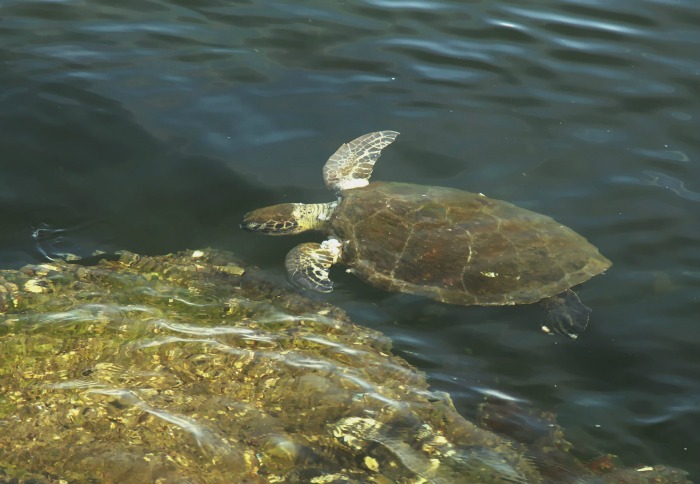 They also offer Kayak, Stand Up Paddle Board, and Canoe rentals so you can explore the lake at your own pace.
6. Discover the islands Pirate History
Kids are naturally fascinated by pirates and Nassau was at the heart of the action during the Golden Age of Piracy, which lasted from 1690 to 1720, attracting the greatest concentration of pirates ever seen in the New World.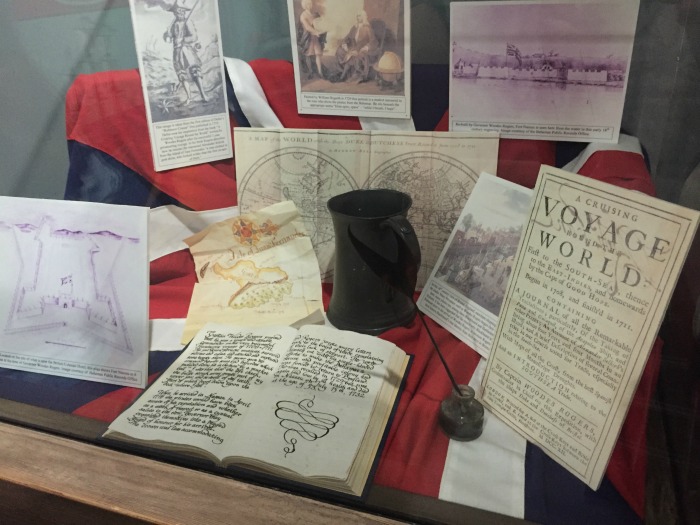 The Pirates of Nassau Museum gives them the change to climb aboard a replica pirate ship and learn all about The Bahamas' colourful past as a hotbed of pirate activity!
7. Ardastra Gardens & Zoo
If you need a break from the sea, why not visit he only zoo in the Bahamas'. With four acres of lush tropical gardens inhabited by a dazzling array of animal species, including exotic jaguars and Madagascar lemurs, learn all about some of the local wildlife including the national bird of The Bahamas, the Caribbean flamingo.
8. Go Swimming with the Dolphin's at Dolphin Cay
Dolphin Cay is one of the world's largest open-air, man-made marine mammal habitats and was opened in 2007 in response to the need to provide a safe haven for the rescued Dolphins and Sea Lions that were affected by Hurricane Katrina.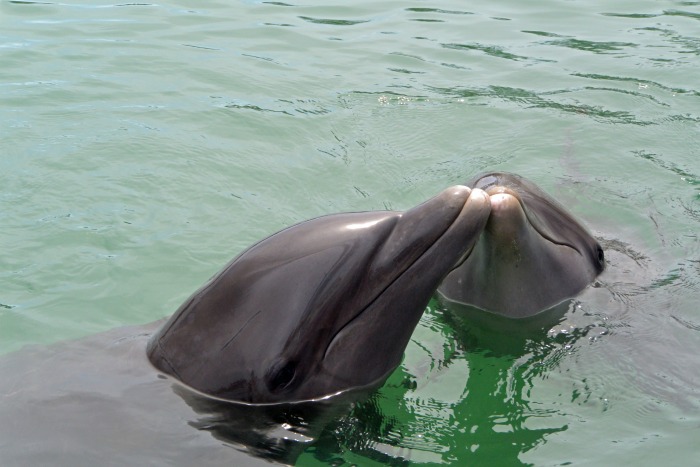 They offer lots of activities for adults and children alike including swimming with the dolphins, play time with the sea lions, twilights snorkels and even adventure camps.
9. Swim with Stingrays
Stingrays have had a bit of bad press recently, but are surprisingly friendly.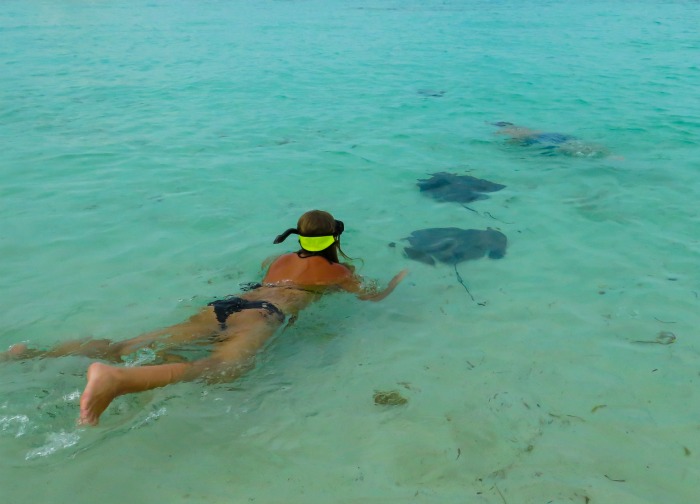 The Southern Ray is known as the puppy dog of the sea, always looking for attention and a snack. After being fully briefed on how to handle these beautiful creatures you will get in the water and feel them soar over your hand as they look for a tasty snack.
10. Visit 'The Dig' Aquarium
The Dig has over 250 species of fish to see, ranging from 1,000 pound Manta Rays to Goliath Groupers and Seahorses. The aquarium is set out to feel as if you are roaming the streets and tunnels of the "Lost City of Atlantis," with venomous lionfish, spiny lobsters, long tentacle jellyfish and six-foot moray eels to see along the way.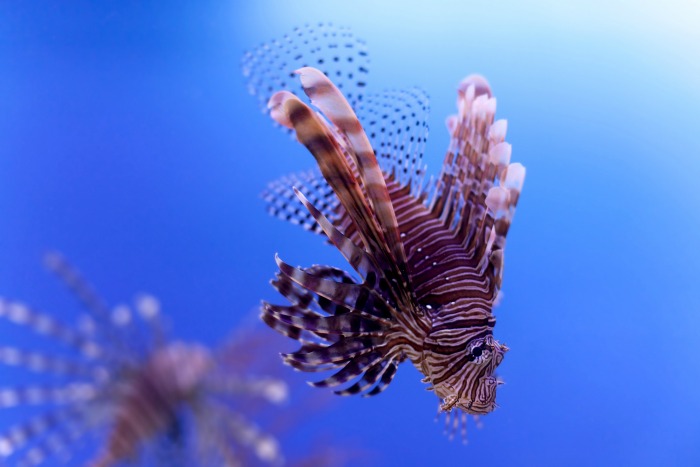 The Dig also features an interactive touch tank, filled with conch, sea urchins, sea cucumbers, starfish and horseshoe crabs.
Have you ever visited the Bahamas' – what activities did you enjoying with the kids?
Image Credit: Shutterstock.com