Interior design and décor is a dynamic field. The consumer needs to know with technological advances to develop new décor hacks and trends. In order to become a prosperous interior designer, one must stay abreast of the latest or emerging trends. By combining their skills with the trending design ideas, interior design or décor professionals can provide amazing and innovative solutions, to delight their clients.
Trend 1: The sensation of black
Black is becoming dominant in the world of interior design. Previously people felt that the colour black is used in a paint can make a room smaller. But the concept has gradually changed.  In homes, offices, game arenas, shopping zones you can often find black walls, black prints, black furniture etc. Black is the colour of mystery. It is known to create a powerful and elegant statement. You can have silk trees with bright colours against the backdrop of the black walls.
Trend 2: Creating a natural atmosphere
Creating a natural atmosphere in the indoor space is also a popular trend nowadays. The inclusion of natural elements is being considered the best emerging trend. A natural ambiance makes a room look spacious and unique. You can have structures built with natural elements like pebbles, twigs, marble, granite etc. Also you can use handcrafted materials of jute or artificial foliage to provide your room an artistic flavour. Some of the latest trends available create a space which is breathtakingly genuine.
Trend 3: Furniture with curvy edges
The trend has changed from straight-lined furniture to those with curvy edges. Round shaped furniture decorated with soft fabric is catching attention.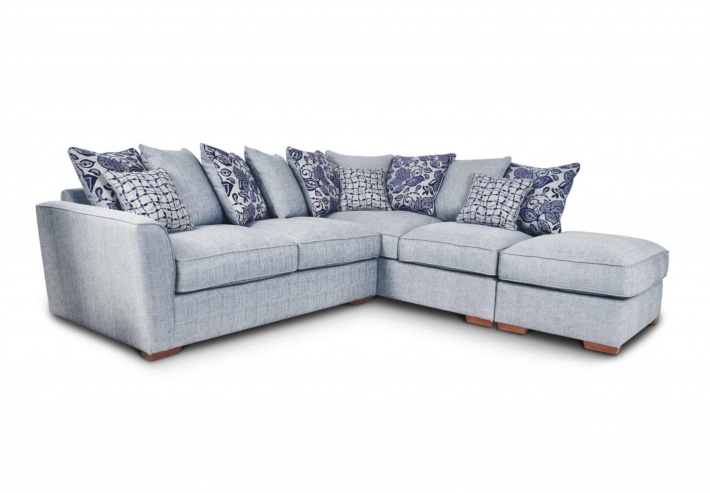 Trend 4: Décor with earth-like colours
Use of earth like colours is gearing up. Grey and beige based colors are combined with soft pastel colours for the creation of new shades. Greige colour, formed by mixing grey and beige is also becoming popular. Natural colours like green and brown create a natural looking ambiance. You can opt for artificial landscaping ideas to get the green and brown garden touch to know your room. You can even use artificial bark.
Trend 5: Using green accents for your interiors
Green has a charm of its own. It is good for eye vision and improved concentration. So green accents have become a new trend. Green plants add a soft touch to an office décor. But if you do not have time to devote to nurturing your plants, it is better to incorporate artificial landscaping elements to impart greenish ambiance. You need not worry about care or maintenance. You can decorate the space with faux boxwood to create emphatic points. You can use silk foliage in custom fit designs to best fit your room décor. Artificial landscaping can magically transform your space into a dream world. However, while selecting artificial foliage, you must ensure they are fire resilient or possess inbuilt fire-retardant characteristics.
Trend 6: Decorating walls with wallpapers
It is a simple task to cover a wall with wallpaper. You can impart a unique theme to your living space or office space, with help of wallpaper. Wallpapers display themes like a natural landscape, abstract patterns, geometric patterns, wildlife. You can select any wallpaper with a design you love. You can even have a wallpaper of a rare photograph you love or have clicked yourself.
Trend 7: Personalising the space with a unique style statement
The room decorum reflects the perception and tastes of the owner. So one must take this opportunity to design the walls to express one's unique style statement. If you hire a professional, you must interact and converse at length with the designer, so that the final décor represents your unique style and feelings. For instance, if you love birds, your wallpapers can have bird pictures on them.
Trend 8: The Do it yourself factor
Online media have made access to knowledge resources quite easy. Design ideas by experienced architects and decorators are available in the form of blogs and videos. So you can get the best decorative stuff for your room decorum. Also you can do the installation process on your own, without seeking help from another person. You can decorate your space with imitation logs with online video assistance.
Trend 9: Combining a kitchen with dining room
It is a new trend to shift your dining furniture inside your kitchen space, if it is spacious enough. Since kitchens are mostly modular with inbuilt ovens, there is a provision to accommodate some furniture inside. Such a combination strategy decreases the overall spatial requirement or enhances space economy. You can make the space more amiable by decorating with artificial cherry blossom tree.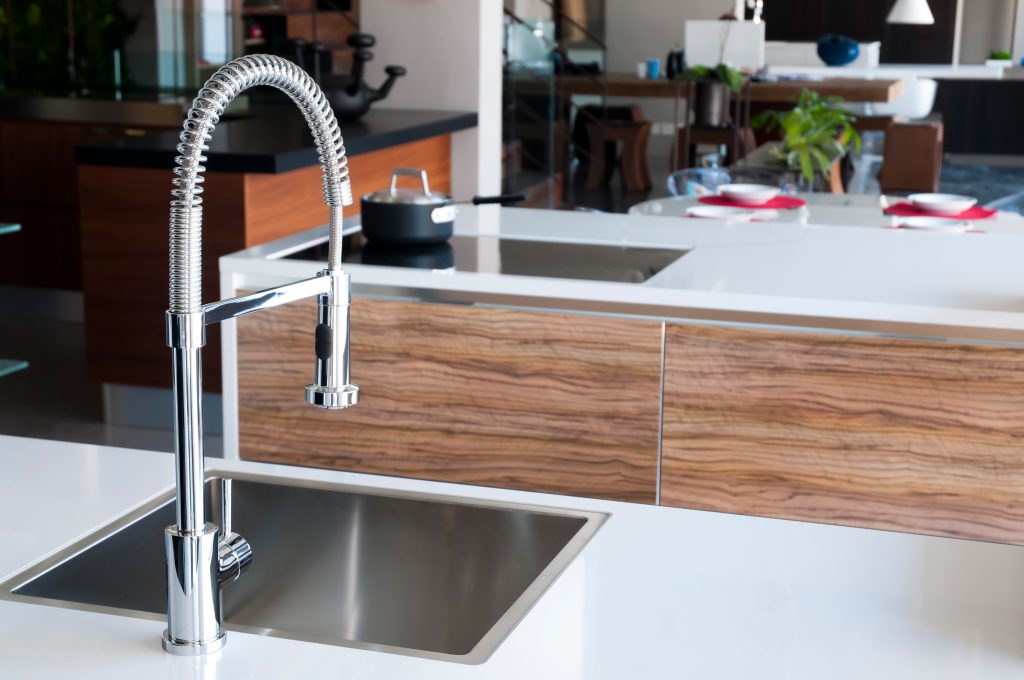 Cooking is no longer a solitary activity, but a leisure activity where family members can participate to provide creative inputs. The family can chat with the cook while the meals are being prepared. It is easier for the cook to arrange all the delicacies on the table, once the food gets ready. So a kitchen dining room combo helps a family, especially a small or neutral family, to spend happier times together. It is also good for the visitors, who can dine comfortably with the hosts or residents.

Conclusion
Design and décor trends are ever-changing in a transient world. By selecting the right décor idea, you can impart a look to your room, which is fresh and modernized. You can play with the colour black, as it provides a tinge of mystery or sensation. You can ornate the interiors with natural elements like pebbles or granite. Furniture with linear boundaries is being replaced by those with curvy or round edges. The concept of adding greenery with authentic looking artificial foliage is also trending in the design market. Using wallpapers, you can define a theme for your room. In addition, trying to do it some exciting DIY ideas, which save money and time, is also an interesting new trend. You can personalize your space. A kitchen dining outlet combination is also a new trend in interior décor.