Sensory toys are big business at the moment, with slime a firm favourite in my house, but with winter well on its way, I have been looking for something else to entertain the kids.
Let me introduce you to Floof!
Floof is a light and fluffy mouldable material that sticks to itself, just like snow – but without the freezing fingers, making it the perfect stocking filler for a child's wish for snow over Christmas.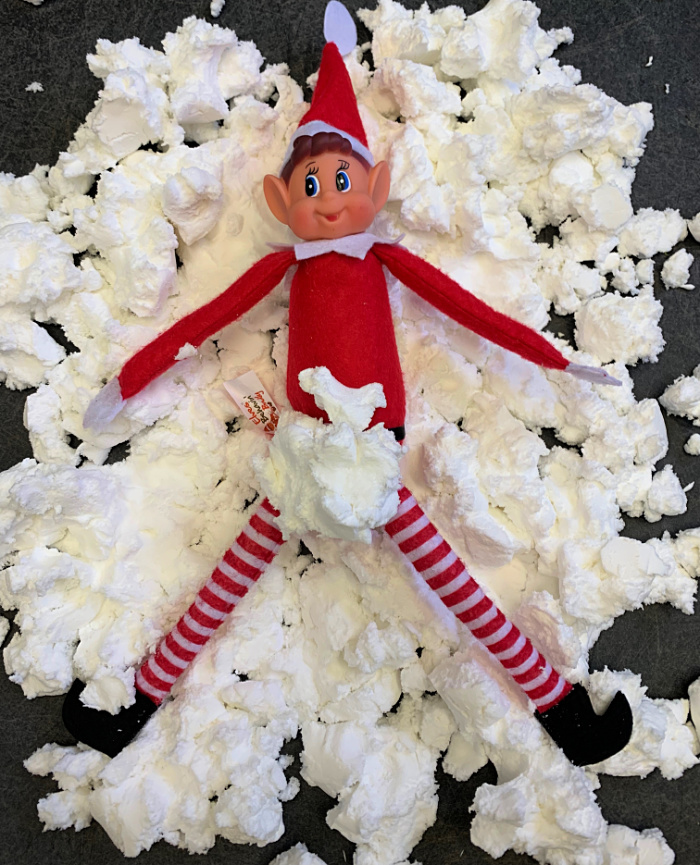 Sensory Play activities are vital for the development of young children, as not only is it a hands-on activity, but it lets kids engage with their senses through the exploration of different materials and textures through play.
We were sent the Floof builder set to review which contains:
120g of fluffy & light mouldable, reusable Floof
Roller handle plus pebble & brick patterned rollers
2 scraper tools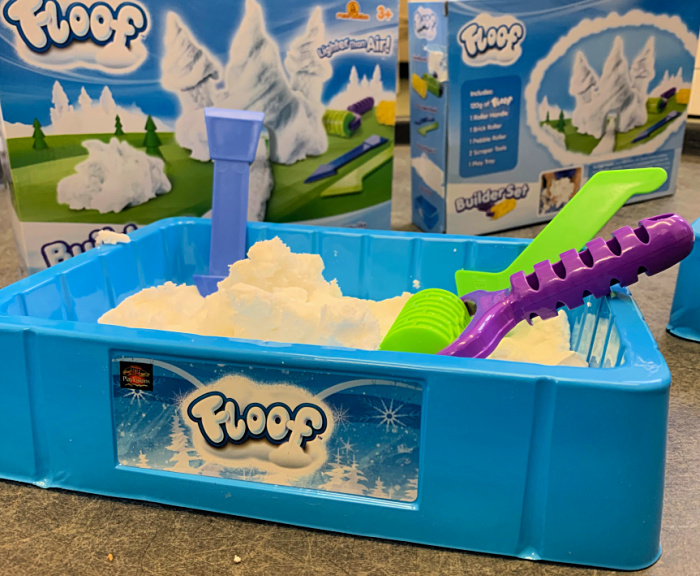 The kids loved experimenting with the texture, making patterns with the rollers and rolling it up into balls to make their very own snowmen.
I would recommend using Floof on an oil-cloth covered table or a tuff spot, as excited play means that it can go everywhere, although the plastic trays did keep most of it in one place.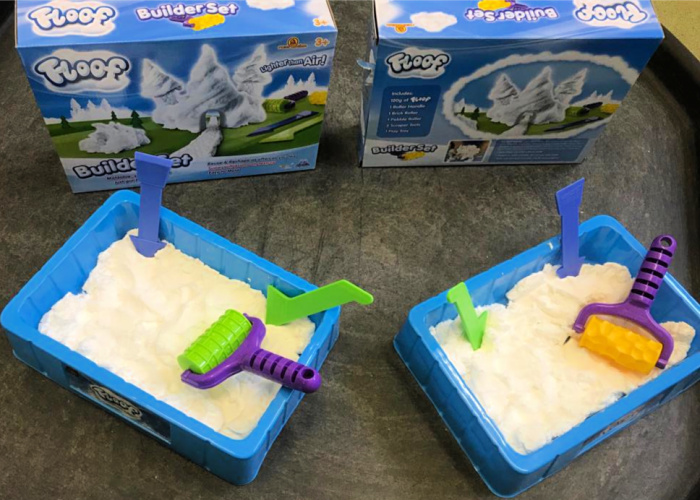 It is easy to clear up by hand, as the floof sticks back together easily and when playtime is over, simply pop it in a resealable bag, so it can be reused and reshaped as often as you like.
Just don't leave it in easy reach of any visiting elves as they love to make "Elf Angels" in it!
Floof is available from all good toy shops priced from £9.99