Zog has always been my favourite of Julia Donaldson's books, so when they made it into an animated short film for Christmas, I was over the moon.
The Forestry Commission has put together some fabulous trails in recent years based on more books from this popular children's author, including The Highway Rat, Gruffalo Spotters, Room on the Broom and Stick Man so I was delighted to find that Zog has arrived at Moors Valley as well as forests around the country.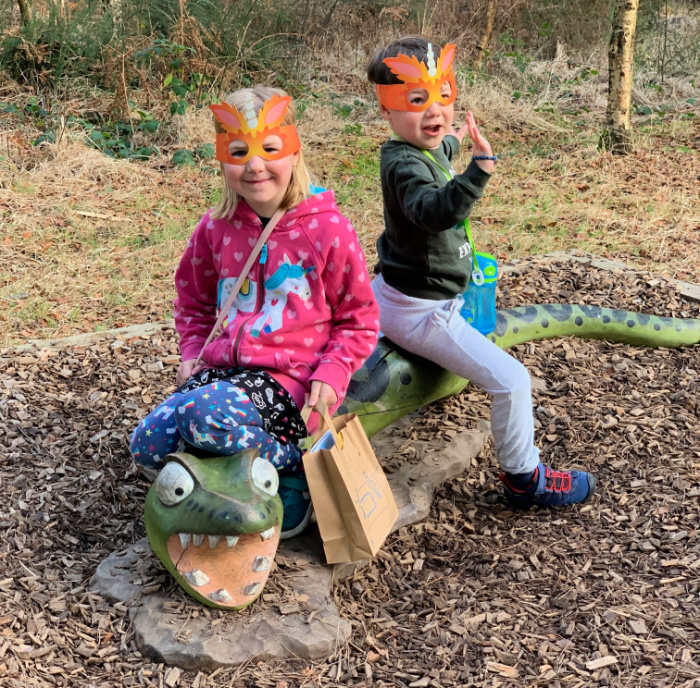 Although you can complete the activity trail without the activity pack, I strongly advise that you get one, particularly if the kids are older as it gives them extra things to look for and find.
Costing just £3 each, the pack contain a Zog sticker, Zog headband, pencil, activity book and an animal reveal lens.
The trail at Moors Valley is 1.5 km long and starts at the Visitor Centre, taking families on a well marked out, buggy friendly journey through the woods.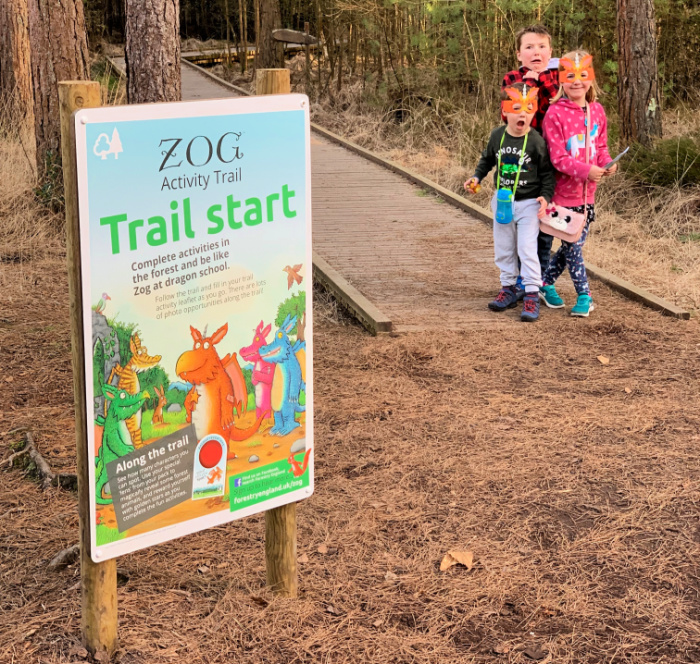 The trail is on forest paths which, because the weather has been so nice, are firm and dry underfoot at the moment, however, these paths can get slippery and a little muddy during and after periods of wet weather, so I would advise wellies or walking boots rather than trainers.
The trail gets you to follow panels and complete activities along the way as you head on a forest journey with Zog. We had to find forest homes, fly like a bird, listen for forest animals etc.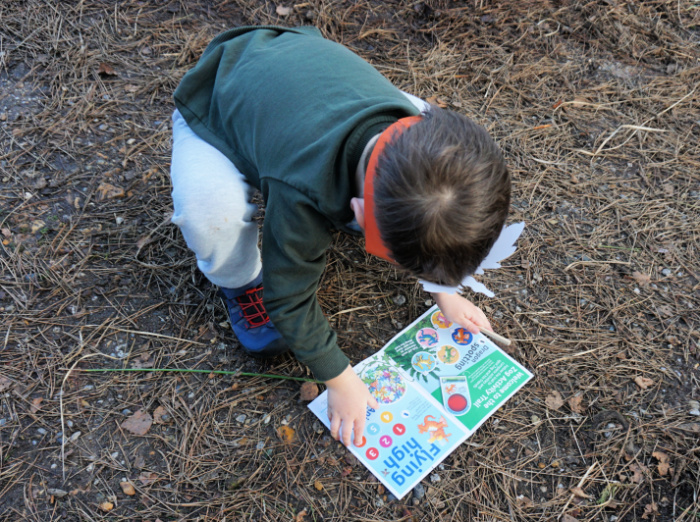 There are also characters from the story to find and the chance to collect stars as you learn like Zog did at Dragon school, by completing the challenges along the way.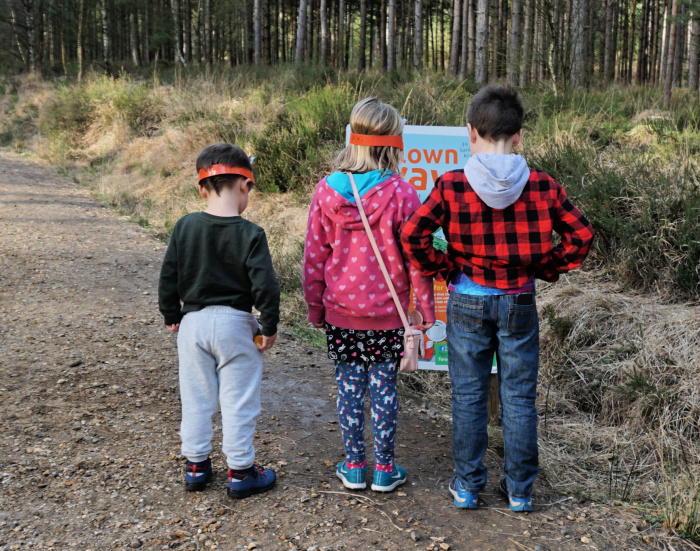 The trail is aimed at younger children, but Isaac enjoyed helping his siblings look out for the characters and joining them in doing the activities.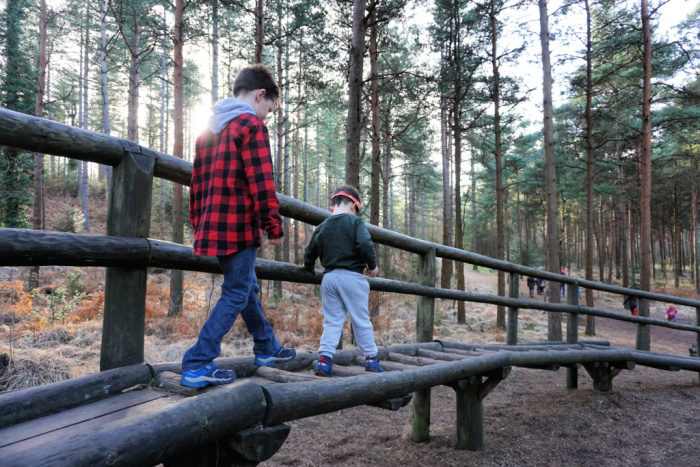 His pay off was the chance to complete the play trail, which is our favourite thing to do at Moors Valley.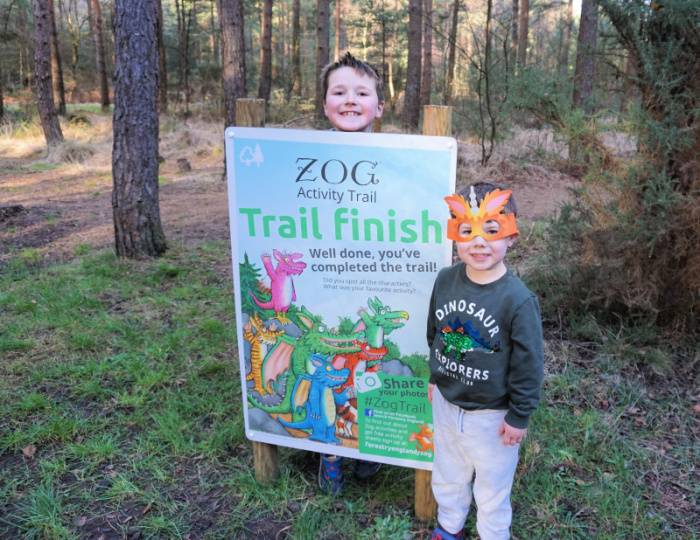 The Zog Trail is open from 11 January 2019 and available throughout 2019, allowing children to follow the trail through Zog's forest classroom to learn more about the animals and habitats around them, whilst getting some fresh air and exercise at the same time.