March winds and April showers
Bring forth May flowers.
Did you know that kites have been around since 470 B.C. and that it was National Kite Flying Day on 8th February?
Flying kites is back on trend thanks to Mary Poppins and is a great way of getting the kids outdoors, running around and having fun, especially at this time of year when it is more breezy than normal.
We have been busy testing out the new Kitedrone Twinstar from Character Online.
The Twinstar Kite comes with its own storage tube and is super easy to assemble.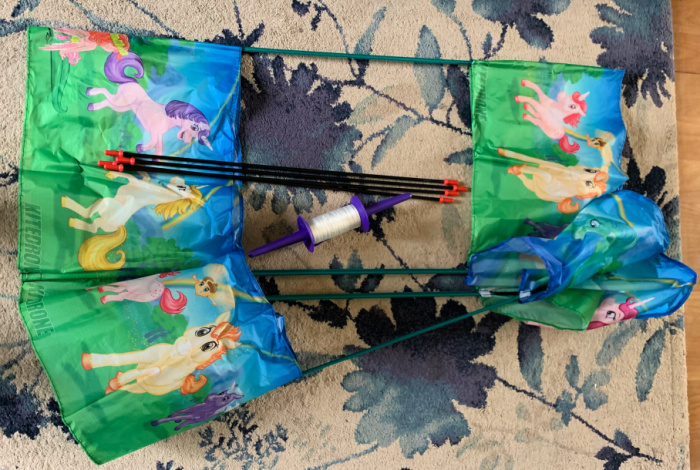 Simply insert the plastic rods into the slots and attach the line to hook and you are ready to do…….it takes less than 60 seconds.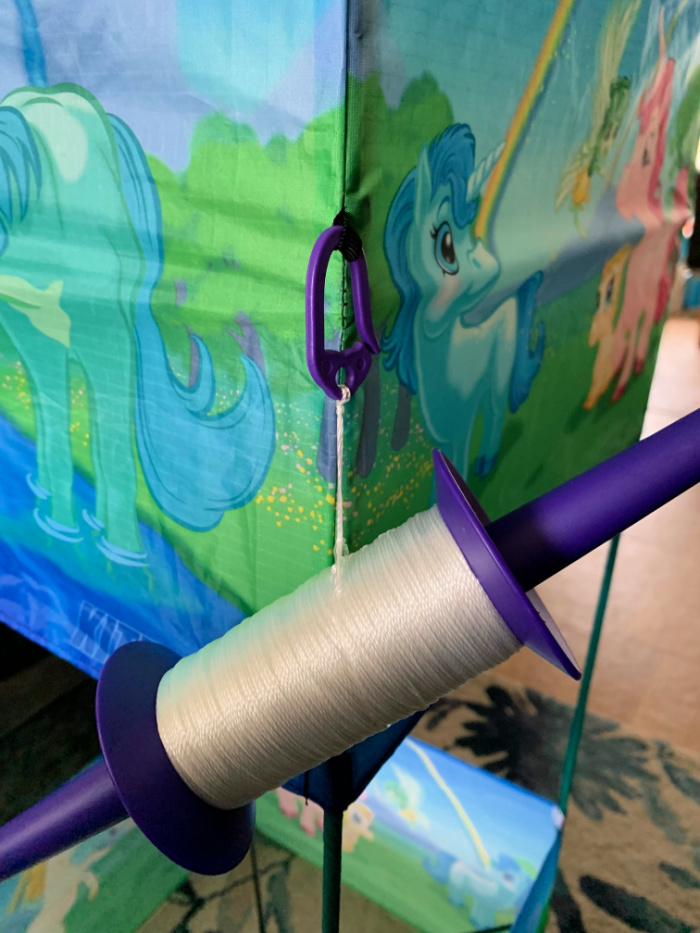 The Twinstar kite comes in a traditional box shape whose simple design is magnificently balanced and can even be hooked up to a Go-Pro camera to record your flight.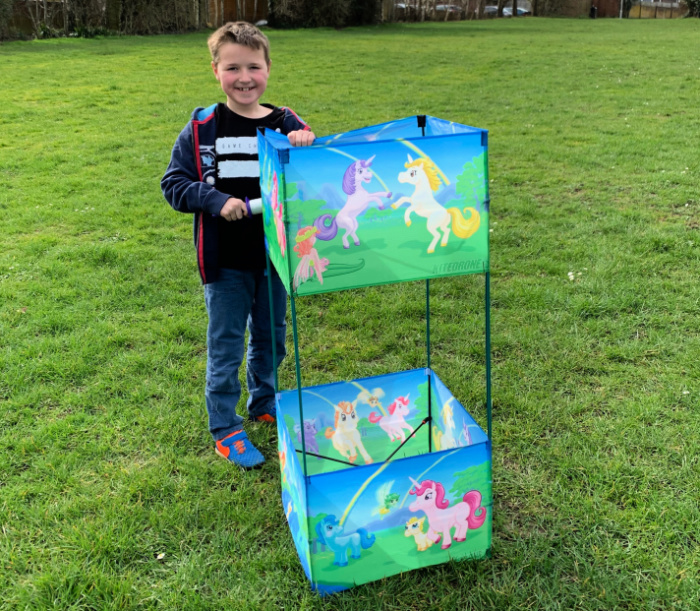 Traditionally we have found kites quite tricky to launch, but the kitedrone is super easy to get off the ground.
Simply keep the line short and taut, wait for a gust of wind and throw into the air, with whoever is holding the line giving it a light tug.
You are soon flying high in the sky, up to an incredible 90 metres in the air!!
Of course Isaac had to let it go to its full length, which meant that I had to reel it back in as his arms got tired, but it did all encourage his friends to come to the park as they could see the kite from their homes.
The Kitedrone Twinstar is aimed at ages 8+, although we did let Sebby have a supervised turn.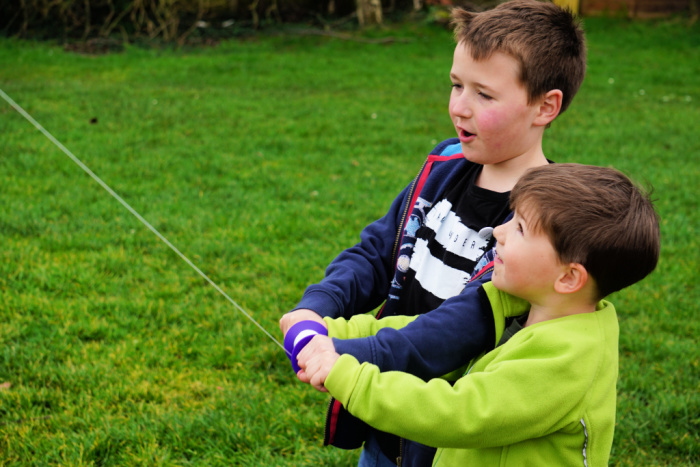 The Twinstar is available from Argos in four colourful designs including unicorn, tiki surfers, fort and hot rod and has an RRP of £24.99