During our Easter break in North Wales, we were invited to stay at Talhenbont Hall, a stunning 17th Century Elizabethan Manor House located in the heart of Snowdonia.
Nothing quite prepared us for what we were about to see, from the gates that gently swung open, allowing us into the 100 acre estate to the house coming into view for the first time.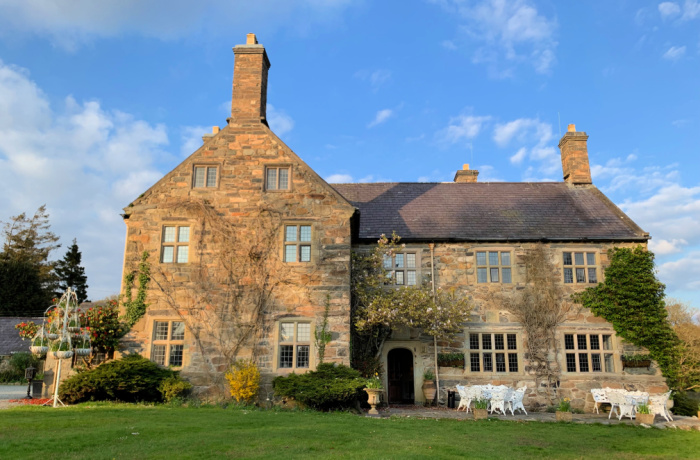 From the moment we walked into the front door there was a "Wow" moment around every corner.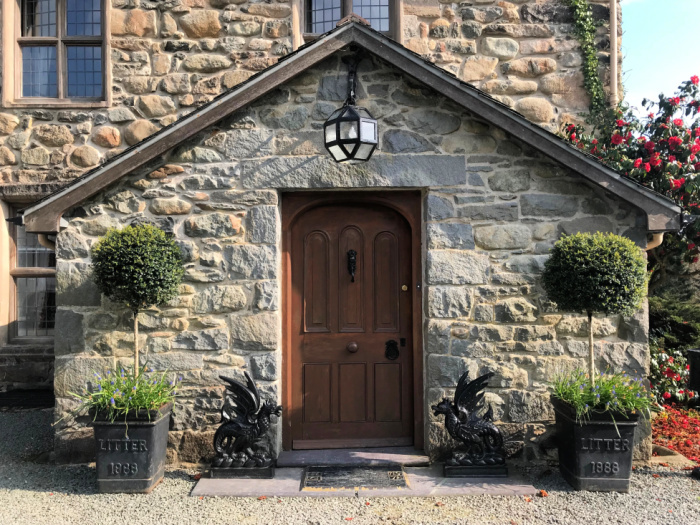 We were very lucky to be given a tour of the house and gardens by the owner, Alicia who is very proud of the house's history.
Talhenbont Hall was built in 1607 and was used as a garrison for Cromwell's soldiers during the Civil War. There is even a painting on the wall of a meeting between Cromwell and his men, depicting him by the actual fireplace in the main room.
There is so much to explore both inside and outside the house, with themed and lovingly manicured gardens, a duckery and ancient woodland just a short walk away.
The woodland has a small meandering river running through, which you can cross via bridges – perfect for a game of pooh sticks and we were lucky enough to visit just as the bluebells were coming into bloom.
Back inside the house, there are five bedrooms to choose from including the bridal suite which is dark wood panelled room complete with a huge four poster bed and a copper bath.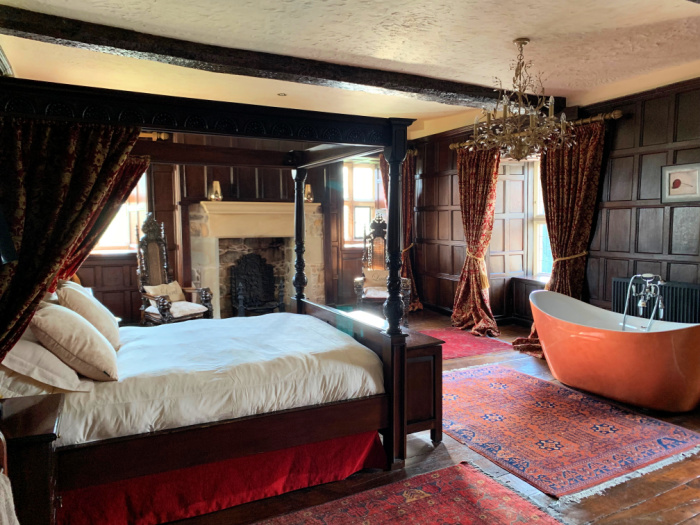 The kids were over the moon to have their own rooms, all of which have large double / king size beds, apart from the Cromwell Room which has two single beds.
There are also two bathrooms, one with a walk-in shower and the other with a walk-in shower and a roll top bath, plus an extra separate W.C.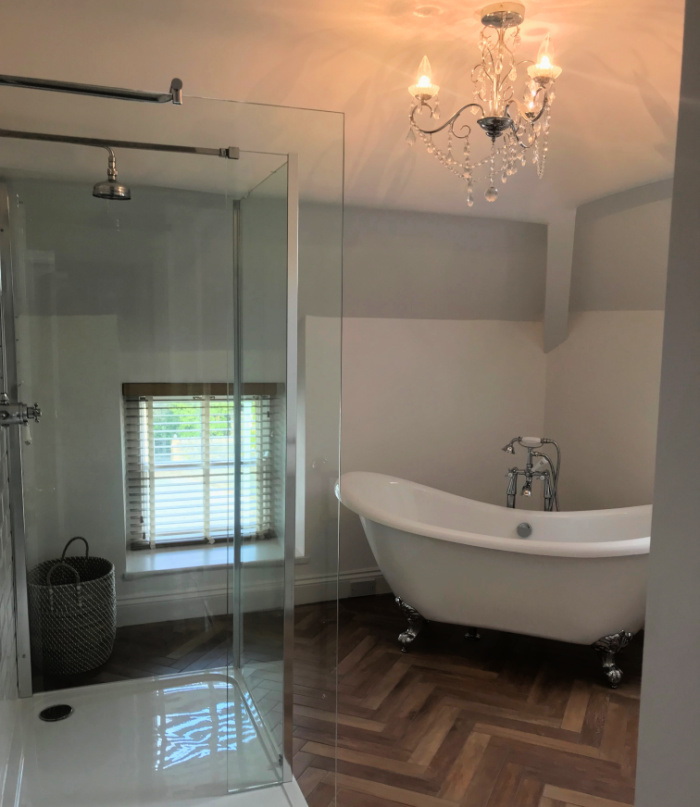 Back downstairs, the manor house consists of the main lounge, complete with huge Chesterfield sofas and a piano, a large dining room, the court room, a study, an informal dining room with large AGA, kitchen plus another WC and basin and a huge laundry room.
Cooking on an AGA was definitely a learning curve for me, but following some sound advise we managed well. The kitchen itself was extremely well equipped with everything you needed to cook almost anything, probably because the family use it as their own home for a few months of the year.
Talhenbont Hall is the perfect place to stay if you want to get away from it all and I was disappointed that we had such a busy itinerary as I would have loved to explore more of the grounds, we did manage a soak and that gorgeous bath though!
The only downside is the lack of phone signal / wifi although there is a wifi router available in the office which is just about strong enough for light social media use.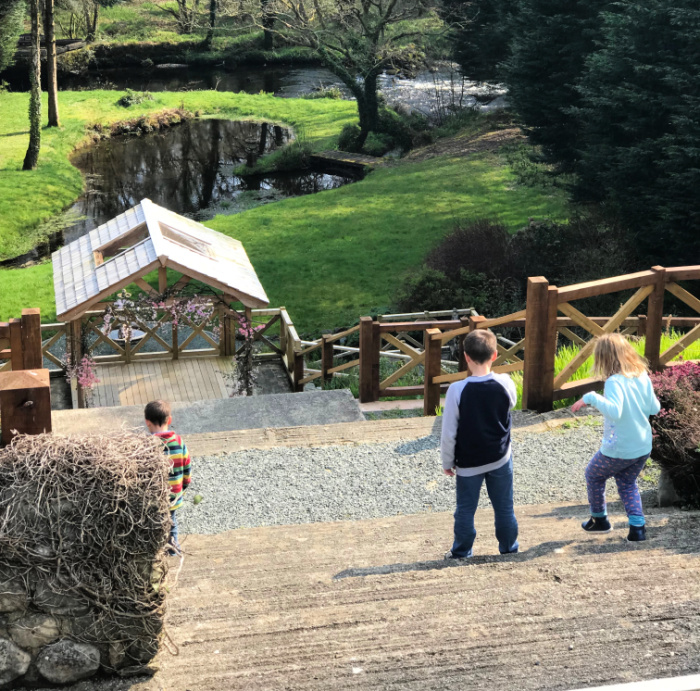 We used the office room as the kids room, as they could watch their TV in here or plug the Nintendo Switch into the television.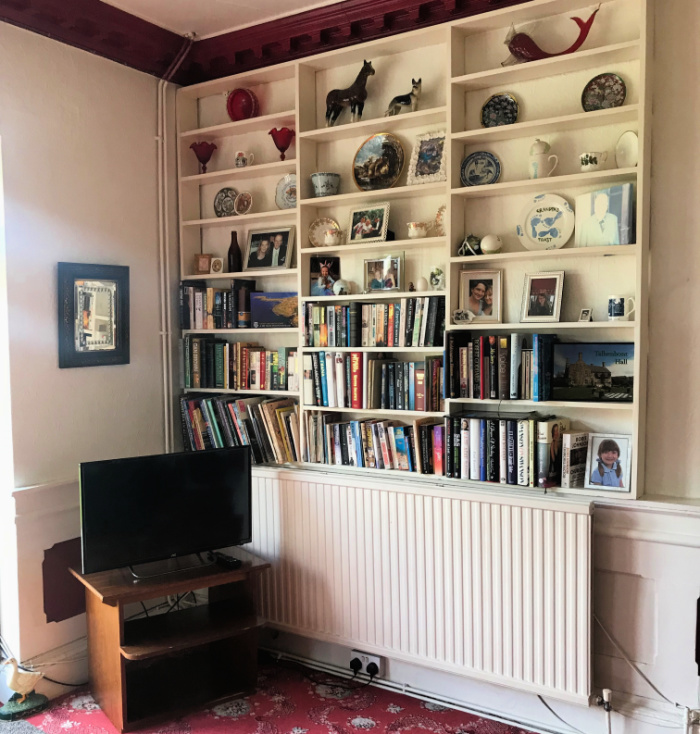 Just outside the office is a tennis court if you fancy a knockabout.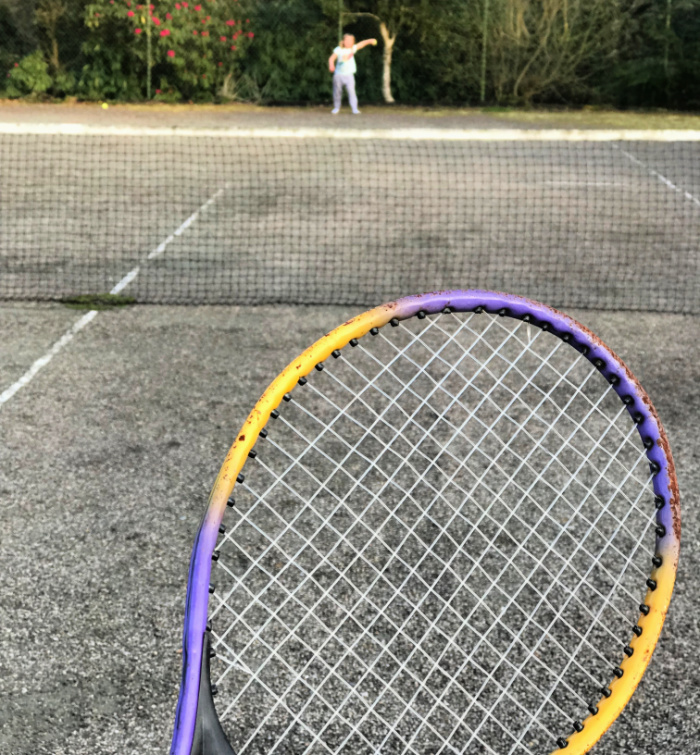 Pricing for the Hall which sleeps 10 people starts from £1,309 for a 2 night stay (off peak), up to £3,077 for a 7 night stay in the summer holidays.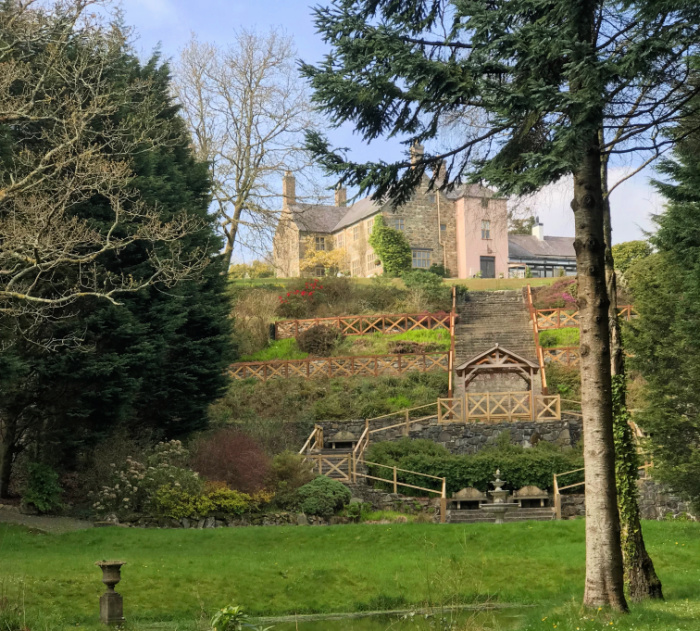 To book it is recommended contacting Paul and Alicia directly for the best pricing. Email enquiries@talhenbonthall.co.uk or phone 01766 810247.
If staying in the Hall is above your budget, there are also five holiday cottages on the site, each of which sleeps between 4 and 6 people and giving you access to the stunning grounds.
Talhenbont Hall is also licensed to host weddings, both indoors and out which start from £3,850. For more information about weddings please visit www.talhenbonthall.co.uk/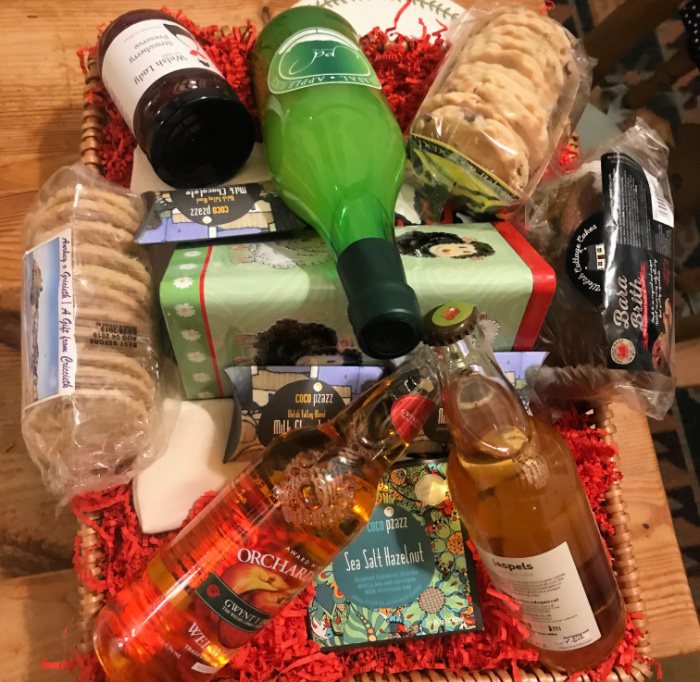 A massive thank you to Paul and Alicia for the fabulous welcome hamper and for letting us stay in their beautiful house, it was an experience we will treasure for years to come.
Disclaimer: We were guests at Talhenbont Hall for the purpose of a review. All thoughts and opinions are our own