During the Easter holidays we headed to North Wales with Adventure Map, who are 10 of the best adventure companies in North Wales, working together to promote the region as the best place for outdoor adventure tourism in the UK, with a handy app for your smart phone.
The AdMap App, available on app store and google play, tells you what adventures are nearby to help you to discover exciting adventures in North Wales.
Day three of our North Wales adventure saw us heading to RIBRIDE in the morning and then onto Beacon Climbing Centre for an afternoon of fun.
Beacon Climbing Centre is the largest indoor climbing centre in North Wales, featuring hundreds of different colour-coded climbs, with easy challenges for anyone new to climbing, through to mega hard climbs designed to test future climbing champions!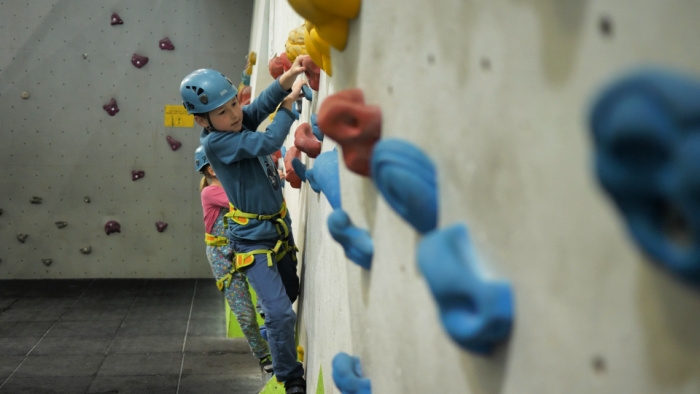 Their climbing walls and challenges are designed to be fun for everyone and we started with a belay training session before being let loose on the walls with our instructor.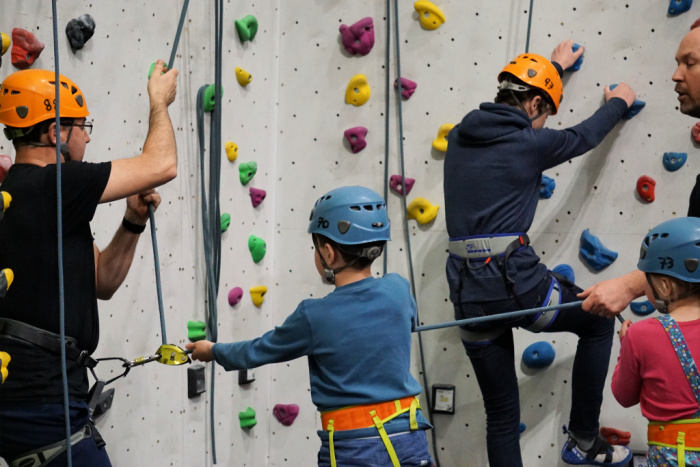 In hindsight, I wish we had done the climbing centre before the outdoor rock climbing at Plas Y Brenin, as Sebby seemed to pick the techniques up quicker on the walls than he did on the rock face.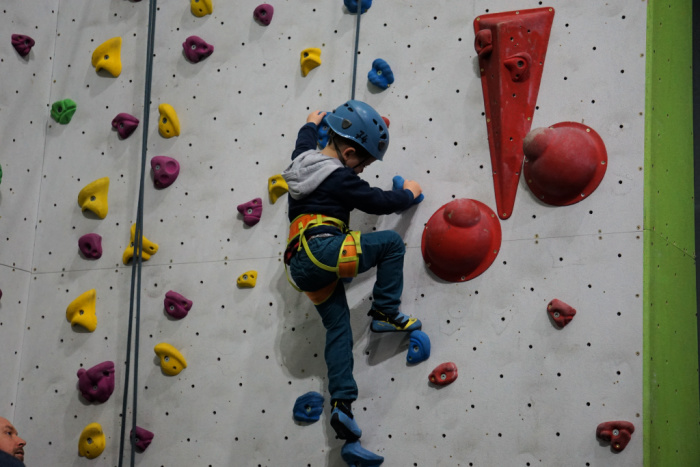 He was soon charging up, and back down the walls like a pro!!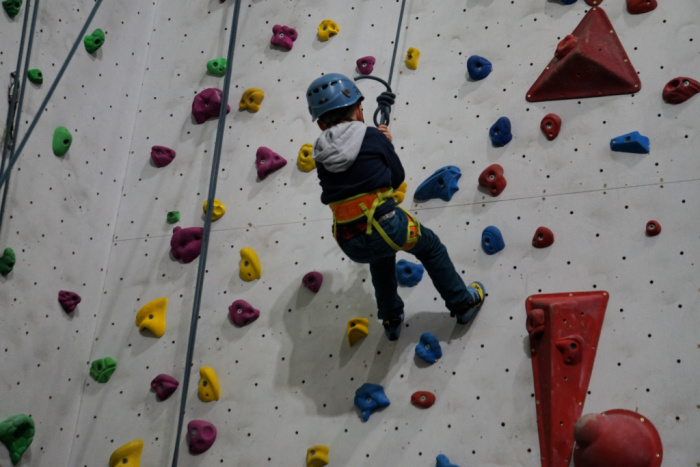 The climbing centre offers a range of different sessions running every day and with a choice of walls to climb which include those with an auto-belay, bouldering walls and a crazy climb area with some wacky challenges for the kids.
Kian, Isaac and Eliza have all done bouldering before at our local centre, but the walls at Beacon were much larger and more challenging, which isn't a bad thing.
They all seemed determined to reach the top, whilst Sebby and I were content to get around half way up.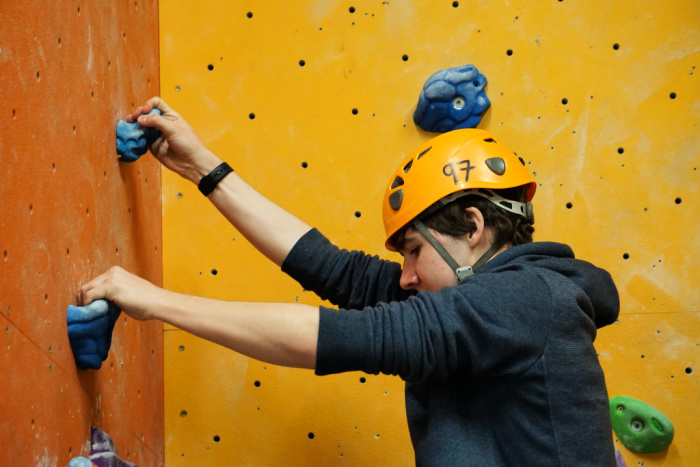 Our instructor was great fun and gave us lots of challenges to try in different areas of the climbing centre, including a fabulous children's play area, complete with an elephant to climb on.
The Crazy Climb area has 15 different challenges to attempt and is the best introduction for children who haven't tried climbing before as it has fully automated safety systems. Just clip in and climb up!!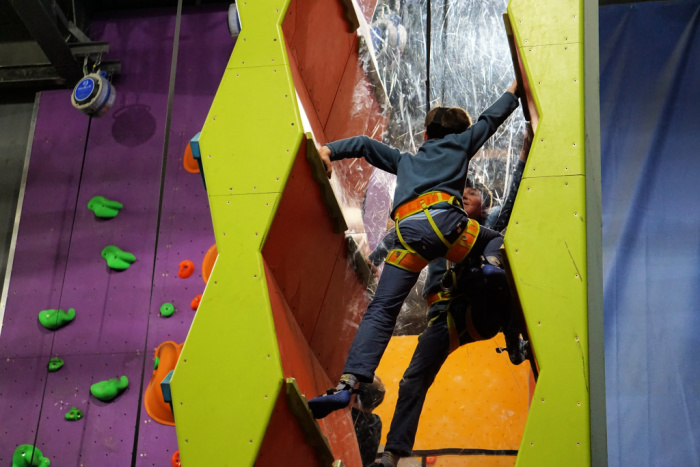 These type of walls are the ones that Isaac and Eliza are most used to and they were up and down them in no time.
One thing they had been reluctant to try at our local centre, was the leap of faith – where you reach the top of a climb and then have to jump and catch a punch bag suspended in mid-air.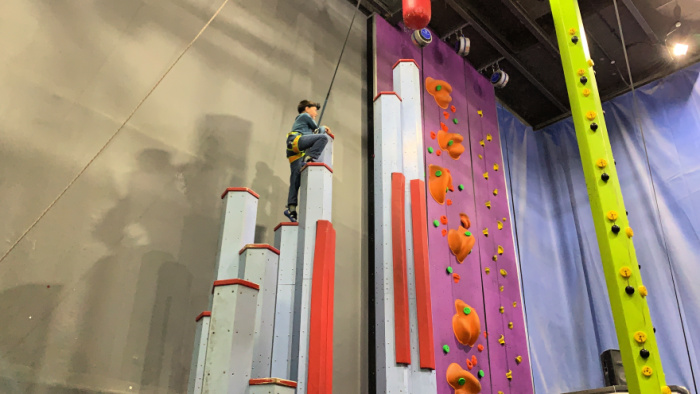 Isaac was the first to attempt it and nailed it on his first jump!!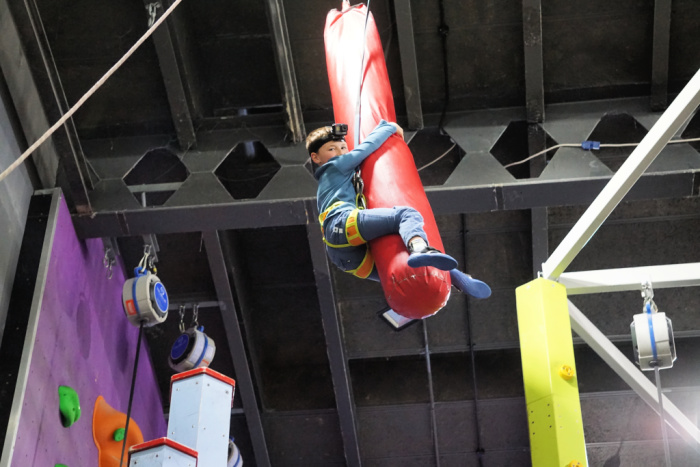 Then it was Eliza's turn.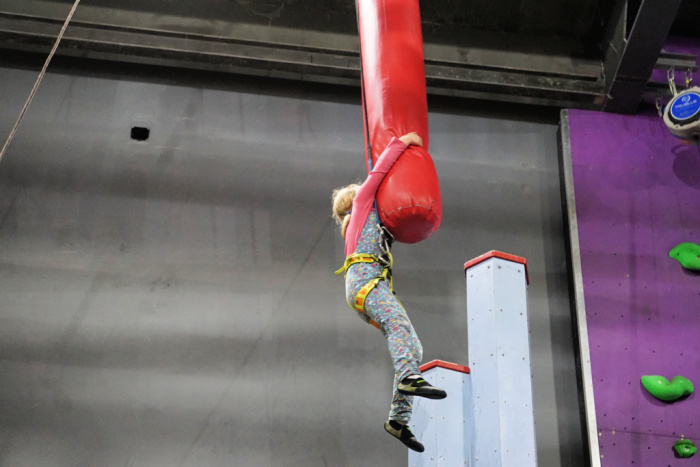 It took her a couple of climbs to pluck up the courage to make the jump, but she was determined to do it!!
Even Sebby attempted the climb, but his little legs were too small, despite a bit of help.
The kids probably spent the most time of the entire day doing this activity!!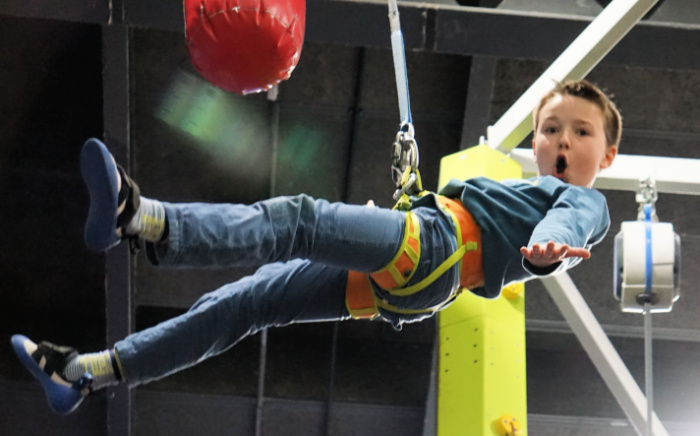 Prices start from £10 for adults and £7.50 for kids for a day pass and the <6 play area is £3.50, but they run a series of clubs and courses that are charged at different rates: head to www.beaconclimbing.com for more information.
We really enjoyed our session at Beacon Climbing Centre and it is a great rainy day activity and the perfect prequel to climbing outside.
Disclaimer: We were guests of Adventure Map for the purpose of a review. All thoughts and opinions are our own.