If you have been following my blog you will know that during the Easter holidays we headed to North Wales with Adventure Map, who are 10 of the best adventure companies in North Wales, working together to promote the region as the best place for outdoor adventure tourism in the UK, with a handy app for your smart phone.
The AdMap App, available on app store and google play, tells you what adventures are nearby to help you to discover exciting adventures in North Wales and for our penultimate day we headed to Bala and the National White Water Centre.
We have actually been here before, for my husband's 30th birthday and always assumed it was somewhere unsuitable to take the kids, until now.
The National White Water Centre offers family friendly Rafting Safari sessions, perfect for adventurous children aged 10 and 11, which takes you down the fun and varied white water rapids on the Lower Tryweryn River.
For younger members of the family, the centre offer activity backpacks so they can wander through the beautiful valley, which is teaming with wildlife and see what they can find.
Inside the backpacks are fun fact sheets, activity sheets to complete, a clipboard, binoculars, magnifying glass and colouring pens.
In the meantime, Hubby, Kian and Isaac were learn some basic white water rafting skills on land.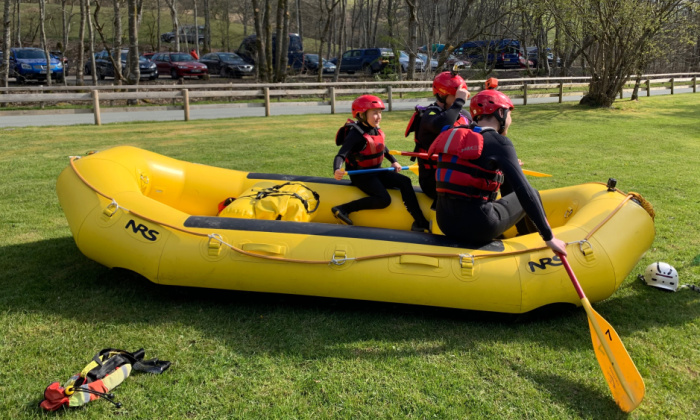 After 20 minutes or so, it is time to get the raft into the water and it they were put to work straight away!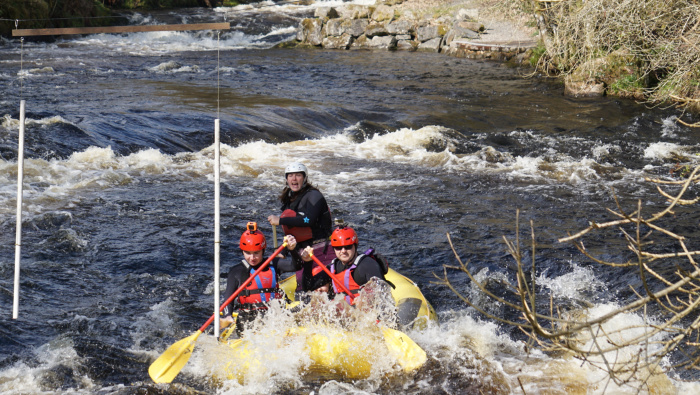 This is not an activity to do if you don't want to get wet, as there are challenging rapids, boulder gardens and surf waves to contend with.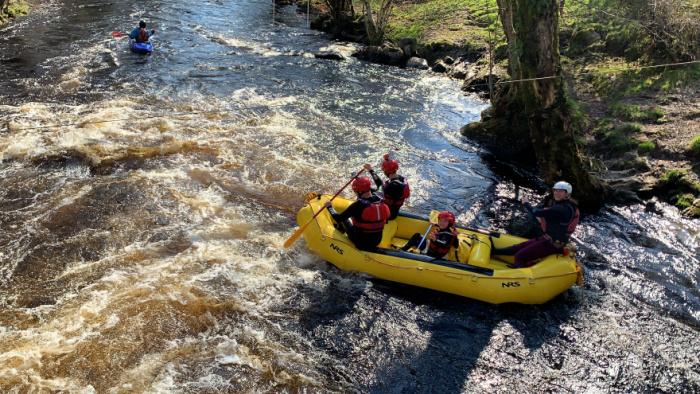 The four mile trip finishes in the nearby town of Bala, which takes around an hour to complete.
Although the rapids are more gentle here than on the Upper Tryweryn's rapids further upstream, they are still challenging and gave the boys a good workout.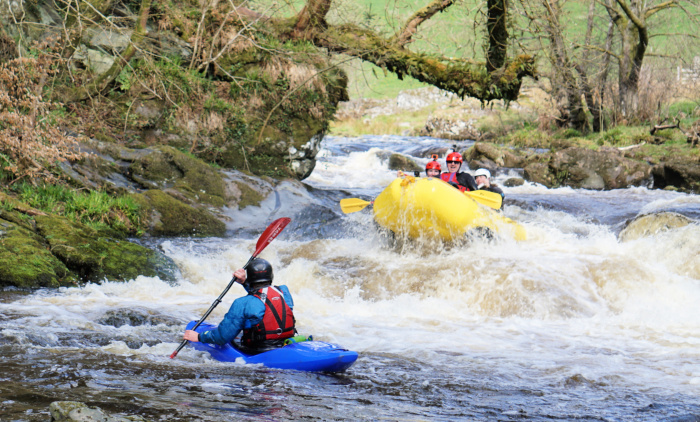 We did chuckle when we saw their boat get stuck on a rock, but the look of relief mixed with enjoyment when they managed to release themselves was worth its weight in gold.
Once you reach the town of Bala, you get shuttled back up to the centre for a warm shower!
TOP TIP: For younger members of the family, invest in some wetsuit gloves as Isaac fond that his hand got extremely cold.
The Family Rafting Safari costs £49 per person and last for 90 minutes. Children must be a minimum of 10 years old and able to swim 25m. For more information on this and other sessions, head to www.nationalwhitewatercentre.co.uk
Isaac loved it so much we have promised to take him back next year when he is 12, so he can complete the full session.
Disclaimer: We were guests of Adventure Map for the purpose of a review. All thoughts and opinions are our own.